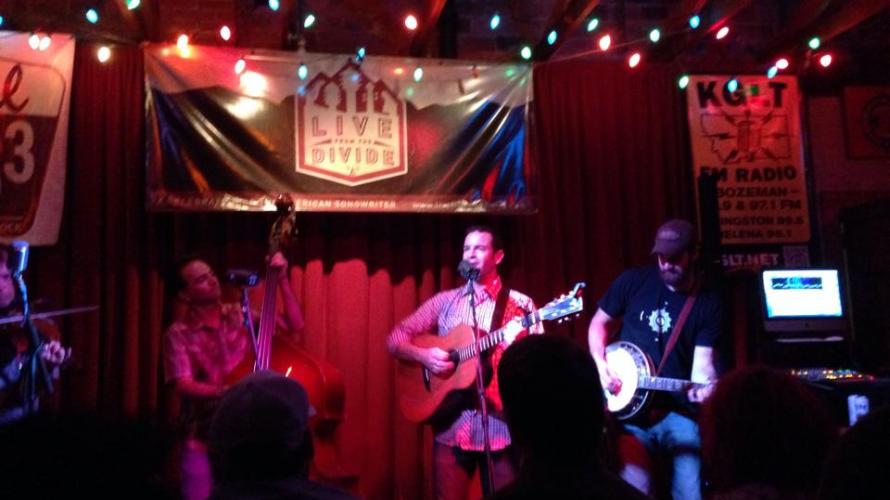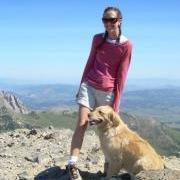 Angela Jamison is a native Montanan and she grew up in beautiful Bozeman.  I'm the mother of two girls and write a blog about our life here and taking in the simple pleasures of family and food.  
I recently had a Bozeman experience where I sat back in the moment and thought…"dang, we live in such a cool town".  Part of me wants to keep this a secret, because it is a small intimate venue.  I would hate for it to get too well known and the secret blown.  On the other hand I want to shout it from the rooftops because it was so awesome.  I think I'll risk talking about it.  
After a couple years of driving past the small building on Peach Street, named appropriately Peach Street Studios we finally got the opportunity to get inside.  I've seen the sign out, mentioning live music.  My husband, a musician, has talked about it a lot, we simply never made the time to find out more.  Raising kids and working sometimes makes it hard to follow through on such ideas.  I am so glad we finally made the time to go see a show there. 
You could tell the minute we walked up that the vibe was good.  It was our type of place.  People milling around outside, visiting, laughing, soaking up the last bits of sunset before the show began.  Once inside you were shown into a small room with a stage in the front and a mix of folding chairs and pews for seating.  Because of the intimate space there's not a bad seat in the house.  You could feel the excitement and happiness in the room.  Everyone was there to have a good time…from first timers like us, to season ticket holders who told us we were in for something special.  We were indeed.
After some announcements about the studio and music the band came onto the stage and the magic began.  Talented singers and musicians entertaining and the audience loving it.  I couldn't help but smile at how cool it was, which is when the thoughts of how awesome it was that this was happening right in our small town.  It is something I would expect to stumble upon in a bigger city and wish we had in our own and we do.  How great is that?  Looking around the room I knew I was not alone in thinking of what a gem this place was.  
The band played for a little over an hour…perfect amount of time to leave you wanting more.  Making you want to immediately plan your next visit.  Not caring who is playing because you know it'll be a good show whoever it is.  Yes, this place is quite a find.  Part of me wants to tell you to go check it out for yourself.  And part of me wants to keep it to myself.  However my parents always taught me to share so now I have shared it with you.  You're welcome.