Committed Montanans in growing numbers are bringing green home design and building into the mainstream — busting myths, leaping barriers real and imagined, and cultivating the best instincts of Montanans to do right by our families, our communities, and our natural environment.  Here, we share the comments of five parties involved in the state's green building industry — an architect, a retailer, a nonprofit, and two builders — each with insights into the status, accessibility, and promise of green home construction and renovation across the state.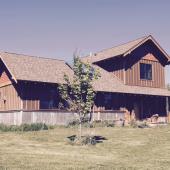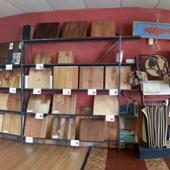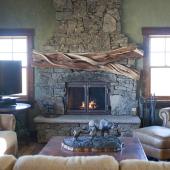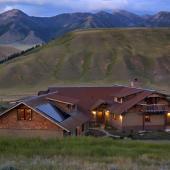 REFUGE SUSTAINABLE BUILDING CENTER
1525 Rouse, Unit C; Bozeman, MT  59715  
406-585-9958
ABOUT:  Locally owned  retailer of sustainable, healthy interior building products, from flooring and countertops to paint, plaster, and wood panels; nationwide service
ALEXA CALIO, Owner :
 "Thanks to a strong local environmental ethic, Refuge weathered an economic downturn in 2008-10 that broke many of our U.S. contemporaries.    Today, our biggest priority is finding products affordable to the average buyer.  You might be able to sell a more expensive product in Los Angeles or New York, but not here. It would help if bigger Montana builders and bigger homes used more sustainable materials, which would drive down costs.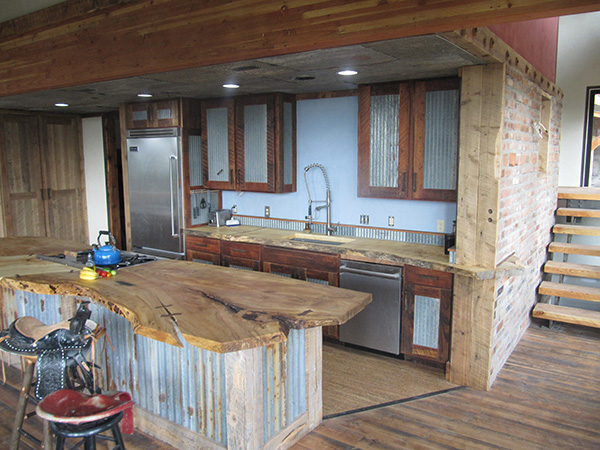 "We tackle the cost issue and build volume through product research and by talking with architects, builders, and customers to share resources and identify items in greatest demand.  As a result, we're able for the most part to keep pricing is in line with traditional materials.
"Our Montana customers range from a ranch family in Havre to a young couple on the north side of Bozeman.  In each case, the buyer wants to make smarter choices with their building dollar.  That might mean using a low-water toilet or paint and carpet that don't off-gas harmful chemicals.  The latter is more important than ever due to the tight building envelopes associated with energy-efficient construction."   
HIGH PLAINS ARCHITECTS
2720 Minnesota Avenue; Billings, MT  59101
406-896-0250
ABOUT:  Full-service architecture firm founded in 1999 and specializing in sustainable construction, renovation, and historic preservation; has designed 11 buildings rated LEED platinum, the highest sustainability rating awarded by the U.S. Green Building Council; winner of national, regional, state, and local awards for sustainable building  
RANDY HAFER, FAIA, LEED AP BD+C, President :   
"Before about 2006, we had to be a bit subversive in getting green, sustainable features into our designs.  Clients didn't understand or see the need for it.
Now, energy savings and sustainable design are part of the agenda for almost every client who comes in.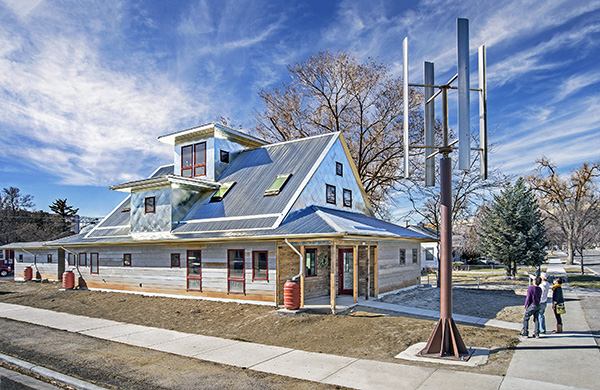 "We rethink every structure from the ground up.  We start with a properly oriented building mass optimized for passive solar heating and cooling and daylighting, plus a tight, super-insulated building envelope.  Then we integrate green materials and water-efficient, energy-efficient, renewable energy systems.  The resulting high-performance homes and buildings are comparable in cost to conventional construction but with 50-75% energy savings.   Why wouldn't anyone want that?  
"We've found that the resources needed to build green in Montana — materials, contractors, and suppliers — have always been here.  You just need to look for them, or to develop them by showing people what you need.  
"While financing and appraisals in Montana are behind the curve in seeing the long-term value of sustainable building, I am heartened by the resolve of a young family investing in a renovation of its home for efficiency and comfort rather than moving to a new house.  The world is changing.  I doubt we'll ever go back to the level of resource use we've seen in the past." 
MONTANA RENEWABLE ENERGY ASSOCIATION
P.O. Box 673; Missoula, MT  59806
406-214-9405
ABOUT:   Nonprofit advocacy group founded in 2000 to expand the use of renewable energy — including, solar power, wind power, geothermal energy, and micro-scale hydropower—through demonstration, education, and policy work 
DIANA MANETA, Executive Director: 
"The excitement we're seeing today is about solar energy.  The price of solar panels has plummeted, cutting the installed cost of rooftop solar in Montana by half since 2008.  For an average 4KW home solar array, current tax credits cut the installed cost of about $12,000 by more than third, with a typical 10-year to 15-year payback in energy savings.   For a product with a life of 25 years or more, that's not bad.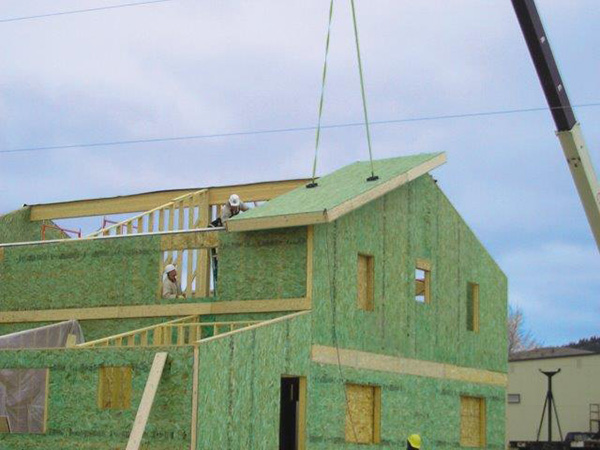 "Making solar even more accessible are net metering and community solar.  Net metering allows consumers who generate their own electricity to feed excess back into the grid for credit, eliminating a need for backup battery power when solar generation falls short.   In use by three electric cooperatives in Montana but not yet available to Northwestern Energy customers, community solar allows individuals or businesses to share the benefits of a single solar installation.  
"By mid-summer, Missoula will have about 50 new solar arrays, mostly rooftop residential, installed under Solarize Missoula, an MREA program we hope to roll out in other cities.  According to research sponsored by the U.S. Department of Energy, the installations are likely to translate directly into higher home values in the eyes of future buyers.  That's great news for people thinking about investing in solar."
LOKEN BUILDERS
1303-1/2 Dakota St., Missoula, MT
406-543-1931
ABOUT:  Full-service construction company specializing in practical, sustainable homes since 1994; focus on renovations and historic preservation, with 85 percent of work in residential sector; owner has consulted domestically and internationally on energy issues and green building 
STEVE LOKEN, Owner: 
"People in Billings, Bozeman, and Missoula are leading the way in green home building in Montana, but a few builders in smaller towns are also doing great things. Lately, in Bozeman and Missoula, a lot of homeowners have shown interest in solar water heating and in generating their own electricity.  
"Today, buildings codes for insulation and air-tightness are stricter, appliances are more efficient, and there's an increased consciousness about energy conservation and the salvaging and reuse of building materials.  We also have access to more and better sustainable products. Engineered wood products are a good example; made from smaller trees, they leave older, larger trees in place to tie up more carbon.  Local suppliers and builders are responding to consumer demand for such products.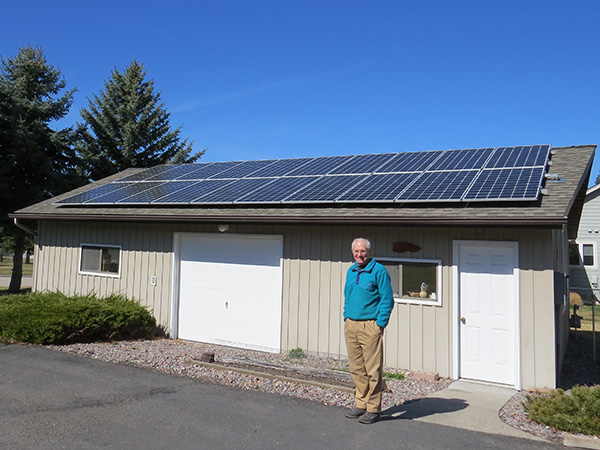 "Are green homes more expensive to build?  In some ways, they cost less, requiring less wood and less labor, for example.  You need more insulation, but insulation is pretty inexpensive.   Let me ask this:  If you're concerned about cost, how do you justify spending $12,000 on a granite countertop when you can get a more sustainable countertop for $1,200.  You can cut vegetables on either one.   
"Looking ahead, I'm excited about trends like the tiny house movement and better land use practices that encourage home clustering, multi-family dwellings, and shared-wall construction."
BARTA BUILT CUSTOM BUILDERS
11825 Hanover Road; Lewistown, MT   59457
406-366-8397
ABOUT:  Custom builder specializing in eco-friendly home, commercial, and recreational construction; builds one-of-a kind craftsman projects primarily in central Montana, with an emphasis on energy efficiency, sustainability, and use of reclaimed materials
BUD BARTA, Owner: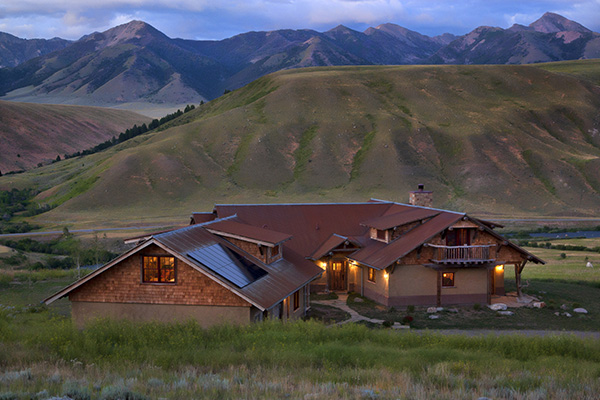 "To be an effective green builder, you have to stay on top of rapidly changing and expanding products, techniques, and services.  As an example, when I built my first houses in the late 1970s and early 1980s, I used super-insulated, 12-inch-thick double stud walls.  Then structural insulated panels became available.  Now I build almost exclusively with the panels, which consist of a rigid, insulating foam core sandwiched between structural facings.  They go up fast and cut energy use dramatically. 
"I'm encouraged that awareness of green building is no longer the exception, as it was when I started.    
This is due in part to improvements in the Montana Energy Code requiring better insulation and blower door tests on all new buildings.   Also, energy conservation is now part of mainstream thought.   Look at the building industry magazines. Everyone is advertising the greenness of their products and services.  
"Very few people come to me today wanting the greenest home they can get, but almost everyone expects a certain level of energy efficiency." 
GETTING TO GREEN
A Sampling Of Green Building Resources 
For Architects and Builders:  
Getting Started in Green Building – A Primer for Beginners, Green Building Advisor.  A series of 20 questions and answers on green building basics, including:   What is green building?  Are green houses designed differently? Do low-flow toilets really work?  Can a big house be green? www.greenbuildingadvisor.com/content/green-building-primer
United States Green Building Council.  Basic and advanced training and publications on sustainability in building siting, design, and construction; information on LEED professional credentials certifying an understanding of sustainable building practices.    www.usgbc.org.
Building Green, Inc.  Basic (free) and premium memberships giving access to industry updates, primers, in-depth articles, and continuing education on environmentally responsible design and construction; publisher of monthly newsletter "Environmental Building News."  www.buildinggreen.com/membership.
For Homeowners:  
Montana Energy Savers Guidebook, Montana Department of Environmental Quality. Tips on insulation, appliances, water use, lighting, and ventilation to make your home more comfortable and energy efficient. www.deq.mt.gov/portals/112/Energy/EnergizeMT/Conservation/MTESG2015.pdf.
Small Wind Electric Systems:  A Montana Consumer's Guide, U.S. Department of Energy.  Answers to basic questions on residential wind power, e.g. Is it practical on my site?  How do turbines work? How do I connect to the grid? www.nrel.gov/docs/fy07osti/42097.pdf.
A Consumer's Guide:  Get Your Power from the Sun, U.S. Department of Energy.  Overview of how solar power systems work, plus guidelines for selecting a provider, sizing a system, and connecting a system to the grid. www.nrel.gov/docs/fy04osti/35297.pdf
​U.S. Department of Energy infographics on saving energy with landscaping and efficient home heating:  
www.energy.gov/articles/energy-saver-101-infographic-landscaping
www.energy.gov/articles/energy-saver-101-infographic-home-heating