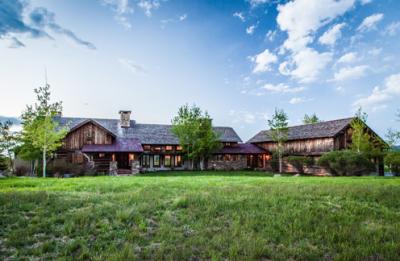 I recently attended a conference called Real Estate Connect hosted by Inman News, which had a fascinating segment on the reemerging luxury market and the international buyer.  It is intriguing to start looking at the recovery on a larger, global scope and then bring it back down to how it affects our real estate market.  A report published in June by the National Association of Realtors® gives an in-depth look at the numbers in the form of the 2014 Profile of International Home Buying Activity.  It summarizes sales during the 12-month period which ended March 2014.  The most interesting figure included is that the dollar volume of sales to international clients rose to approximately $92.2 billion, which was a jump from $68.2 billion the year prior.  This 35% increase comprised about 7% of all existing home sales in the United State during that time period.  The bulk of the international buyers have appeared from Canada, China, India, Mexico, and the United Kingdom, with China ranked first in volume at $22 billion in sales (up from $12.8 billion the previous year).  Buyers from China often purchase above-average priced homes and in high-end markets.  A larger than normal proportion of international purchases are made with cash versus domestic sales.  Though there is action throughout the U.S., the five states of Florida, California, Arizona, Texas, and New York made up 55% of international sales.  As these and other large markets start heating up, some sellers are taking their profits and moving to more rural or remote settings, such as Montana, to retire or find another dream vacation home.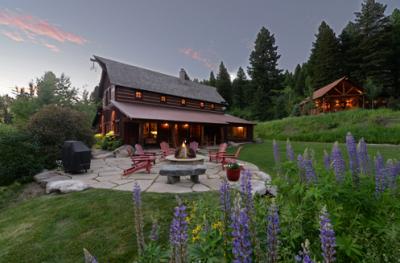 The Montana Association of Realtors® published their mid-year housing update with the following statement from Dennis Cook, 2014 MAR President.  "While the state is still a bit behind last year's pace, overall our markets are still very stable.  Interest rates remain near historical low, and it is a great time to contact a REALTOR® to begin the buying process."  The eight largest markets in the state (Billings, the Bitterroot, Butte, Gallatin, Great Falls, Helena, Missoula, and the Northwest) all weigh in with data from their respective Multiple Listing Services.  Though the information is not broken down by price range to truly inspect the high end market, strong sales numbers are encouraging.  Billings had the largest total number of single family home sales with 978 closings.  Gallatin had the highest average sales price of all markets at $363,531, an increase over 2013's $326,529, and it also had a jump in number of sales from 749 to 788.  Some of the markets throughout Montana have a great selection of luxury and recreational properties that lend themselves to high end buyers.  The Flathead area, specifically near Whitefish and Bigfork, has an abundance of great homes that appeal to second home buyers — most notably Canadian clients who can purchase a home in the area and drive down for a weekend getaway.  Hamilton/ Bitterroot, Big Sky, Bozeman, and Paradise Valley also deserve honorable mention for attracting luxury home buyers.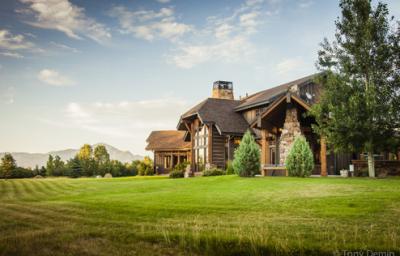 Let's take a quick look at some local statistics that give indication of the return of Southwestern Montana's high end market.  The zone outside of Bozeman's city limits, which includes areas and subdivisions such as Springhill, Black Bull, Triple Tree, and Bridger Canyon, has seen an increase in sales of higher valued homes ($1 million and above was used for these purposes).  For the one year period ending July 31, 2014, there were 24 properties sold compared to the previous year's 15 sales.  In the Big Sky market, the number of closed homes rose from 24 to 34 during that time period.  The origin of the buyers certainly spans the United States with California and Texas topping the out-of-area numbers reported.  Sales continue to be extremely strong at Big Sky's Yellowstone Club in both the condo and customized home product. 
So who is this buyer who purchases throughout our area?  The profile varies from retirees who finally have the chance to recreate and appreciate the fishing, hunting and outdoor amenities of the area to second home buyers seeking a legacy property for themselves and generations to come.  They seek simplicity and privacy while appreciating the natural scenery and smaller town atmosphere we have to offer. 
Some of the second home buyers that come to Southwest Montana want the ability to easily travel back to the part of the country from where they came.  As of July 1, 2014, Bozeman Yellowstone International Airport offers direct flights to 14 different cities from coast to coast, ranging from 1 to 48 departures each week.  Flights include Seattle, Portland, San Francisco, Los Angeles, Las Vegas, Phoenix-Mesa, Salt Lake City, Denver, Minneapolis, Chicago, Houston, Atlanta, and New York (two airports).  United, Delta, Frontier, Allegiant, and Alaska Airlines all have a role in transporting the 884,660 travelers who came in and out of Bozeman in 2013, making it the busiest airport in Montana last year.  The abundance of convenient flights makes Bozeman more attractive to semi-retired executives or those who have family back home who want to visit more frequently.  The addition of the ability to clear international customs at the airport will also enhance the opportunity for international real estate clients to invest in or near Bozeman and Big Sky. 
In addition to the emerging international buyer, it will be fascinating to track the ever changing landscape of the coastal and large city buyers moving to the wide-open spaces of Montana.  Our recreational mecca should also see strong play from the millennial generation as they prosper financially from their careers and inheritance, and as they start to raise their families and look to find their "special place on earth."