Montana Office of Tourism and Business Development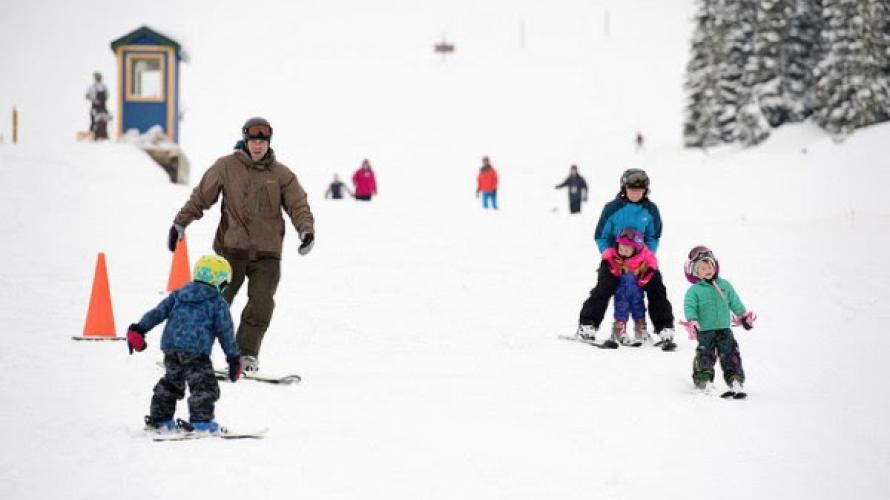 One family discovers a memorable bonding experience on the slopes of Showdown Montana.
"When you come to Showdown, you got to slow down because it's like going back in time," says George Willett, owner of Showdown Montana.  


In Snow Day Traditions, a family's winter vacation becomes an unforgettable bonding experience in Montana. Taking to the wintry slopes of Showdown, these visitors are treated to an under-the-radar ski adventure while fueling a lust for adventure in Big Sky Country.


"The world is growing," said mother Crystal Young. "It's getting a lot harder to find these little secret places."


As the state's oldest ski area, Showdown is a family-owned resort that has served up a classic ski experience in an intimate setting for more than 82 years. Showdown is conveniently located south east of Great Falls in the Little Belt Mountains. After an exciting day on the slopes, skiers can take a dip in the natural waters at Spa Hot Springs in White Sulphur Springs, one of the state's 13 hot springs resorts, just 30 miles away.


Montana's smaller ski areas and resorts are a great fit for families. Parents can take to the challenging runs along the state's sprawling mountainsides as children learn from professionals with individual ski lessons. The short lift lines and unmatched prices are an added bonus.


"I think the important thing with kids is just instilling that love for nature and all outdoor activities," says father Nick Turner. "No better place than Montana to have a lust for adventure."


This family's story is just one of the many ways visitors can have a winter adventure on the slopes of Big Sky Country. To learn more about skiing in Montana, check out the skiing and snowboarding page.


Visit our Flickr page for more photos and contact us for interview requests.