This spring Montana lost two of its favorite people —  author Jim Harrison and Chief Joe Medicine Crow.
We honor them here. 
The passing of Joe Medicine Crow, patriarch of the Crow Nation, on April 6 at age 102 was noted in media around the world.  To my knowledge, no contemporary Native American has received that measure of recognition.  There was something special in the name and record of the man who possessed an encyclopedic knowledge of the history and culture of his people which he shared with many individuals and groups over a long lifetime.  Joe was the first of his people to earn an advanced academic degree.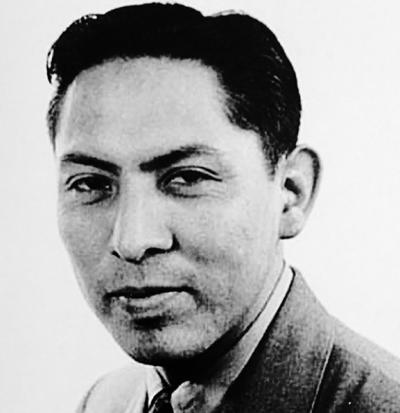 Beyond his gift for oral history, Joe's heroics in World War II gave him special recognition.  With Crow war symbols under his uniform, Joe fulfilled all the requirements for the status of War Chief including stealing horses from the enemy.  He received highest honors from both the French government and the United States government.
I knew him best in his role as senior elder in the Traditional Circle of Indian Elders and Youth, an organization formed in 1977 to work with the American Indian Institute on behalf of sustaining the traditional cultures and worldviews of Native Americans and communicating authentic Native American values across cultures.  Joe was one of the hosts of the first meeting of that group at the Missouri Headwaters in 1977.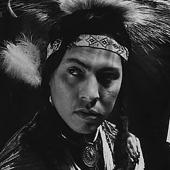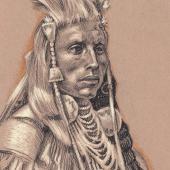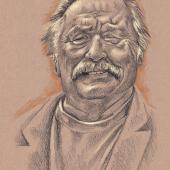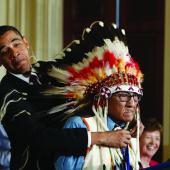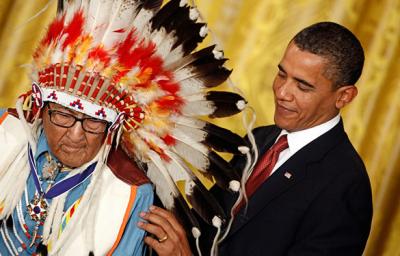 I want to note the unique symbolism of a major event in Joe's life: his receiving the highest civilian honor from President Barack Obama.  The televised scene remains vivid: an African/American President placing a medal around the neck of a Native American.  In one sense it represented a sea-change in ethnic and cultural awareness in spite of evidence to the contrary around us.  The image stands out like a light at the end of a depressing tunnel.
Joe Medicine Crow takes a treasured presence with him.
We remember him well. 
~ Robert Staffanson, Author of Witness to Spirit, My Life with Cowboys, Mozart, & Indians
Jim Harrison, poet, novelist, and essayist, died on March 26th at his writing desk. The author of 39 books, he was 78 years old.  Pervading his body of work was a grand love for the landscape, Native Americanism, delicious food and wine, friendship, and sensual women. Just four months earlier his wife of 55 years, Linda, died.  He had two daughters and three grandsons.  He scripted six films, including Legends of the Fall with Brad Pitt and Wolf with Jack Nicholson.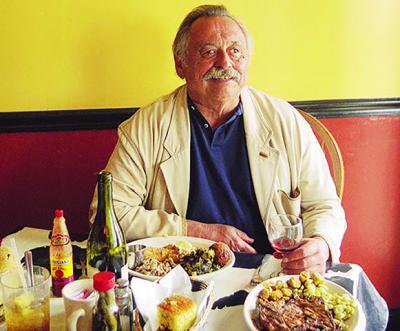 He divided his time between Livingston and Patagonia (AZ).  An eye had been poked blind in childhood, prompting Jimmy Buffett to say that his "one-eyed stare reminded me of Long John Silver." News stories about his death appeared around the world, especially in France where he was so well known that he was recognized on the street.  In 2003, he consumed a 37-course lunch there that lasted until dawn.
His latest book of novellas, The Ancient Minstrel, had just been released in March by Grove Atlantic, his major publisher of prose.  His latest book of poems, Dead Man's Float, was published in Fall 2015 by Copper Canyon Press, his major poetry publisher.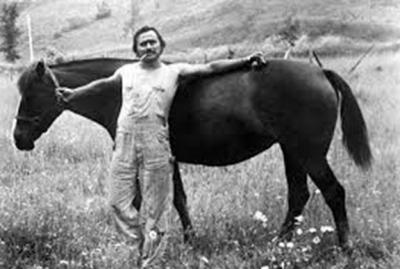 He is illustrated in his own voice best: 
I've decided to make up my mind about nothing, to assume the water mask, to finish my life disguised as a creek, an eddy, joining at night the full sweet flow, to absorb the sky, to swallow the heat and cold, the moon and the stars, to swallow myself in ceaseless flow.
His longtime friend and author Tom McGuane wrote:
"His strength of personality was such that his death will cut
many adrift."
~ Valerie Harms, Distinctly Montana Editor
VIDEO: MEDICINE CROW WAR CHIEF STORY
The War, Joe Medicine Crow, the last Plains Indian War Chief.