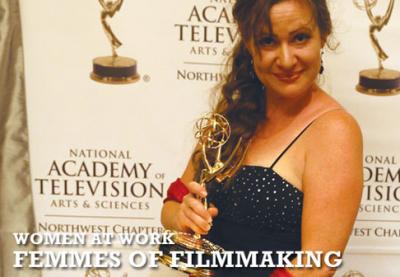 "Lady, get a grip!"
For Montana's female filmmakers that term isn't an insult. It's a job; it's filmmaking jargon for the crew member who maintains set production equipment.  These women have already taken a firm hold in their chosen careers. Graduates of top film schools, they have attained the dream of developing their craft in the Last Best Place.
Vera Brunner-Sung is a first-generation American who came to Missoula from San Diego knowing little about Montana. In her contemporary film Bella Vista, we meet Doris, who moves to Missoula after teaching abroad. While empathizing with her international students in their cultural adjustment, Doris studies the history of displaced people who moved for political, social, or economic reasons.
Vera relates. "Most of us can connect with the feeling of being an outsider at some point in our lives, being in a new environment."
What's her biggest challenge in Montana filmmaking? "We have a small pool of professional equipment and crew," says Vera. "But that makes us resourceful!"
Bedecked in her good-luck baseball cap, Bozeman's Katie Gilbertson is a cat-loving Kentuckian who takes time out from being a wife and mom, hiking, and dancing, to edit films. Indian Relay, a co-production between Montana PBS and DyeWorks, follows tribal nation teams through a season of grueling competition of high speed horsemanship, showing the strength and determination of the young relay racers.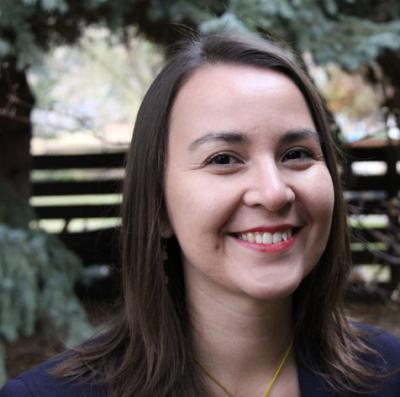 Katie combined her love of outdoors with her need to shape stories. In becoming a Montana documentary filmmaker, Katie saw those two loves meet in her favorite place.
"No other place has ever felt like 'home' the way Montana does," says the Emmy award-winning editor. "It's where I'm meant to be."
Documentary film maker Paige Williams, Missoula, grew up in Mississippi loving art and Jesus. An Olympic and power weightlifter, Paige's screenplay about a gay Mississippi man returning home for his father's funeral and dealing with the inconsistencies of faith, fear, and family in the South became Mississippi Queen. By the end of its two-year festival run, the film had won six awards.  Gay youth use the film to show parents how to be gay and happy in a conservative family background. Counselors have used it for family therapy.
Paige is a founder and CEO of The Audience Awards, in which audiences digitally vote for their favorite short films, providing mass exposure for filmmakers and connecting large audiences to emerging filmmakers. Combined with that project is the DocChallenge, in which filmmakers make a short documentary based on a common theme in just five days and then have it judged.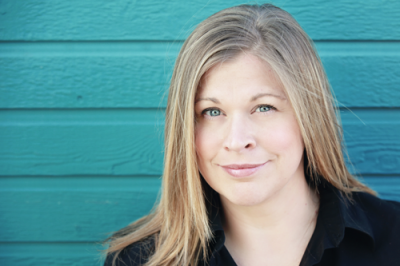 "My greatest reward as a filmmaker," Paige admits, "is changing the world little by little. In my second documentary feature, From Place to Place, we told the story of six Montana kids aging out of foster care. The film played a role in changing state and national legislation for kids in care. It doesn't get more meaningful than that."
Polson filmmaker Brooke Swaney's OK Breathe Auralee is a character-driven feature film focusing on a baby-crazed young woman in search of truth. Another of Brooke's films, The Indigenoid, addresses Native American imagery in everyday life. 
The daughter of Salish and Blackfeet parents, Brooke was raised both on and off Montana's Flathead Reservation. Middle school and high schools years were spent in Helena, where Brooke says she became an "urban Indian". She's a 2014 Native Art and Culture Foundation fellow. "Making the film has been an exciting odyssey," Brooke says. 
What advice do these seasoned pros give fledgling Montana filmmakers?
"Hone your craft and tell a good story," Brooke says. "The story is key. Start by doing. Be a production assistant or intern. Work with people in the industry."
Vera adds, "Let your curiosity about the world around you motivate your work. That's where all good and interesting art comes from. Also, gear doesn't matter. Ideas are what matter. If you have a compelling idea, it doesn't matter what kind of camera you use."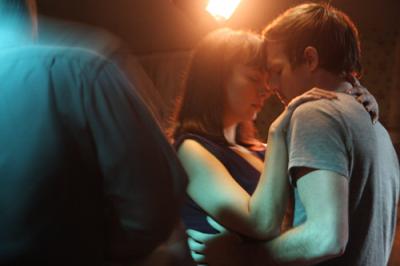 "Surround yourself with gifted people," Katie recommends. "Other filmmakers aren't your competition. They're your greatest asset!" 
As scripts continue to be written and filmed in Montana, it's a win-win for the people of the state. Not only the women mentioned here but also other women create jobs, explore creativity, and prove they've gotten a grip on the magical world of filmmaking.
A Great Falls native, Lauri Olsen lives in Bozeman and has centered several of her novels in Montana. Her articles, short stories, and essays have appeared in regional and national magazines and newspapers. She is currently completing a screenplay of her novel Cold Moon Honor.  A forthcoming (Spring 2015) nonfiction book is called DOWSER: The Vern Bandy Story.