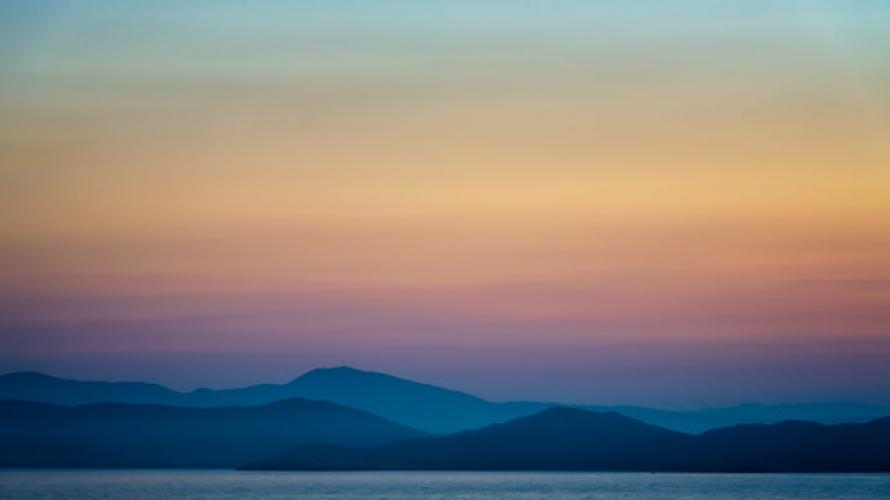 The headlights of my Husqvarna riding mower cast a silver hew across the remaining stretches of grass still needing to be cut. Apparently my normal 7:30 p.m. mow time no longer fit with the gradual shortening of the days. In that moment I found myself despairing at the thought of summer being over. All I could think about was all the activities I had planned on doing but hadn't done yet and the new places I wanted to visit but hadn't ventured far enough yet to reach. I felt anxious and desperate and entirely unprepared for green grass, flip flops and 85 degree days to morph into bulky layers and shovels wedged into snow banks.
 
But then I realized that, technically, the crunchy leaves and pumpkin spice everything season of fall didn't officially start until September 22. There was still time, and light, and warm temperatures to savor the final weeks of summer. And that's precisely what I suggest you all do. Here's just a few suggestions on how you might spend the precious last days of Montana's summer.
 
1. Take in a sunset

Despite the forest fires wreaking havoc across Montana this summer, the Big Sky has chosen to add the smoky fumes to its pallet of colors it brushes across the sky each night. The result is vibrant streaks above the mountaintops in hues of violet, pink, and orange. While Montana serves up spectacular sunsets year round she does, by far, her best work in summer.
 
The end of summer is when everyone seems to shift their schedules into high gear to cram every last possible activity in. But instead, promise yourself this…..Promise that you will slow down one evening in the next few weeks, find a good viewing area in your backyard or at a scenic overlook, and just watch the sun meander it's way downward in the sky until its very last sliver gives a good night kiss to the mountains.  What you will be left with is a colorful panorama in your mind and a sense of peace within that can only be found in wonder of nature.
 
2. Host a barbecue
 
With kids heading back to school soon and the busyness of the holiday season looming, a barbecue is the perfect way to have one last guaranteed get together with your friends and family. Heck, even consider having a neighborhood barbeque and invite the other families on your street to mix up your normal crowd.
Don't limit yourself to the traditional hot dogs and hamburgers either. By late August, we've all eaten our share of those. Instead, mix up your backyard menu with a grilled peach and mozzarella salad, grilled steak tacos with cilantro chimichurri sauce or a charred corn with rosemary grilled pizza. Not only will your taste buds be completely inspired but your guests will be talking about your barbeque long after the summer head has dissipated.
 
3. Head to the lake
In Montana the number of pleasant days to enjoy a swim, tool about on your kayak, or practice your cuts on your wakeboard or surfboard are limited. If you've spent one too many weekends working in your yard or attending weddings, now is the time to squeeze in some fun on the water. Grab the largest tote bag in your closet and fill it with sunscreen, some reading material, your favorite shades and some snackies and head for the lake. Don't forget the cooler with refreshing beverages too! Nothing beats the summer heat like plunging into the crisp waters of a Montana lake. And whether you're on a boat, tube, kayak or other vessel, a day at the lake truly is the quintessential summer activity. Here's a tip: avoid the crowds and rougher waters by heading out to the lake around dinner time. The sun is still high in the sky beaming its warmth down but everyone else is packing up and heading home for the day. So odds are you'll be left with a glassy lake surface and more than your share of open water to partake in.
 
4. Go to a drive-in movie
 
Some of the biggest blockbuster hits of the year are often released during the summer months. And who doesn't enjoy a few hours of air conditioned entertainment watching the latest installment of Pirates of the Caribbean, a shark thriller or the newest animated flick by Pixar? Still it's a bit of a shame to lose 2 plus hours of summer locked inside when you've just spent the last 6 months waiting for it to be nice enough to go outside. The solution? Visit a drive-in movie theater. Not only do these establishments harken back to a simpler time but they also deliver the best of both worlds offering the latest movie you've wanted under the canopy of the Montana summer sky.
 
While at one time there were several drive-ins scattered throughout the state, only two remain open today. In Billings, there's the newer Amusement Park Drive-in that just opened in 2004 by a husband and wife team. There is also the Silver bow Twin Drive-in located just outside Butte. When the weekend rolls around, grab your spouse or significant other for a date night or cram some friends in the back seat and head for the drive-in for an evening of outdoor cinematic fun.
 
5. Take a road trip
One of the beautiful things about Montana is that there is a seemingly endless maze of dirt roads to explore and sights to see right from the comfort of your car. Summer is the perfect time for a day drive or weekend road trip. Whether you head for Lewis and Clark Caverns or the candy store in Philipsburg, troll your way up the Going to the Sun Road or Beartooth Highway, or find yourself kicking up dust on your way towards one of Montana's many ghost towns, there are plenty of options for an end of summer road trip with family or friends. Remember to pack a cooler with some snacks and drinks and toss a pillow or two in the back for passengers needing an afternoon nap.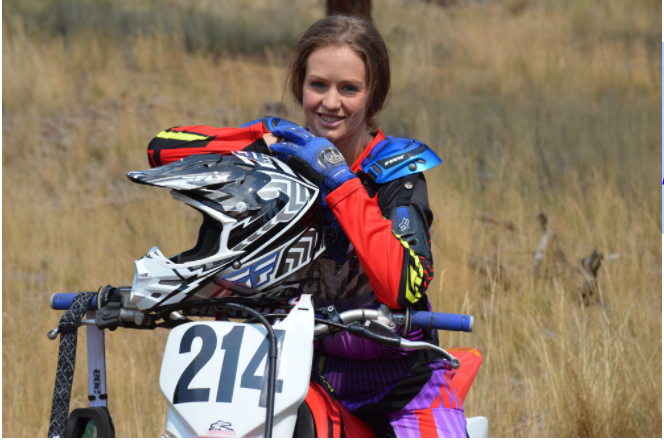 Lacey Middlestead is a Montana native and freelance writer currently living in Helena, Mont. She loves meeting new people and helping share their stories. When she's not busy writing articles for newspapers like the Independent Record and Helena Vigilante, she can usually be found indulging in her second greatest passion–playing in the Montana wilderness. She loves skiing and snowmobiling in the winter and four wheeling, hiking, boating, and riding dirt bikes in the summer.