When it comes to robotics in health and medicine, the future is now. Robotics are used in almost every sector of medical care, and their prevalence and capabilities are increasing every year. From systems that allow surgeons to operate remotely, to caregiving robots helping ease the burden of in-home care, the advancement of robotics impacting medicine and health cannot be understated. Here are eight of the most helpful, technologically advanced, and fascinating uses for robotics at use or in development in medicine and health today.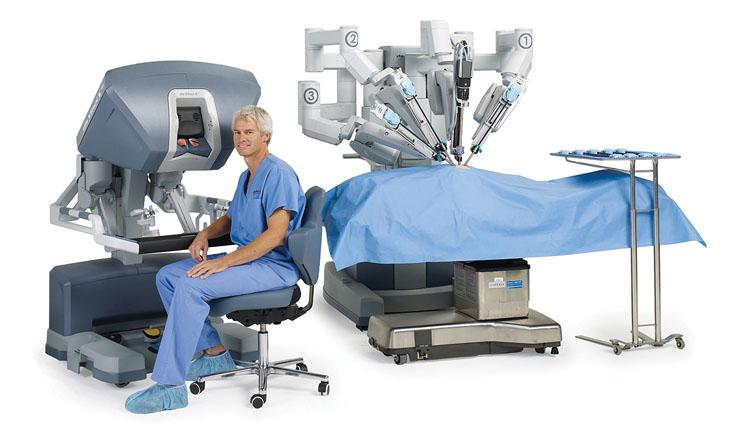 1. Robot-assisted surgery makes procedures less invasive 
Systems like the da Vinci Surgical System help surgeons perform procedures remotely from a console, with enhanced control and magnified vision. The surgeon is entirely in control of the procedure at all times, and the system makes the procedure more precise and less prone to human error. Equipped with multi-jointed instruments and high-definition cameras, these systems make surgeries less invasive and allow for faster healing time. In contrast to traditional surgeries, robot-assisted surgeries reduce the size of the incision, accelerating the healing time and greatly reducing the risk of infection. The cameras also allow surgeons a 360-degree view of the area.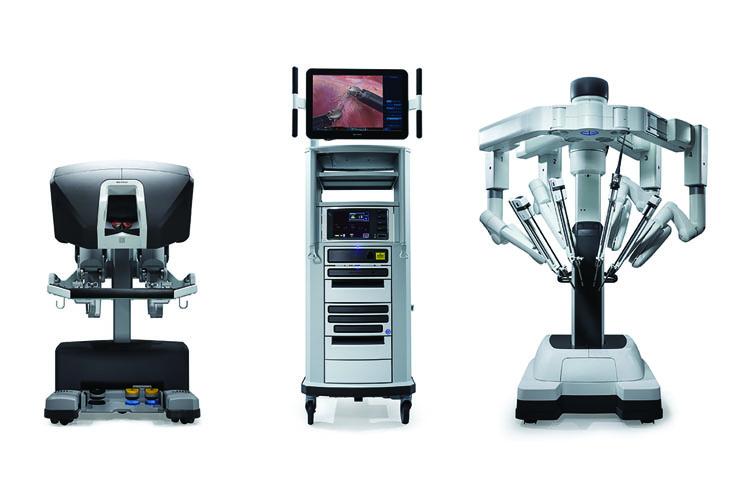 2. Robots can deliver food, drugs, and run errands in hospitals 
TUG robots use mapping technology to learn the layout of a hospital and transport medication and supplies around the facility. These robots are equipped with "biometric security measures," which ensures the drugs they are transporting reach the doctors they are supposed to. TUG robots have the capability to transport up to 1,000 pounds of cargo, and are equipped with a touchscreen that will send them to anywhere they needs to go. After the TUG has finished the task, it brings itself back to the charging dock to await the next task. These are especially helpful for overnight errands, as it reduces the need for overnight staffing.
3. Comforting therapeutic robots soothe patients
Therapeutic robots can be equipped with tactile sensors, and some can actually seek out eye contact. They are utilized in care for a variety of patients, from interacting with individuals with dementia to calming nervous children during treatment. The first of these adorable robots was a famous stuffed seal named Paro, designed specifically to provoke a calming, emotional response from users. Robots such as the Aflac's robotic therapy duck have been distributed to hospitals to comfort children with cancer, where they can do mock treatments with the duck, and even give the fluffy robotic companion simulated chemotherapy. The duck can mimic breathing and a heartbeat, giving children the feeling of holding a living animal. Human-like robots are also in circulation. The QTrobot from LuxAI is a therapy robot that helps teach social skills to children with autism, removing the need to communicate with other people during select therapy sessions. The company says the unintimidating human-shaped robot can help by normalizing the experience of interacting with a human without overwhelming variables such as facial expressions and unintentional tonal changes. 
4. Exoskeletons enhance independence and mobility
With the help of various powered exoskeletons, individuals with limited mobility are able to move more on their own. The exoskeletons, built with a variety of capabilities, weight ranges, and availabilities can aid people with reduced mobility due to multiple sclerosis, spinal cord injuries, stroke patients, and more. These are wearable devices that support limbs and enable system-assisted walking. They can be programmed to assist on different levels, enabling progress with each individual patient. HAL (Hybrid Assistive Limb) is an advanced example, demonstrating the incredible progress being made with robotic-assisted mobility. A HAL suit can recognize biosignals on the skin, sensing nerve signals fired after the user attempts to move part of the body. After detecting these signals, the suit aids in moving the part of the body with a control system comprised of Cybernic Voluntary Control (CVC) and a robotic control system, the Cybernic Autonomous Control (CAC). These exoskeletons have the potential to improve countless lives.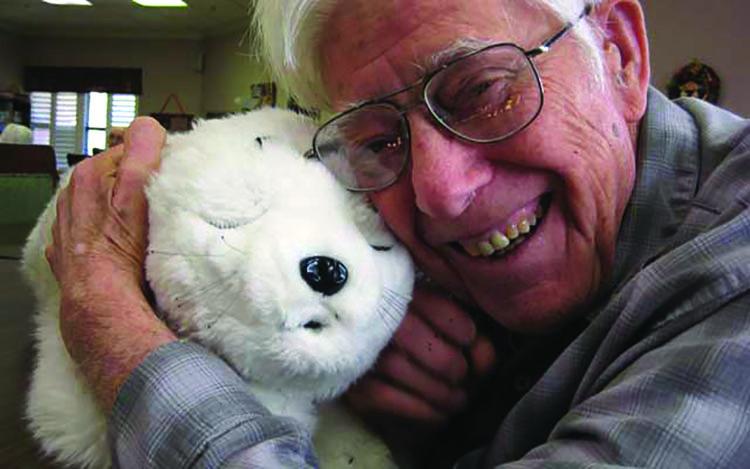 5. UV sterilization robots reduce rates of hospital-acquired infection
Nobody thinks they're going to get treated at the hospital and then come out with an infection, but a startling percentage of people admitted to a hospital will contract a hospital-acquired infection (HAI). People undergoing a hospital stay are already often fighting a compromised immune system, and robots utilizing a specialized UV disinfection can help prevent infection. These disinfecting robots are used in operating rooms, patient stay rooms, and other sensitive areas throughout hospitals, blasting the surface with UVC light after all manual cleaning processes have finished. Of the three types of UV light (UV-A, UV-B, and UV-C), UV-C has the highest effectiveness against viruses and bacteria that can contribute to HAIs, creating damage on the cellular level to harmful bacteria.
6. Care robots keep an eye on patients around the clock
An aging population has begun to create the need for home-care robots, equipped with sensors that can help with everything from analyzing living conditions to prompting medication reminders. Care robots help keep an eye on patients in assisted living facilities, or those who still live independently but need monitoring in day-to-day life. These robots can help reduce the need for costly home visits, and can provide peace of mind for family members who cannot provide consistent, in-person support. This helps increase the autonomy and mental well being of patients, while easing the burden of in-home care and visits. Assistive robots are currently being developed to take this to the next level. The next generation of home-care robots will have elevated abilities to interact with patients and AI technologies capable of "learning" communication skills and responses based on individual needs.
7. Robotic-arm-assisted orthopedic surgery increases precision 
Joint replacement surgery requires steadiness, and robotic arms provide enhanced stability and precision during the procedures. These machines are used in various orthopedic surgeries including hip, shoulder, and knee replacements. Each component of the artificial joint must be placed in perfect alignment, helping ensure the replacement joint and biological components function at the highest level possible. In preparation for these surgeries, CT scans are used to plan exactly what needs to be removed, and where each part is going to be placed. After the scan, robotic arms are used to follow the plan to the most minute detail.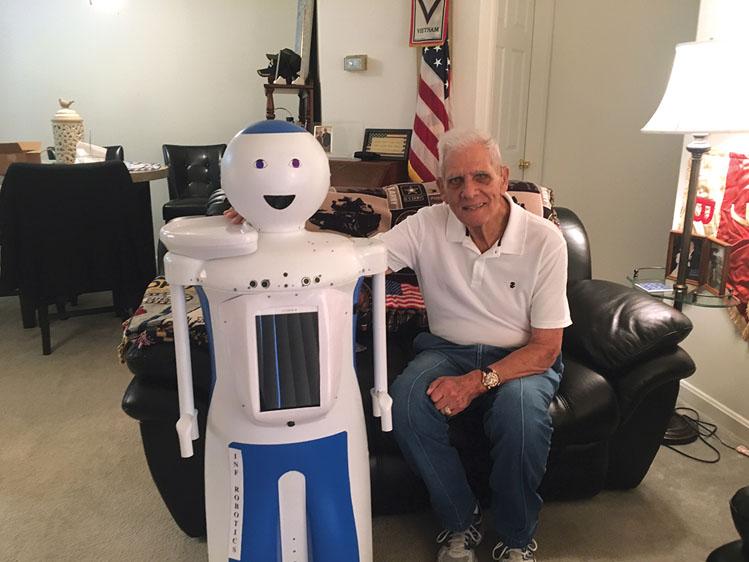 8. Are ingestible robots the next frontier?
This is the only robotic aid on this list not yet in clinical use, but it represents a landmark in robotic advancement. An ingestible, pill-size robot called Origami is currently undergoing testing and simulations, and the plan is to use it in a variety of internal surgeries. The miniature robot is "folded" into a capsule, which is then swallowed by the patient. Once in the stomach, the robot unfolds and is operated by the surgeon using magnetic fields. These robots have the potential to treat internal injuries, aid with bariatric surgeries, and help deliver medicine to the right place. Allowing operations to be performed from the inside will reduce the need for large incisions and potential resulting infections and lengthier healing times.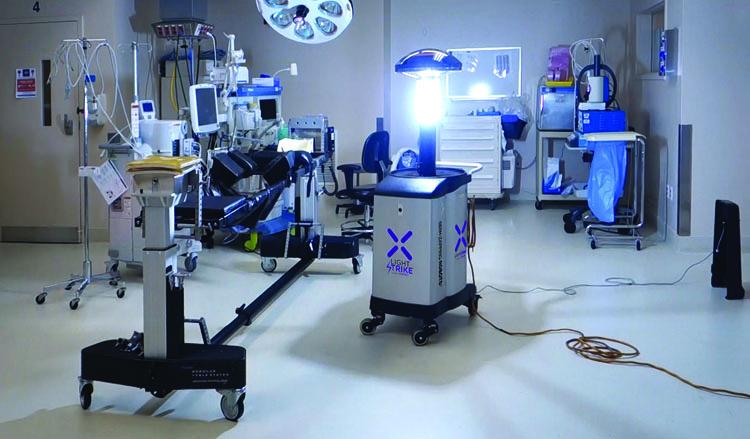 ---
VIDEO DESCRIPTION:
The average life expectancy is increasing. Thanks to automated production, more effective and affordable medications and therapies are made available to a wide range of patients. From June 19 to 20, 2018, the leading international trade fair automatica in Munich will show how economically and efficiently pharmaceutical and medical products can be produced today. The development seems unstoppable: Automation pervades all areas of production of pharmaceutical and medical technology and leads to new process quality with positive effects for patients and staff. Producers and plant engineers in close collaboration are succeeding again and again in finding new, efficient automation solutions for the most demanding manufacturing procedures that were previously considered as non-automatable. An example of this comes from Italy. The system house Elettrosystem succeeded in creating a world first with the realization of a complex system for the difficult mounting of spiral tubes. The spiral tube is a special hollow probe used in anesthesia and intensive care medicine. In the past, it was not feasible to mount a fine screw spring made of steel on a PVC tube and coat the component with adhesive. The challenges were in distributing the spring coils uniformly as well as in handling the two flexible components. The world's first facility for the partial assembly of four spiral tubes simultaneously consists of two mirror-image designed cells, in which four precise Stäubli six-axis robots handle complex tasks. The spring is mounted in an integrated process cycle, which is linked via linear systems. Gerald Vogt, Group Division Manager at Stäubli Robotics, is as enthusiastic about this premiere as of the dynamics of the complete industry: "As a robotics market leader in the field of pharmaceuticals and medicine, we experience again and again how automation advances into new areas despite strict restrictions, certification and validation requirements, consequently enabling medical progress for everyone. We are already looking forward to automatica 2018, because the new technology developments of many exhibitors there set the course for further quantum leaps in life science applications."