"You can't roller skate in a buffalo herd, but you can ride a bike if you want."
A new twist on old lyrics from the humorous Roger Miller song danced in my head as we rode along the bumpy two-track trail past a herd of nearly 40 bison. Some of the bulls were rolling around in the dirt to shake off the 90-degree heat of the day and as they galloped away they gave off puffs of dust like steam trains.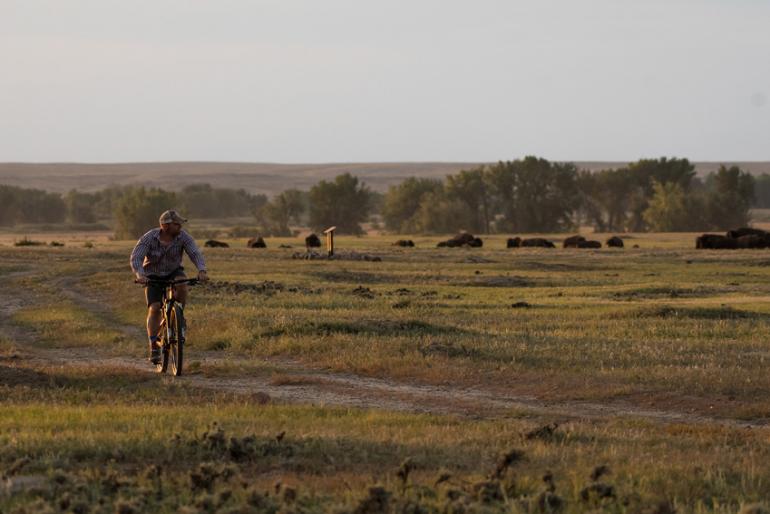 I grew up in eastern Montana so the wide-open spaces and endless blue skies were familiar sights, but this was my first time visiting the American Prairie Reserve. The bison herd of around 300 move freely within the perimeter of the Sun Prairie unit and it's common for the massive mammals to saunter through the Reserve's public campground aptly named Buffalo Camp. Even though I've seen bison in Yellowstone National Park dozens of times, it was breathtaking to witness these magnificent beasts roaming in their native habitat. Being able to watch them from a few hundred feet away without bumper-to-bumper tourist traffic was an added bonus.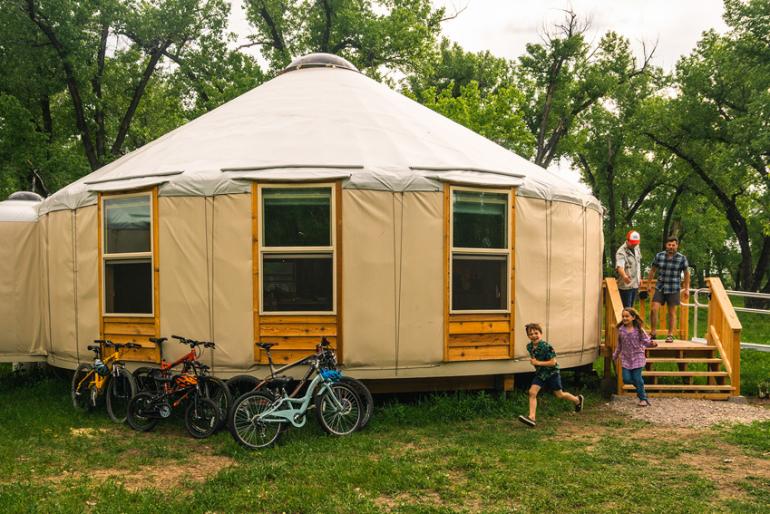 National Geographic has called American Prairie Reserve "one of the most ambitious conservation projects in American history."
The nonprofit organization has been working to save Montana's shortgrass prairie and restore native species of plants and animals since 2001. Yet it's remained somewhat of a mystery to many Montanans, whether you're a recent Bozeman transplant or a fourth-generation Phillips County rancher.
"I think people are fearful because they don't understand it and part of that is on us to do a better job of communicating our mission," said Pete Geddes, Managing Director for American Prairie Reserve.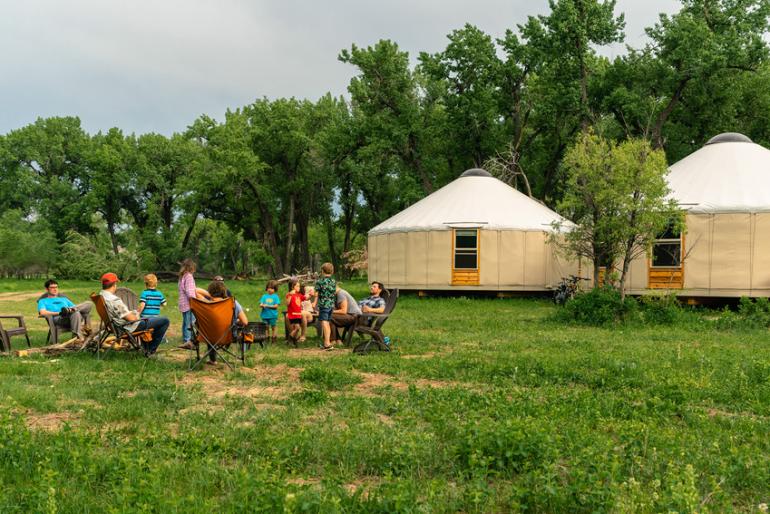 That mission involves creating the largest wildlife reserve in the continental United States by stitching together 3 million acres of public land and roughly 500,000 acres of private land. When finished, the Upper Missouri River Breaks National Monument and Charles M. Russell National Wildlife Refuge will be linked together by American Prairie Reserve's deeded private property and leased public (BLM) land, creating one continuous wildlife complex. Restoring bison to its native prairie habitat is critical to this project because it is a keystone species, which means they alter the food web and landscapes around them in ways that improve biodiversity.
Scientists say this vast region of northeastern Montana is one of only four places left on the planet where large-scale conservation of grasslands is still possible. That's because it's home to one of the largest areas of intact prairie left in the U.S. When farmers plow grasslands to plant crops, it's literally called "breaking" the prairie. And once it's broken, fixing the landscape can be as hard as trying to milk a bull. 
With millions of dollars raised and approximately 400,000 acres under its control, American Prairie Reserve has proven it has staying power. But the project does not come without criticism. 
Some argue it's not a level playing field when it comes to purchasing land in the region. They claim that American Prairie Reserve's nonprofit status gives the organization an unfair tax advantage, enabling it to raise millions of dollars to out-bid private parties in ranch acquisitions. But Geddes says those allegations are simply not true.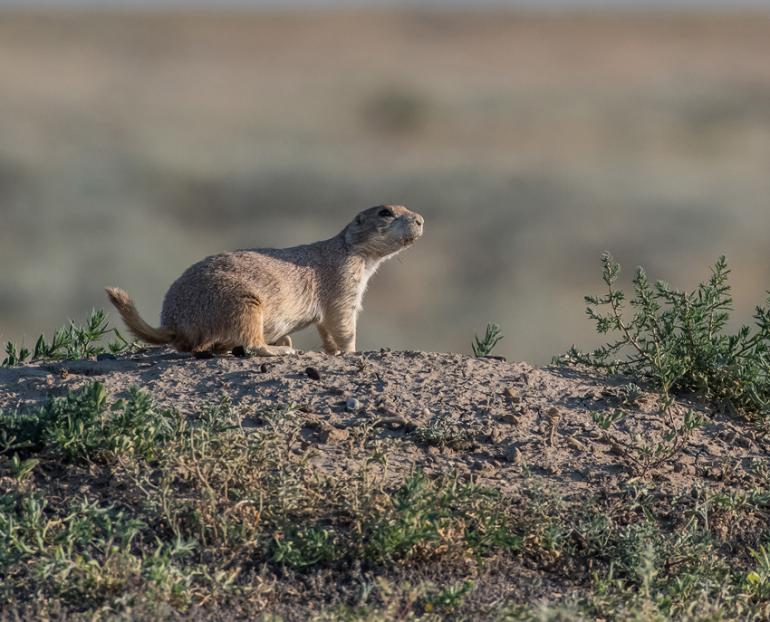 "If that were the case, we'd never lose a land deal," said Geddes. "Over the years there have been a total of four deals where we've been in direct competition with our neighbors and we've walked away from those deals because we got into a situation where we felt the asking price was higher than the underlying value of the property."
Geddes says he gets calls every week from people in the region wanting to sell to APR because they believe the organization is willing to pay any price for land. "We don't engage in that game and we only pay a fair-market price," he added. "We have strong incentives not to drive up the cost of land."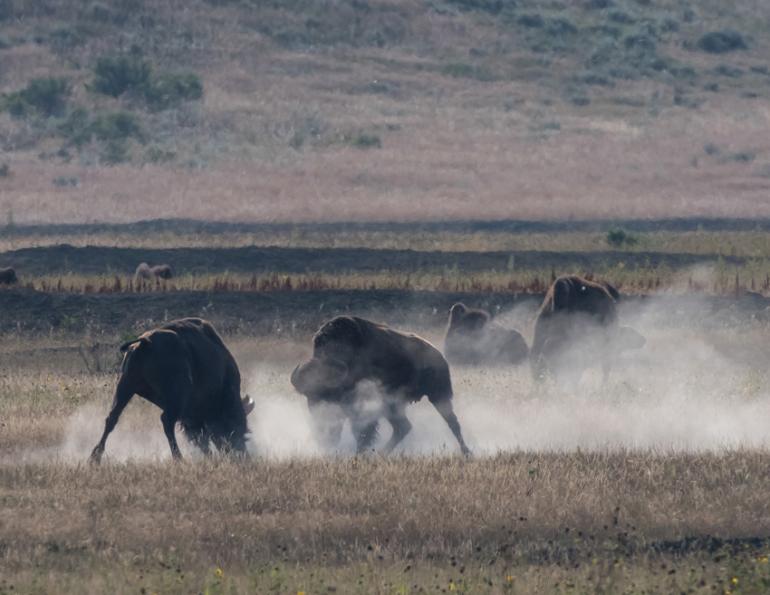 Cattle ranchers in some surrounding communities are worried their way of life is being threatened not only by the Reserve's land acquisitions, but also by the organization's plans to grow their bison herd. Some fear that fewer fences and more bison will radically alter the farm and ranch economy that's been the backbone of northeastern Montana's small towns for more than a century.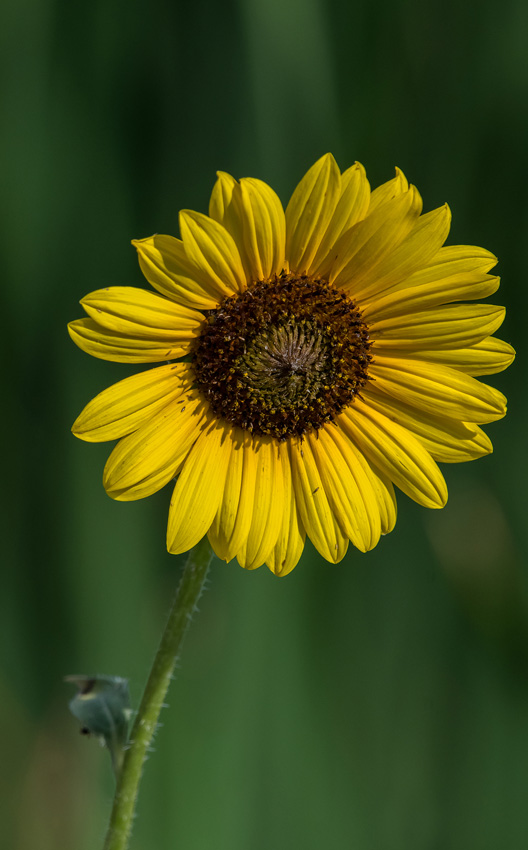 "The health of the cattle industry is vitally important to the state of Montana and we're committed to making sure that our bison herd is not in any way promoting or disseminating disease that would hurt our neighbors," said Ali Fox, CEO for American Prairie Reserve. "All of our bison are routinely tested and our herd is brucellosis free."
"When we're finished with this project, we're going to be surrounded by about half a million head of cattle and by people who continue to make a living through ranching. We don't view this as a zero-sum game, where in order for 'us' to win, 'they' have to lose," added Geddes.
"We can co-exist with the ranching community and we're committed to being good neighbors," said Fox. "It's important for people to understand that we are not trying to replace the traditional agricultural lifestyle but we are making additive, positive economic contributions to the region."
Since 2002, APR's expenditures in the seven-county region total more than $36 million including land purchases, wages paid to local staff, tourism activities, equipment and supply purchases, payments to local contractors and real estate taxes.
Public access has always been a cornerstone of the Reserve. Tourism and recreation underscores that cornerstone, and also has the potential to increase the organization's positive economic contribution. So in recent years, getting visitors out to experience this scenic and remote landscape has become a priority for the organization.
"Look. Right here is why I do this," said Mike Kautz, Recreation Manager for American Prairie Reserve, as he pointed to a pronghorn buck sauntering through one of the draws against the backdrop of a dramatic prairie sunset.
"This" has involved a lot of sweat, blisters and probably a little swearing over the past year for Kautz as he and other members of American Prairie Reserve work to build new lodging options for visitors in a remote part of northeastern Montana. Weather on the prairie is a constant, fickle companion and can change from delightful to devastating in a matter of hours. Thanks to a steady stream of spring snowstorms, drenching rain, impassable roads and a few tornado warnings, the organization opened two new huts to the public over Labor Day weekend instead of earlier in the summer.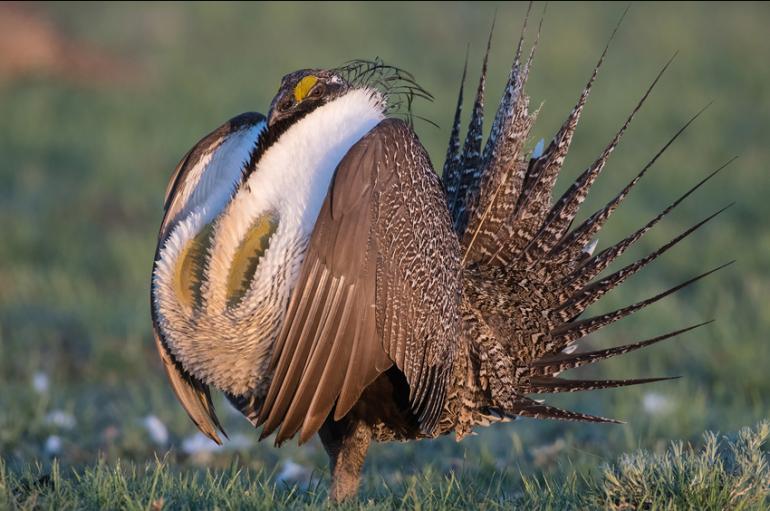 The two huts, which opened to the public beginning August 31, each have nine beds and will be open year-round. They're similar to U.S. Forest Service cabins in that they are self-service and visitors are responsible for bringing all items they may need including bedding, food and water. 
Also coming soon to the Reserve's lodging options is a new campground. Antelope Creek Campground is located just off Highway 191 and it will have four small cabins, eight tent sites,
12 RV sites with full hookups, and a bathhouse with showers. Once the facilities are completed, plans call for the campground
to be open from April 1 to October 15, depending on weather.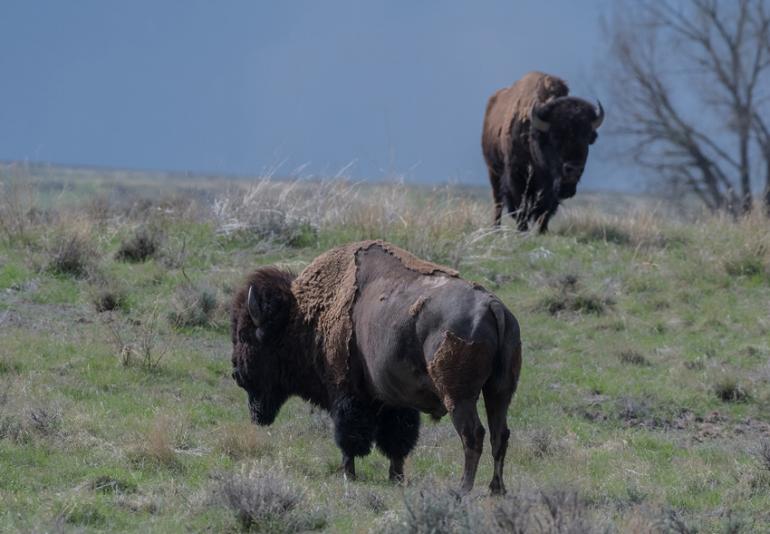 "It's obvious there is growing demand across the West for more and more access to trails and recreational opportunities," said Kautz. "We want to be an option for visitors by building a more robust outdoor recreation infrastructure." 
American Prairie Reserve's future plans include beginning construction on two more huts in 2019, one on the PN ranch near Winifred and another on Burnt Lodge south of Malta. Eventually the organization hopes to build around 10 huts that will be linked by a 200-mile trail that stretches the length of the Reserve. 
As we made our way back to Buffalo Camp and watched nighthawks zoom overhead in graceful loops I was reminded that the prairie is something that needs to be experienced firsthand. It's easy to get swept away by Montana's dazzling snow-covered mountain peaks and lush valleys, but the vast grasslands of this magnificent state hold an equally enchanting power. A prairie sunset is a breathtaking explosion of color that's hard to look away from and nearly impossible to forget. 
"When you spend an evening on the open plains and see the beauty that exists out here, it renews your motivations to build and preserve this place," said Kautz.