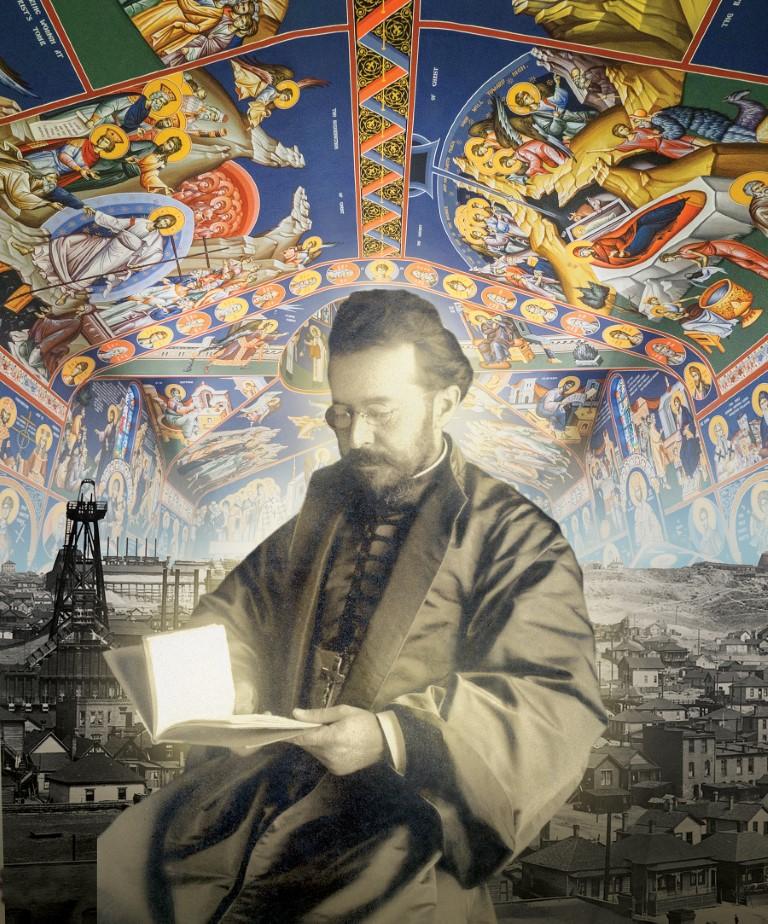 In the late 1800s, Butte, Montana was a city of soaring legends: unlimited opportunity, dazzling wealth, wondrous engineering, and the latest technological marvels. An economy of rugged luxury and permissive hedonism formed in the town like an exuberant fungus, much of it literally taking place underground. It might well have been called the sin city of its day and was the quintessential boomtown. Between 1870 and 1880, the population increased by 1,300%. For the next two decades, the population would triple every year. At one time, it was the largest city west of the Mississippi River between Chicago and San Francisco.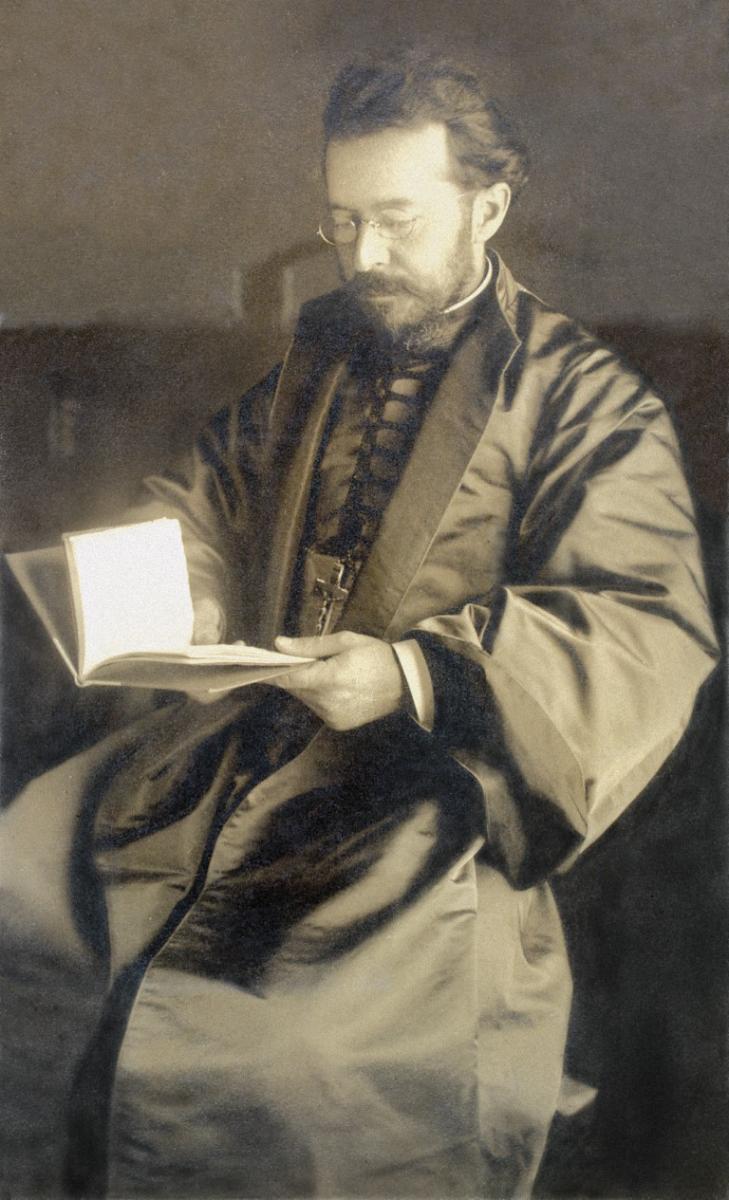 Eventually, Butte would rival New York City's population, and Broadway shows would rotate out to Butte, which boasted seven full stages, some with capacity for up to an unheard of 2,000 people. This is where Butte's current Broadway Street got its name. Butte's Red Light District was another marvel, and would grow to have up to 2,500 women working around the clock in eight-hour shifts. Their shifts mirrored the miners' shifts so they could keep their regular customers. 
 
It was a rough-and-tumble place where the people had arrived before the law. Your name was everything, and if you consistently crossed people, it was likely that the "bears" would eventually get you, and some leftover morsel of your body might be stumbled upon in the woods. Double-crossing, lying, and cheating were likely to lead one to an unfortunate encounter with Butte's notorious "bears."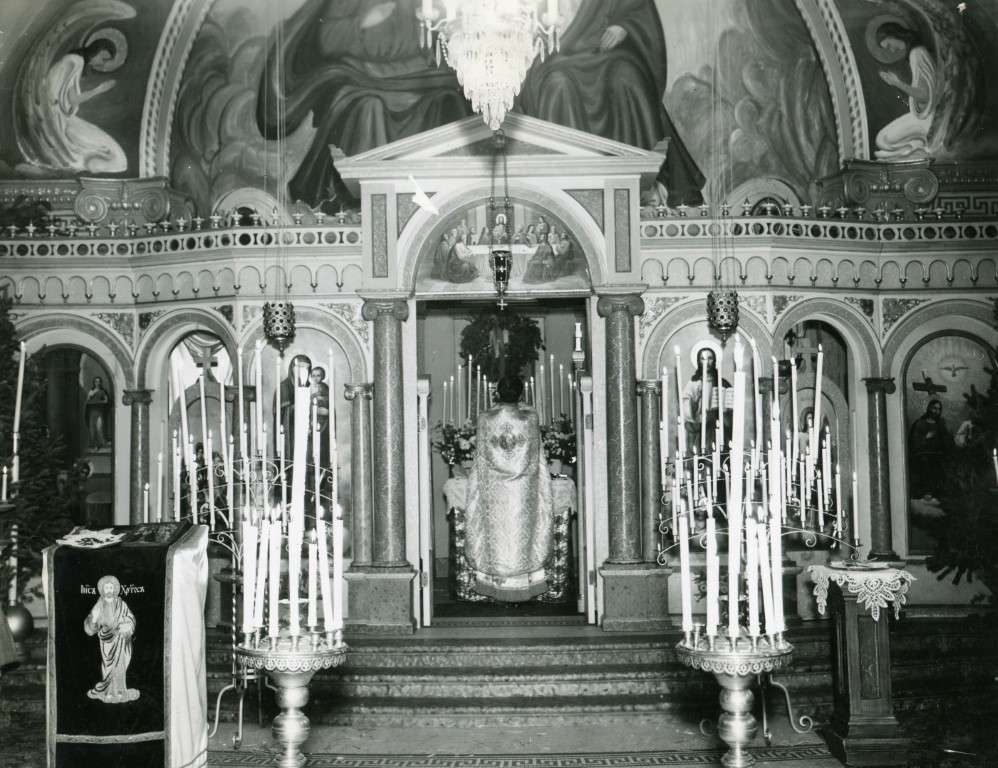 It's difficult to imagine trying to control that kind of unbridled growth, especially when visiting politicians and dignitaries, after settling into their plush hotels, might be offered a discreetly guided trip through the city's many underground tunnels (away from the public eye) to one of the thriving brothels. On the way, their enterprising Chinese guide would fortuitously lead them past a cozy subterranean opium den. A happy coincidence! There, they may have settled down into the dimly lit den, with the sweet, pungent opium smoke tickling their fancy as they enjoyed a pipe on their way to (and perhaps from) the brothel. 
 
One could be forgiven for thinking that a city so drenched in decadence wouldn't have hosted one of North America's earliest saints. Yet in the midst of this hedonism and chaos, an Orthodox Christian priest named Sebastian Dabovich played a significant role in Butte, and the fruits of his labors have endured for generations, echoing through the ages in Butte, across Montana and around the world. Let's extend our reach into Montana history and meet the man who brought the most ancient form of Christianity to a bucking, scrapping young American boomtown in wild, turn-of-the-century Montana.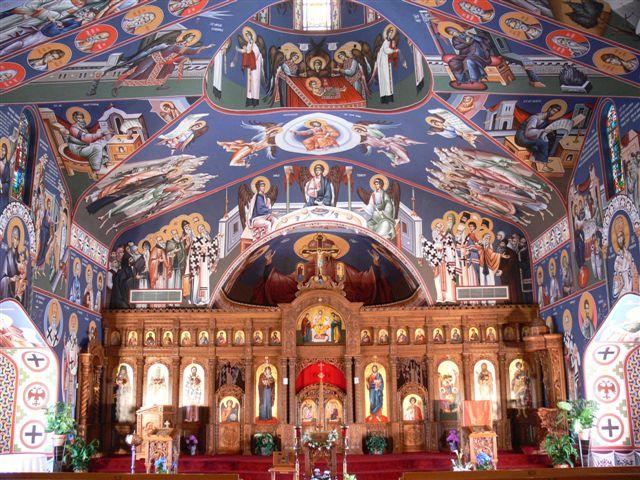 Saint Sebastian was born Jovan Dabovic in San Francisco on June 21, 1863, to the first recorded Serbian immigrants to the West Coast of America. They had arrived in San Francisco in 1853 after a long and challenging voyage that included crossing the isthmus of Panama on donkeys. Europe was in turmoil, and the promise of the new world was attracting European immigrants by the boatload. 
 
Jovan's parents owned a shop in San Francisco where Jovan and his six siblings helped out, several eventually joining the family business. There was a burgeoning Orthodox Christian community in San Francisco where Jovan spent much of his childhood. After graduating from high school in 1881, he served there as a reader, chanter, and Sunday school teacher. As his dedication to the church increased, his love for the beauty and solemnity of Orthodox worship deepened, and he desired with all his heart to serve God and his fellow man at the holy altar. He would later affirm that it was his intention from childhood to become a priest, and he never thought of anything else.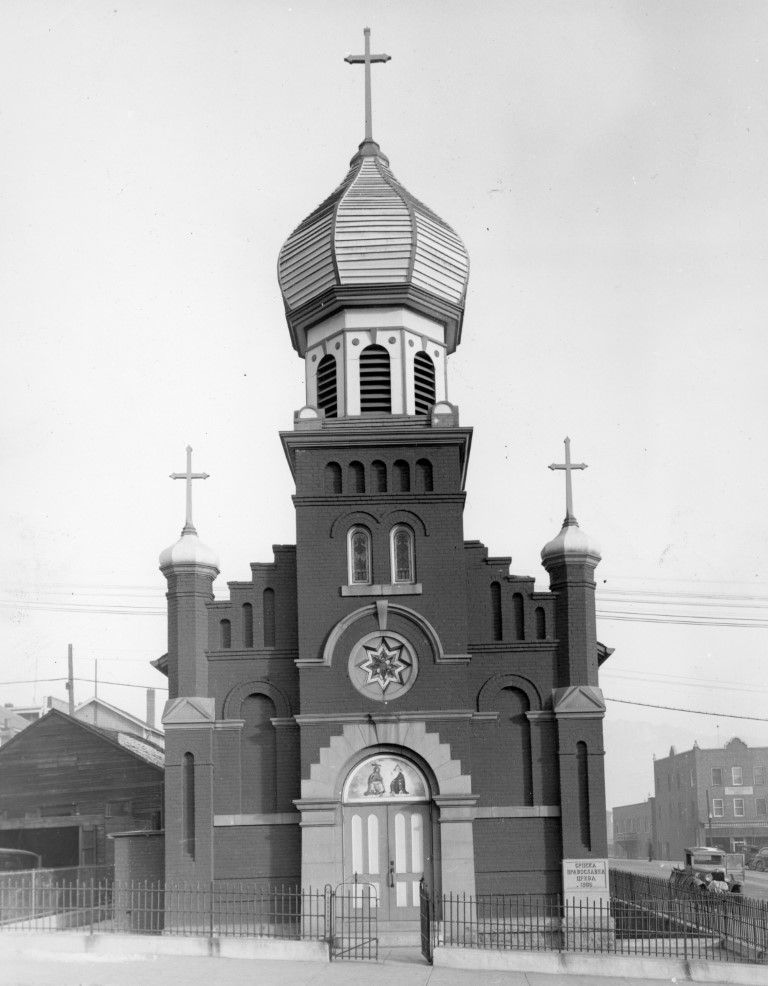 After graduating high school, Jovan spent three years in Sitka, Alaska, serving at St. Michaels Cathedral, and returned to San Francisco in 1888. On December 18 of that year, at Jovan's request, Bishop Vladimir tonsured Jovan a monk, giving him the name Sebastian, since his tonsuring happened on the feast day of St. Sebastian, Martyr of Rome. A week later, Bishop Vladimir ordained Fr. Sebastian to the diaconate. Fr. Sebastian served under Bishop Vladimir until 1890, when the bishop sent him to study at the Theological Academy in St. Petersburg, then the imperial capital of Russia. When the climate in St. Petersburg began negatively affecting his health, Fr. Sebastian transferred to the Theological Academy in Kiev, Ukraine. He returned to America in 1892 and was reassigned as a deacon of the San Francisco cathedral. That same year, he was ordained to the holy priesthood in St. Basil's Cathedral. 
 
As a hieromonk, Fr. Sebastian worked tirelessly as a missionary priest to the Orthodox Christians spread throughout California and the Pacific Northwest. While baptizing an infant in Jackson, California, he saw that many Serbian miners had settled there and started families. Jackson was a gold rush boomtown, and mining companies everywhere favored Serbs for their large frames, strength, and reputation for being good workers. In Jackson, Fr. Sebastian would learn to organize a community and mobilize them to build a church successfully. In 1894, St. Sava Church in Jackson was finished and became the first Serbian Orthodox Christian church consecrated in the western hemisphere.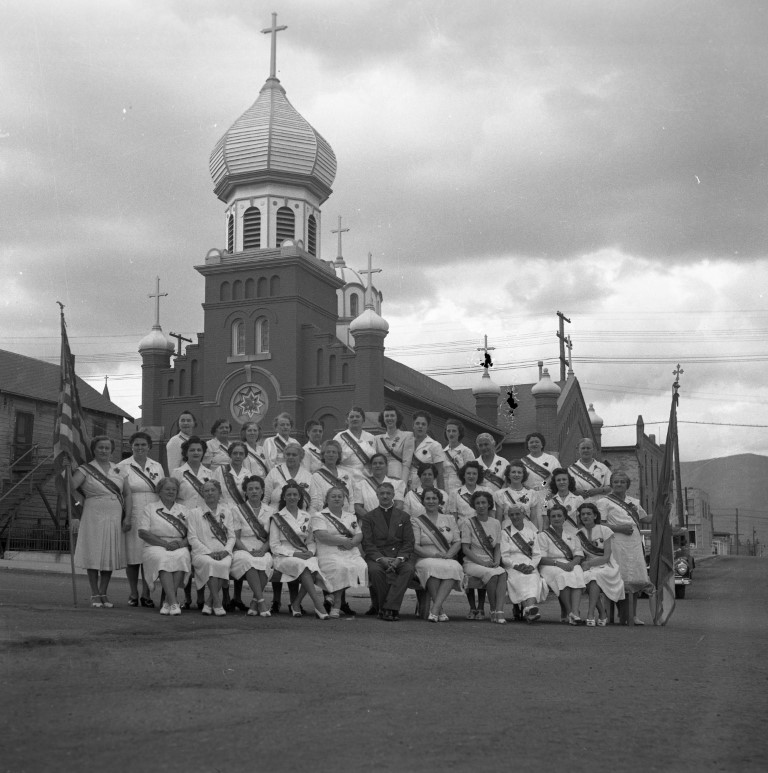 Fr. Sebastian first visited Butte in August of 1887, two years before Montana joined the union as a state. He brought what he had learned in Jackson with him. The upstart in the Montana Territory was just beginning to experience its own boom on what would later be called The Richest Hill on Earth. There was a large and rapidly expanding population of Serbs in Butte at that time; they all lived on the east side of the city, in a neighborhood that stood on what today is the Berkeley Pit. The automobile had yet to be invented, and so Fr. Sebastian took a train from San Francisco to the end of the line somewhere in what was then in the northern part of the Idaho Territory, then hiked over the Rocky Mountains, making the 300+ mile trek on foot, his portable communion kit in tow. 
 
Fr. Sebastian celebrated the first Divine Liturgy in the history of Montana on August 14, 1897. Afterward, he met with the thirty-one Serbs in attendance to organize the first Serbian Orthodox Christian parish in Montana Territory. Fr. Sebastian visited Butte four to six times a year to serve Divine Liturgy and observe the church's progress. As the word spread among the Serbian community, the project quickly gained momentum.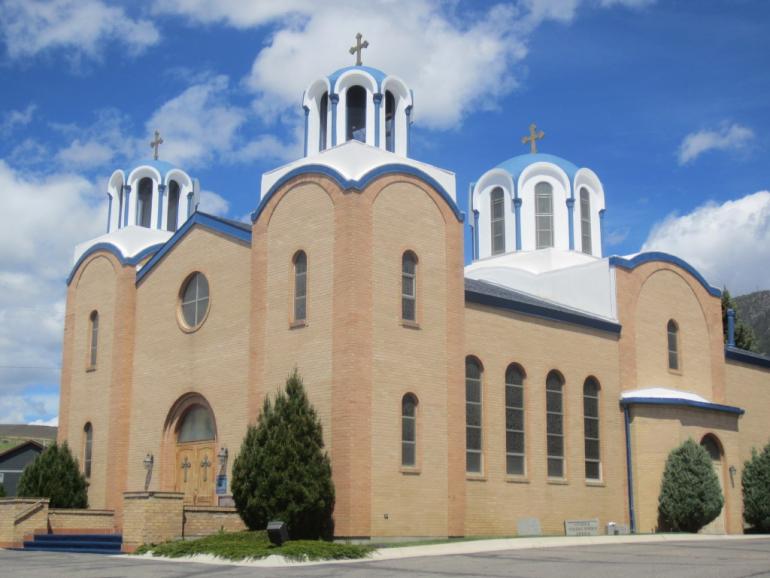 Paper currency was still a rare and suspect novelty in 1897 Butte, and most miners carried their life's savings in their pockets. When Fr. Sebastian told the miners they should build a church, the faithful miners walked up and turned their pockets out, freely giving up their gold. Their faith was such that they said, "It's only money, Father—we can earn more in the mines tomorrow. But if we die tomorrow with the gold still in our pockets, we will have to answer to God for why we did not build this church." They raised enough capital for the church's construction in just seven days. 
 
The Holy Trinity Serbian Orthodox Christian Church was completed in the fall of 1904, and Fr. Sebastian served the first Divine Liturgy in the new church on August 28. When it came time to consecrate the church, they encountered a small problem. Only an Orthodox Christian bishop can consecrate a church, and Orthodox bishops were rarer than hen's teeth in the wild American West of 1904. The simplest solution was to request help from a Russian bishop in the recently purchased Alaska Territory, where Orthodoxy had been thriving since 1741 and where Fr. Sebastian had served after high school.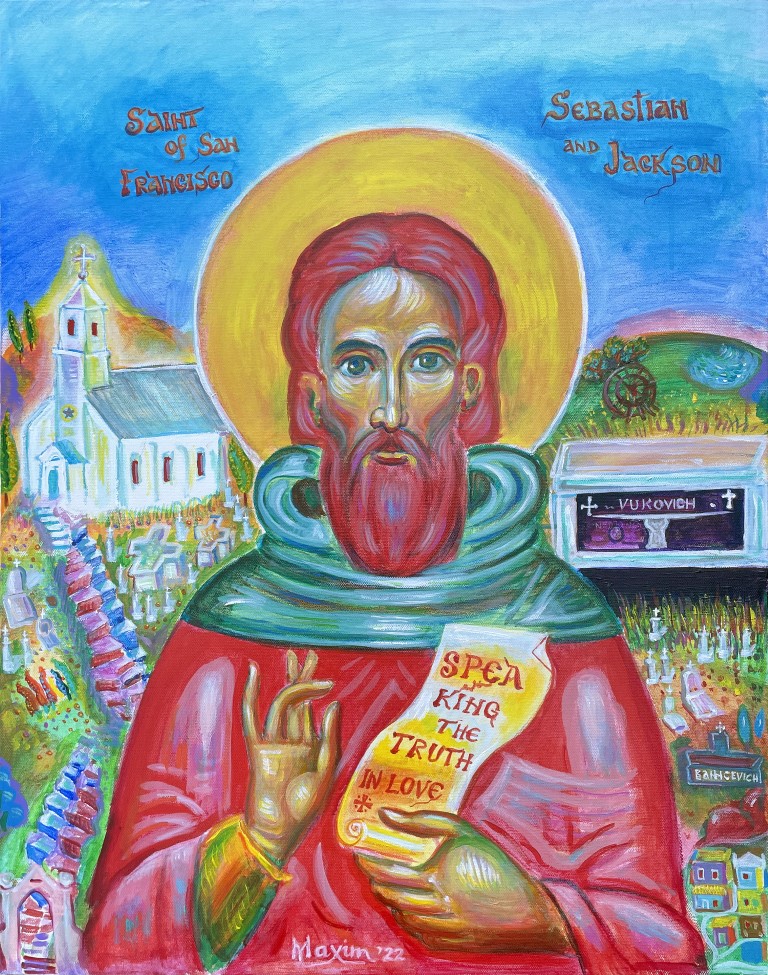 When an Orthodox bishop consecrates a church, he must literally "bring the good news," so Bishop Tikhon brought a giant, twenty-pound bible written in Church Slavonic with a bronze cover. He traveled across the Bering Strait and down through Alaska to Butte, and on June 15, 1905, he consecrated the Holy Trinity Serbian Orthodox Christian Church. He was assisted by Fr. Sebastian and Fr. Jacob, who became the first permanent priest. The bible that Bishop Tikhon brought to Butte is on display at the church to this day.
 
The original church thrived and grew for sixty years, enriching and enhancing the complex brocade of Butte's community, culture, and history. During World War II, the Allies desperately needed copper, and nonstandard mining practices were employed to extract it more quickly. Eventually, these nonstandard mines (gigantic caverns) began to cave in, and the surface above subsided. In 1959 there was an earthquake, and the original church was condemned.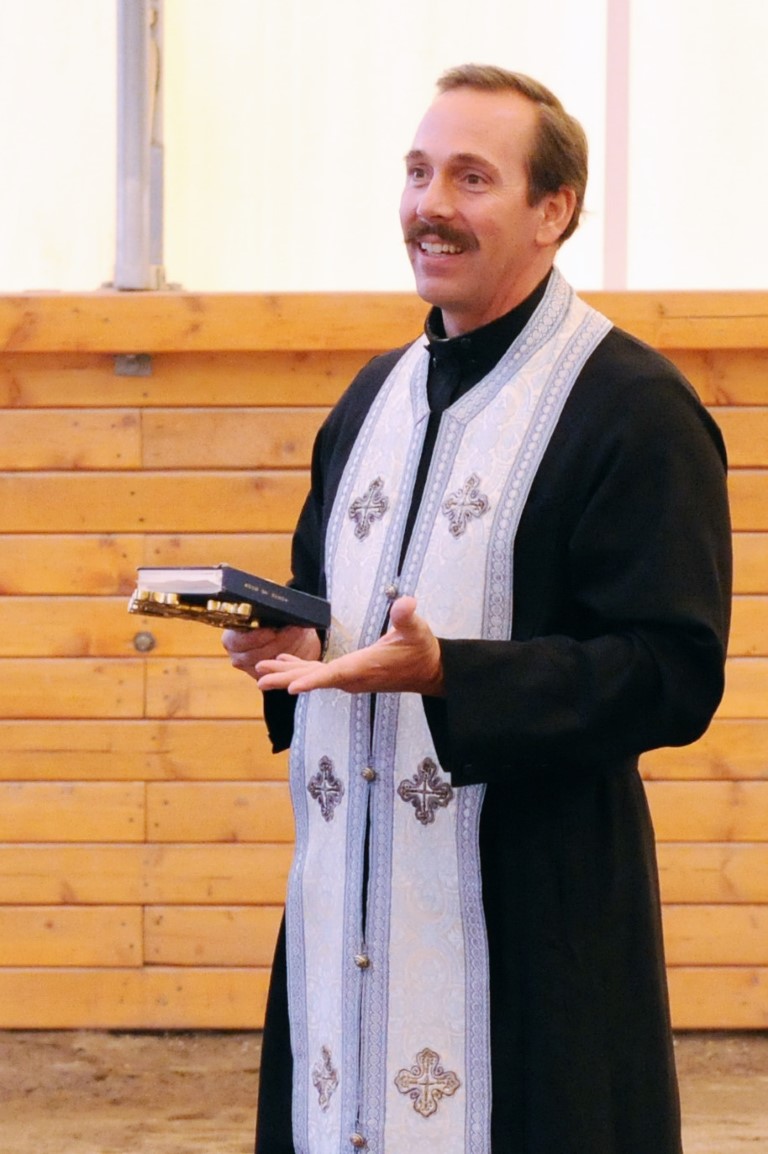 The current Holy Trinity Serbian Orthodox Christian Church was built in 1965 and continues to thrive. The interior walls, ceilings, and domes of the church are covered with a stunning fresco of Serbian iconography, and the church is truly one of Butte's most beautiful and mystical treasures. If you've never seen it, you should stop the next time you visit. Fr. Russell Radoicich is a fantastic tour guide with a wealth of historical information about the church and Butte. 
 
In early twentieth-century Montana, only one Orthodox Christian priest covered the vast expanse of the entire state. The priest would ride out to where parishioners were, from Kalispell to Miles City, on stagecoach, train, and later automobile to perform baptisms, weddings, and other church mysteries. Today, the seeds St. Sebastian sowed across the United States continue to bloom. When Fr. Russell became the priest in Butte fifteen years ago, he was the only Orthodox priest in Montana. Now, there are six, and soon to be seven. He says the Butte parish is growing at about 20% per year. 
 
St. Sebastian never had a missionary budget or even a salary. He accumulated an astounding list of accomplishments without any funding whatsoever. Before he died, he had crossed the Atlantic thirteen times, writing many books and other texts cherished by Orthodox Christians all over the planet to this day. His wider ministry stretched from the Aleutian Peninsula to Russia and Japan, and to small Balkan towns on the Black and Adriatic Seas coasts. He crisscrossed the United States on foot, stagecoach, train, and automobile (once invented). He founded nine Orthodox Christian churches across the United States and served in many others. 
 
Compressing such an exceptional life into such a short form is impossible. Fr. Russell offered a story during our interview that seems emblematic of what made St. Sebastian so special. While visiting Chicago, St. Sebastian met a Serbian bishop named Nikolai Velimirovich (now a canonized saint). The two got deep into conversation, and Fr. Nikolai invited Fr. Sebastian to lunch. Fr. Sebastian informed Fr. Nikolai that he would have to buy lunch because he had just spent his last nickel on a loaf of bread.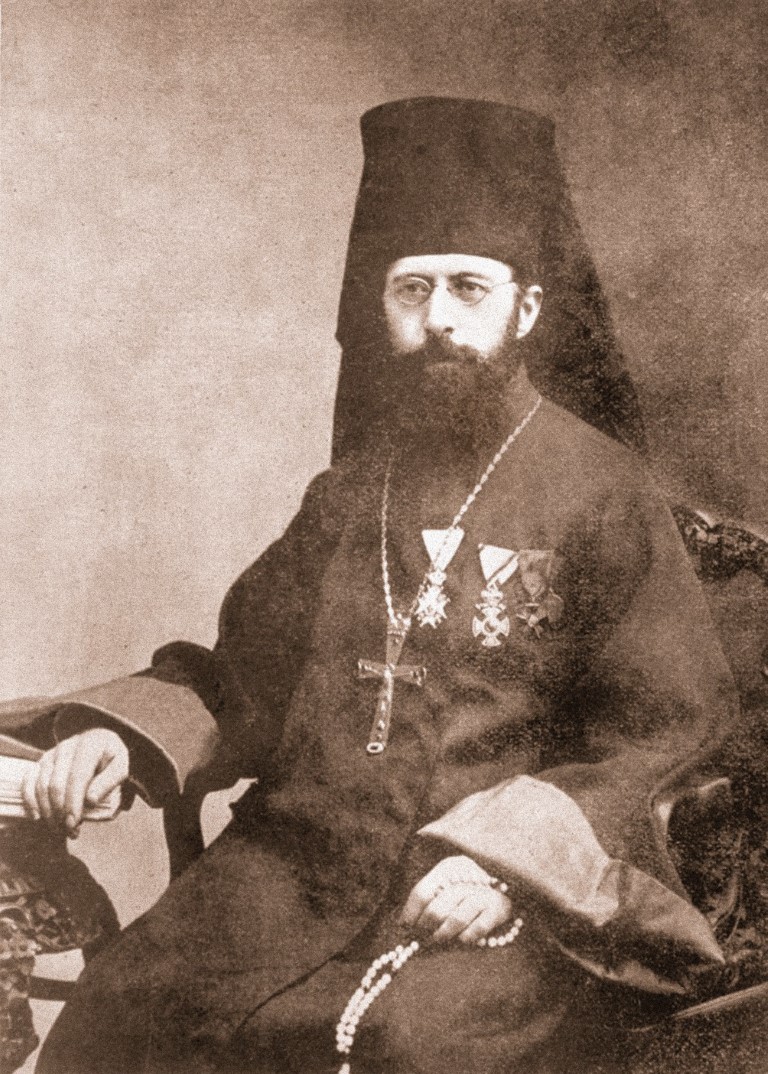 Fr. Sebastian told the bishop about his plans for opening parishes across the United States, some Serbian, some Greek, some Russian, and so on. Fr. Sebastian said he needed to go overseas to acquire more priests to fill all the parishes he planned to build, and he presented a complex (and expensive) vision for his plan to baptize America. At the end of their talk, the bishop said, "Fr. Sebastian, how do you plan to do that when you just spent your last nickel on a loaf of bread?" 
 
Fr. Sebastian looked the bishop in the eye and asked, "Don't you trust in God?" 

Montana was one tiny fraction of St. Sebastian's incredible life. Learn more about St. Sebastian at this link or about Holy Trinity Serbian Orthodox Church in Butte.