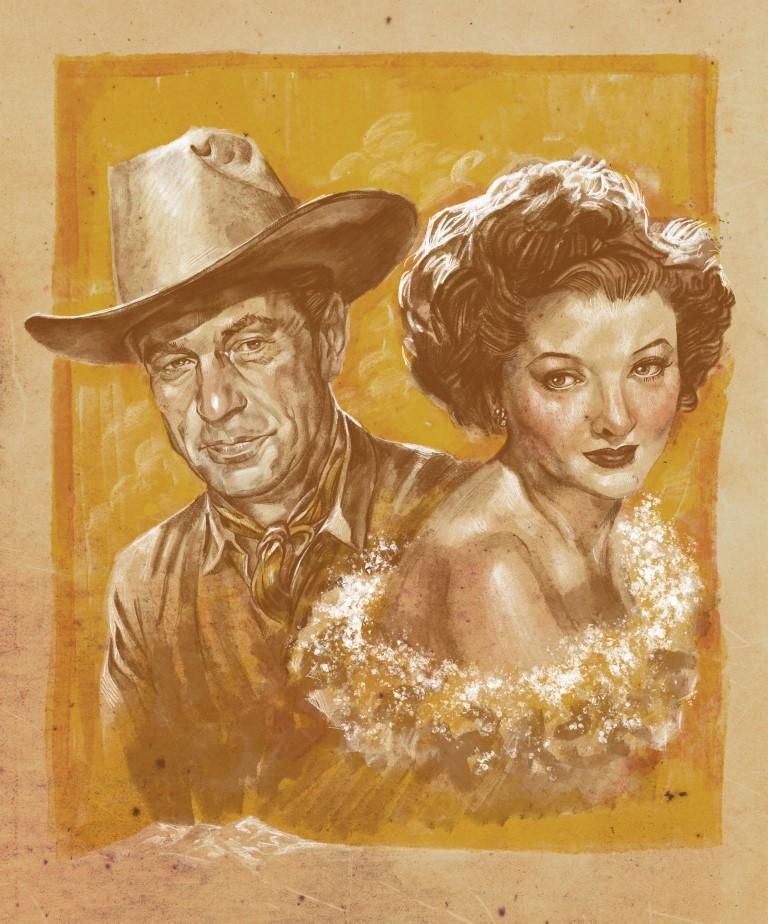 It is often forgotten, if not completely unknown by the younger viewing public, that the Treasure State was the birthplace of two of the biggest movie stars of the golden age of American cinema: Gary Cooper and Myrna Loy. If readers don't recognize the names, they would do well to look into them. For all of the obvious differences between their respective screen images, Cooper the all-American cowboy Everyman and Loy the chic Perfect Wife, there are also intriguing symmetries to be found between the two, and not just because of where they were born. Though they never appeared in any films together (something for which Loy later expressed regret), their acting careers were active during the same period, beginning at the tail-end of the silent era and extending into the birth of the New Hollywood. They both had performance styles characterized by understatement. And while Cooper, with his lifelong association with the Western genre, is perhaps the more obvious Montana connection, Loy can also be read as being shaped by the ethos of the Big Sky country in her grace, independence, and integrity. 
She was born Myrna Adele Williams on August 2, 1905, also in Helena, though the bulk of her early childhood would be spent on the ranch her family owned in Crow Creek Valley, near Radersburg. Her father, David F. Williams, had served a term in the Montana state legislature, representing Broadwater County as a Republican in 1903. Along with his friend and fellow legislator Frank Linderman, he joined in an effort led by Native people to establish the Rocky Boy Reservation for landless Cree and Chippewa, which succeeded in 1911. Though she never ran for political office herself, Myrna would possess a sense of civic responsibility and engagement throughout her life. Her father, in a stroke of irony, took a dim view of the performing arts in general and of women publically displaying themselves in particular.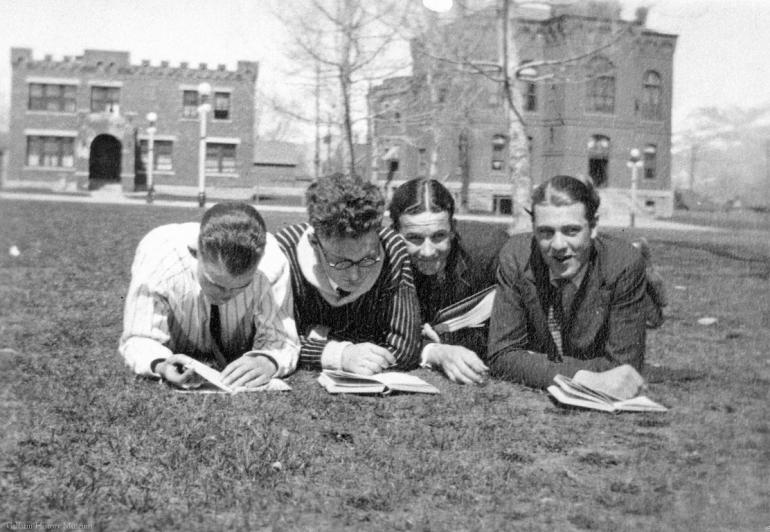 Gary Cooper was born Frank James Cooper on May 7, 1901 in Helena, the son of English immigrants. Cooper's family had connections with the state's land and civics as well. His father, Charles Cooper, worked as a lawyer, and eventually served on the Montana Supreme Court. He also kept a ranch outside of Helena, where his son's childhood was spent. The boy's mother, Alice, insisted on sending him to school in England when he was thirteen; he returned at the outbreak of the first World War three years later. After Frank was expelled from Helena High School, supposedly for putting Limberger cheese on the radiators, his parents sent him to Bozeman to finish high school. It was in Bozeman that he appeared in his senior class play, "The Gibson Upright," his first experience acting. But it wasn't until 1925 that he entered the motion picture business. 
After an abortive sojourn at Grinnell College in Iowa (he had enrolled to study art, but dropped out after a serious car accident, which gave him a slight limp for the rest of his life), he followed his parents to Los Angeles, where they had retired. Frank found employment as a stunt horseman in motion pictures. After a handful of uncredited extra roles in silent films—including the 1925 version of Ben Hur—, the newly rechristened Gary Cooper received top billing in a Western called Arizona Bound (1927). By the time of his first sound film, Victor Fleming's The Virginian in 1929, his screen persona was firmly established. If Cooper's screen persona was stamped from the beginning by Montanan origins, Myrna Loy's image was more mutable. She had relocated to Culver City, California in her late teens with her mother and younger brother (her father died in the 1918 influenza pandemic). After finishing high school, she supported the family by working as a dancer at Grauman's Egyptian Theater, providing the pre-picture entertainment at movie premieres. One of her fellow dancers was another future movie legend, Joan Crawford, with whom she maintained a life-long friendship. She appeared in uncredited chorus girl roles in a few films before being cast as a vamp in What Price, Beauty? (filmed in 1925, though not officially released until 1928). The film was produced by Natacha Rambova, the wife of matinee idol Rudolph Valentino; the couple had seen Myrna at the Egyptian and taken a liking to her. Her onscreen appearances for the next seven years consisted primarily of "exotic" temptress roles; she would be cast as the Javanese island girl or the Chinese prostitute who attempts to lure away the hunky white hero.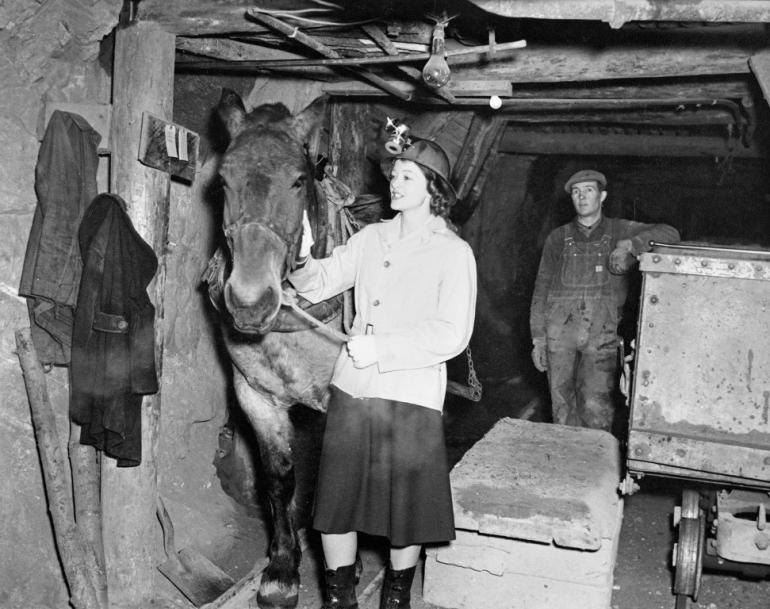 It was in 1934 that she landed the role that would set the benchmark of her career: heiress Nora Charles in The Thin Man, with William Powell as her private eye husband Nick. The Thin Man proved to be a surprise box office smash, yielding five sequels and establishing a mode of romantic comedy screen partnership other Hollywood properties would strive to emulate (the television series Castle owes a debt to The Thin Man, for example). There is a murder to be solved, yes, but the real pleasure comes from Nick and Nora being impossibly witty, drinking martinis like water, and goofing around with their beloved fox terrier Asta. It's a depiction of marital devotion underscored by partnership and fun; little wonder, then, that Myrna Loy ended up playing steadfast wives for the next two decades. 
If Loy went from foreign seductress to idealized spouse, Gary Cooper oscillated between cowboy and contemporary American hero, with some variations in between. He won two Oscars, in 1941 for Sergeant York, and in 1952 for High Noon. His character in the former is a real-life decorated World War I soldier, the latter a sheriff abandoned by his townsfolk before facing an outlaw. High Noon was also unique for Cooper, in that its reading as an anti-Blacklist story seemed antithetical to his own political stances. A political conservative his entire life, he was one of the founding members of the rightwing Motion Picture Alliance for the Preservation of American Ideals (other members included Adolphe Menjou and Walt Disney) and served as a "friendly witness" to the House Un-American Activities Committee in 1947, though he never offered any names. Myrna Loy was on the opposite wing, though no less patriotic. She volunteered for the American Red Cross during World War II; her experiences there influenced arguably her greatest performance, Milly Stephenson in William Wyler's The Best Years of Our Lives (1946). After the war she became a delegate for UNESCO, and later served on the National Committee against Discrimination in Housing during the Kennedy administration.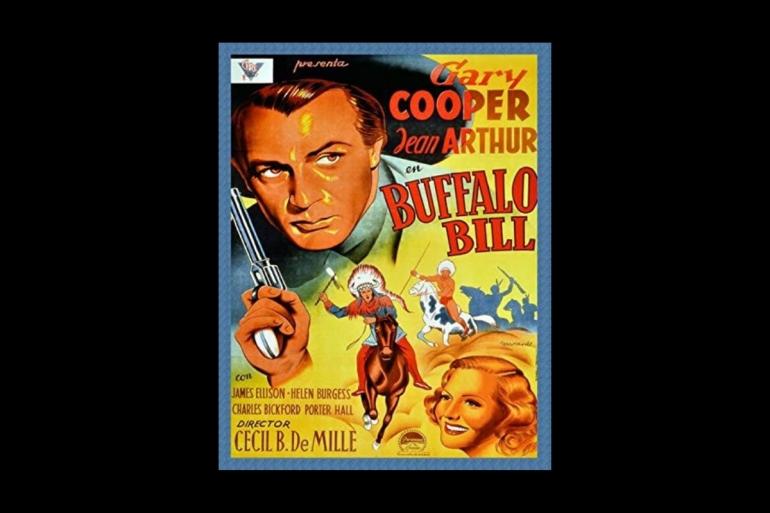 Appropriately enough, the final Western Gary Cooper starred in was a Montana story, based on a novella by a Montana author. Dorothy M. Johnson published The Hanging Tree in 1957; the film adaptation appeared two years later, directed by Delmer Daves (as well as by Cooper's co-star Karl Malden, who briefly took over when Daves fell ill during the shoot). The film is also notable as the screen debut of George C. Scott. Johnson was the author of several volumes of nonfiction, as well as a few stories that served as the bases for a pair of other classic Western films: The Man Who Shot Liberty Valance (John Ford, 1962) and A Man Called Horse (Elliot Silverstein, 1970). Cooper reportedly gifted Johnson with a pheasant wishbone, which she had made into a necklace. 
Throughout her career, Myrna Loy wanted to play a character that fit her Western origins, and this desire was continually thwarted. Being typecast as an upper-class sophisticate certainly didn't help (as an early 30s fan magazine put it, "Myrna Loy is caviar, not corned beef and cabbage") but luck and timing figured just as prominently. There was interest in 1936 in having her star alongside Spencer Tracy in the adaptation of Conrad Richter's pioneer novel The Sea of Grass, but production was continually delayed and by the time the film was made in 1947, it starred Katherine Hepburn. The closest she came to an actual Western was in the 1949 adaptation of John Steinbeck's The Red Pony, co-starring Robert Mitchum.

Gary Cooper died of cancer in 1961, shortly after shooting wrapped on his final film, The Naked Edge. He was buried in Holy Cross Cemetery in Culver City.  Myrna Loy died in 1993, at the age of 88; her ashes were interred in Forestvale Cemetery in Helena. 
The Treasure State served as a wellspring and resting place for a pair of tremendous careers that ran in complimentary tandem while never intersecting.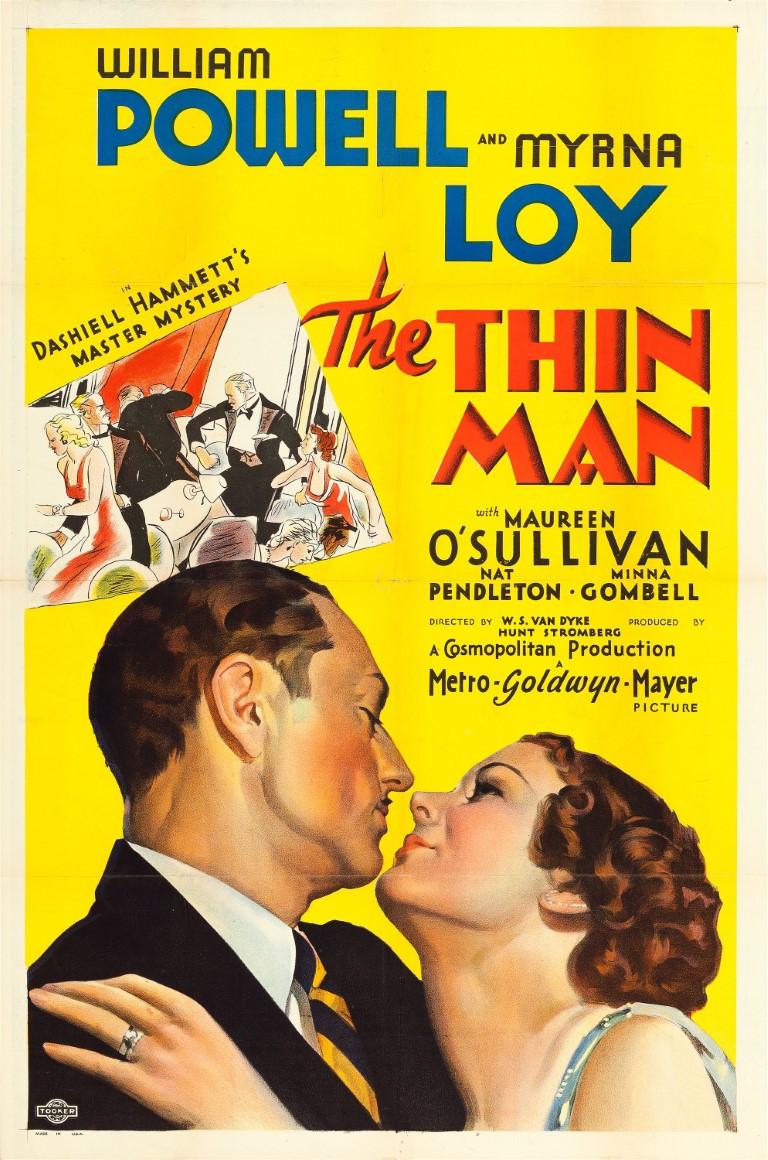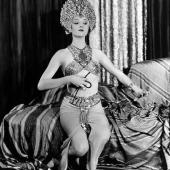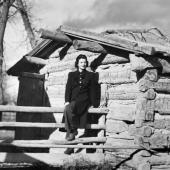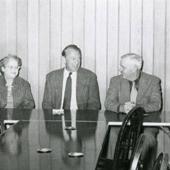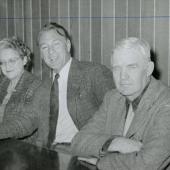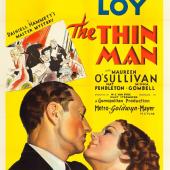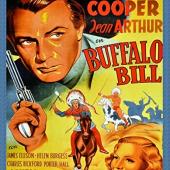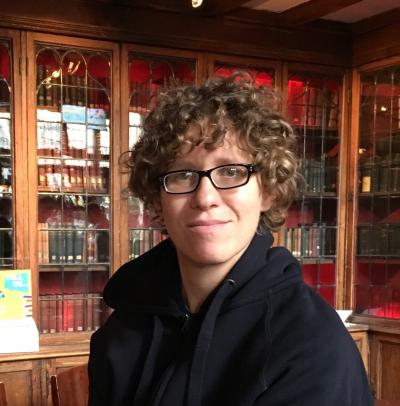 Kari Bowles was born and raised in the Gallatin Valley before spending time in the American Midwest and the Scottish Lowlands.  She is a lifelong lover of cinema and literature and enjoys writing about both.  She can be found as a DJ at 95.9fm KGVM, where she plays film soundtracks.