Cutting-Edge Classical Music in Montana
There's More to Modern Orchestra than Meets the Ear
James Westwater has just gotten back from an early morning bike ride near his home in central Utah. Later that morning he'll Skype with a colleague in Los Angeles, and after that he'll nail down the details of an upcoming performance with the Great Falls Symphony.
Today's classical music directors and conductors—in Montana and around the world—are working hard to find ways to connect with modern audiences and get people in the seats. And they may have found their saving grace in a man who is neither a musician nor a conductor. He is James Westwater, photochoreographer.
"When I needed to come up with a term for what I do," Westwater explains, "I combined 'photo,' meaning light, and 'choreography,' which refers to the art of the dance."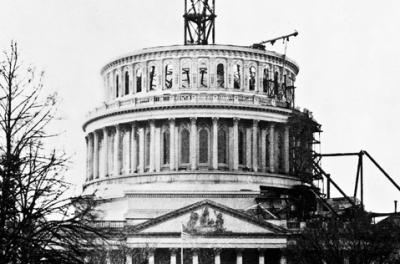 Westwater coined the term "photochoreography" back in 1973, when he performed his first piece with his hometown Columbus Symphony in Ohio, shortly after receiving his PhD in educational development, with a focus on multi-media arts.
During a live dance, orchestral, or spoken-word performance, Westwater projects a series of hundreds of photographs onto a three-panel, 440-square-foot panoramic screen suspended above the stage. He's performed his photochoreography with more than 150 orchestras around the nation, as well as with the Singapore Chinese Orchestra.
Warm and energetic, Westwater is hard at work planning the upcoming season. With more than two dozen performances scheduled, it's expected to be his busiest yet. He's eager to talk—about how he started, and where he's headed.
"I am not the first person to put music and images together," Westwater says. "Hollywood has been doing that for a long time." But Westwater believes he originated the art form of taking a piece of classical music and combining photography for the purposes of live performance with symphony orchestras.
"When you start something new in the arts," he says, "it's tough to get launched. Particularly in the classical music field, where there is a tradition of being traditional."
Westwater could have gone to Hollywood, could have been a cameraman and filmmaker. "It just wasn't consistent with my internal makeup," he admits. "I said, 'No, thank you.'"
Instead, he came to Montana, where he served as the National Endowment for the Arts resident artist in Bozeman. His daughter attended Montana State University, which is where she met her husband, Nicholas Bardonnay, also a photographer. After two years of apprenticeship with Westwater, this year Bardonnay officially joined Westwater Arts, making photochoreography something of a family business.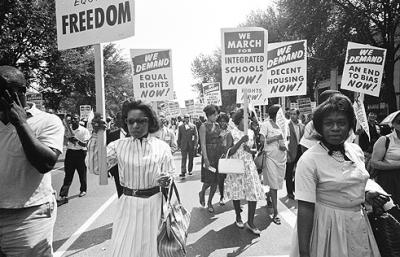 "Nicholas has added a youthfulness and vigor to our approach," Westwater says. "He's very talented."
Bardonnay spent part of his childhood in Helena, where his grandfather currently lives, and he also has family in Libby. He attended MSU and graduated from Evergreen State College. Bardonnay worked at the American Film Institute and then produced fine art photography on the side, exhibiting in Hong Kong, London, and Medellin, Colombia. "Music and photography are passions of mine, and they influence each other very well—it's a natural fit," he explains.
This fall, Bardonnay will perform his first piece of photochoreography back in Montana. "I've already invited my family members from Helena and Libby. I am quite close to my grandfather, and he has never seen what I do, so it will be nice to share this with him."
Gordon Johnson, acclaimed music director and conductor of the Great Falls Symphony, has invited Westwater Arts to participate in a very special performance slated for October 1, titled Patriots, Citizens, and Soldiers. "We are recognizing the sesquicentennial of the Civil War and in the process we will recognize all citizens who have served in the armed forces since that time," he says.
The symphony's performance of American composer Aaron Copland's A Lincoln Portrait will be accompanied by narration from Abraham Lincoln's speeches by Army Lieutenant Colonel Timothy J. Holtan, Commandant, U.S. Army School of Music, and photochoreography that draws from the remarkable and evocative photographs taken during the Civil War and Civil Rights Movement.
Westwater sifted through nearly 10,000 images at the Library of Congress before selecting about 330 to be included in th e piece, which focuses on three main themes: Lincoln, the Civil War, and the ongoing struggle for freedom, justice, and equality.
"We've purposefully chosen to open our season with this concert with James Westwater," Johnson says, "because of the powerful, visceral effect of music, words, and images. The audience will be awe-inspired."
Johnson and Westwater have collaborated before in Montana, with the Bozeman Symphony, the Great Falls Symphony, and the Glacier Symphony in Whitefish. He's also worked with the Billings Symphony several times, under the direction of Uri Barnea.
And for those traditionalists who might be uneasy with the notion of visuals being incorporated into a live orchestral performance, Johnson says, "People like Westwater and I predicate our missions by breaking the rules. That's what makes it fun. We like to shake things up and make them new all over again."
After nearly 40 years spent making images and performing works of photochoreography with all of the major orchestras in the country, what Westwater is most proud of—and what seems to sustain his boundless passion for what he does—is that he has found real meaning in his work. He says he believes the highest form of any human endeavor is elevated when it helps people, brings out the good in them, and inspires them to make life better for others.
He says, "I feel that, in a small way, I am serving my purpose on earth."
For more on Westwater Arts and photochoreography, visit www.westwaterarts.com.
Jessica Solberg is a book editor and freelance writer who still likes to think she can be a professional musician when she grows up.