In the United States, marijuana has enjoyed something like a hero's journey: separation, initiation, and return. Once the drug of choice for hipsters and beatniks, marijuana fell from grace during the "Reefer Madness" days, only to rise to prominence again with the hippies, and to be demonized once more during the Nixon administration and the War on Drugs. 
While the trajectory of marijuana may have stabilized slightly in recent years, it hasn't become much easier to follow. This is especially true for medical marijuana. Beginning in Colorado and California, laws legalizing medical marijuana have since expanded throughout the American West. Today, Utah, Arizona, North Dakota, Washington, Oregon, Nevada, and Montana all have some form of medical marijuana legalization. 
In Montana, though, the establishment and maintenance of medical marijuana laws has been exceptionally complex.
What is Medical Marijuana and who can access it?
Marijuana contains more than 100 different chemicals, including Delta-9-tetrahydrocannabinol (THC) and cannabidiol (CBD)—the latter having become a popular legal, over-the-counter, non-psychoactive treatment for everything from anxiety to insomnia. While medical marijuana is essentially the same product as recreational marijuana, it addresses specific medical issues and may be manufactured to deliver more targeted therapy. 
Today, the following conditions are eligible for medical marijuana treatment:
Glaucoma • Cancer
HIV or AIDS • Epilepsy
Crohn's disease • Neuropathy
Multiple sclerosis • Chronic pain
Insomnia • Post-traumatic stress disorder (PTSD)
Chronic nausea or vomiting, as well as some eating disorders
And more
The History of Medical Marijuana in Montana
In Montana, state voters first passed medical marijuana legislation in 2004. From that point until about 2009, though, growth in the patient population was minimal, and the restrictive laws only saw minimal change. 
By the end of 2009, the dynamic of medical weed had shifted. Federal policies were slackening, and operating businesses began to realize the lack of legal regulations and protections. By 2011, state voters agreed that it was time to shift the Big Sky State's approach to medical marijuana. 
The result was SB 423. Controversial from the start, SB 423 limited dispensaries to only serving three patients at a given time. In the eyes of marijuana rights activists, the bill made it impossible for patients to access needed medical marijuana services, even with valid medical cards. 
In many ways, they were right. As a result of the bill, 93% of the state's total 12,400 medical marijuana patients lost access to their medical marijuana provider. The bill was challenged repeatedly in state court. After a five-year battle, the Montana Supreme Court ultimately ruled in favor of SB 423.
State voters still weren't happy, though. During the general election in November of 2016, 57% of voters pivoted to support I-182, a new medical marijuana law meant to remove harmful provisions and establish basic regulatory structures for medical marijuana providers and businesses. In the wake of I-182's passage, about 30,000 patients throughout Montana registered as new medical cannabis users.
Don't get too comfortable, though — Montana's medical cannabis laws are far from settled. The next 18 months promise more sweeping changes to our state's already chaotic cannabis regulations.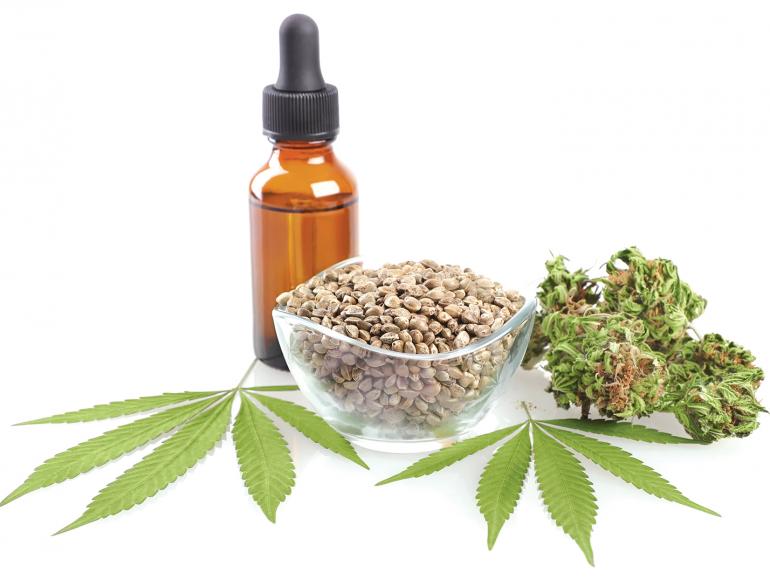 The End of "Tethering" Comes in 2020
Throughout Montana's medical marijuana history, medical marijuana patients in Montana have been "tethered" to a single dispensary. For example, a patient living in Bozeman but traveling to Kalispell could not refresh their supply in the Flathead Valley if their designated provider was Bozeman. 
Restrictive by nature, the practice of "tethering" has forced people to turn to the black market for their marijuana needs, perpetuating the illegal marijuana market and causing frustration for card-carrying patients. 
Fortunately, that changed this year. In May of 2019, the Montana state legislature passed a law that allows medical marijuana patients to do business with any dispensary in the state. Under the new system, Montana will have a network of providers established in an easy-to-navigate system. People who are traveling or want to work with a different provider will have the freedom to consult the list and select the best option for them.
This serves a few important purposes. In addition to making it easier for patients to access medical marijuana services, it also allows providers to focus more specifically on the things they excel at. In other words, one provider can specialize in developing edibles, while another can sell high-potency flowers. When patients are relieved from the burden of relying on just a single provider for all their medical needs, everyone wins. 
With the passage of the new law, Montana citizens will now be able to purchase up to five ounces of cannabis each month, and the tax on cannabis purchases will increase from 2% to 4%.
In addition to the end of tethering, voters are likely to consider one or two statewide initiatives that look at adult-use legalization in November of 2020. Despite all the changes surrounding medical marijuana legalization, the long-standing restrictions on advertising remain the same. Providers are still prohibited from advertising their services in any medium, including digital platforms.
The Funds to Support Enforcement
As cannabis laws continue to transition, Montana must generate the funds to enforce them. Historically, this has been a sticking point for our state. In addition to struggling to raise enforcement funds, Montana has found it difficult to uphold its medical marijuana laws. Massive state medical providers, for example, have spent years out of compliance with state rules and suffered few consequences as a result.
As Montana moves into a new medical marijuana structure, state laws will shift to support more inspectors on the ground and more financial support for compliance. Senate Bill 265 is one excellent example. This bill raises taxes (from 2% to 4%) on marijuana sold in the Big Sky State, effective as of October 1, 2019. 
The additional revenue generated from this change will fund enforcement efforts as well as education surrounding alternative pain management, targeted primarily at people seeking opioid recovery treatment. 
Will Montana go Recreational?
In addition to changing medical marijuana legislation, Montana is also facing questions about whether the state should legalize recreational marijuana in the future. 
So, will they or won't they? It depends on who you ask.
Currently, state election officials are considering a recreational marijuana initiative for inclusion on the 2020 ballot. Submitted on June 28 by an organization called MontanaCan, the Marijuana Regulation Act, or Ballot Issue No. 5, seeks to legalize recreational marijuana use and provide a roadmap for the state's duties in facilitating the industry. The bill would also establish tax revenue policies. 
At the time of this writing, the initiative is still working to gather the 25,000 signatures needed to obtain consideration by voters, although polling suggests most Montanans support the legalization of recreational marijuana. According to one University of Montana study, 50.5% of 293 responses supported legalization, while only 37.4 opposed it.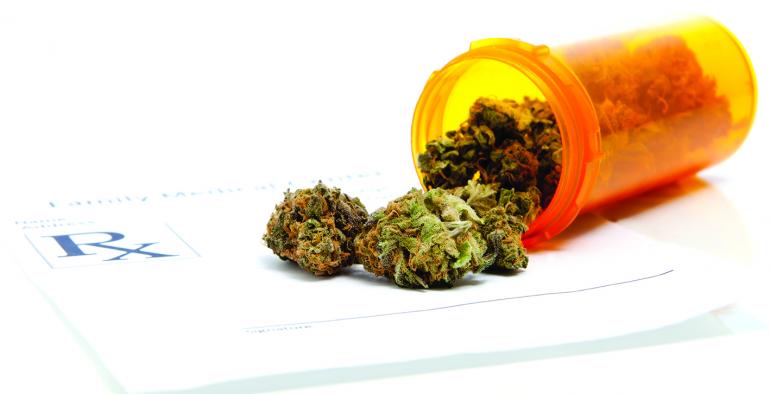 The Future of Medical Marijuana in Montana
Ask most of the medical providers in Montana, and they'll tell you that they look forward to the state's changing regulations. While the laws are far from settled and still present their share of drawbacks, many medical marijuana providers believe the state is moving in the direction of extending better service for patients and expanding care. 
For citizens tracking the progress of medical marijuana in the Big Sky State, only one thing is sure: change is the only constant.
---
Montana CBD Providers
406 CBD
Remedy Montana
2825 Stockyard Road
Suite A-9, Missoula
(406) 541-8253