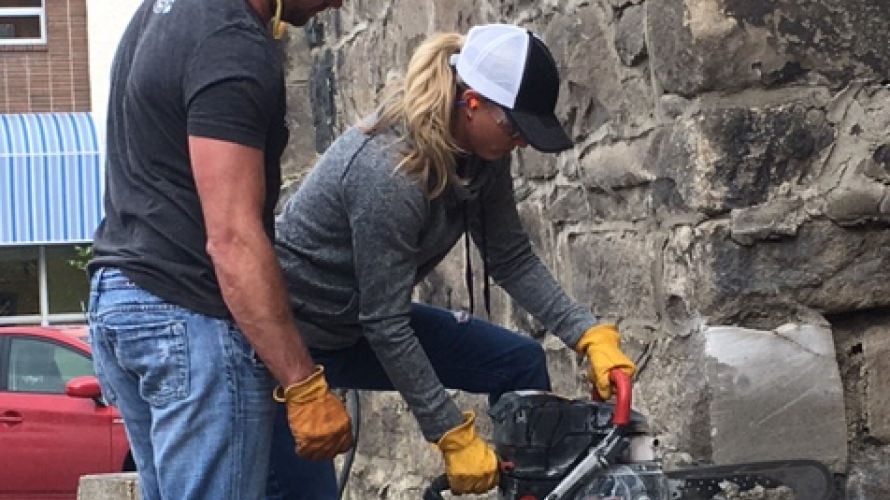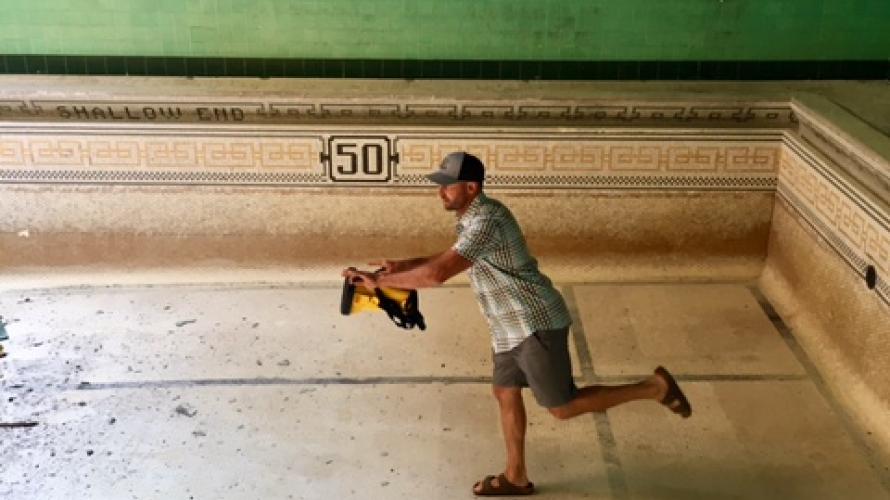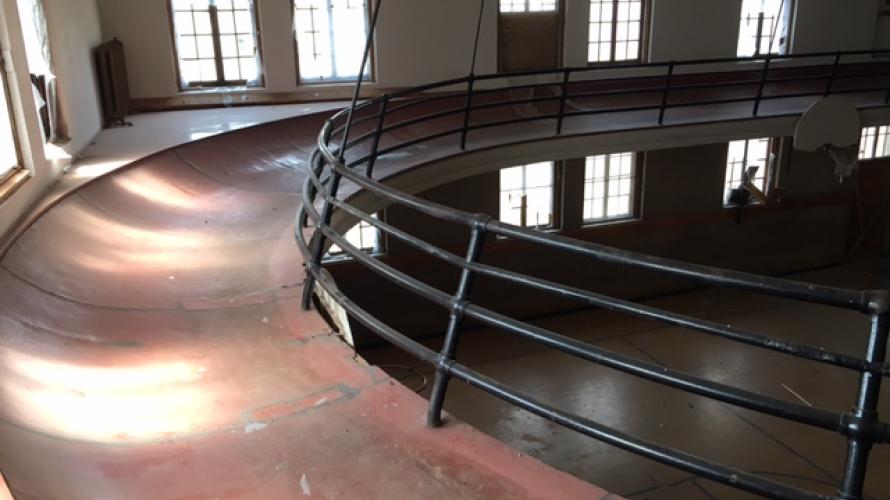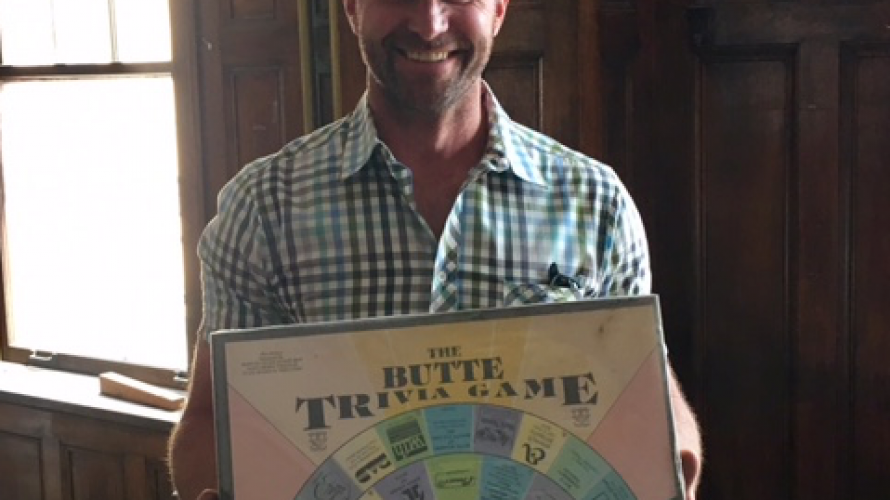 Long celebrated as a company town and a union town, Butte sits atop "the richest hill on earth."
 
To assemble an empire, a man needed ore, and Butte was where to get it.
 
The city was an unqualified money plant in the 1890's. Smelters and ore-roasting ovens coughed up clouds of sulfur and arsenic, while besmirched immigrants broadened hundreds of miles of tunnels into ore veins. Its people never quarreled much about underground shafts, which by 1900 produced nearly half the United States copper supply.
 
During World War I, Butte was by far Montana's largest city, with at least 90,000 people, a focal point agleam of lights, clatter, and goings-on. East Broadway was the main branch of Finntown, one of half a dozen ethnic neighborhoods, encapsulated in its diverse architecture: American Craftsman, Victorian, Italianate, Gambrel.

Since copper declined in the 1980s, Butte has battled to find an economic grip and a repurposed identity. Its population has shrunk to approximately 33,000 today. As people have moved to the flats, off the hill, what has been left behind in this grand city for the most part isn't very grand. Barrenness where gorgeous spaces once reigned; weeded and silent lots; empty storefronts; giant unoccupied edifices; needy residential houses with great histories. While there are many revitalization strategies afoot, perhaps none plan to perk up Butte's deprived architectural treasures more transparently – or enjoyably – than the podium of Montana builders Amy and Ty Free.   
 
"It seems as if every single home in Butte has a real personality and they have character, and you just can't not like any of these old homes," said Ty Free, one half of the husband-wife duo featured on HGTV's new television pilot "Buttetification."
 
"It's not like re-inventing the wheel when you are doing renovation work in Butte," added Ty.  "That's because there are so many of these buildings here that have the capability of rehabilitation. There aren't that many places in America where you see so many buildings like there are here in Butte. There are so spaces which are either going to crumble into nothing, or they are going to have to be maintained."
 
Amy and Ty believe in redemptive architecture, a philosophy that isn't about gentrification, or replacing ordinary people with well-to-do ones, but intends to revitalize a forsaken neighborhood without displacing residents or changing its essential character. This transformation is about creating concrete ways for existing residents to feel that tradition and culture can still thrive where they live.
 
"Butte has seen a lot of hard times, and our goal is to have a connection to that real experience," said Amy Free. "We hope to renovate and restore Butte's buildings by respecting Butte's old heritage and its old buildings, and really help out this community."
 
Ty Free grew up entrenched in the small town ethos of rural Wyoming. "One of the first shows I ever loved watching was "This Old House," said Ty, whose father owned a building supply company and who worked 15 years for a builder in Jackson, Wyoming. "I fell in love with the art of renovation."
 
Amy Free was raised in Colstrip, Montana, daughter of a coal miner.
 
"I'm familiar with the migratory nature of miners," said Amy. "In the 1980s when Butte mines weren't doing so well, many people and families from Butte migrated to Colstrip. A lot of these same people eventually moved back to Butte, and Colstrip has that back and forth, and that connection, with Butte. Plus, Butte has that small town feel that some people think that Bozeman and other cities in the state don't."
 
Amy and Ty, parents of two children, share a strong commitment to savvy ideas and carrying out their own self-propelled aesthetic visions.  
 
"One of our differences is that Amy falls in love with things like windows, or roof lines, or the look of a deck," said Ty. "With me, I'm looking at the quality of the siding, or the cracks in the foundation, and the overall integrity of the building. She takes finite, artsy strokes, and I take broader strokes. We've both got a love of architecture and a love of history."
 
"On my end," added Ty, "I've worked on a lot of commercial places in New York City, and Butte has such a very close resemblance to the history and the architecture and the design there. It has as much history as the big cities do. I think it is one-of-a-kind, like Chicago, with plenty of signifying beauty marks and full of flavor. And it's a heartfelt community that comes across as having tough, strong people, but they are the nicest, most caring, giving, honest people I've come across."
 
For many years the Frees had privately discussed the idea of working in Butte. But the Bozeman residents have been up to their necks in plaster, siding, salvaged marble, and ambition. Television network HGTV contacted the couple last year proposing a Butte-related renovation program with them as its hosts. The show's parent company, Dorsey Pictures, was familiar with Amy's work in another HGTV show called "Living Big Sky."  
 
In the nationally premiered pilot episode airing last month, Amy and Ty enhanced an 1897 Butte Victorian, owned by Kathleen and Erik Nelson, desperately in need of modernization.
 
"I think at the start that Erik was skeptical and he didn't know what to think of the whole thing," said Ty. "The whole thing happened extremely quickly – not your usual courting time on projects. But now Erik and I have a bond and we've been through a lot, it's like a marriage. We are all about preservation. We don't want to re-write history, but we want to get these buildings to work better for the present."
 
In the 1990s, Butte encouraged mining-related tourism, opening a roadside gift shop and charging visitors to observe the Berkeley Pit's toxic copper waters. Since the early 2000s, Butte has tried to re-brand its image based upon its family-friendly summer music festivals and other more earsplitting proceedings such as Evel Knievel Days. A small number of tech companies have bedded down, and select engineers have infused life back into Uptown. There is an emerging filmmaking presence in the Covellite International Film Festival. Yet measured up to Billings, Bozeman, and Missoula, the financial core still looks anodyne: Uptown's poverty percentage hovers at almost 30 percent.
 
Now Butte courts other positive, clean industries, including television programs such as "Buttetification," which can only accrue wider interest in all things Butte.    
 
To make great things happen requires faith and intentionality, and perhaps even a little bit of good kismet (a decision regarding the program's future is expected in late-July). Yes, there is still optimism in Butte; even amid the challenges of blight, there is optimism.
 
"Ty and Amy have truly brought and highlighted Butte to the rest of the world," said Stephanie Sorini, executive director of the Butte Chamber of Commerce. "This is a beautiful old mining company town, with historic homes and good, kind, humble, hardworking people. The people of Butte have let Ty and Amy into their community, and building that trust and connection really means a lot to us."
 
Amy and Ty said that they are likewise hopeful that they will once more be in front of the cameras, passionately lending a hand to Butte's abundant structures, aiding in the recapturing of their faded agleam.
 
"We are off-the-beaten path type of people," said Ty. "Visiting, seeing, and restoring buildings in Butte, it is like Disneyland for us."
 
The "Buttetification" pilot re-airs July 8, at noon, on HGTV.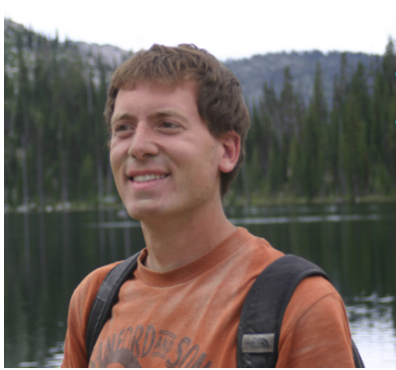 Brian D'Ambrosio is a writer/editor living in Missoula, Montana. D'Ambrosio is the author of more than 300 articles and five books related to Montana history, people, and travel.