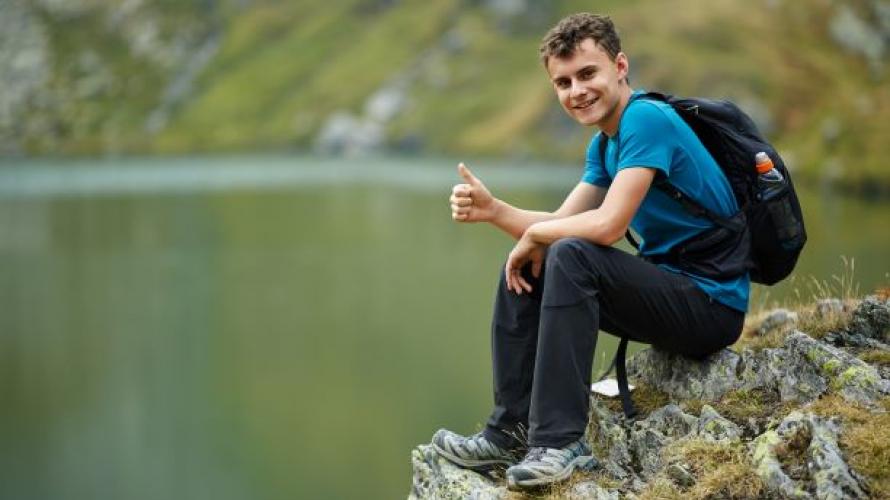 How to Exercise During a Pandemic
There's one thing we can all agree on: coronavirus is horrible! Some people and some parts of the world are seriously affected, but even if you live somewhere relatively safe, you can still feel the effects of this pandemic. In most parts of the world, all unessential spots are closed, which most definitely includes gyms. So how can you stay active outside the gym and keep your fitness and your sanity? 
Take a walk outside
If the laws of your state or country allow, you can take a nice brisk walk outside as long as you're staying safe and responsible. It's a miracle what a 60-minute walk can do for your mental and physical health. Find a spot that's not busy with too many people, keep your distance from other walkers and runners and wear all necessary protective gear. If you're smart, you can enjoy all the benefits of a walk and fresh air without risking your health. Spending time outside can also ensure you get your daily dose of vitamin D which can affect your mental health, weight and immune system. 
Have a brisk jog on your treadmill
If you happen to have a treadmill, your workout is practically settled. Running is a great cardio activity that will allow you to burn those extra snacks you're probably having in quarantine and stay fit and active. You can alternate longer relaxing jogs with fun HIIT running sessions to keep things spicy. Just make sure to get good running shoes to protect your joints and feet. Finish every run with a nice foot pampering session with quality foot care products that will ensure your feet recover well and stay soft and fungus-free. This is a great reward for going through with your runs! 
Find a good online program
If you don't have any equipment, you can still sweat things out in quarantine. Simply find some body-weight online programs, joint the fun and start working out. These programs require nothing but your own weight, so you don't have to worry about investing in expensive gear you might not even use after all this is over.
Repurpose household objects
If you really miss the gym and all the heavy equipment hiding there, don't despair. You probably have various objects at home that can be repurposed and turned into practical weights. For instance, don't throw away your milk jugs, but fill them with water and use them as dumbbells. Or grab your backpack, fill it with books and use it as extra weight while you do lunges or step-ups. And that huge bag of dog food can serve as a perfect weight for squats. Use your imagination and you'll have a fully-equipped home gym without investing a dollar! 
Try yoga
This pandemic is undoubtedly stressful, so besides working on your fitness, you can also start taking good care of your mental health. Luckily, you can kill two birds with one stone if you finally give in and try yoga. A good beginner program will teach you how to relax your brain while keeping your body snatched and fit. There are also various programs to choose from depending on whether you want to concentrate more on your mental or physical health. 
Use the stairs
If you have a house with stairs, use them as your workout companion. Climbing stairs is a great cardio activity that will really make that fat burn! Plus, it helps target and shape those problem areas like thighs, booty, and stomach. Depending on your fitness level, you can introduce different variations like running or jumping up the stairs or taking two or three stairs at a time. As you build your fitness, you can even grab a potato sack or dumbbells for some extra weight. 
Since you finally have enough time to dedicate to your fitness, choose one or two activities from this list and create a good daily exercise plan. While everyone else gets out of this pandemic with a few extra pounds and atrophied muscles, you'll look and feel your best!