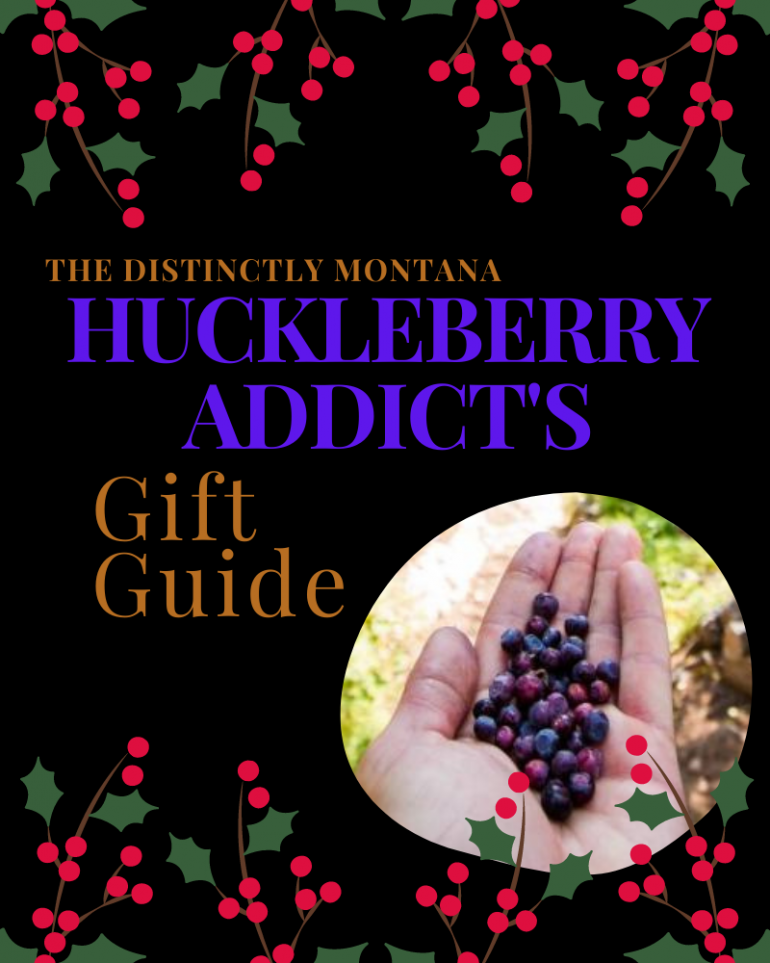 We would pit huckleberries against every other substance known to man for sheer addictiveness, and we include crack and heroin in that. You can see how bears get as big as they do eating the darn things. So what could make a better Montana gift than something highlighting our state's official unofficial fruit? 
---
Montana Organic Huckleberry & Flathead Cherry Jam Two-Pack
The MONTANA ORGANIC HUCKLEBERRY & FLATHEAD CHERRY JAM is a perfect choice, the combination of both of Montana's most iconic fruit in a pair of delicious, all-natural jams. Wild organic huckleberries and real Flathead cherries are combined with fair trade real cane sugar and lemon juice, making these as pure and straightforward as the Treasure State herself. Buy these for someone and bring considerable Montana joy to their breakfast or snack.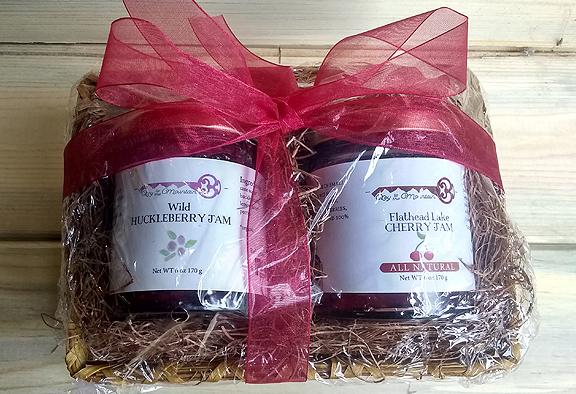 ---
Made in Montana Salsa Set 
BLAINE MOUNTAIN SALSAS make the best salsa in Montana anyway, lovingly hand-crafted using juicy tomatoes and cilantro picked at the apex of ripeness. But their huckleberry peach habanero salsa really has to be tasted to be believed. Refreshing and fruity, but with a habanero's healthy kick, it's huckleberry with bite.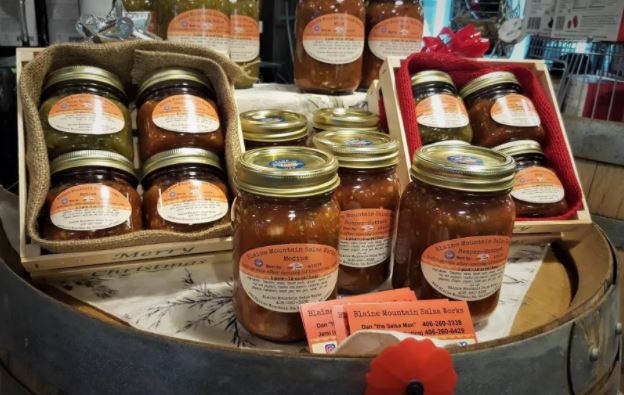 ---
Huckleberry Surprise Gift Basket
But you may be shouting, "that sounds great, but I need more huckleberry, don't you get it?" Well yeah, we do. Then you need the HUCKLEBERRY SURPRISE GIFT BASKET from Alpine Valley Kitchen, masters of the huckleberry in all its myriad forms. Each basket includes a 7 oz. jar of huckleberry jam, a 16 oz. bottle of huckleberry syrup, and a 3.6 oz bag of huckleberry cheesecake chocolates featuring a rich and creamy huckleberry filling enrobed in tasty milk chocolate.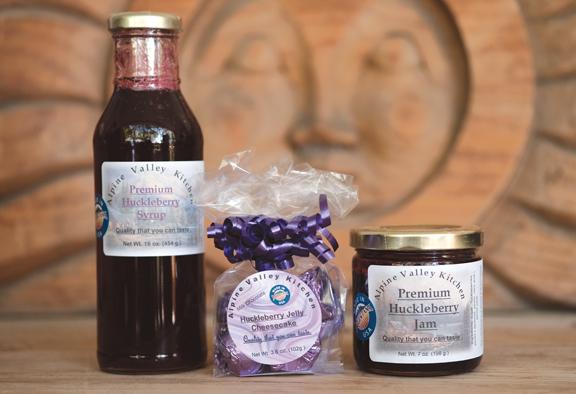 ---
Huckleberry Drink Mixer with Huckleberry Cordials Gift Set
"Ok, ok, but what about something to add to booze?" Well, we've got that too. The HUCKLEBERRY DRINK MIXER WITH HUCKLEBERRY CORDIALS GIFT SET includes two 16 oz bottles of huckleberry mixer that would bring a sweet taste of Montana to whiskey, vodka, gin, even beer. Or for you teetotallers and children, God bless you; the mixer is also great with iced tea or lemonade. And included is a box of 12 huckleberry cordials so good you'll be tempted to keep those and just give the mixers as the gift.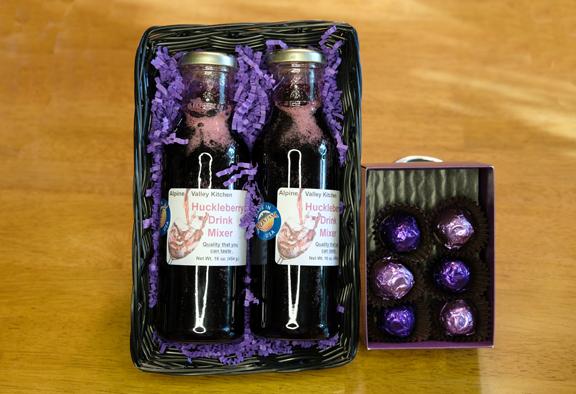 ---
Huckleberry Hardwood Cutting Board in Walnut or Cherry
Now at this point you're so full of huckleberries that you're fit to burst and you might be ready for a good long hibernation. There's no way you could possibly have huckleberry anymore. But that's what you think because our last huckleberry related product is the HUCKLEBERRY HARDWOOD CUTTING BOARD IN WALNUT OR CHERRY. Engraved with the image of huckleberry on your choice of either beautiful hardwoods, both hand-finished with mineral oil, the cutting boards are the ultimate huckleberry themed gift for the huckleberry fan in your life.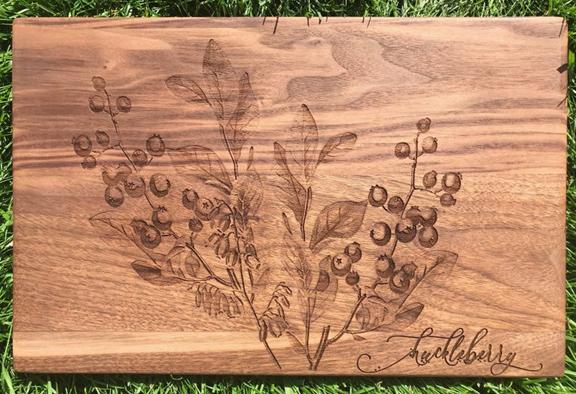 ---
And what if your friend or loved one doesn't like huckleberry? Then stop being their friend or loving them. Some things are more important than family! Like sweet, sweet huckleberries! Now if you'll huckleberry us, we'll huckleberry back to our huckleberries. Huckleberry!