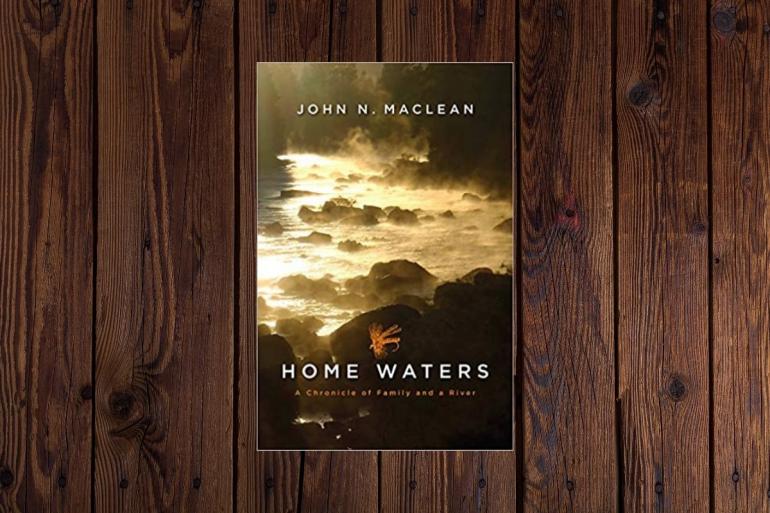 Home Waters
by John Norman Maclean
with wood engravings by Wesley W. Bates
Published by Custom House
Home Waters is many things—a son's exegesis of his father's work, a memoir of a childhood spent fishing in Montana, an investigation into the death of a family member who is also the subject of a beloved novel, and, above all, a companion piece to Norman Maclean's A River Runs Through It. It's a lot for such a slim volume to take on, and yet it capably accomplishes all it sets out to do.  
Anyone who has enjoyed A River Runs Through It, the memoir-cum-novel that has enchanted readers for nearly half a century, will find much to love here. Many of us have experienced Norman Maclean as a sure-handed writer, but to consider him as a teacher or a father has previously been the dominion of a blessed few. Gorgeous anecdotes abound. A story near the end of the book is particularly affecting, as three generations of Maclean men go on one last fishing trip together.  
John Norman Maclean, a distinguished writer in his own right, author of Fire on the Mountain and River of Fire: The Rattlesnake Fire and the Mission Boys, is now a bit older than his father was when he wrote A River Runs Through It. John brings all the wisdom and experience of his years to this book, and it is certain that Norman would have been very proud.  
Beautiful, lyrical, and absorbing, Mr. Maclean's Home Waters is a more than welcome addition to the literature of fishing, and, surely, to the literature of Montana.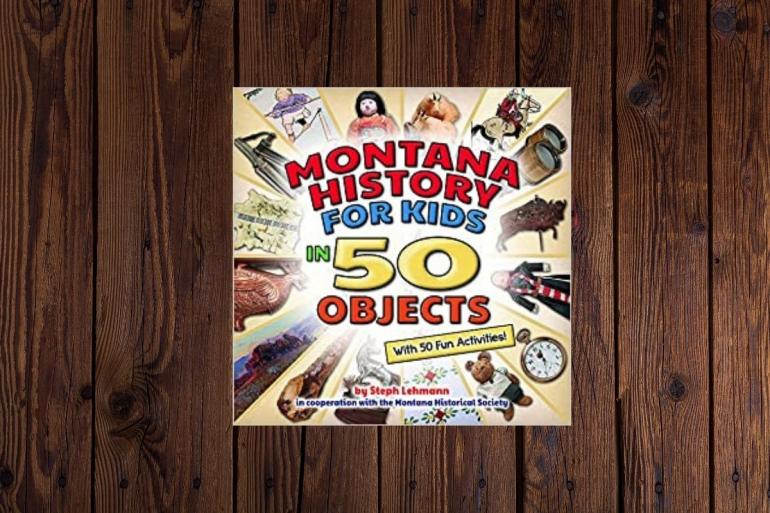 Montana History For Kids In 50 Objects With 50 Fun Activities!
by Steph Lehmann in cooperation with the Montana Historical Society
Published by Farcountry Press
Those looking for a bright, fun, and engaging way to interest their kids in the rich history of Montana have a new reason to rejoice: this colorful new book is a delight.  
It is intended for children and indeed jam-packed with the titular fun activities—kids will love making a baking soda "bomb," a "stained-glass" heart, or even their own weather-vane. But if you're like us, adults may find that you've learned something as well. We had to admit that some of the 50 objects, like the combination harmonic and music box the Rolmonica, called "small in size…yet mighty in its finger-tickling, toe-tingling tune power," were new to us.  
And did we try a few of the fun activities? We'll never tell. But we will unreservedly recommend this book for Montanan families.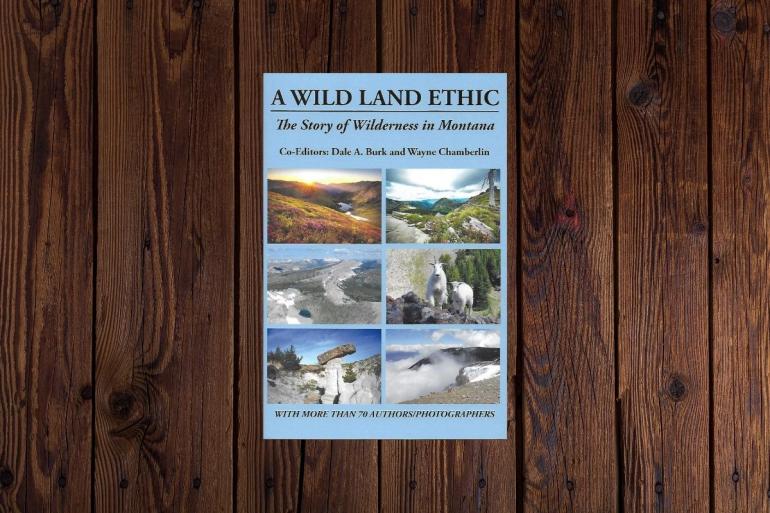 A Wild Land Ethic: The Story of Wilderness in Montana
Co-edited by Dale A. Burke and Wayne Chamberlin
Published by Stoneydale Press Publishing Co.
With A Wild Land Ethic, the editors and contributors have assembled an essential collection of writings on modern conservation in Montana. The more than 40 writers and 32 photographers whose words and pictures appear on these pages all donated their work—and that passion for Montana's wild spaces is infectious. You can't help but be moved while reading any of the essays or seeing the gorgeous photography illustrating them. 
Most Montanans agree that the state's beautiful wide open wildlands, from the mountains to the prairie to the arid deserts, are the most significant part of what makes Montana the closest thing to heaven on Earth. That they must be preserved for our children and our children's children is paramount.
The pieces in this book are as entertaining and informative as they are often beautiful. As Dale Burke, renowned Montana journalist, writes of these essays in his foreword, "there is a humble urgency in what each of them has to say."