Hidden beneath the unassuming hills just off the Jefferson River southeast of Cardwell on Montana Highway 2, lies one of Montana's true treasures.  Many people drive right past it on their way to Yellowstone.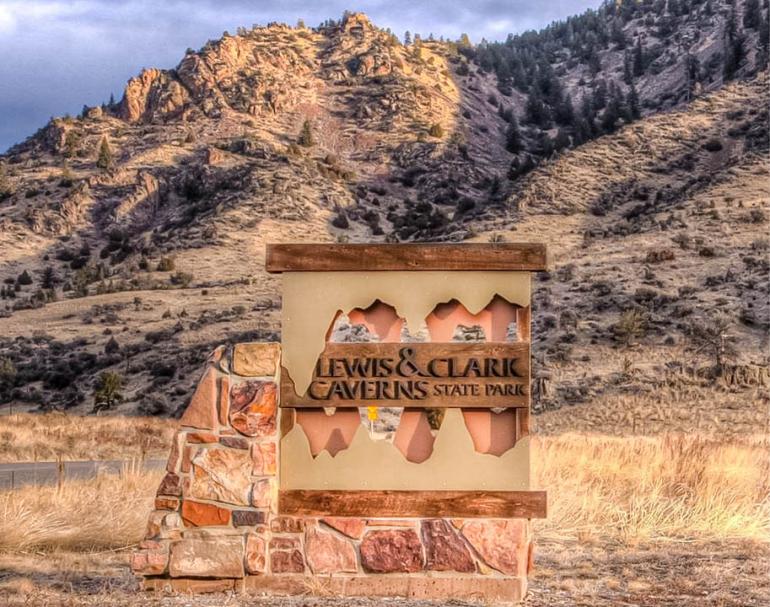 Too bad! 
These spectacular caves are lined with impressive, stunning stalactites, stalagmites,
columns, and helictites and are well worth a stopover to visit.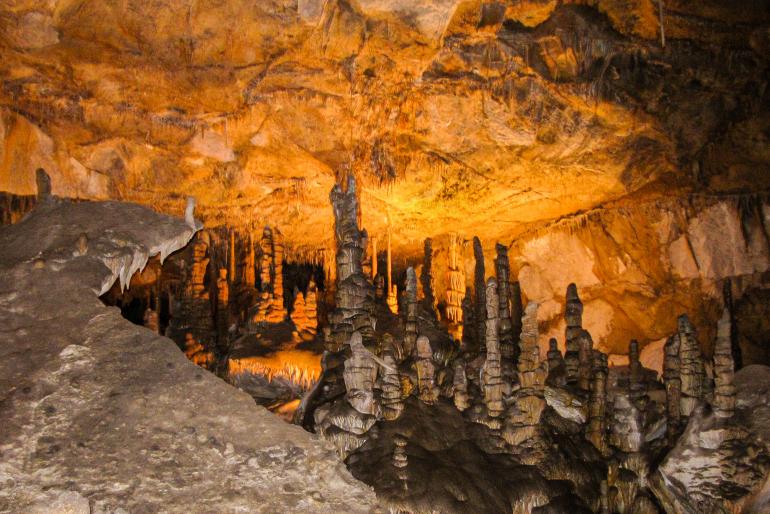 Lewis & Clark Caverns State Park features one of the largest known limestone caverns in the Northwest.  Theodore Roosevelt made them a National Monument in 1908 and named the caverns after Lewis & Clark, who passed nearby on the river below.  Thirty years later (1938), the Caverns were transferred to state ownership and declared Montana's first state park.  The park was listed on the National Register of Historic places in 2018.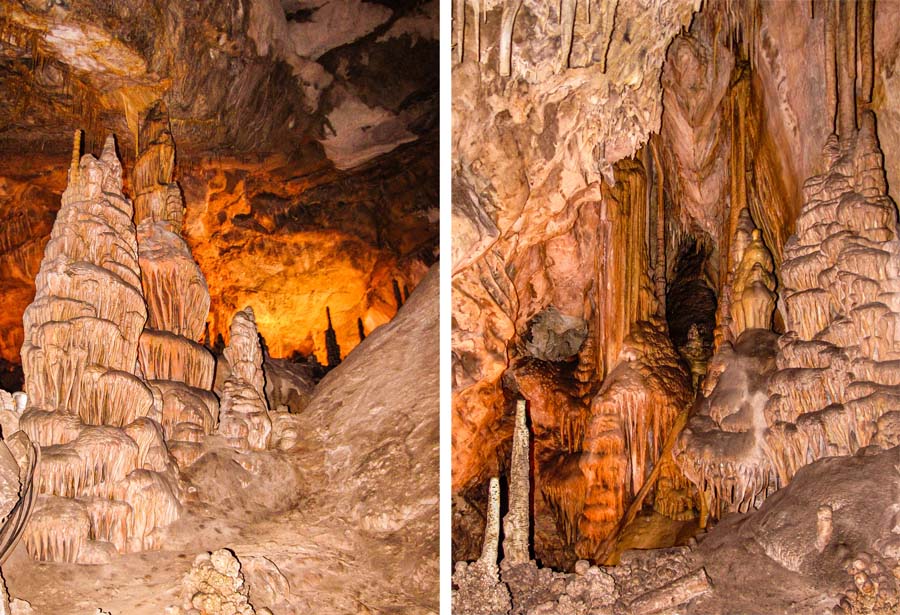 Access to the caverns is by guided tours only and there are three tour options. The Classic Cave Tour is 2 miles in distance, and last about two hours. The shorter Paradise Tour is one mile and about an hour long, and is wheelchair accessible. The Wild Cave Tours are offered on Sundays and Tuesdays from mid-June to mid-August, and are three hours with much strenuous crawling.  Although the park is open year round, tours are only offered May through September.  This year, the Visitor's Center is still temporarily closed. However, limited Paradise Tours are set to begin May 22. Hopefully, more tours will be available in the near future as things open up.  Check their web site for up-to-date information:  http://stateparks.mt.gov/lewis-and-clark-caverns/
The caves are naturally air conditioned and refreshing in the heat of summer.  The 2 mile Classic Cave Tour is well lit and with hand rails where needed.  Lights are strategically placed to highlight the wonderful textures of these subterranean features. 
The rangers are great guides and well versed in the geology and history of the Caverns.  They set a pace comfortable for all and there are plenty of opportunities for photographing these intriguing formations.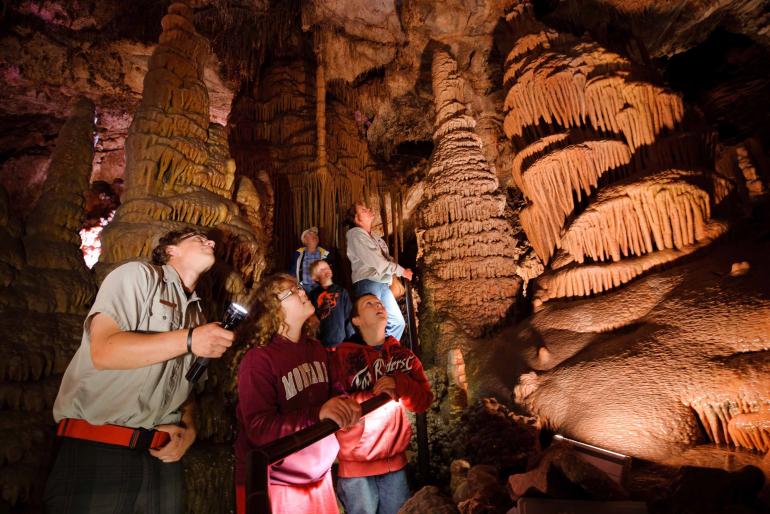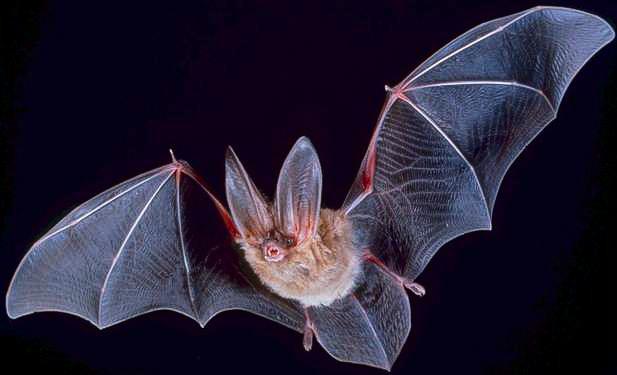 Lewis & Clark Caverns State Park also features camping that includes cabin rentals, trails to hike or bike, a state-of-the-art visitor center, interpretive displays, a gift shop, food and beverage concessions, amphitheater, and interpretive events presented during the summer months.
If you haven't been there yet, these caverns need to be on your Montana Bucket List!