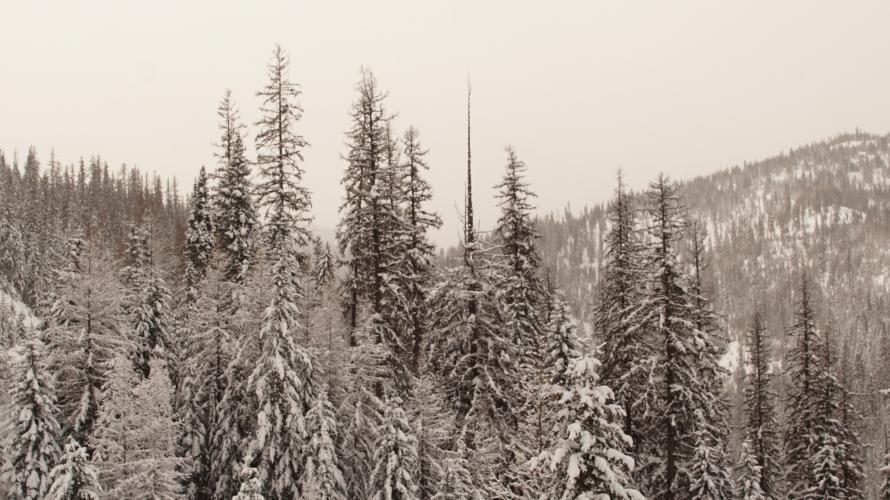 Over the years, I've had the privilege of snowmobiling in some of the most beautiful parts of Montana. Places like Seeley Lake and West Yellowstone are transformed into true winter wonderlands by the snowfall they receive. Even if you've visited those places in summer, they are made wholly new by the frosty white blankets Mother Nature lays down each winter. The beauty of it all leaves you rubbing your eyes because you can't believe it's real and right in front of you. I've also been up to my armpits in some of the most epic powder you can imagine in places like Cooke City. With over 4,000 miles of riding trails (many of which are groomed), Montana truly is one of the best destinations anywhere for sledding. 


But if you asked me where my favorite place to go riding is, I will always say the same thing—Lincoln, MT. 
Why Lincoln you ask? Well, besides the fact that the area—bordered by the magnificent Bob Marshall and Scapegoat Wilderness—is stunningly gorgeous, it also delivers the best overall riding experience of anywhere I've been. The reason behind that is simple. The Ponderosa Snow Warriors Club.


The Ponderosa Snow Warriors (PSW) is Lincoln's local snowmobile club. Not only does this club offer a snow conditions hot line and trail maps but they also work tirelessly to keep over 250 miles of riding trails in the area groomed. The PSW hosts a number of events throughout the season including fun runs, poker rides, pancake breakfasts and avalanche preparedness classes. But my favorite part of the organization is the warming hut located off of Sucker Creek Road (which is open to everyone). 


A few weeks ago, my husband and I ventured over Flesher Pass with our sleds in tow for a day of riding in Lincoln. The day was the kind that all snowmobilers dream of. There wasn't a cloud overhead and the sun shone brightly across the azure blue sky. With temperatures hovering around 15-20 degrees and only the gentlest of breezes blowing, it was the kind of day you spend smiling from start to finish.


After unloading the sleds and suiting up we took off up Copper Creek Rd…..eventually turning onto Sucker Creek Road. Not far up Sucker Creek we dropped down off the road onto a trail that led us to an open meadow area completely untouched by tracks. It was heavenly. We spent an hour or so carving serpentine lines into the snow. Our rumbling stomachs were the only thing that finally halted us.


Having neglected to pack any lunch that day, we knew that our only salvation would be found in some snacks from the Snow Warriors clubhouse. So off we went flying down Sucker Creek Road towards the clubhouse.  


Upon opening the clubhouse door you are hugged by the warm air wafting from the wood stove in the center of the room. Just inside the door, there's a clip board on the counter with a sign-in sheet for riders. As we scrawled down our names, we were greeted by one of the Snow Warriors members who was operating the clubhouse for the day. His name was Forrest. And he looked absolutely ecstatic at seeing some new faces. Other than his wife and a couple of kids there was no one else in the clubhouse at the time.


True to form, there were complimentary cookies as well as hot chocolate and coffee out for us to warm up with. We grabbed a cup and a handful of cookies and took a seat at one of the many picnic tables lining the room. 


"You guys want a hot dog or something hot to eat?" Forrest asked.

"Absolutely." I said. I'm starving!"

"Sure, I'll take one as well," my husband chimed in.

Forrest's eyes lit up at hearing that news.

"Those will be my first two hot dogs of the day," he said. 

Apparently the warm weather was keeping everyone busy outside. But I was plenty content to take a break and chow down on a hot dog, bag of Doritos and a can of Pepsi. It was a simple lunch but it tasted fabulous. And besides, we'd just made Forrest's day a total success with our small order of two hot dogs. 


We chatted with Forrest for quite a while…about everything from the snow conditions across the state to the skijoring completion happening in Lincoln in a few weeks. Since we admitted to not being Snow Warriors members yet, Forrest also handed us a membership form to fill out later if we wanted.


After glancing at the clock to see that it was pushing 4 pm, we finally decided it was time to make our way back to the trailer and call it a day. We thanked Forrest for the meal and hospitality, slipped our helmets on and headed back outside.


As we sped back along Sucker Creek Road towards the parking lot where our trailer was parked, I couldn't help but feel incredibly grateful for the wonderful day we'd shared in Lincoln. The weather was perfect, the snow was deep and glistened like a billion grains of sugar, and the groomed trails quickly led us to some delightful play areas. I was especially grateful, however, to the Ponderosa Snow Warriors and their commitment to keeping the trails smooth and marked and offering a warm oasis for us to make a pit-stop and refuel on snacks.


Whether you're a veteran rider or just looking for somewhere to enjoy a snowmobile outing with the family, Lincoln offers something for everyone. If nothing else, you can stay and chat in the Snow Warrior's clubhouse—playing cards and sipping coffee while you keep the hosts company.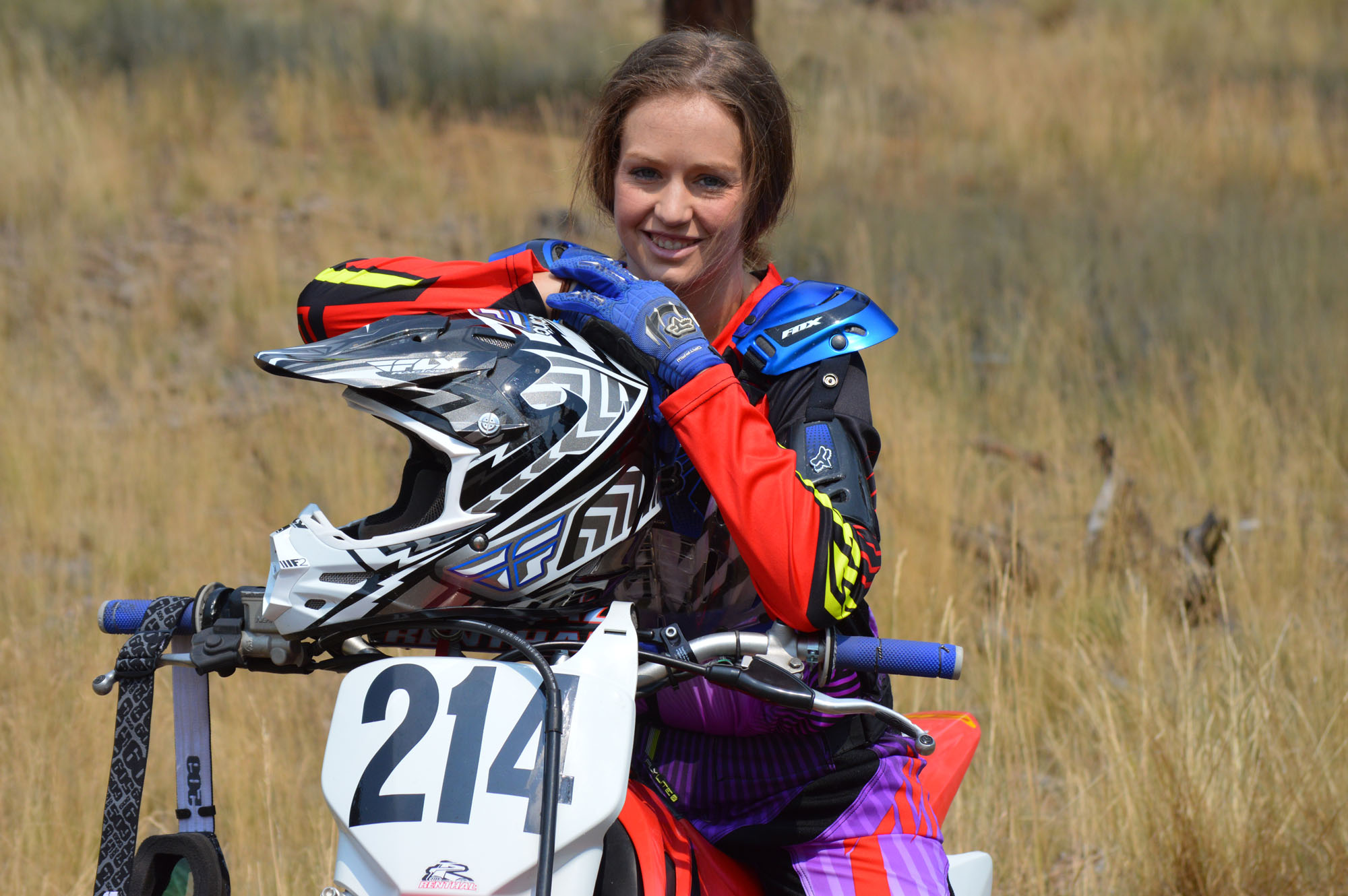 Lacey Middlestead is a Montana native and freelance writer currently living in Helena, Mont. She loves meeting new people and helping share their stories. When she's not busy writing articles for newspapers like the Independent Record and Helena Vigilante, she can usually be found indulging in her second greatest passion–playing in the Montana wilderness. She loves skiing and snowmobiling in the winter and four wheeling, hiking, boating, and riding dirt bikes in the summer.
Cover Photo by Etchart Creative