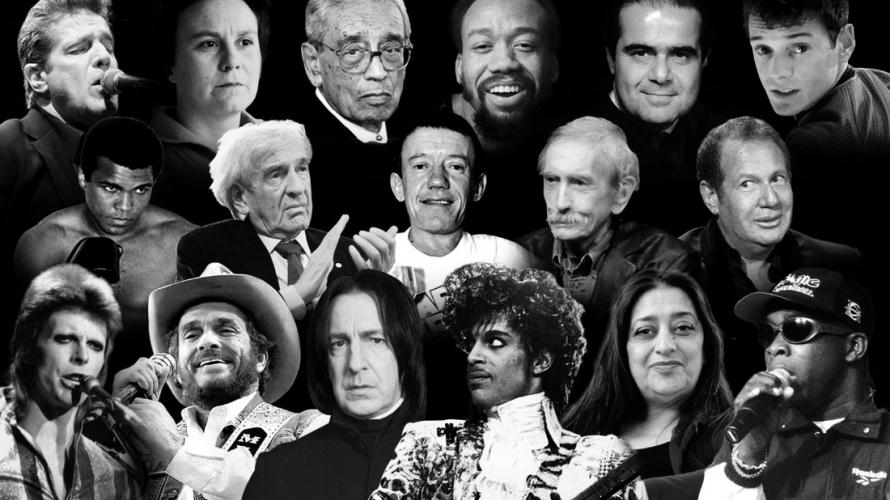 As we prepare to usher in another year, many of us are still mourning the loss of dozens of legendary icons whose talent, accomplishments, and leadership have etched their lives into the history books for all time. The world lost superstar musicians, stars of the stage and screen, courageous astronauts, some of the greatest athletes of all time, noteworthy writers, and larger-than life political figures. From David Bowie, Prince, Leonard Cohen, Alan Rickman, Gene Wilder, Muhammad Ali, Gordie Howe, Arnold Palmer, John Glenn, Janet Reno, Harper Lee, Elie Wiesel, Nancy Reagan, Fidel Castro, and Mother Mary Angelica, the list is shocking and profound all at the same time.
 
Needless to say, the year 2016 is leaving a great deal of talent in its wake. Some of these individuals lived long, full lives while others had theirs clipped disturbingly short. The more recent deaths of Carrie Fisher and her mother, Debbie Reynolds, seemed to be the last straw for many people with 2016. People became so overcome with anxiety at the thought of losing anyone else this year that a GoFundMe page was set up to protect the notorious Betty White.
 
People are so busy mourning and trying to preserve pieces of the current year that they haven't even stopped to think about how the losses of 2016 are actually invaluable gifts we can carry with us for the next 365 days. One thing all of these icons had in common-- from those who lived well into their 80s to those who slipped away prematurely—is that their lives were full and vibrant from start to finish. They all followed their passions, gave 110% and didn't waste one single minute of the life they were given.
 
Recently, I had the privilege to travel to Memphis with my family to visit Elvis Presley's home at Graceland. Elvis is another perfect example of a world-renowned icon who was taken from us far too soon. But in his 42 short years, he accomplished more than most us could do if we were given 200 years. While looking at a wall full of records and awards he achieved, I noticed one framed print on the wall bearing the words "Before anyone did anything, Elvis did everything." I smiled in reading it knowing how true it was. While I believe those words are especially true about Elvis, I think that they can also pertain to many of the other individuals we said farewell to in 2016.
 
If Elvis had accepted the first rejection he got and instead taken up a sensible and secure job to help support his family, the world may never have come to know rock and roll. If Muhammad Ali had decided that training was too difficult and time consuming then boxing may not have become the sport it is today. If Elie Wiesel had let the fear of discrimination and racism overtake him, we wouldn't have had such a profound witness on the atrocities committed during World War II. If John Glenn had been content with an ordinary life and only believed in what he could already see and touch, man may have never left earth and set foot on the moon.
 
The point is, we all think we have time. We think that if we wait until after the holidays, after our kids start driving, after we get a better paying job, after we finish remodeling the basement that we can finally go after our dreams and start living life to the fullest without regret. We think that if we are meant for greatness that opportunity will fall into our lap and deliver us from our present circumstances. But the reality is, our hesitance to act in our own life and do so right now may very well be the largest regret we find ourselves burdened with in our final days.
 
The time to act is now. The time to achieve is now. The time to believe in ourselves is now. The time toenjoy and live our lives is now. Stop mourning the deaths of 2016 and instead look to those passed onlives as examples of how we should live our lives in 2017. The saying, "live each day as though it is your last" seems corny and over-stated. But it is nonetheless true….because we never know when our last day is going to be. The icons of 2016 were so greatly adored while alive and so missed now that they are gone because they lived such prolific lives. As you enter into 2017, make one of your resolutions be to live each day in the moment while giving it your very all.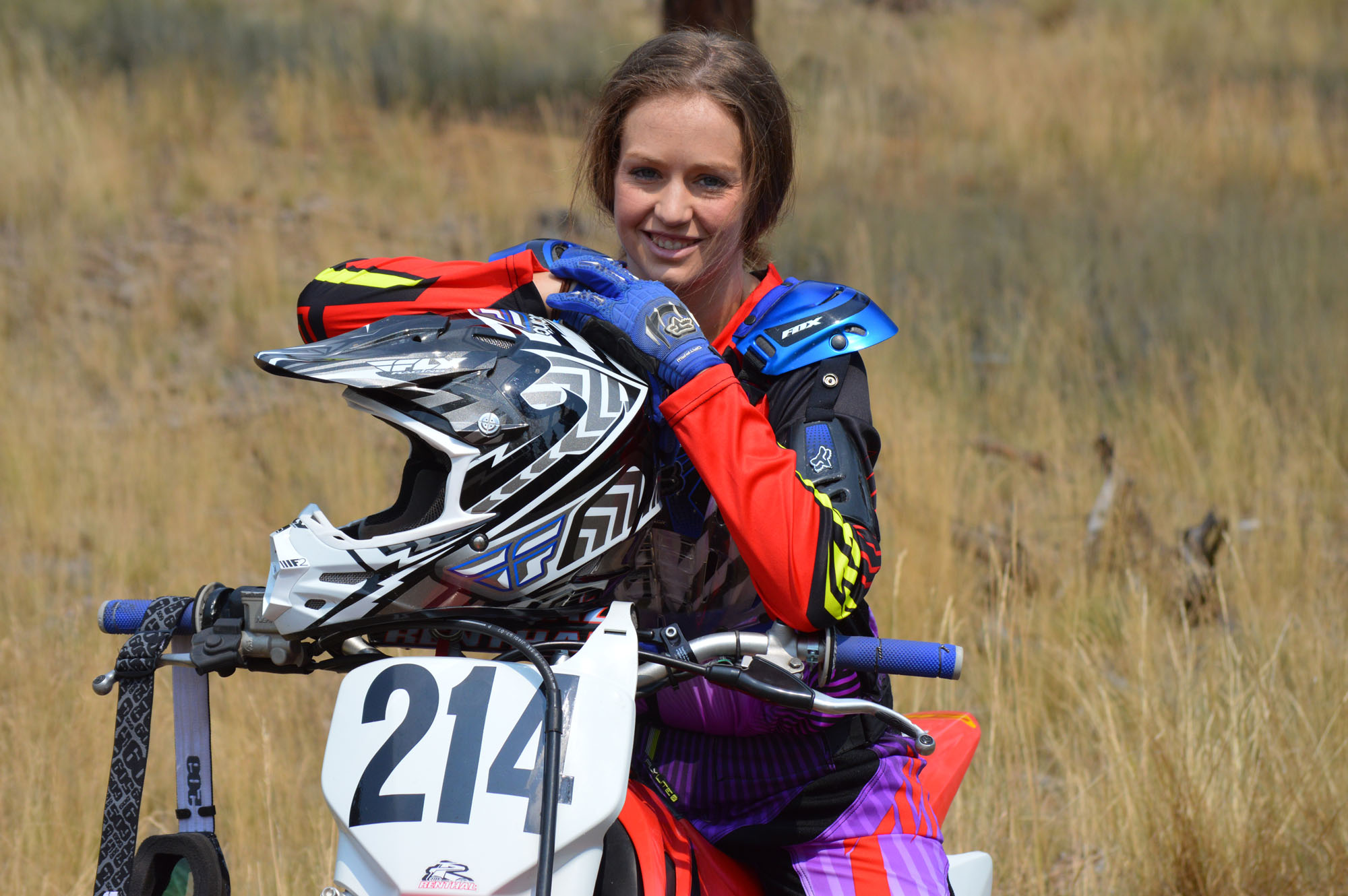 Lacey Middlestead is a Montana native and freelance writer currently living in Helena, Mont. She loves meeting new people and helping share their stories. When she's not busy writing articles for newspapers like the Independent Record and Helena Vigilante, she can usually be found indulging in her second greatest passion–playing in the Montana wilderness. She loves skiing and snowmobiling in the winter and four wheeling, hiking, boating, and riding dirt bikes in the summer.