Montana Real Estate: The Importance of Conservation Easements and Open Spaces
Montana Real Estate
Though many people didn't know it even occurred, a very significant occasion just happened in July by the name of Montana Open Land Month. Festivals, walks, bike tours, films, workdays, and more sprinkled the event calendar throughout our state as people celebrated the beauty we call Montana. Our special home deserves recognition for the natural brilliance we enjoy daily which also provides a boon to our state's overall economy.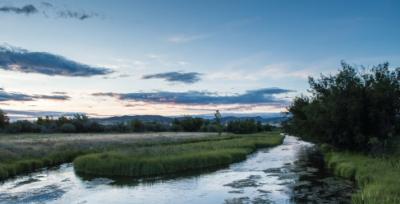 Conservation easements are considered an integral part of the big picture. But what exactly are they? An interview with Penelope Pierce, Executive Director of the Gallatin Valley Land Trust (GVLT), sheds light upon the topic.  First, a good definition provided by GVLT literature is that a conservation easement is a legal agreement that ensures that the protected resources on your property will never be destroyed or developed.  It can be used to permanently conserve working farms and ranches; wildlife habitat and corridors; river and creeks; open space and scenic values; and prime soils. 
An important point that Penelope touched on is the fact that when a landowner establishes a conservation easement, they still retain ownership of the property. It can be used to farm, ranch, recreate, etc. as long as the activities sustain the land's resources. The land can still be sold or passed along to heirs. However, the conservation easement transfers with the land in perpetuity. Further, an easement can be created to protect the property as a whole, a portion of it, or even just some of the key resources present. There are 11 organizations across the state, including GVLT, Prickly Pear Land Trust in Helena, and Five Valley's Land Trust in Missoula, which in place to assist with creating the easement and making sure that the original intent is followed in the future. 
Why? The rationale of developing a conservation easement is important not only for preservation and protection of property but also for tax benefits.  Since 1976, private landowners have appreciated the fact that the value of their donated easement is considered a charitable donation which can provide income tax deductions. Also, the addition of an easement most likely will reduce the resale value of a property which assists with estate planning.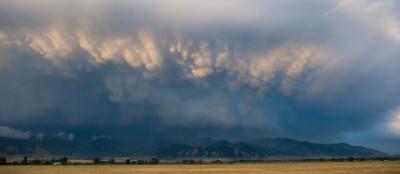 Where? The National Conservation Easement Database (www.conservationeasement.us) compiles records from land trusts and private agencies around the nation. Very specific state statistics are available with data including type of landowner, purpose of easement, date of acquisition, and much more. By county in Montana, Flathead leads the way in number of easements with 189, followed by Missoula County with 184, Madison County with 163, Powell at 138, Gallatin at 135, and Park at 128.  As for the number of acres involved, Madison County sets the pace at 304,289 with Sanders County weighing in next at 190,483 acres.  Beaverhead, Lewis & Clark, Lincoln, Powell, and Teton Counties also contribute over 100,000 acres each.  To give some recent examples from the Flathead area alone, the headlines for featured projects include the following: "Critical Habitat Preserved on North Shone of Flathead Lake," "$1 Million Grant Approved to Fund Conservation of Migratory Bird Habitat," and "Flathead Land Trust Protects Forested Land Along Flathead River."  The scope is tremendous throughout our entire state. 
The Montana Association of Land Trusts (MALT) in Helena is another great resource for all things related to land conservation. There are currently 12 nonprofit land trust organizations that are members of MALT, all working toward the common goal of keeping Montana the best it can be. 
So how do the concepts of land conservation and open space break down in terms of acreage and other numbers? First, according to Wikipedia, Montana is ranked 4th in the nation by size of the state at 147,040 square miles, which translates to over 94 million acres.  Also stated is that we are ranked 44th in population and 48th in population density. (Using 2010 census information, there were 6.8 people per square mile.)  The Census Bureau estimates Montana's population as of July 1, 2014 at 1,023,579 with the note that we finally hit the one million mark approximately at the end of 2011.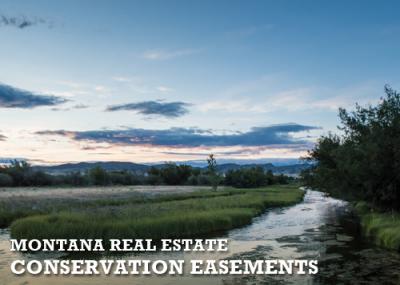 Protected land in Montana includes our two beautiful national parks and various federally recognized sites such as the Little Bighorn National Monument and National Bison Range. Approximately 31,300,000 acres (35% of Montana's total acreage) is administered by federal or state agencies. We possess ten National Forests and twelve wilderness areas.  Management of the land will be different for the six specific agencies which include Bureau of Land Management, Forest Service, Bureau of Reclamation, US Fish and Wildlife Service, Montana Department of Natural Resources and Conservation, or Montana Fish, Wildlife and Parks. 
There are many examples of how communities pull together and vote "yes" for parks, trails, open space and the like. For instance, in November 2012 Bozeman voters approved a $15 Million/ 20 year bond for funding of Trails, Open Space, and Park projects while the $10 Million Open Space Bond was passed in the fall of 2000. Funds from these bonds have been spent on a variety of projects including a bicycle-pedestrian trail to the "M" and Drinking Horse Mountain trails, transforming the old Story Mill site into a 54-acre community park, extending Bozeman Ponds by nine acres, creating a multi-use 80 acre Sports Complex, and Bogert Park/ Bozeman Creek reconstruction. 
This topic could continue on by breaking down geographical areas, purpose of individual easements or government versus private land, but the main essence of what I hope you take away is that Montanans are so lucky to live in a state where people respect and protect our open space and unobstructed views for all to enjoy with an immense passion. 
* * * *
Robyn Erlenbush is a third-generation Montanan who lives in Bozeman. She owns ERA Landmark Real Estate with offices in Bozeman, Big Sky, Livingston, and Ennis along with NAI Landmark Commercial, and Intermountain  Property Management.