Montana might be one of the more rural states, but that certainly does not mean it lacks culture. Those looking for entertaining theatrical performances this summer can find what they seek all over the state. From classic musicals, to family-friendly comedies, to edge-of-your-seat dramas, to never-before-heard plays, you'll find them. Many of the summer productions at various Montana theatres will star professional and up-and-coming actors and directors who truly know how to hold an audience's attention.
The Montana theatres we have selected have summer performances. Still more offer shows throughout the year. For more information on any of these theatres, including ticketing and show times, make use of the contact information we have provided.
Our Top Seven Picks
Bigfork Summer Playhouse
www.bigforksummerplayhouse.com
406-837-4886
To order tickets  [email protected]
2012 Summer productions:  Damn Yankees, Disney's High School Musical, The Music Man, and 9 to 5 the Musical.
Every season, the Bigfork Summer Playhouse recruits Broadway-caliber acting talent from across the country. It has hence gained a reputation for bringing the best of Broadway to the Rockies. This summer season is no exception. A true repertory theatre, you can stay in Bigfork for three nights and see three different Broadway-quality plays at the Bigfork Summer Playhouse!
--
Billings Studio Theatre Company
www.billingsstudiotheatre.com/mainstage.html
406-248-1141
2012 Summer production: Maggie's Getting Married June 8-23
This summer the Billings Studio Theatre Company will feature Maggie's Getting Married, which Director Casey Visser calls a "PG-13 production everyone can relate to."  A cast of six will play out the dramatically comical wedding saga of 29-year-old Maggie, and the debacles that ensue when Maggie's older sister discovers she has had an affair with the soon-to-be bridegroom. 
--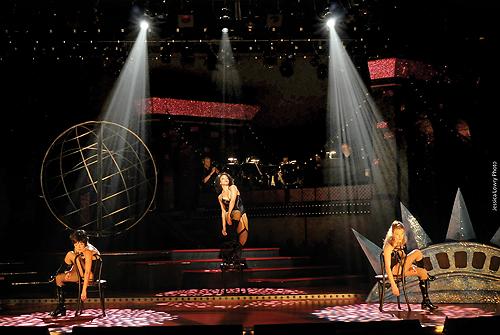 The Hamilton Players 
Email  [email protected]
406-375-9050
2012 Summer production:  The Sound of Music  June 15- July 1.
This summer the Hamilton Players will feature The Sound of Music, and their live performances will easily top the beloved film version as productions at this theatre are "entertaining, magical, and – unlike the movies – always in 3-D!" Don't miss this stellar production in the beautiful Bitterroots. 
 --
Grandstreet Theatre
Helena's Community Theatre
325 North Park, Helena, MT 59601
406-442-4270
Reservations:  406-447-1574
2012 Summer productions:  Ragtime July 12-21, Hairspray Aug. 3-18
This summer, the Grandstreet theatre is showing two classic musical favorites, Ragtime and Hairspray. As both plays feature an ethnically diverse cast, the Grandstreet has made an effort to reach out across the country to fill the productions' African American roles. Both Ragtime and Hairspray will star professional, collegiate, and young actors from across the United States. Seldom does a Montana theatre offer such talent and diversity, and you can find it in two plays in one summer at the Grandstreet.  
--
Whitefish Theatre Company
406-862-5371
Email  [email protected]
2012 Summer production:  Always, Patsy Cline July 12-15 & 18-21 at 8 pm
After a successful run last summer, the Whitefish Theatre Company will bring back an encore production of Always, Patsy Cline in July. Full of country humor and Western sentiment, Always, Patsy Cline will have everyone in the audience singing along to some of Patsy Cline's greatest hits. Head to the I.A. O'Shaughnessy Center in Whitefish, for what is sure to be another knock-out performance.
--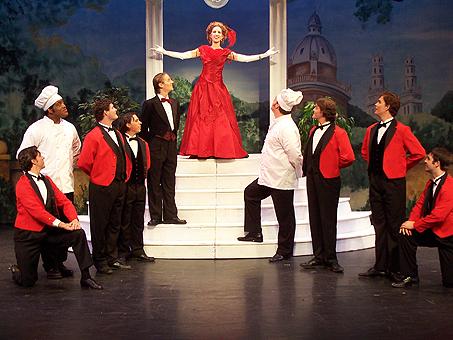 Blue Slipper Theatre
113 E. Callender Street,  Livingston, MT 59047
406-222-772
Email  [email protected]
2012 Summer production: The Amorous Ambassador June 15-July 7 
By Michael Parker, Directed by Gary Fish
For almost 50 years, the Blue Slipper has provided the Livingston community with a theatrical venue for any and all to partake in the production process, or to simply come enjoy stellar shows. A sure-to-be sensation, The Amorous Ambassador, chronicles the hilarious escapades of the new American ambassador, who leaves his family for a golf vacation in Scotland. His mischievous wife and daughter have their own amusements planned in the ambassador's absence. For a family-friendly play that will leave you with your sides aching, head to the Blue Slipper this July. 
-- 
Montana Repertory Theatre
The University of Montana,  Missoula, MT 59812-8136 
406-243-6809
Email  [email protected] to contact
Salina Chatlain, Assistant to the Artistic Director 
2012 Summer productions:  Colony 17  July 16-20
The Montana Repertory Theatre features Colony 17 in July, during which professional writers – some Tony Award and Pulitzer Prize-winning – come from California and New York to work with younger, more inexperienced writers for a week. There will be public readings of plays every afternoon and evening during the Colony during which 10-15 writers will publicly read never-before-heard plays. Come be a part of the interactive audience at the Montana Repertory Theatre's Colony 17 this summer and have a voice in the playwriting process! 
 ---
More Theatres To Get To Know
Equinox Theatre Company, Bozeman
Address 2304 North 7th Ave. in Bozeman
Email  [email protected]
406-587-0737
Montana Shakespeare in the Parks, Bozeman
Email [email protected]
406-994-3901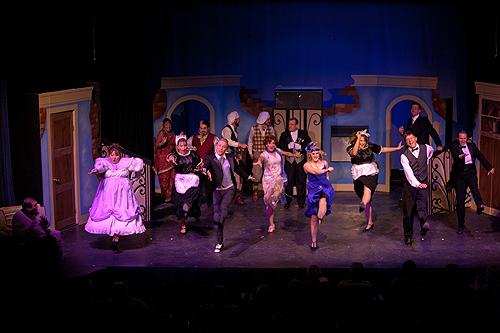 Vigilante Theatre Company, Bozeman
www.vigilantetheatrecompany.com
Address  Emerson Cultural Center, Bozeman, MT 59715
Email  [email protected]
406-586-3897
Montana Shakespeare Company, Helena
Address:  Helena Civic Center, 340 Neill Avenue, Helena, MT 59601 
Email  [email protected]
406-431-1154
Crazy Mountain Productions
at the Firehouse 5, Livingston    
www.crazymountainproductions.org
Address  Shane Lalani Center for the Arts, 415 East Lewis Street,
Livingston, MT 59047
Email  [email protected]
406-222-1420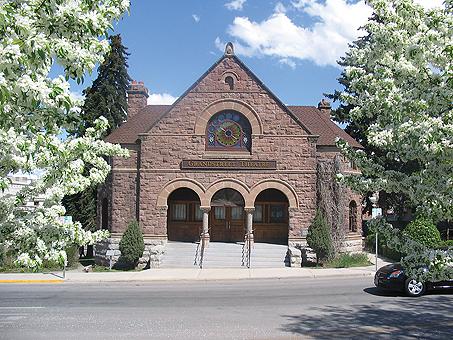 University of Montana Theatre
and Dance, Missoula
Address  School of Theatre & Dance, The University of Montana,
Missoula, MT 59812-8136
Email  [email protected]
406-243-4581
Opera House Theatre, Philipsburg
Address  140 South Sansome St.. Philipsburg, MT 59858
Email [email protected]
406-859-0013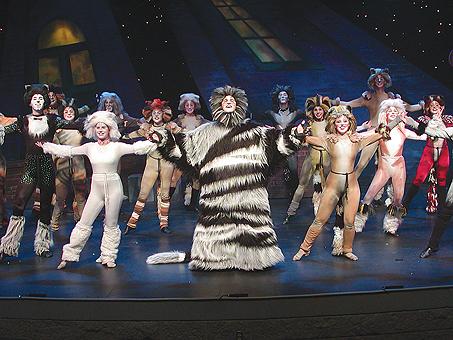 Port Polson Players Theatre, Polson
Email  [email protected]
406-883-9212
Contacts are Karen & Neal Lewing, Producers
Brewery Follies, Virginia City
Address  The old H.S. Gilbert Brewery, Virginia City, MT 59755
Email  [email protected]
1-800-829-2969, ext. 3
Reservations are strongly advised. 
Alpine Theatre Project, Whitefish
Email  [email protected]
406-862-9050
Box Office  406-862-SHOW
--