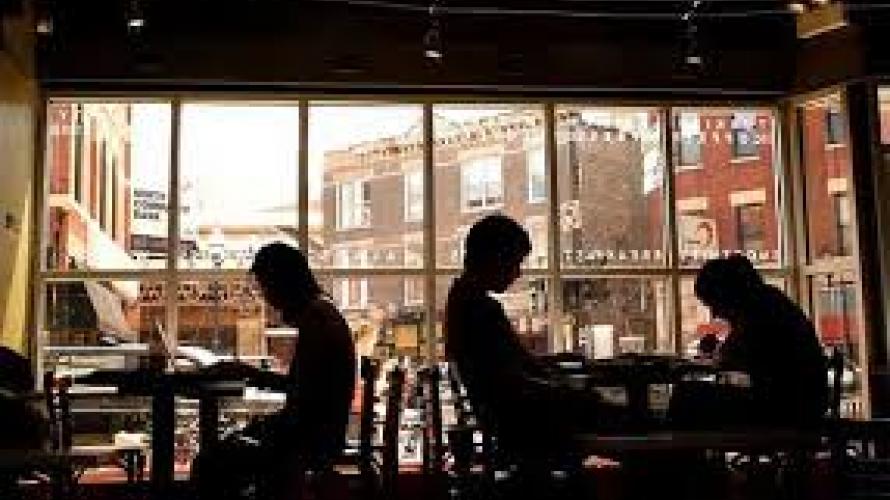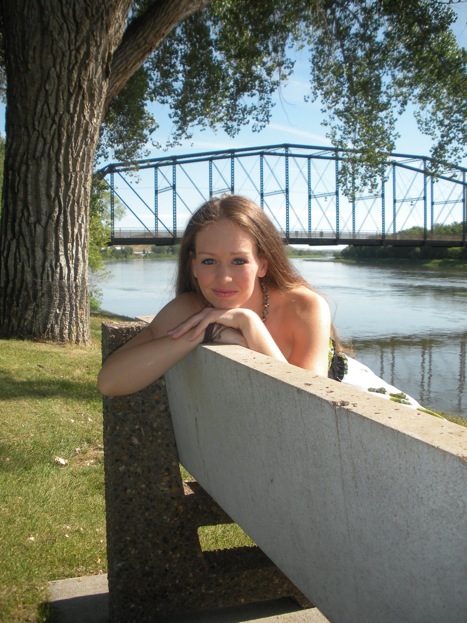 Lacey Middlestead is a Montana native and freelance writer currently living in Helena, Mont. She loves meeting new people and helping share their stories. When she's not busy writing articles for newspapers like the Independent Record and Helena Vigilante, she can usually be found indulging in her second greatest passion–playing in the Montana wilderness. She loves skiing and snowmobiling in the winter and four wheeling, hiking, boating, and riding dirt bikes in the summer.
Sometimes the busy chaotic-ness that often defines my life keeps me from doing the things I love most—like writing. I find myself desperately seeking out even 10 minutes to tinker away at a new article or blog post. But then life butts in and forces me to push the writing back yet another day. Last week I was feeling incredibly frustrated about just this and realized I needed to escape and find a place where I could hide out for even an hour. But where could I possibly go? I was fortunate enough to have the answer fall ever so conveniently into my lap one Wednesday morning.
My boyfriend was having a rough week so I decided to schedule him a massage at Hair Hair Salon in Helena to help him de-stress. I had taken the day off work and decided to accompany him to the salon in the hope that I might be able to squeeze in a solid hour of writing where no one could bother me. With my HP laptop crammed in my oversized purse we headed downtown to the salon.
Not long after arriving at the salon, a masseur came and whisked my boyfriend away. Although it had been several years since I'd been inside Hair Hair, I knew that they had a café attached and I asked the receptionist if I could sit in there and write. He pointed me in the right direction, and heaving my computer laden purse onto my shoulder, I was off.
Turning a corner, I strolled under a stony archway into Café Organica. I was instantly floored by the ornate beauty of the space. With a cobblestone floor, tall windows lining the south facing wall, regal looking stone statues and blue mosaic tiled lights dangling above the coffee bar, I wondered if I hadn't taken a Narnia-like misstep and landed in Italy.
Save for a black-jacketed barista behind the bar, the café was completely vacant. "Jackpot!" I thought. I picked a tabled positioned near the center of the room and sidled right up next to one of the large windows. I sat down, pulled out my laptop and breathed a sigh of relief at having finally found a secluded spot to write.
The very jubilant barista approached me and asked if I would like something to drink. I had high hopes of getting some real writing done and felt like caffeine would only assist in that. I told her I wanted something caffeinated but that she could surprise me. A few minutes later she set a large blue mug down on my table that boasted a slight lid of foam. She told me it was a vanilla latte, which simple as it sounded, completely hit the spot in that moment.
For a solid hour I plinked away on my keyboard and managed to get a solid first draft of an article written that I'd been procrastinating on for two weeks. Every once in a while I would pause, take a sip of my latte, and bask in the light flooding through the windows. I felt nothing but gratitude for that deserted café that Wednesday morning. It delivered me the quiet solitude and peace of mind I needed to get back on track with my writing.
I always used to make fun of those "snooty" writers who sit in Starbucks all day with their laptop, seemingly pretending to be more important than they actually are. But after my morning in Café Oganica, I'm starting to rethink things. Maybe they are just the writers who discovered early on that coffee shops make an ideal place to write. Or maybe they fear sitting alone in silence with nothing but their thoughts and a blinking cursor to taunt them and thus seek to surround themselves by happy coffee drinkers. Either way, my first café writing experience was a brilliant one and I plan on visiting Café Organica again soon. Shhhhhh……don't anyone give away my secret writing spot!