With the onset of the cooler temperatures that autumn brings to Montana, can the food-centric holidays we celebrate be far behind?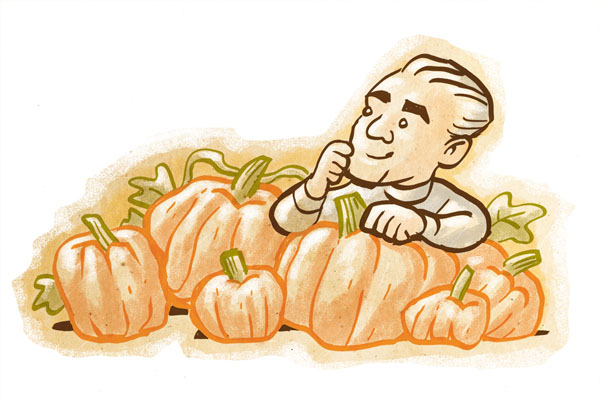 My thoughts turn to the delectable sweets that seem almost de rigueur, especially dessert. And here is one of my absolute favorites. It has so many taste attributes in one dish—it's my pumpkin ginger tart.
The crust has the spiciness of ginger snaps with allspice in the background, along with the sweetness of vanilla wafers. The body of the tart has the savory notes of pumpkin and the topping has the creaminess of freshly whipped cream. Could you ask for anything more in a dessert? Well, actually you can. Here's a use for that crystallized ginger that's been in your spice rack for who knows how long.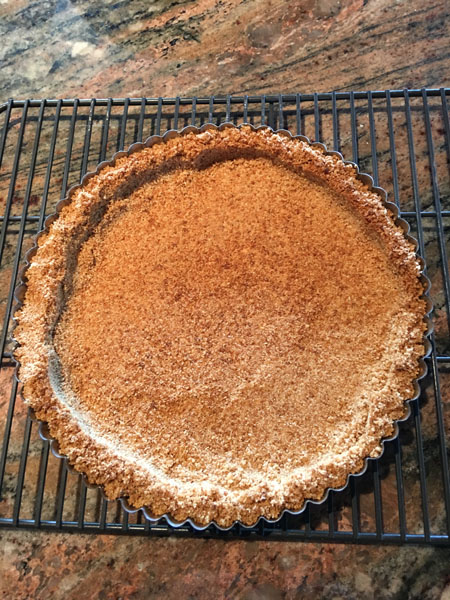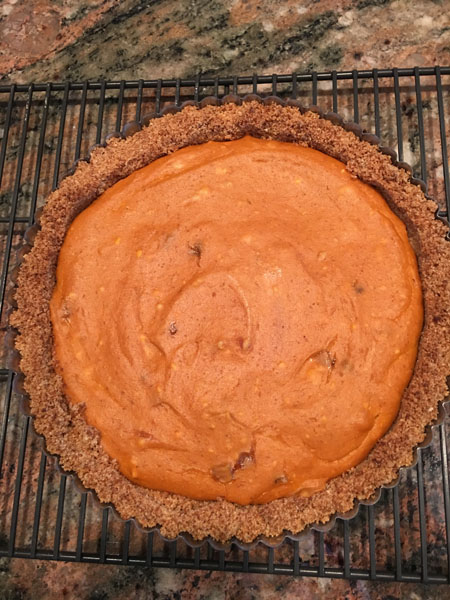 Here's what you need: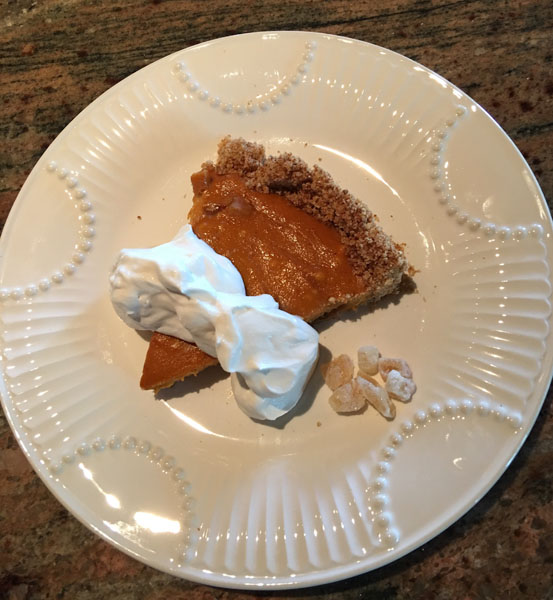 1 cup of cookie crumbs (half vanilla wafers
   and half ginger snaps)
2 Tbsp. sugar
3 Tbsp. melted butter
6 ounces cream cheese, softened
3/4 cup light brown sugar
3/4 cup pumpkin puree (not pumpkin pie filling)
1 1/4 tsp. ground
cinnamon
1/2 tsp. ground ginger
1/4 tsp. salt
1 large egg yolk
1 large egg
3/4 tsp. vanilla extract
1 Tbsp. crystallized ginger
whipped cream
And here's how to make it:
Make the crust, by mixing the cookie crumbs, sugar, and melted butter. 
Press into a fluted tart pan with removable bottom and press up the sides. 
Bake at 350 for about 10 minutes until the crust turns golden. Remove from the oven to a cooling rack.
Make the filling. Position a rack in the center of the oven and reduce the heat to 325º. Beat the cream cheese and brown sugar on medium speed until smooth and lump free. Add the pumpkin puree, cinnamon, ginger, and salt and continue beating until well blended. Add the egg yolk and whole egg and vanilla and beat until just incorporated. Turn off the mixer and sprinkle in the crystallized ginger, stirring it in with a rubber spatula.
Use the spatula to scrape the filling into the crust and spread it evenly. 
Bake the tart until the filling just barely jiggles when the tart pan is nudged, 25 to 30 minutes. Transfer the tart to a rack
and let cool completely. Refrigerate until chilled completed,
about 3 hours.
Garnish with whipped cream and more crystallized ginger.
Video: Chef Jim Gray on Banana-Pecan-Chocolate Spring Rolls
Banana-Pecan-Chocolate Spring Rolls
Have a spring roll for dessert! They're easy and sooooo delicious.