Do you enjoy scavenger hunts? Working with space-age technology? Getting out and exploring this wonderful place called Montana? If you answered yes to all three, you may be ready to start geocaching. The best definition I ever saw of the game of geocaching was on a T-shirt. "I use multi-billion-dollar U.S. Government equipment to find Tupperware® containers in the woods." And over the past fourteen years, I've found 611 plastic containers, ammo canisters, tiny metal tubes called Bison tubes, old film canisters, pill bottles and lots of other odd objects, not all of them in the woods, and none of them litter. All had at least a piece of paper hidden inside, and some had much, much more. Most were hidden carefully on public land, or if on private, with the consent of the landowner. None were buried, but some were stuck in the ground, or under a rock, or hanging from the branch of a tree.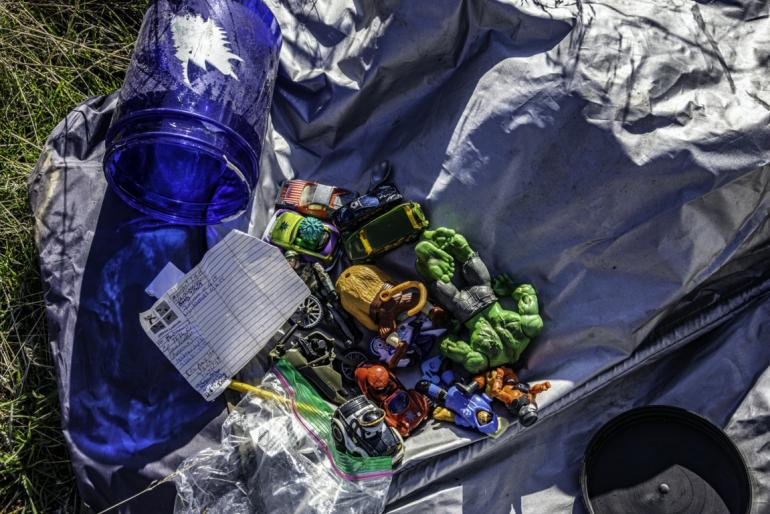 The modern game of geocaching got its start in 2000 when the public was able to use the government's global positioning system (GPS) signals. An enterprising fellow hid an object (a cache), noted its GPS coordinates, then sent his friends out to find the cache. From that start, the game has become a worldwide phenomenon with thousands of caches in Montana alone, growing in popularity year after year. My first year hunting for caches, 2006, there were 115 caches within a 100-mile radius of my then home on Missoula's Northside. Today, there are 1,736 caches within fifty miles of my home outside of Plains.
Wherever you are in Montana, I can guarantee you are not far from a hidden geocache. In researching this article, I expected that the game would center on Missoula and Bozeman, but I was wrong. Kalispell comes in first with 1,683 caches hidden within a fifty-mile radius. Missoula comes in second with 1,033 and Bozeman is fifth with 571. Admittedly, when I typed 59324 into the Geocaching.com search window, nothing came up. That's Ekalaka's zip code, by the way. But when I widened my search to a thirty-mile radius, I found ten caches, four of which were in or close to Medicine Rocks State Park. There are caches hidden along Montana's highest road, the Beartooth Highway between Red Lodge and Cooke City, with one cache hidden at 10,269 feet. And if you search for Troy, which bills itself as the lowest town in Montana, you'll find over 1,300 caches within fifty miles. Of course, some of those caches are in Idaho or British Columbia.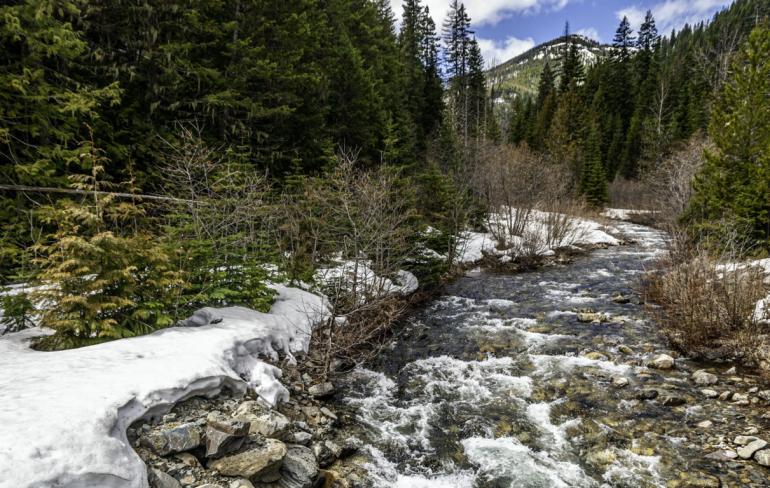 The way this all works is thanks not only to that multi-billion-dollar U.S. Government global positioning equipment, but also to the Internet. When I hide a cache, I check my GPS unit (several times to ensure accuracy), name the cache, and send the information to Geocaching.com. A local geocaching representative confirms the details of my cache, then Geocaching.com publishes my cache on their website. Other players looking on-line for caches in their area, or an area where they will be visiting, set off to find my cache. Remember the piece of paper I mentioned all caches contain? When you find a cache, you open the container, take out the paper and add your name or nickname to the list of people who have found it. Back at home, you visit Geocaching.com and log your find on the site. If you are the first person to find a new cache, you get the FTF (First To Find) award, which may be a mention on the site, or if the cache is large enough to hold trinkets, there may be something special inside just for you.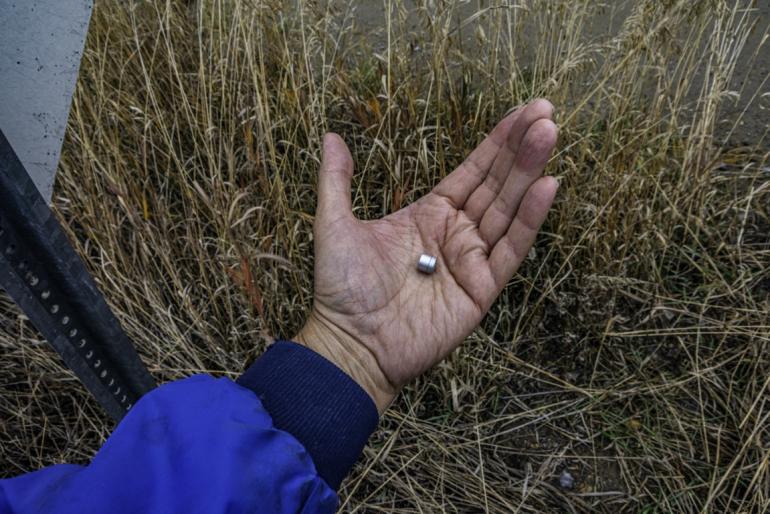 While the game was conceived with GPS equipment in mind, these days all you really need is a smart phone. Of course, there's an app for geocaching. (Yesterday, as my partner drove to Kalispell, I had my phone out looking for caches along the way.) (There are many, by the way.) This morning, when I opened the Geocaching.com site, the program asked if I wanted to log any of the caches I had looked at yesterday. And it asked about each one by name. Using a phone requires good cell service, something that we all know can be in short supply in Montana—the big white spot on the cell carriers' maps. A GPS unit doesn't require anything but a clear sky. I did not have any of my GPS units with me, so the phone was crucial. Unfortunately, I lost signal just south of Hot Springs and didn't reconnect until Dayton, some thirty-five miles down the road.
It is free to join Geocaching.com, and free to use their website. When searching the site for caches, you can even ask that the list highlight those caches particularly suited to beginners. Caches are rated by difficulty and terrain. There are some I have passed by because I was not willing to put my life at risk sliding down a rock slope into the Clark Fork River, for example. I'm seventy years old and not all that sure on my feet any longer. My age and instability don't keep me from heading out to find more caches, however. There are thousands in Montana that won't trip me up.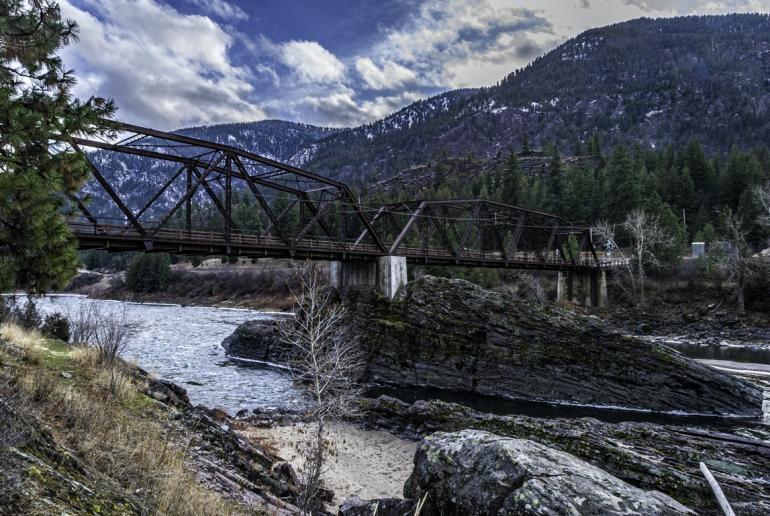 If you are a private person, you can go out by yourself (although I always recommend letting someone know where you're heading when you're out in the woods). If you are more social, there are organized groups of cachers in Billings, Helena, Kalispell,  Missoula, and Polson. There's an annual group meeting in Trout Creek and many other locations around the state. Just reach out. You'll find geocachers are friendly people usually very willing to help a newby on the way.
Two similar activities are available to folk who like to follow clues and explore the area. Letterboxing as a structured activity got its start in the 1850s in England and now is worldwide. There are 310 letterboxes registered in Montana, most of them in the western half of the state. To learn more, go to Letterboxing.org. Letterboxing doesn't require a GPS unit (or smartphone), but encourages players to have their own stamp to use in logging your finds. Each letterbox has its own stamp; as a player, you collect those stamps just as we used to collect stamps in our passports.
Another activity is waymarking (waymarking.com). There are 118 waymarks just within six miles of Plains. I'm not sure what the total number is for Montana; the website indicates 3020, but there appears to be quite a bit of duplication. The Raynolds Pass Web Cam, southwest of West Yellowstone, has four entries, as just one example. The advantage is that no special equipment is required when waymarking, and you just might learn something new about Montana or even your hometown.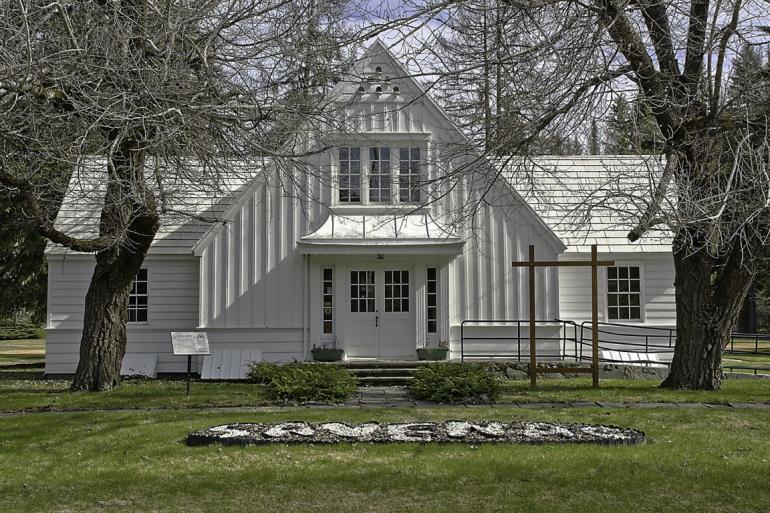 A related but more complex game, WhereIgo (whereIgo.com) allows players to turn the geocaching experience into an interactive game, similar to Myst or Zork, but set in your own neighborhood. If you enjoy adventure puzzle video games, creating one from your neighborhood sounds like fun. Creating a game in whereIgo uses the same software platform as is used in World of Warcraft.
A basic membership in all these activities is free. Premium memberships open more doors, giving the player more information and opportunities. Premium membership in Geocaching.com costs $30 annually and gives you access to the premium features of waymarking and whereIgo as well. Letterboxing, at least at present, has no premium membership.
Using the internet to facilitate a search can be fun for the whole family. As in any outdoor activity, pay attention to your surroundings, watch your children and pets, and get outside to explore Montana.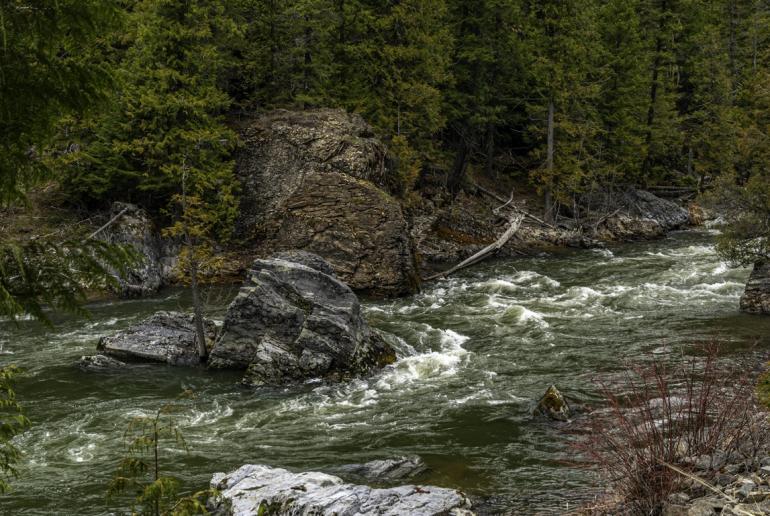 WATCH A VIDEO ABOUT GEOCACHING