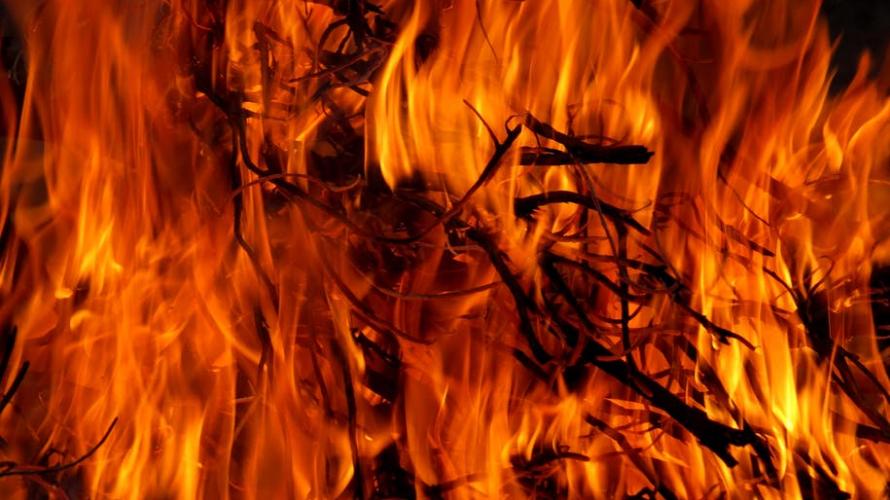 The photographs of fire posted to Facebook every day are amazing. Gorgeous. Depressing. Terrifying. Haunting. 
There's no question fire makes a compelling photographic subject. To photograph it:
For obvious reasons, photograph at a distance. Fire zones are restricted both because you need to stay out of the way of fire fighters and because your safety is essential.  Have a drone?  Don't even think about flying it in a fire zone—all aerial fire fighting and support are suspended until the air space is confirmed to be drone free.
 
If you have it, use the sports mode or a similar setting that uses a fast shutter speed to produce sharp, detailed images. Slow speeds give softer looking images. Experiment. 
 
Fire is particularly dramatic contrasted against an evening or night sky.  Avoid distracting artificial lights like yard lights and headlights.
 
To help get clear, sharp photographs, use a tripod to stabilize your camera. Or hand-hold using a lens with built-in vibration control. Why? Vibration kills sharpness as surely as a bad lens or bad focusing. If you plan to take long exposures, be sure to use your tripod and turn off your vibration control. Yes, you can get a tripod for your iPhone too. 
 
Depending on the type and amount of smoke, you can create soft, alluring images or epically dramatic ones.  The smoke and atmospheric conditions create stunning and sometimes shocking sunrises and sunsets.  Make sure you have your camera within reach both times of the day. 
 
Watch for fires making their own weather.  During a season like this one, watch the smoke patterns and consider what you should exclude from it rather than just what to include. Taking several photographs may be the best way to train your eye. Study each to learn what you do or don't like about your results. Make notes. Try again.
And, as ever, whether be it fire, flood or everyday life — take action now to keep your photographs safe. Use the 3-3-1 formula:  3 copies of your important photos and documents stored on 3 different types of media with 1 off site.  An example of this formula in action is having a print (which is proven to last!), a digital file on a hard drive and a backup digital file on a disk or in the cloud.  A disc or external hard drive can easily be stored off site—just keep in mind that the off site copy should be a long way away.   If you lived in Houston during the recent catastrophic flooding, you would definitely want your back up further away than a safety deposit box at a local bank. 
Start your backup routine now because it's too late if you wait until an emergency or hard drive failure.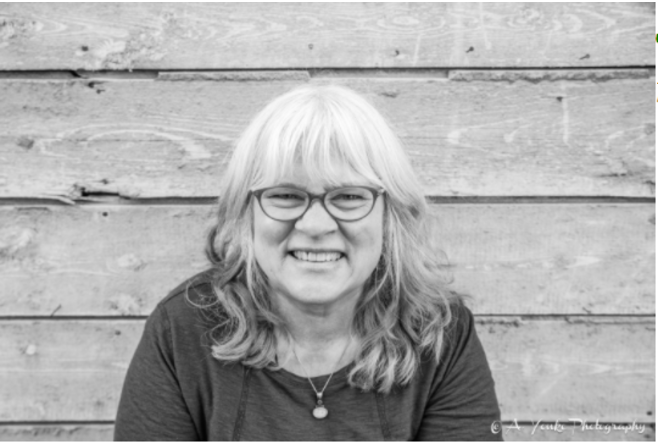 Jenna Caplette migrated from California to Montana in the early 1970s, first living on the Crow Indian reservation. A Healing Arts Practitioner, she owns Bozeman BodyTalk & Integrative Healthcare. For relaxation, she reads novels and walks the trails around Bozeman with her four-legged-companion. Oh, and sometimes she manages to sit down and write.