All creative endeavors seek to reveal that universal light. In some small way my vignettes endeavor to join the arts, if not as brothers, at least cousins.
On truth
As the wind carries the seeds of new growth,
truth reveals itself only in the patient listening.
On island lake, the beartooths
It is the creative self-sufficiency
that satisfies. The stump benches, the roof of
pine boughs, the discolored tin ware, the primitive
circle of rocks surrounding the fire, the swaying of
pinon pine as a half moon appears above the horizon.
Thoughts of the city dissipate as a
simplicity settles around us.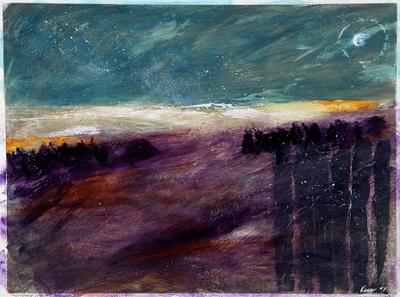 On sacred architecture
It is perfectly reasonable to cringe upon entering a church made of the same materials as a car wash.  Most recent sacred architecture would be better suited to storing airplanes than a chorus of voices in worship.  Some might say Jesus preached from the back of a donkey, but even a donkey has integrity.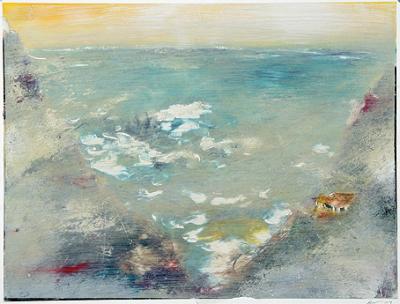 On art 
The architecture of my art is ghostly and frail, partially
inhabited by those who have passed by, those still remaining
and perhaps those who have just left.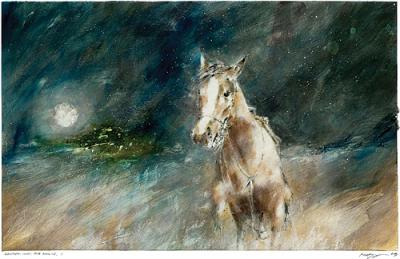 On Rising
Rising is the constant state of one's life
and with each dawn
possibilities rise again.
Keith Anderson studied art at the Banff School of Fine Arts, as well as at Dartmouth College in Hanover, New Hampshire.  He also studied art and philosophy at the University of Minnesota, where he earned a B.A. with a minor in Philosophy.  He went on to receive his Masters of Architecture at Montana State University.  He has worked for a number of architectural firms over the last 30 years designing universities, schools, courthouses, and custom homes.  Throughout his career Keith has continued to develop his artwork, dividing his time between custom residential architecture and painting.  He believes that one depends on the other, and the inspiration occurs between the two.  His art attempts to capture unique observations regarding language, art, and architecture.  His paintings begin in quick sketch form, then are transferred to large custom paper, allowing memory, color, shape, and form to ignite the work.  His preferred medium is egg tempera, raw pigment mixed with egg yolk, which imparts a certain transparency and richness of color that allows a nuance and range not often seen in oil or watercolor.  Keith's artwork has been displayed and collected in galleries and homes across the country. 
His recent book, The Reluctant Architect, Language,
Art and Architecture, can be purchased through his Web site at
www.keithandersonfineart.com.  His artwork is also represented by
Betsy Swartz at www.BetsySwartzfineart.com.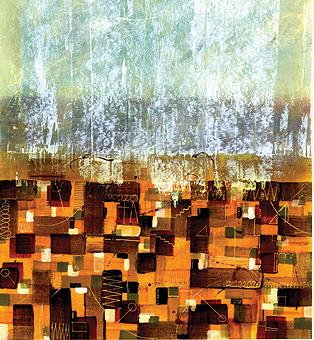 "We know that all arts are brothers,
that each of them illuminates another, 
and that a universal light results."
-Voltaire