It is with pleasure that I report that the real estate rally continues across Montana.  For the third year in a row, we have seen strong year-over-year growth and nice increases in values.  Many markets are back to their peak sales numbers of 2005 and 2006.  However, with the exception of the entry level ($150,000 to $325,000) and lower mid-markets ($325,000 to $450,000), prices are still not back to peak.  If current trends continue, most areas will see prices nearing peak numbers by later this year or next.  The market is back to arms-length transactions with very few short sales, bank-owned properties, or distressed sales (less than 5%) occurring around the state.  Let's take a closer look at the major markets and the statewide drivers that are producing strong housing demand.  The following real estate sales data is provided by local Realtor® boards from each market.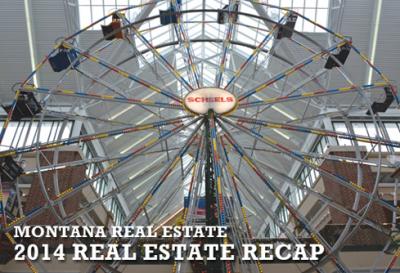 Though Bozeman is not the largest Montana city population-wise, the real estate sales numbers top the rest of the state.  The rationale can be attributed to a couple key factors.  Bozeman has a substantial second home and investment market, which includes properties purchased for the purpose of housing Montana State University students, as well as retirement and vacation homes.  Big Sky is thriving and leading the state in second homes and luxury sales.  As evidence of this growing community, Bozeman Deaconess is building a new medical center in the Town Center, which will open the fall of 2015.  The Gallatin Board of Realtors® figures include Bozeman, Belgrade, Manhattan, Three Forks, Big Sky, Park County, and a few other outlying areas.  If we combine the sales for this Multiple Listing Service (MLS), there were 2,674 residential sales (single family, condo, townhouse, and mobile/ manufactured) reported in 2014 versus 2,494 in 2013.  The average sales price for residential listings also increased from $302,413 to $343,095 by the end of 2014.  There is an increasing number of new construction starts in the condo/townhome arena and single family homes under $500,000.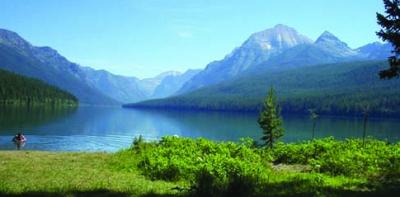 The Billings Association, which includes a 70-mile radius from Billings, displayed nice gains in the number of residential sales for 2014 at 2,468, increasing from 2,344 the previous year.  The average sales price increased to $230,357 from $224,510 in 2013.  Billings continues to prosper as a medical and trade hub and the "oil and gas gateway" to Eastern Montana.  Billings retail is thriving with many stores opening on Shiloh Road as well as five or more new hotels.  One such example is the new Scheels store, which is 220,000 square feet and has 300 employees.  It boasts a 65-foot Ferris wheel and a 16,000 gallon saltwater aquarium.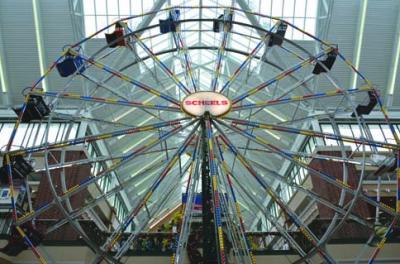 The Flathead market actually saw a decline in the number of sales, down to 1,932 residential units in 2014 from 2,048 in 2013.  However, the average prices witnessed a nice jump to $285,429 versus $269,730 in 2013.  The Whitefish area and lakefront markets have returned with a renewed strength and improved investor confidence.  The challenge in 2015 will be the declining Canadian dollar and potentially less spending by our neighbors to the north. 
Helena saw sales gains of residential properties up to 1,032 in 2014 from 935 in 2013, and the average price moved to $223,076 from $218,180.  Great Falls had a bit of a jump in number of residential sales from 1,053 in 2013 to 1,128 last year, while the average price rose from $183,772 to $189,185.  Butte reported a large gain percentage-wise of residential homes sold from 427 in 2013 to 534 in 2014, and the average price grew somewhat from $135,272 to $139,667.  These three markets are almost exclusively primary residences and tend to have many less second home transactions than Bozeman and the Flathead. 
The Missoula market also showed a small increase in residential sales to 2,433 for 2014 from 2,375 in 2013, as well as a minimal average price increase from $238,684 to $241,424.  The Bitterroot Valley, one of the last markets to stabilize, has posted nice gains in home sales with 574 in 2014 versus 522 in 2013, but average price decreased from $244,268 to $238,934.  Missoula's medical, retail, and commercial sectors are all growing at a brisk rate.
What are the factors that are causing real estate numbers to grow in such a healthy manner?  The top reasons are population growth, increased tourism which leads to second home sales, strong job demand coupled with low unemployment, low interest rates, a re-emerging construction industry, and the oil and gas activity in Eastern Montana.  The millennial buyers (those born from 1980 to 2000) are a strong trend that is fueling the first-time homebuyer market.  They represent approximately 25% of the U.S. population, and they are confident about their job future, ready to settle down and start families, and are very bullish on real estate.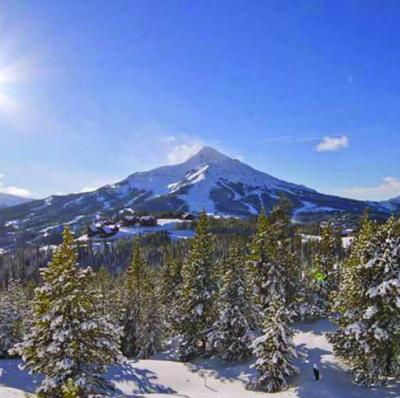 A January press release from the Governor's Office about Montana's unemployment rate gives further good news.  The year-end figure finished at 4.2%, which was a full percentage point down from 2013 and well below the national rate of 5.6%.  According to Governor Steve Bullock, "Montana finished 2014 with more employment growth, which will likely put the year into the history books as one of the strongest years for our economy." Unemployment rates ranges from 1.7 in Fallon County (Baker) to 11.5 in Lincoln County (Libby).  Unemployment figures for the counties that we featured above include 3.2 for Gallatin (Bozeman), 3.0 for Yellowstone (Billings), 6.2 for Flathead, 3.5 for Lewis & Clark (Helena), 3.7 for Cascade (Great Falls), 4.4 for Silver Bow (Butte), 4.0 for Missoula, and 6.0 for Ravalli (Bitterroot).
Look for 2015 to bring similar real estate growth to existing home sales in Montana and increased new construction, especially in the western part of the state. 
* * * * 
Robyn Erlenbush is a third-generation Montanan who lives in Bozeman. She owns ERA Landmark Real Estate with offices in Bozeman, Big Sky, Livingston, and Ennis along with NAI Landmark Commercial, and Intermountain  Property Management.