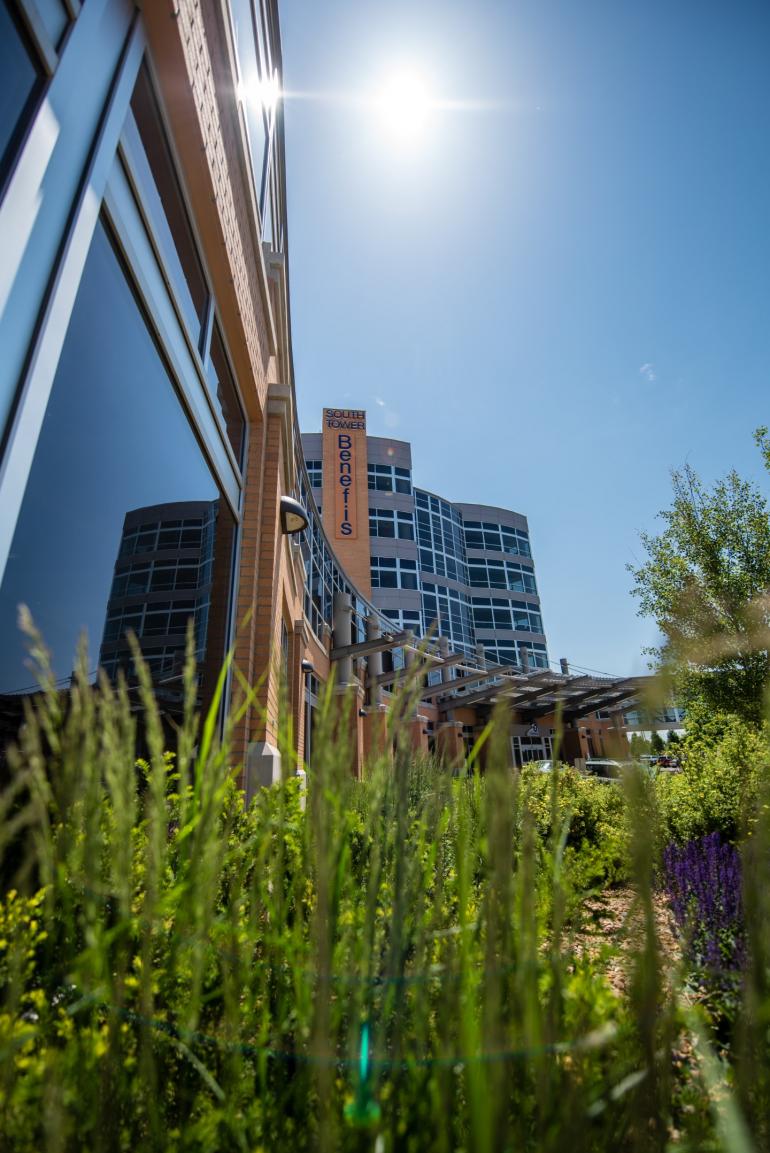 The Covid-19 pandemic has presented unique challenges to medical providers the world over. Montana healthcare providers are going above and beyond to help Montanans return to healthcare. We spoke with them to find out how they're delivering safe and effective healthcare in the age of Covid-19. 
What is the most important message that you want to deliver to Montanans about returning to healthcare? 
Benefis: Even though processes and procedures in healthcare settings look different because of COVID-19 precautions, the goal of providing safe and effective care remains the same. Our medical providers and nursing staff are continuing to deliver high-quality, patient-centered care – it just might look a little different because everybody is wearing masks or because you're visiting with your provider via a telehealth appointment instead of seeing them in person.

Bozeman Health: Hospitals and health systems, including Bozeman Health, are doing everything possible to help keep employees, patients, and the community safe and healthy. At Bozeman Health, safety has been our top priority in our response to the COVID-19 pandemic. It is safe to seek care, and we urge Montanans not to delay seeking care. In addition to our emergency departments and urgent care locations (which all have separate waiting rooms for those with respiratory symptoms and those without), our primary care providers and most of our specialty care providers offer telehealth appointments. b2 VirtualCare has 24/7/365 availability, easily accessible via b2VirtualCare.com or by downloading the b2 VirtualCare app on Google Play or Apple App Store.

Great Falls Clinic: We want patients to know and trust that we have measures in place to assure their safety when visiting our healthcare facilities. Don't put your health on hold. Take care of yourself and your family now.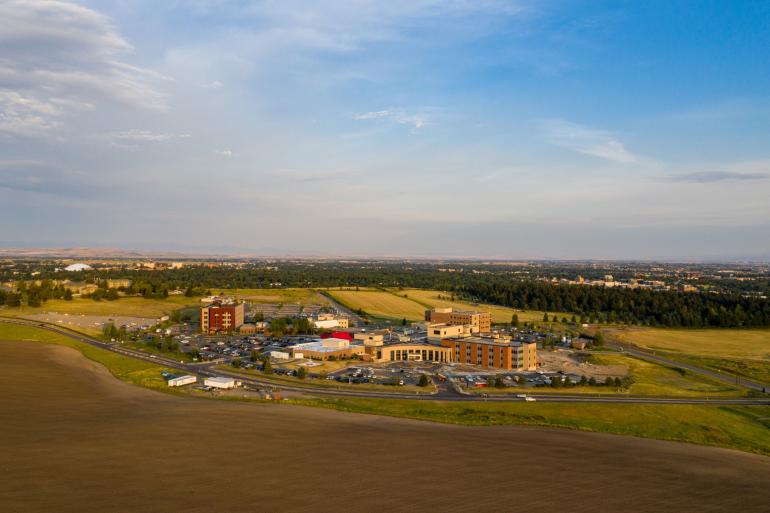 What has been the biggest challenge around returning to full healthcare operations during a pandemic?
Benefis: Benefis has remained as prepared as possible throughout the pandemic, so we have been able to make swift adjustments as COVID initially hit our community as it continues to spread. This is still a new disease, and we are learning more every day.  
As with other hospitals nationally in areas that have experienced COVID surges, we keep a close watch on staffing. The number of patients we're able to care for is directly impacted by the number of staff members available to work at a given time, so we have a well-established system for tracking those numbers and our employees' health status.
 
Bozeman Health: Bozeman Health is committed to our community's health and well-being and ensuring each health and wellness need is met. Our biggest challenge has been staffing—from entrance screeners to specimen collectors, housekeeping and environmental services, to phlebotomists and clinical lab scientists, we have openings throughout the health system. If you're looking for a casual call, part-time, or full-time position, whether permanent or temporary, we hope you'll visit BozemanHealth.org/Careers to find a position that may be right for you.

Great Falls Clinic: The biggest challenge we have faced upfront with COVID-19 was the logistics of appropriate protective equipment and timeliness of COVID-19 testing and results. Now we face a new challenge with staffing changes when staff become ill or their family members are sick. Staffing may fluctuate if staff with school-age children experience a school or daycare closure due to COVID-19. As with many healthcare facilities, we have also experienced burnout and fatigue in various departments as well. However, we are proud to note that our staff has gone above and beyond during this pandemic, and we are extremely fortunate and proud. We predict a future challenge to be Montana's flu and cold season, which may make it difficult to distinguish between COVID-19 symptoms and others.
 
What are the top ways that you are making it safe for Montanans to return to healthcare providers?
Benefis: Protecting our staff protects our patients, so our medical teams receive ongoing education on the proper use of personal protective equipment, and anyone involved in direct patient care wears a medical-grade mask. Our facilities require masks for anyone over the age of 5, we provide hand sanitizer to patients and visitors upon arrival, and social distancing is required in all areas – including areas where our staff would usually convene – to ensure everyone stays safe.

Bozeman Health: Bozeman Health has many pandemic-related and non-pandemic-related infection prevention measures in place. While most of our care sites have one main entrance, Bozeman Health Deaconess Hospital has eight entrances. Only four entrances are open at Deaconess Hospital to help ensure proper screening management and help consolidate the high-touch areas where extra cleaning and sanitization is needed.

We encourage people to contact their provider's office/clinic to see if a telehealth appointment is right for them. Bozeman Health also requires that all employees, patients, and visitors be screened at our open entrances at every care site. We also have a masking/face policy in place so that everyone is wearing a mask at all times unless they are eating. Social distancing floor stickers and signs are at every care site, along with hand sanitization stations and the requirement that all employees wear the proper personal protective equipment specific to their role. We've also had visitor restrictions to help reduce the number of people within our inpatient areas.

Great Falls Clinic: We have implemented many changes since March, including but not limited to universal masking, COVID-19 screening at all entrances including staff, or patients and visitors, limited visitor policies, social distancing requirements, telehealth, and virtual visit options, enhanced cleaning, and COVID-19 testing before all surgeries and procedures. We also provide free masks to all people entering our facility if they don't have one available.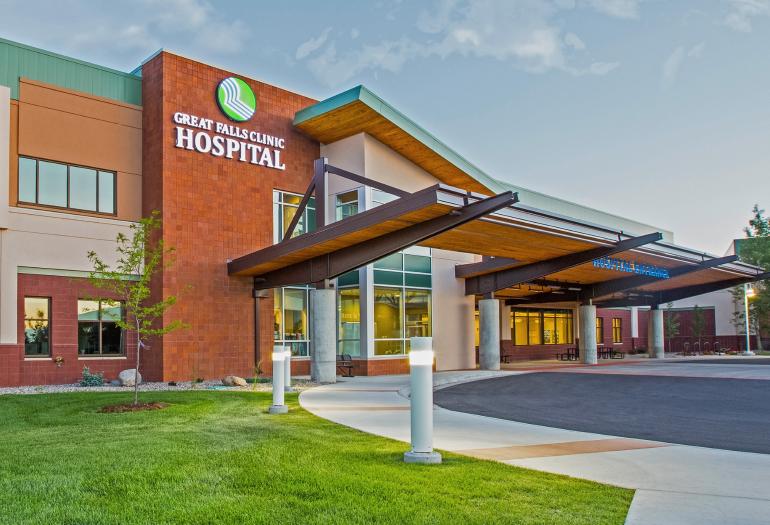 What are the biggest public misconceptions about hospital safety and Covid-19?
Benefis: The definition of a medical emergency has not changed with the introduction of COVID. People should not delay care over concerns about contracting COVID. If you have a medical emergency, our Emergency Department is still the place to be.

Bozeman Health: We want to reinforce to folks that it is safe to seek care when they need it. We can care for you. Seek emergency care when you need it—call 911. Our services don't stop because of a pandemic. It is important to seek care immediately when you don't feel as you normally do. Let us help you identify the issue so that you can get back to feeling well, instead of having it potentially develop into something more serious. People work in healthcare because they have an inherent desire to help people, care for them when they aren't feeling well, and do everything possible to keep people healthy. The COVID-19 pandemic has given healthcare workers a challenge that at times seems never-ending, but this is what healthcare workers have trained for—to deliver the best possible care, in and outside of a global public health crisis.

Great Falls Clinic: Some patients have assumed that some annual or preventative visits are not occurring during COVID-19, such as mammograms, colonoscopies, and more. However, we still highly encourage these visits, and certainly, patients should continue to schedule these regularly.
 
As new cases continue to rise in Montana, how will you continue delivering safe healthcare?
Benefis: Virtual appointments are more readily available than ever – more than 200 providers in nearly every specialty within our health system offer telehealth appointments. If a telehealth visit isn't the right fit for a patient's situation, our community can trust that we follow all protocols around protective equipment and enhanced sanitary measures.

Bozeman Health: Bozeman Health's number one priority throughout the COVID-19 pandemic is to keep employees, patients, and our community safe. Our pandemic response has been managed through an expert number of Bozeman Health leaders, physicians, advance practice clinicians, and employees through our Incident Command structure. That team meets daily to review priorities, evaluate the current situation, and mobilize response appropriately. We need the community's help in adhering to social distancing, wearing a mask when out of your home, diligently washing and sanitizing hands, and limiting your time in public. For more information about Bozeman Health's COVID-19 response, visit BozemanHealth.org/COVID19.

Great Falls Clinic: We will continue to follow all of our current safety precautions around COVID-19 and implement new ones as additional information on the disease becomes available.