The Three R's of Orthopedics: Repair, Reconstruct, Rebuild
Dr. Zachary B. Scheer; Dr. Alex LeGrand; Dr. Joan Bond-Deschamps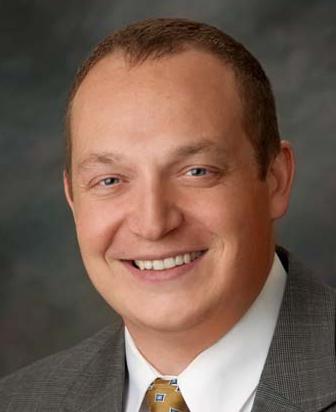 A Distinctly Montana Roundtable with
Zachary B. Scheer, M.D
Ortho Montana - Billings
www.montanabones.com
406- 237-5050
Dr. Scheer is fellowship-trained at The Core Institute in primary and complex total knee and hip arthroplasty with an emphasis on Computer navigation. His main focus is Total Joint Replacement.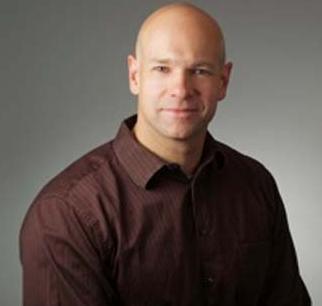 Dr. Alex LeGrand
Bridger Orthpedics and Sports Medicine - Bozeman
www.Bridgerorthopedic.com
406- 587-0122
Dr. Alex LeGrand is a board-certified orthopedic surgeon, fellowship-trained in Sports Medicine. He is an active US ski and snowboard physician and is the head team physician for MSU. He practices at Bridger Orthopedics and Sports Medicine.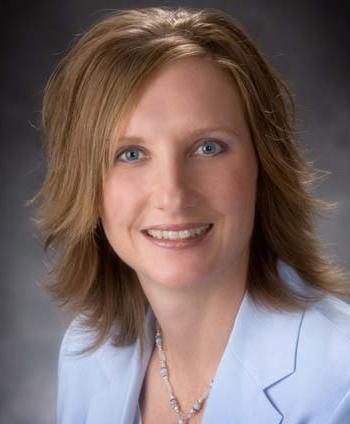 Joan Bond-Deschamps
Missoula Bone & Joint, LLC - Missoula
www.Missoulaboneandjoint.com
406-829-5574
Joan Bond-Deschampsis a physician assistant, PA-C, who specializes in orthopedics and bone health. She has 11 years of experience working at Missoula Bone & Joint with Dr. Michael Woods, orthopedic physician and back specialist.
In what orthopedic areas is your practice most successful?
Dr. Scheer: The science of total joint replacement has grown by leaps and bounds over the last 15 years. I am amazed at how quickly patients are up moving, exercising, and improving after a total knee replacement and especially after a total hip replacement. When a patient comes to see me they are often fighting a multiyear battle of pain due to joint disease. I am honored to facilitate a patient's return of function and decrease in pain after total joint arthroplasty.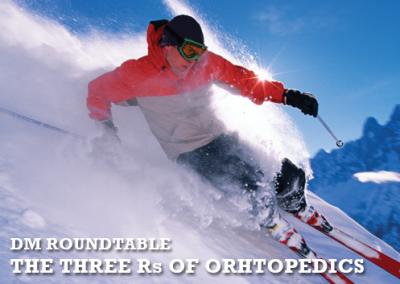 Dr. LeGrand: Bridger Orthopedics and Sports Medicine (BOSM) has remained most successful by continuing to focus on subspecialty care. Since its inception over 20 years ago, BOSM has employed only surgeons with fellowship (sub-specialty) training. This has allowed individual fields within orthopedics to stay current with advances in evidence based patient care. Part of the success of this model rests on the teamwork and collegiality of the physicians themselves. Egos (tend) to be left at the door and the right surgeon for a given orthopedic problem will take care of the patient, regardless of who they might happen to see first.
What procedures or protocol does your practice have in place for diagnosis and treatment?
Dr. Scheer: I have found that the most important part of evaluating a new patient is to listen to them. Medicine has so many tests today but the history and physical examination is where the rubber really meets the road. Part of the new patient work-up is to obtain x-rays of the problematic joint. However, I often tell people that "I do not treat x-rays, I treat people." We do have access to a variety of tests that are often quite helpful for the more complicated patients, but the doctor-patient relationship is by far the most beneficial.
How is a patient's age a determinant for your selection of a treatment?
Dr. LeGrand: Bozeman is a unique community in that we have a disproportionately active community with 60-and 70-year-olds logging 50+ days a year at Bridger Bowl. We have the different lifestyles of a 63-year-old accountant versus rancher. As such, age is certainly more than a number and treating patients appropriately for their physiologic age rather than chronological is the norm at BOSM. That said, it is clear that our body tissue changes over time, which has implications for treatments. There are several areas where true chronologic age has clear implications for treatment options. As examples, prior to age 30 or 40, there appears to be a higher failure rate with ACLs surgically reconstructed with allograft (cadaver tissue) as opposed to autograft (patient's own tissue). Similarly, the highest risk for a 16-year-old who dislocates their shoulder is recurrent instability while for a 70-year-old with the same injury, the biggest risk is rotator cuff tear.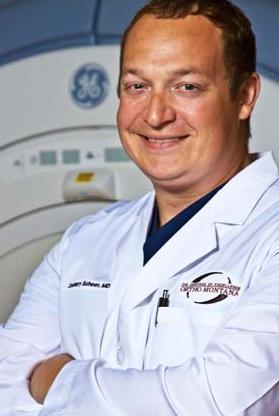 How do you evaluate and communicate options available to your patients?
Dr. Scheer: I love when patients come to their visit with questions written down. This facilitates me making sure no question is forgotten or left unaddressed. I perform surgery every day. This is my job and I am good at it. To a patient this is a new scary experience that they often have no personal experience with or have only heard things "through the grapevine." A large part of my job and my responsibility is education to the patient.
Dr. LeGrand: Treatment options are always conveyed verbally by the physician and are often reinforced with media such as written materials and web links. The focus is providing the patient with the best evidence to support treatment options and explaining them in a fashion that patients understand so that ultimately the patient is empowered to determine the direction of their care.
What does your practice do to stay current with medical advancements in orthopedics?
Dr. LeGrand: The field of orthopedics has exploded over that last generation, with hundreds of peer-reviewed journals and thousands of educational meetings each year. It has become impossible for any one individual to stay on the cutting edge of the entire field as new advances are made. The subspecialty focus at BOSM allows individual surgeons to stay current within their area of expertise. The collegial atmosphere that the surgeons enjoy and embrace also serves to encourage sharing of new evidence and new techniques.
Dr. Scheer: At Ortho Montana all of our physicians are sub-specialized. This means that we all did the basic medical and orthopedic training. We then went on to do an additional year of specific training, which in my case is total knee and total hip arthroplasty. Ortho Montana physicians do not dabble across the orthopedics spectrum. What that means to patients is that we all do our specific procedures very well, rather than do multiple procedures with an average skill set. Additionally we all strive to keep up to date with in our individual sub-speciality. This is accomplished through attending and teaching at multiple meetings throughout the year.
What is a Bone Health Clinic?
Bond-Deschamps: A Bone Health Clinic (BHC) is a comprehensive evaluation of your bone health.  Our goal is to promote healthy bone density, reduce fracture risk, accelerate healing and prevent re-fractures.  There are two important components — prevention of osteoporosis and treatment of existing disease.
What procedures or protocol does your practice have in place for diagnosing and treating bone health?
Bond-Deschamps: The loss of bone occurs silently and progressively. Often there are no symptoms until the first fracture occurs.  Our first goal is to identify patients with several risk factors for osteoporosis before a fracture occurs.  Our second goal is to evaluate and treat a patient after surgical repair of a fragility fracture.  Bone Health evaluations can improve orthopedic surgery outcomes and can increase post-surgery healing. 
Who can benefit from the Bone Health Clinic?
Bond-Deschamps: You may be referred by your Primary Healthcare Physician, by your Orthopedic Physician, or you may recognize that you meet several of these guidelines: You're a woman age 65 or older; you're a male age 70 or older; you break a bone after age 50; you're a woman who's gone through menopause, and have a family history of osteoporosis, have a small frame, or are on hormone replacement therapy; your x-ray demonstrates bone loss; you've noticed height loss of ½ inch or more within one year.
How do you evaluate and communicate options available to your patients?
Bond-Deschamps: Our personalized treatment recommendations are based on individual bone density, laboratory testing (blood test), and evaluation of the patient's health history (including medications), and their lifestyle.  Options may include Balance and Fall Prevention Physical Therapy, Nutrition consultation, and Drug Therapy to increase bone density.  Treatment plans are monitored and retested.
Bone Density Testing (DXA scan) can be performed at Missoula Bone & Joint. This test measures bone mineral density (BMD) and the amount of BMD relates directly to bone strength. The spine and hip are typically measured because this is where most osteoporotic fractures occur.
What resources would you recommend?
Bond-Deschamps: The National Osteoporosis Foundation (www.nof.org) and International Osteoporosis Foundation (www.iofbonehealth.org).