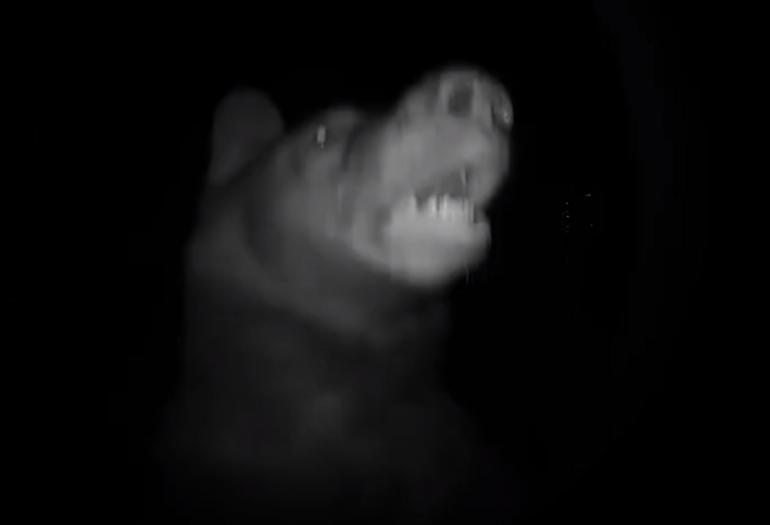 It seems like the set up for a bad joke: 
Knock knock.  Or rather, ding dong.  Who's there?  Bear.  Bear who?  
Just bear.
But that's the surprise a couple in Truckee, California (we know, you hate that, but we take our bear videos where we can get them) got when they checked their doorbell camera and found they had a surprise visit from a curious bear.  
Doorbell videos are curious things, letting us see the other side of night, where weird things happen while we sleep.  There was the case of the family who woke up to a video of a man licking their doorbell for three hours, and there was the guy who left old televisions on the porches of random people.  But our favorite by far is Doorbell Bear.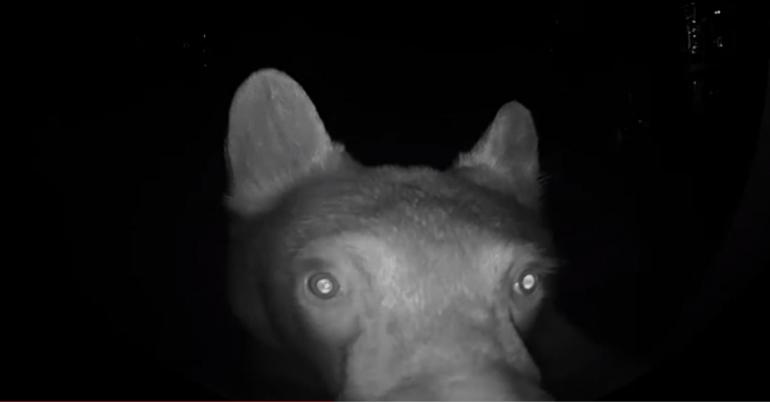 Doorbell Bear walks right up to the doorbell, peers into the camera, and reaches out with a curious, tentative paw.  And then he mashes that doorbell!  
It was 10 PM in a quiet neighborhood, so the couple inside didn't know who could possibly be at the door.  When they checked the footage, what they saw must have inspired a mixture of awe, laughter and fright.   Like Piano Bear, who we told about not too long ago, it's one of those moments that feels uncanny, as if something has accidentally bridged the gap between animal and human.  
But it's the camera angle that makes it comedy gold.  Sometimes you can only see the very top of his head, and the distorted perspective makes the bear look like, well, something out of somebody's nightmare.  But kind of a cute nightmare.  
See the video below: