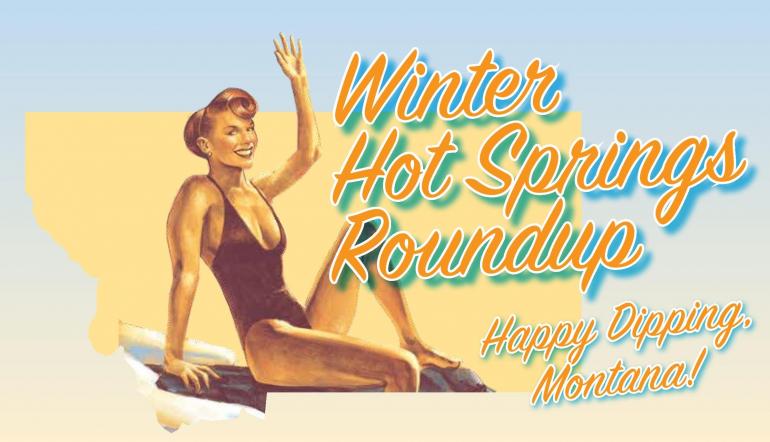 Few things in life are more magical than visiting a Montana hot spring in the wintertime to soak in a steaming spring while surrounded by piles of fresh snow!  Montana boasts some of the finest hot springs in the west, and we're pleased to present you with a selection of some of the best. Soaking in a Montana hot spring isn't just fun and pleasant—your soak comes with a long list of health benefits! Deep relaxation, improved sleep, skin problems, improved circulation, and even congestion relief are among the many benefits of a good soak. You might be surprised to learn about some of the benefits of soaking in the unique mix of minerals present in Montana's hot springs. Plan a fun family trip to visit the hot spring nearest you and ask about their springs' mineral content!
---
Open Year-round
190 Hwy 135
Paradise, MT 59856
(406) 826-3150

Quinn's Hot Springs Resort is nestled in a majestic canyon on the Clark Fork River in Paradise, Montana. In addition to hot springs soaking, guests also have access to a fine dining restaurant, tavern, massage services, gift and coffee shop, as well as a variety of lodging choices. The resort offers seven hot springs soaking pools as part of their new pool complex where guests can relax and rejuvenate against a mountain backdrop.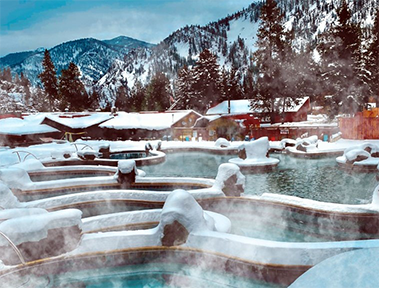 The hot springs are mineral-rich, and 100-percent natural with no chemicals added. Guests will find a variety of temperatures to choose from, with the hottest pool a toasty 106°F (41°C). Also available is an ice pool, not for the faint-of-heart, designed to increase heart rates and improve circulation.
 
---
Open Year-round
4920 W US Highway 12
Helena MT 59601
(406) 443-5777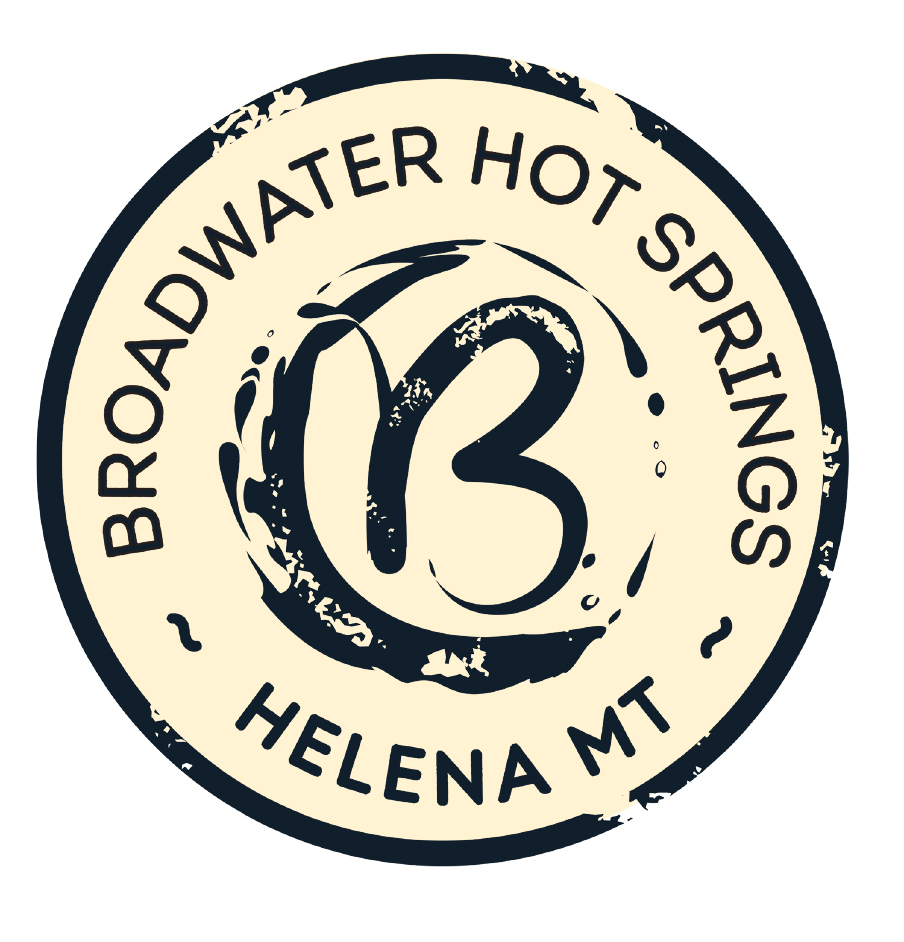 Helena's only geothermal mineral hot springs, Broadwater Hot Springs is conveniently located 10-minutes from downtown. The natural hot springs artesian well has seasonal temperatures from 148 to 152 degrees. Bring the whole family and spend the day with us while enjoying our spacious, fully loaded fitness floor, and wet and dry saunas. Don't worry about packing a lunch or what you'll drink because our taproom and grill have a splendid selection of beer,
wine, and delicious food.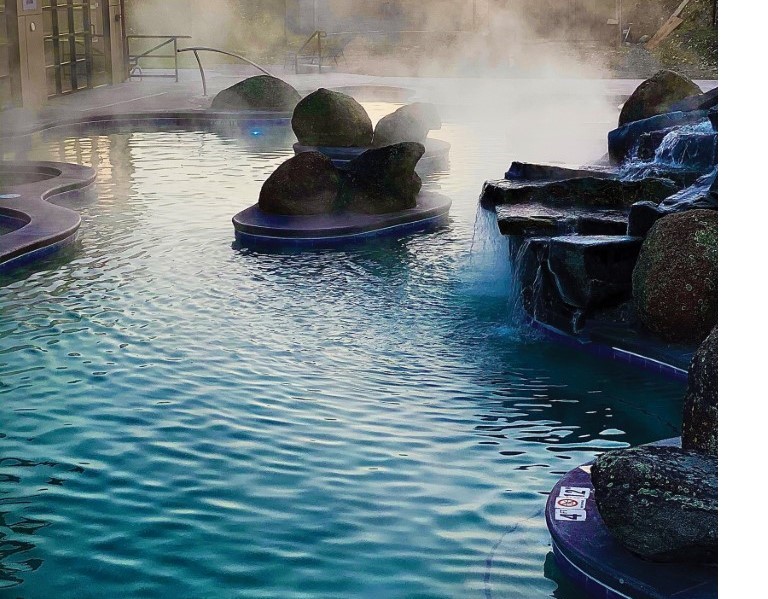 The Soaker Pool is a large freeform pool with bench seating and a relaxing waterfall feature. The Soaker Pool is kept between 97 to 102 degrees. The Springs Pool is a large freeform pool that's lined with bench seating, ideal for soaking. The Springs Pool is kept between 97 to 102 degrees. Our cold plunges are kept between 60-70 degrees.
---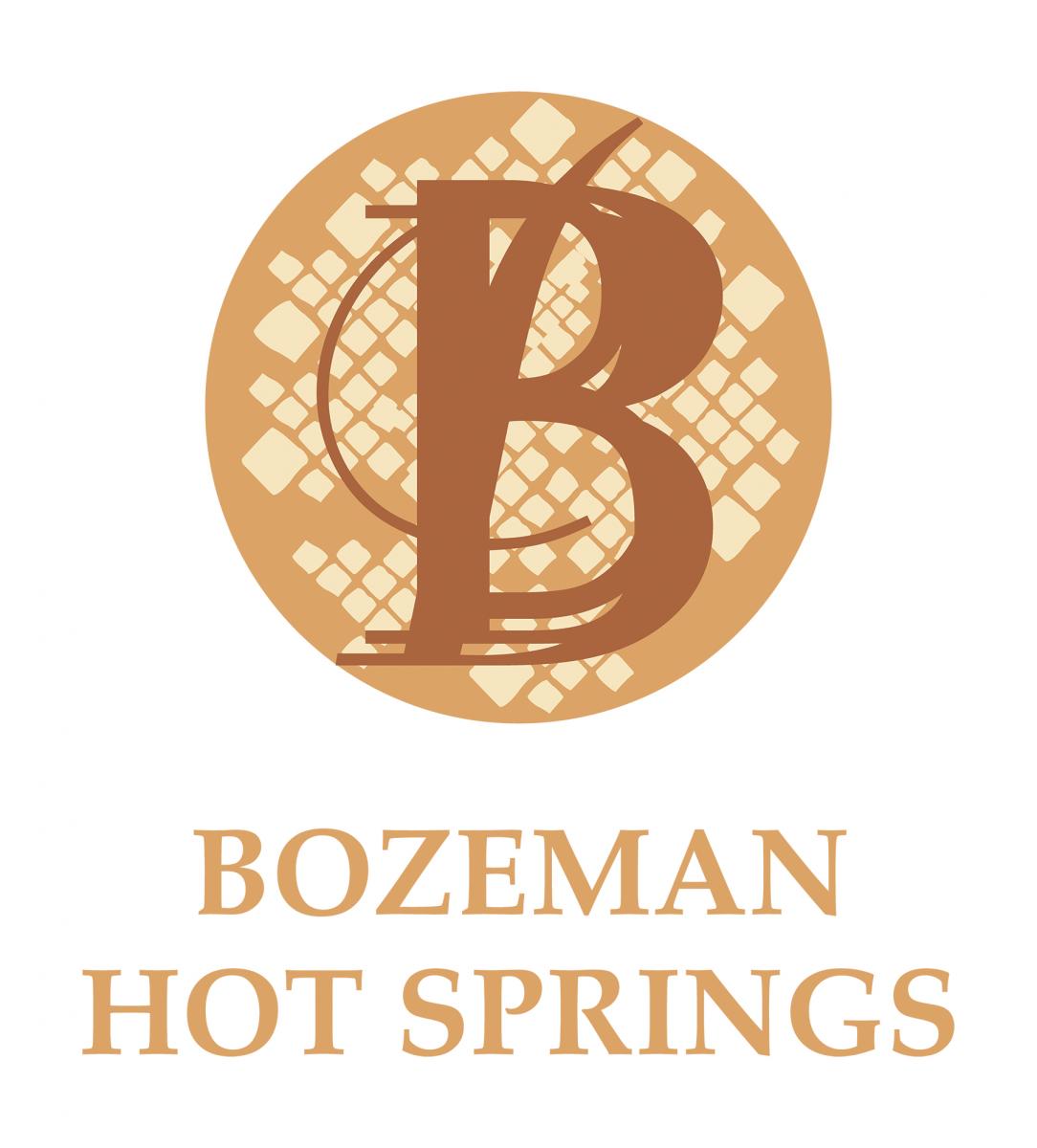 Open year-round
Hours on website 
81123 Gallatin Road
Bozeman, MT 59718
(406) 586-6492
Located in Bozeman, the Bozeman Hot Springs consists of 12 total pools, both indoor and outdoor, with temperatures ranging from around 60°-106°. With a little something for everybody, these pools are perfect for relaxation, recovery, and physical wellness. Paired with the pools are a steam room, dry sauna, reservable venues, fire walls, and ambient neon lighting, the Bozeman Hot Springs offers something for families, solo relaxers, and friend groups alike.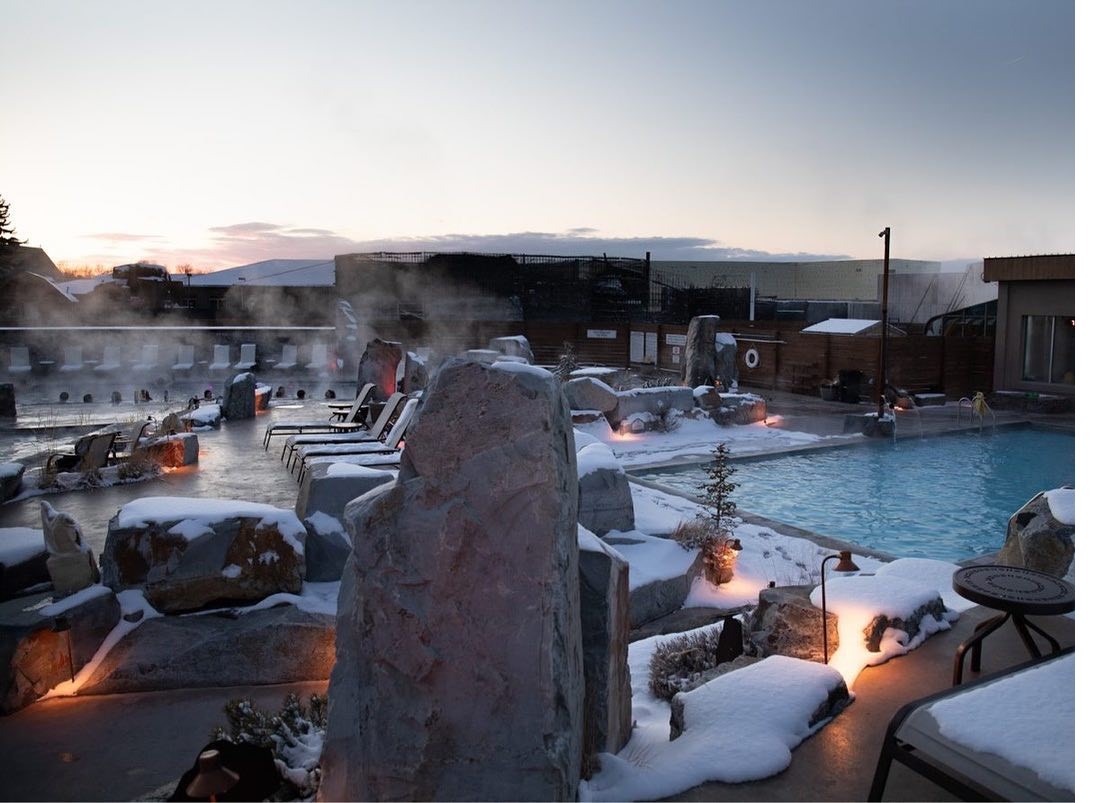 The pools only scratch the surface of what the Bozeman Hot Springs has to offer. Within the facilities, there is a full fitness center complete with machines, free weights, and a room for fitness classes. Twice a week, there are also live music events on the outdoor stage that are free with daily admittance. These shows range from solo acoustic shows to full-sized rock bands. Behind the Hot Springs, there is a campground that is open during the summer seasons. A reservation at the campground also grants you free access to the Hot Springs pools. Check them out for an experience unlike any other!