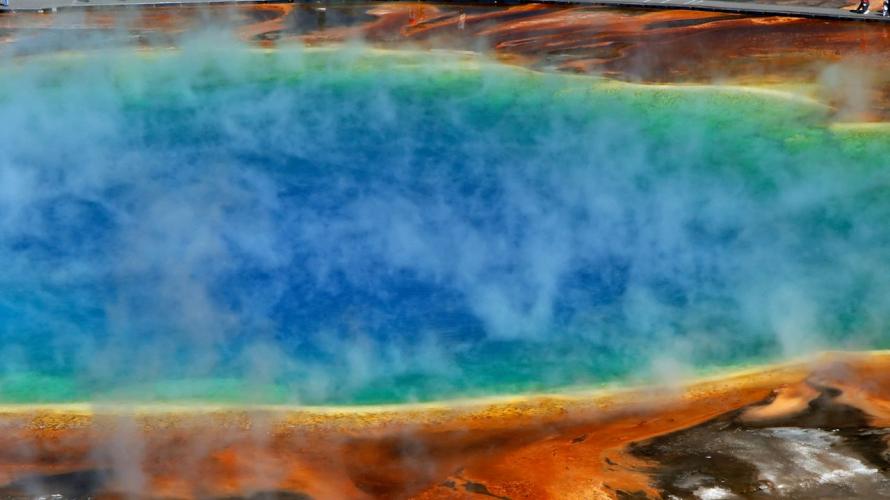 Gushing geysers, steaming hot springs, dense forests, wandering bison, and towering waterfalls. Yellowstone National Park was not only our country's first national park but is also one of the most unique. This past weekend, I ventured back through the park for the first time in over 10 years.
 
As a native Montanan, I often take places like Yellowstone and Glacier Park for granted because they are pretty much right out my back door and I've experienced most of their sights several times. And of course, they are the hot spot destinations for millions of tourists every year which makes them busy metropolises in the summer. But every once in a while it's nice to revisit the natural treasures in my own state and be reminded of why I am so blessed to live where I do.
 
With my parents and husband all piled into the car, we began our whirlwind tour of Yellowstone bright and early Saturday morning. After a sugary breakfast of sticky buns from Ernie's Café in the town of West Yellowstone, we made our way towards the park entrance. Several minutes of waiting later, we had our park pass in hand and joined the eager line of cars pulling out for their sightseeing adventure. Our first planned stop was historic Old Faithful.
 
As we wound through the dense forested park, we kept our eyes primed for any potential wildlife sightings. Along the way, we made several pit stops at some other hot springs where we noticed crowds gathering. The only way to take in the colorful and steaming pools of water was to walk along the narrow wooden boardwalks that meandered visitors safely around them. The colors of the water were fantastically vibrant. Shades of aqua, sapphire, and cobalt lightly stained each pool but the water was completely transparent.
 
I knew I had seen many of these hot springs as a child but it felt like I was seeing them for the very first time. Despite the dangerously high water temps of the pools, looking into each of them seemed to bring a sense of peace to my mind.
 
After lingering about the pools for a few minutes and snapping a few photos, our grumbling stomachs told us that it was time to head for a lunch stop at Old Faithful.
 
Upon arriving at Old Faithful, we were amazed at the mass crowd gathering around the viewing area. After realizing that the next eruption was expected within 15 minutes, we made a mad dash towards the crowd to secure our own spot in the back. As we huddled among the masses, I heard numerous languages being spoken and realized just how far many of the people standing beside me had traveled. For most of them, this was truly a once in a lifetime opportunity.
 
As more and more steam billowed out from the geyser's crater, more and more cameras and phones stood at attention above people's heads. Finally, true to form, steaming water shot skyward from the geyser to the cheers and hollers of everyone around us. Our first major landmark sighting was complete.  
 
After binging on pulled pork sandwiches in the cafeteria nearby, we crawled back in the car to continue on our journey. My husband directed us towards a sight that was to be a first for both myself and my parents: Yellowstone Lake Hotel.
 
After turning a corner, we first came upon the grandiose Lake Hotel dressed in a mellow shade of custard yellow. With colonial style architecture, immense white pillars and a lengthy veranda out front complete with rocking chairs, the hotel almost seemed out of place for such a rustic part of the world. Upon stepping through the front doors, I felt transported back in time to the days of the kind of luxury that existed on the Titanic. Light piano music plinked away in the background while I took in the airy dining area and large wooden bar just inside the entrance. With large front windows overlooking Yellowstone Lake, it felt like the perfect place to settle in and stay awhile. But alas, more sights awaited us.
 
The rest of the day involved a scenic overlook of Canyon Falls, a surprise drive by of a large bison herd complete with several wobbly youngsters, and a trip to the bear and wolf wildlife discovery center in West Yellowstone. By the time I finally kicked off my hiking boots and reclined back on our hotel bed, it felt like an adventurous week had passed rather than a single day. But in that one day I had the privilege of seeing some of the most sought after sights in the world. And I felt grateful for that.
 
My day in Yellowstone Park was a truly beautiful one and rekindled my love for a place that I had nearly written off as too touristy for local Montanans to visit. As a natural wonder of our state, Yellowstone is constantly changing and evolving and never ceases to amaze its visitors—be it their first visit or their 100th.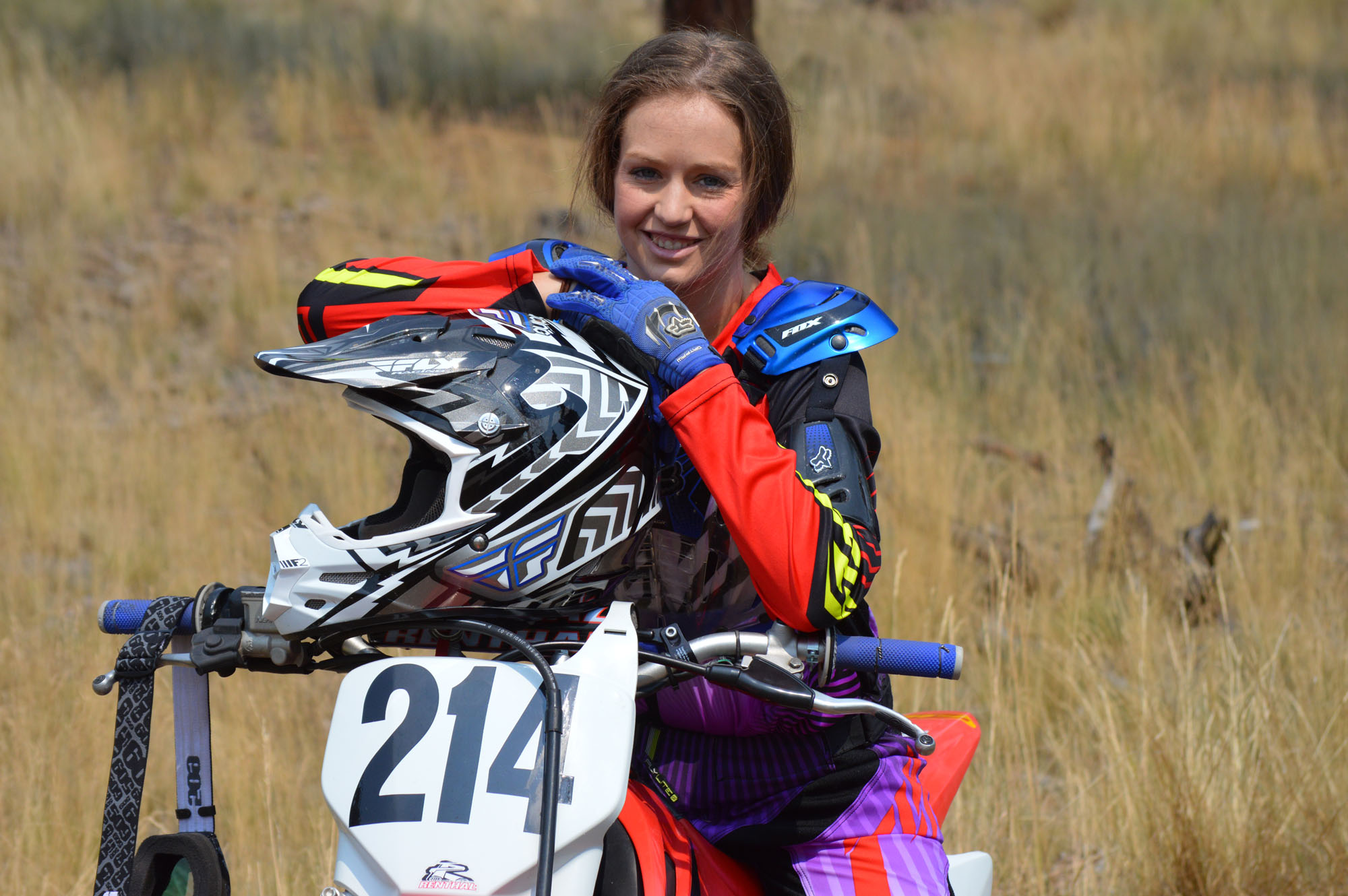 Lacey Middlestead is a Montana native and freelance writer currently living in Helena, Mont. She loves meeting new people and helping share their stories. When she's not busy writing articles for newspapers like the Independent Record and Helena Vigilante, she can usually be found indulging in her second greatest passion–playing in the Montana wilderness. She loves skiing and snowmobiling in the winter and four wheeling, hiking, boating, and riding dirt bikes in the summer.