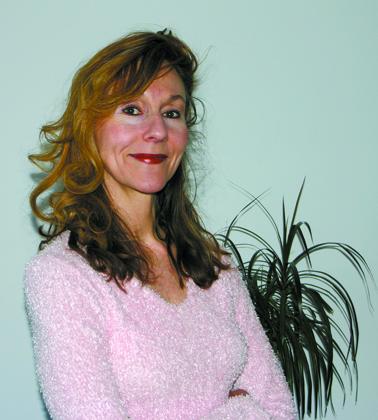 American Prairie Reserve
By Cynthia Logan
When Lewis and Clark waded through the sea of grass that blanketed the northern Great Plains 200 years ago, they encountered a wealth of wildlife rivaling that of the African Serengeti. Today, much of the prairie and its native plants and animals (including bison, pronghorn, deer and elk) have all but disappeared — and less than one percent of native prairie landscapes have any long-term protection. American Prairie Reserve intends to change that.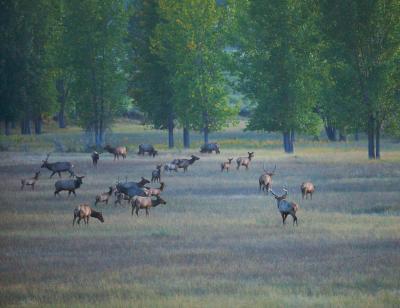 Mission
Established in 2004 and headquartered in Bozeman, the organization's mission is to create and manage a prairie-based wildlife reserve that, when combined with public lands already devoted to wildlife, will protect a unique natural habitat, provide lasting economic benefits, and improve public access to and enjoyment of the prairie landscape. The nonprofit's vision is to become a world-class destination for visitors and outdoor enthusiasts.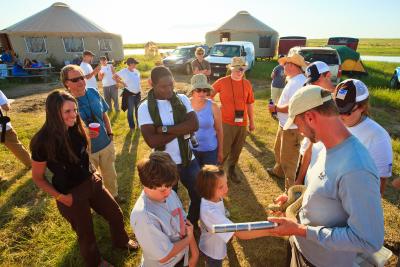 Accomplishments
APR currently owns and/or leases nearly 274,000 acres of deeded and public land. Already, thriving herds of elk, mule and whitetail deer, pronghorn, and the majestic American bison roam these grasslands, watched over by resident and migrating birds. Working with scientists from the World Wildlife Fund, APR has developed a comprehensive bison reintroduction plan.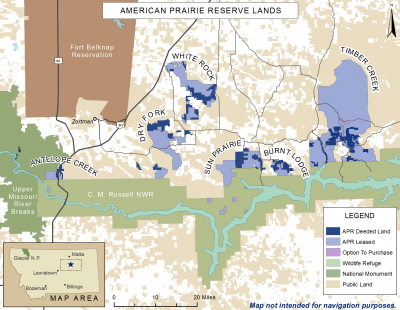 "This is one of the largest if not the largest land conservation effort being undertaken in the lower 48," says APR's Managing Director, Dick Dolan. "We've purchased nearly 60,000 acres and lease another 210,000. When we're finished, the Reserve will be more than one-and-a-half times the size of Yellowstone National Park. It's a great example of an innovative public/private conservation effort."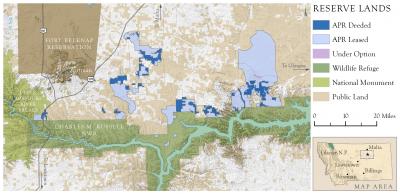 Located in northeastern Montana, the Reserve boasts numerous Native American and homestead-era historical sites. Stunning vistas provide a terrific backdrop for hiking, mountain biking, snowshoeing, horseback riding, camping and hunting. While visitors are welcome to enjoy this inspirational landscape any time of year, roads are remote and it's important to have a rugged vehicle, and be well prepared and self-sufficient. The Buffalo Camp is open year round, with seasonal campground hosts in the summer and fall.
According to board member Dorothy Bradley, "It is a special treat to see visitors who usually associate 'Big Sky Country' with craggy peaks and plunging waterfall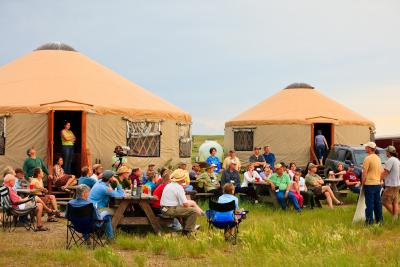 Contact
Phone: (877) 273-1123
Email: [email protected]
Website: www.americanprairie.org
Office: 7 East Beall, Bozemans become absolutely wide-eyed at this glorious splash of the biggest sky you'll ever see."