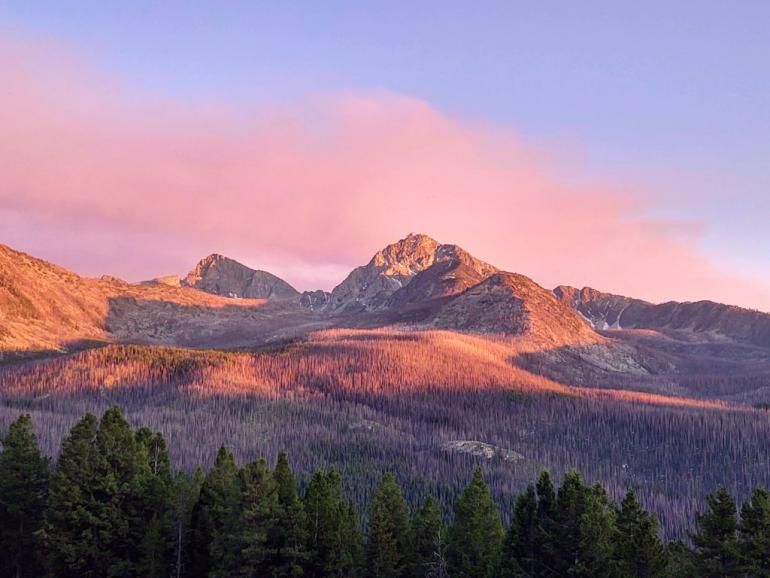 I first heard about the Anaconda Pintler (affectionately the A-P, for short) when I accepted a job with the forest service as a wilderness ranger. At the time I did not know that much about the area except from what others told me or from looking at maps of the area. I remember my first drive into the A-P, forest service truck weaving around potholes and washboards that rattled your teeth. We headed into the Carpp Lake area to clear trail with crosscut saws; chainsaws are prohibited in the wilderness as well as any other motorized use. 
I could see Warren Peak in the distance getting closer and closer out the window of the truck and we kept stopping to take photographs. We hiked in with our saws and daypacks on a clear and crisp day. Our lunch spot was lower Carpp Lake which sits right below Warren Peak and as we walked around the lake scoping a good lunch rock to sit on, we could not stop saying how peaceful and beautiful it was. There were other people there enjoying the day fishing, setting up camp, or using the lake as their rest stop as they continued further into the wilderness. As a ranger, one of our jobs is to talk to people about the importance of not camping by the lakes, fire pit use and other issues that come with recreating in a wilderness area. 
What I enjoyed was asking people why they were there. Some said it was a family tradition to camp and fish the alpine lakes in the A-P, for some it was their first time, and they were looking for some solitude, others came by horseback and were with clubs that use the A-P to be with like-minded others who want to protect this unique place. It was always apparent this place held a special place for others as it did I.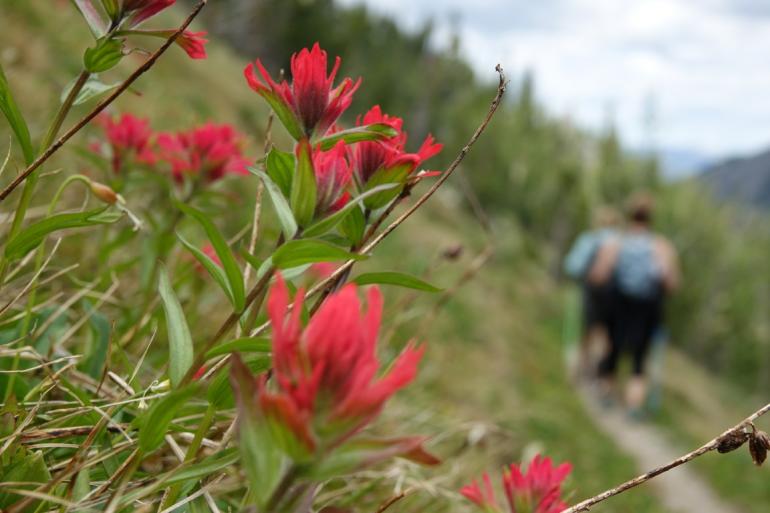 The A-P is unique in that it protects a large array of glacially carved landforms. With an elevation from 5,100 feet to the highest on a mountain called West Goat Peak at 10,893 feet. The wilderness supports riparian forests that hold spruce, alpine larch, white bark pine and fir in the sub-alpine areas to vegetation up on the high mountain slopes. Wildlife include elk, bear, bighorn sheep, mountain goats along with one of my favorites, the Pika. It protects the watershed and boosts nearby economies with tourism. 
The A-P takes time to get to any way you try to approach it. You can access the wilderness from US highway 93 and Highways 1, 38 and 43. The roads are often your first adventure before you even get to the trailhead. This area has always made me feel like an old-fashioned explorer. Opening a map of the area, I'll look for lakes or peaks to climb that have not seen too many people. 
The communities that are at the base of the A-P protect the wilderness fiercely as does non-profits such as WildMT, The Anaconda Trail Society to name a couple that hold hikes in the wilderness to highlight areas of concern or teach why we need to protect these wild places.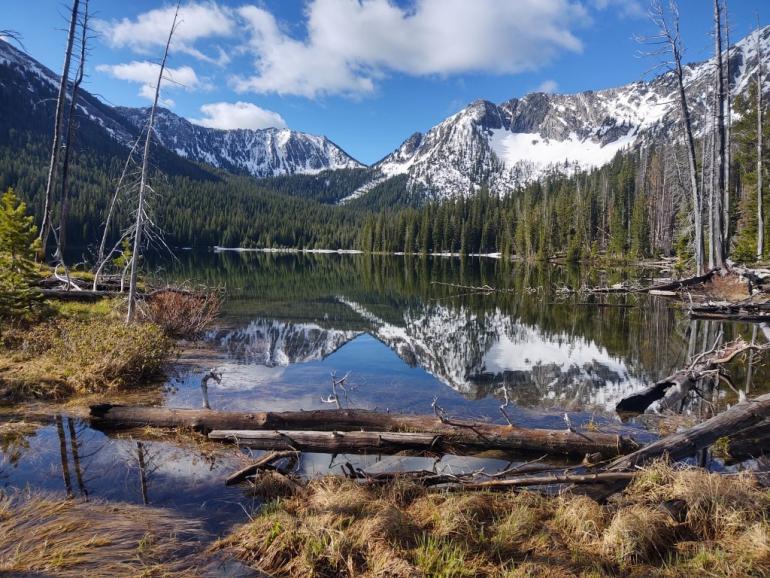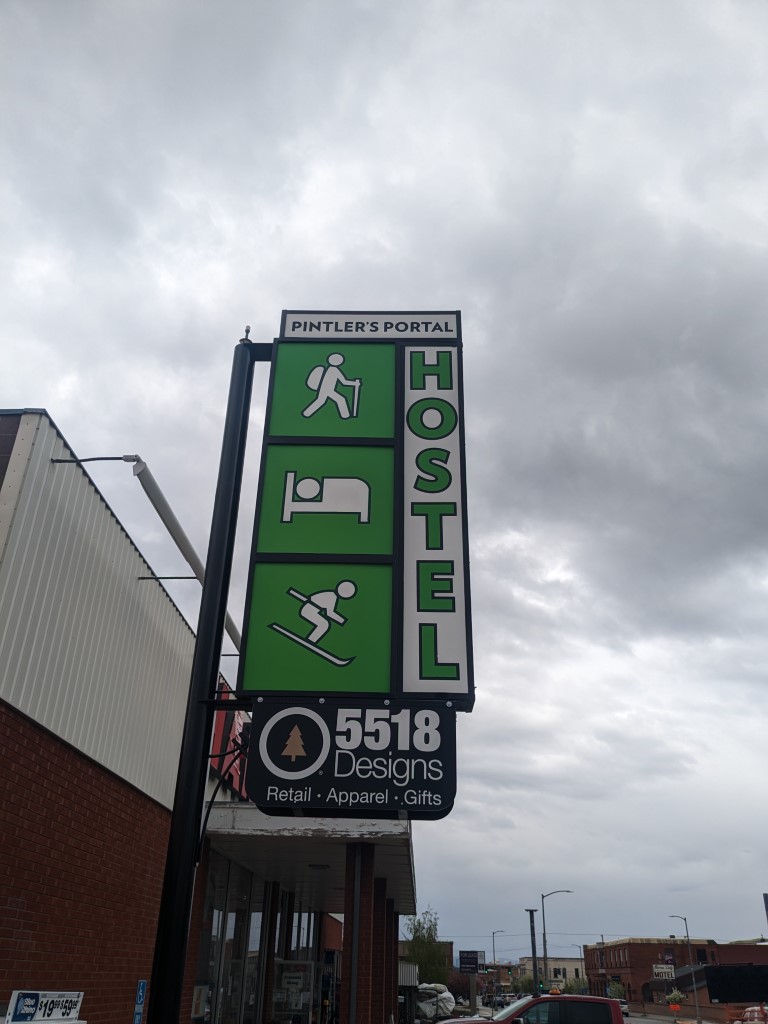 One of my favorite things about the A-P is a hostel that lies, not in the wilderness, but in the nearby picturesque town of Anaconda itself. In fact, many Continental Divide Trail hikers and others seeking to get out into the A-P stay at Pintler's Portal Hostel. It is an impressively trendy (and comfortably appointed) local hangout catering to hikers, recreationists, and adventuresome travelers who need a comfy, affordable bed and a great community vibe. 
Owners Steve and Marsha Hill told me that had between 375 hiker night stays between June 1st and September 30th last year, most to use Pintler's Portal as a base camp for further adventures. This year, based on what they have seen so far, they have every indication that it will be more. 
It's true that in the past five years recreational use has grown in the area and with this poses new problems. Several areas are experiencing overuse and there are areas that are almost critical. Certain tundra areas that are extremely sensitive to over-use are seeing user-built trails. The best outcome for the A-P to survive this growth is that we get educated on what we can do to protect this unique wilderness. 
I will never forget my first experience on a cold fall evening hiking along a ridge and hearing elk bugling below me in the valley floor or my first time I saw alpine larch along a lake with the first snowfall, the wildflowers that lined the trails and the fragrant pine on a hot summer day as I hiked to a cold alpine lake. The Anaconda Pintler is and always will be that place I walk into when I need to find my space, my solitude, and my adventure. Before heading out into the A-P read the regulations on what is prohibited and allowed in the wilderness, as there are different regulations that apply than in the rest of the national forest. 
The Anaconda Pintler is singularly rugged and beautiful. There are pristine alpine lakes fished and protected by locals, peaks that few ever hike up due to the forbidding terrain, places so wild that getting to them will take hard bushwacking that will leave you scarred, bruised, and often bleeding. 
Places you might find on a map, but not on the internet.