The Architectural Achievements of George H. Shanley
George H. Shanley's architectural philosophy was superb in its simplicity: to recognize and fill the need for longstanding design. 
When he died at age 85, he was already one of the state's most prominent architects, the designer of many of prime buildings in Great Falls as well as some of the major ones in Montana. He was a traditional architect who saw his vocation as synchronized training of hand and mind, of reasoning and of imagination. Design, as he presented it, was the arrangement of the component parts combined with a nimbly executed symbolic flourish. 
He believed that the shaped environment needed to exemplify integrity and permanency and should be branded with their own legacy.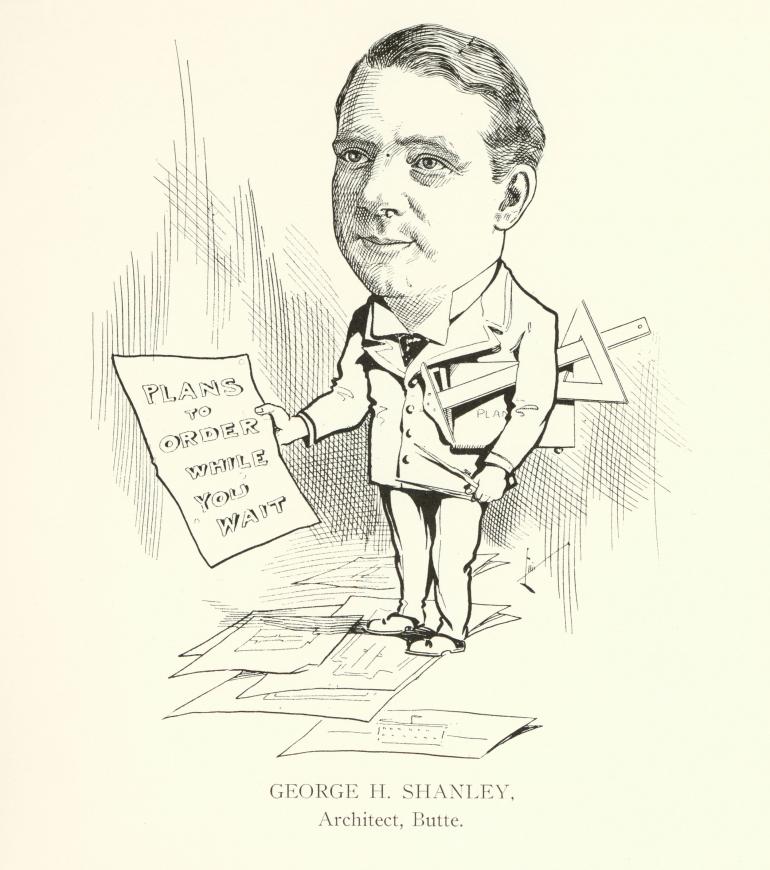 George H. Shanley was born around the start of the Gilded Age in Crittendon County, Vermont, August 26, 1875, of Bernard C. (a contractor) and Mary Flynn Shanley (several sources list contrasting birth dates, but this is the one cited in his obituary). His parents, both of whom were born in Vermont of pioneer families, were of Irish stock. Shanley received the "ordinary common school education," as he once later described it, reared and educated in Burlington grade and high schools, and attended the University of Vermont.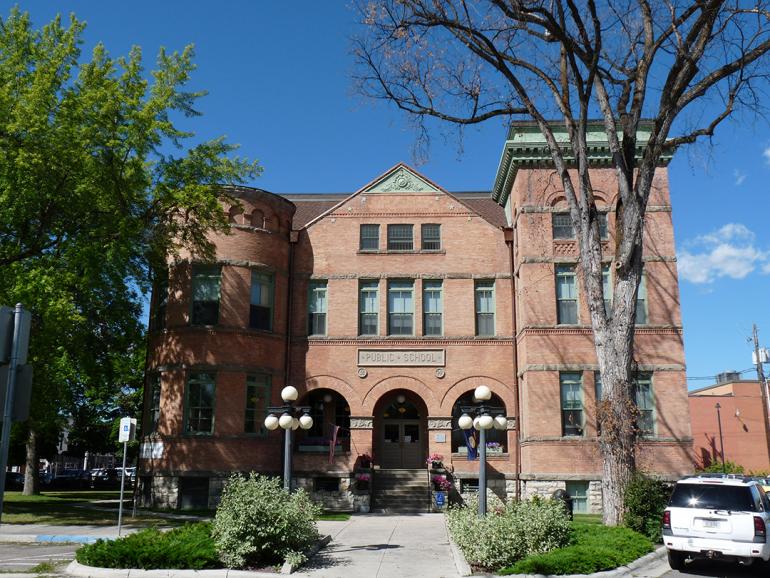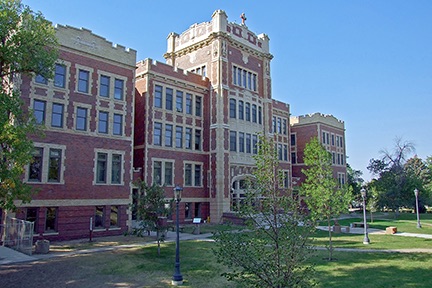 After graduation, Shanley landed in the Mid-West, where he studied architecture in the office of Gerhard A. Tenbusch, at Duluth, Minnesota. Tenbusch was born in Germany in 1866 and came to America at the age of 17. He graduated from the Massachusetts Institute of Technology, and in the 1890s, he worked as a draftsman and later architect, eventually partnering with I. Vernon Hill. From Tensbusch, Shanley learned the fundamentals of the contemporary art styles popular in the country, from Queen Anne Style, to Beaux-Arts Revival, to modern-day variations of Gothic and Romanesque. 
Equipped with such knowledge and training, Shanley pressed West further still—he once said that he "originally came to Montana to help his father construct a barn near Glacier Park", he settled in Kalispell in 1898. In Kalispell, he co-formed the firm of Gibson & Shanley. His partner, Joseph Gibson, arrived a couple of years prior to a rough-hewn community of a few log cabins; he had built many of the town's earliest residences, including a large quantity of Craftsman-style cottages. 
Gibson & Shanley were prolific in the Kalispell area around the turn of the century, contributing to the development of the Queen Anne and Romanesque-rich Kalispell Main Street Historic District. Among other distinctions, George Shanley is listed on the U.S. National Register of Historic Places as the designer of the Masonic Temple (built 1905, 241-245 Main Street) and Flathead County High School, in 1903.
He moved to Butte in 1904, where he became associated with Kent & Shanley. (John Kent, a native of Council Bluffs, Iowa, designed the wings for the State Capitol Building in Helena.) After Shanley's association with the firm, the pair designed many significant buildings in Butte, Anaconda, Helena, and even Havre. 
Perhaps the grandest achievement around that leg of his career, was his design of the Finlen Hotel. Inspired by the Beaux-Arts Astor Hotel in New York City, the Finlen opened in Uptown Butte on New Year's Day in 1924 as "one of the most well-designed hotels between Minneapolis and Seattle," according to a contemporary pamphlet.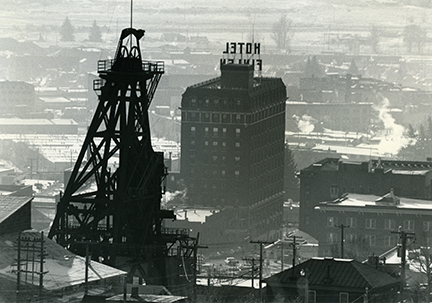 The Finlen's highest tower was concluded in 1924 and construction began on the second one in 1927. The great stock market crash of 1929, however, brought that to a standstill. 
In 1909, Shanley moved to Great Falls to finish the Rainbow Hotel (built 1911, now Rainbow Senior Living), and he resided there until the time of his death in 1960. Shanley's fingerprints can easily be viewed across Great Falls, the most notable being the Tenth Street Bridge, which was completed in 1920 in tandem with engineer Ralph Adams of Spokane. 
The 1,130-foot structure was erected with eight concrete open spandrel arches, and, in addition to cheap and reliable Ford Model T's, the bridge transported trolley traffic until 1931.
Great Falls exhibits some of Shanley's most elaborate ideas, including the five-story brick Rainbow Hotel, the imposing Barber-Lydiard Building at 600 Central Avenue, and the gargoyle-laced Rocky Mountain Fire Insurance Building next door at 601 Central Avenue. Created in 1951, with a tinge of modern architectural influence, the Barber-Lydiard Building served as the location of Shanley's offices.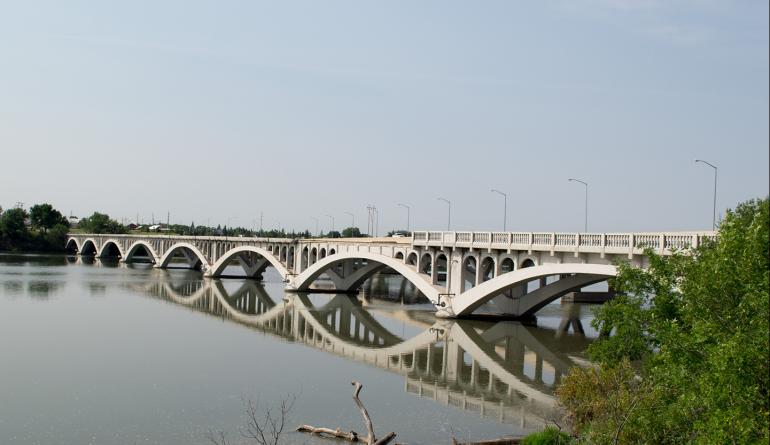 The foundation of Ursuline Academy, now Ursuline Centre (2300 Central Avenue), was laid on September 17, 1911. Constructed in Collegiate Gothic Revival style, its doors opened to the first class in September 1912 for girls and boys, kindergarten through 12th grade. The building housed the Ursuline Sisters' "motherhouse," and girls of school age were accepted as boarders. According to the one newspaper account, "Shanley donated a portion of his fee to the sisters."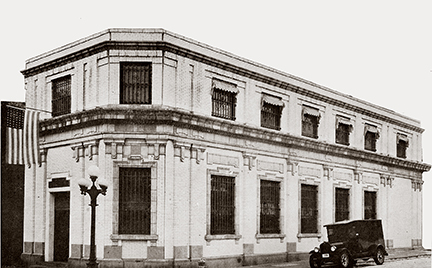 While Seattle architect Henderson Ryan (1898-1923) has been credited for the design of the Great Falls Liberty Theatre, Shanley worked as a consultant on the project. Shanley also planned the First National Bank and Federal Reserve Bank Buildings in Helena and he was the designer for the $50 million Army Winter Training Camp, at Yellowstone National Park. Yet perhaps it is the sandstone, two-and-one-half-story Teton County Courthouse in Choteau which is the finest illustration and the most well-preserved example of his imagination. Embellished with all of the details of early 1900s Italian Renaissance Revival public architecture—the symmetrical façade, arched entrances, sandstone sills and lintels, among them—the courthouse was erected in 1906 to great civic cheer, including Choteau's hometown newspaper which declared the completion as "a monument to the honor and integrity of all the people of the county."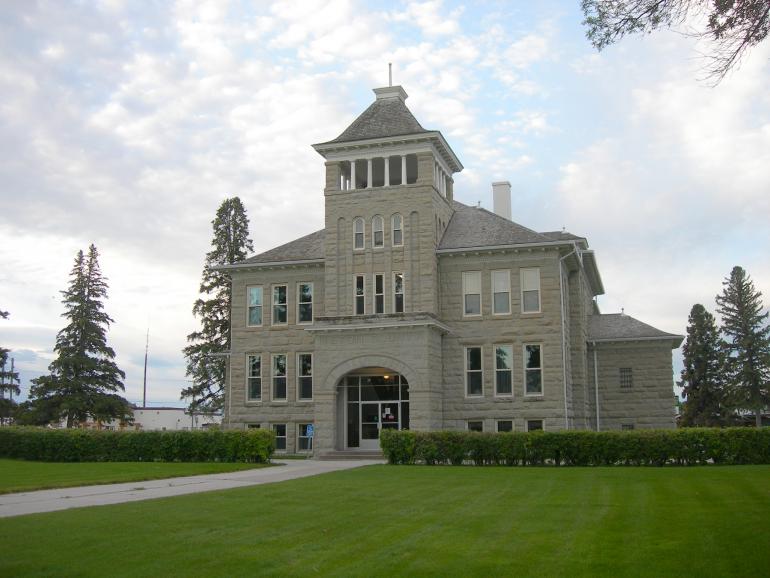 According to one account, Shanley designed an "impressive" number of "schools, jails, hotels, hospitals, and churches," throughout not only Montana, but North Dakota and Wyoming. In fact according to a 1920 Bismarck newspaper clipping, Shanley designed "well-known" projects in "several states" ranging from "education, commercial, residential, and hotel buildings to concrete arch bridges." 
There are a substantial number of Shanley's structures listed on the U.S. National Register of Historic Places, including the Bismarck Tribune Building (1920), in Bismarck; Graves Hotel (1908-09), Harlowtown; Independent Telephone Company Building (1911), Missoula; Neihart School (1940-41); Valier Public School (1911).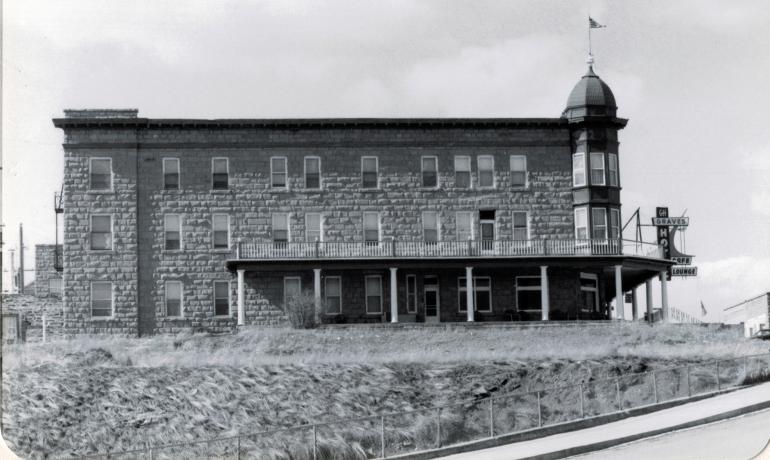 In addition to architecture, Shanley was active in Democratic state politics, and was elected Representative from Cascade County in 1936. He was appointed to the State Board of Architectural Examiners by Gov. Sam Stewart in 1918, and served on the board and as president for a number of years. 
At the time of his death, he was senior partner in the firm Shanley, Shanley & Anderson, Great Falls.