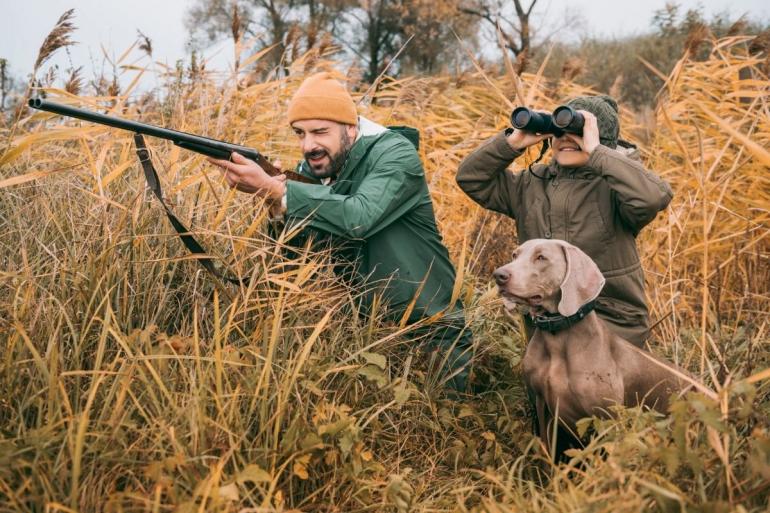 A Bird Hunter's Table is about cooking, eating, and sharing friendship. It is also about gundogs, gamebirds, and getting outside to enjoy the land.
I have many passions in life, two of which are cooking and hunting. I cook because there is nothing better than being with good friends, and sharing wine and great conversation. I hunt because I love working with my dog and hiking for miles in big landscapes.
For me, the hunt is about the people who own the land and are gracious and generous enough to share it with me along with their stories of the land. It is about the dogs finding birds in likely and unlikely places. It is about exploring and seeing new places. It is about the wildlife — eagles, pronghorn, elk, snowshoe hares, mice, and even the snakes and porcupines that pose potential harm to the dogs. And, the hunt is the shot of adrenaline you feel walking up to a dog on point, the tension and excitement, and joy both of you feel when the bird actually comes down and your dog brings it back to you. Ultimately, hunting is a story of friends and landscapes.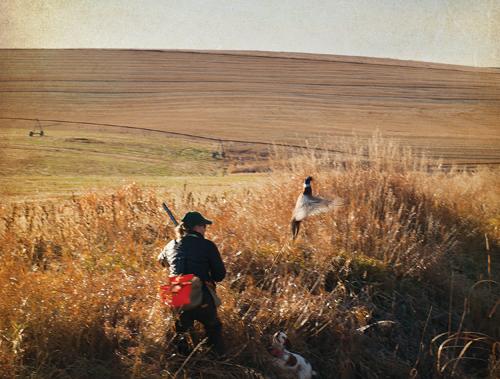 A Bird Hunter's Table includes over 130 recipes, collectively assembled by friends and family. In addition, the book includes practical tips, stories from the field and a smattering of natural history. To learn more or purchase A Bird Hunter's Table please visit www.birdhunterstable.com. A portion of all book sales will be donated to wildlife conservation through such organizations as Pheasants Forever, Quail Forever, and Trout Unlimited. A sample recipe From A Bird Hunter's Table....
Grilled Quail with Pancetta, White Beans, and Sage
8 quail (1-2 per person)
8 ounces pancetta cut into 1 inch cubes
¼ cup balsamic vinegar
½-¾ cup olive oil
2 tablespoons honey
1 tablespoon freshly ground pepper
1 red onion, ¼ inch dice
8-10 fresh sage leaves, chopped or minced
TWO 15-ounce cans (or about 2 cups) white beans, rinsed and drained
Sea salt
Splash of white wine
1. Combine the pancetta, vinegar, ¼ cup olive oil, honey and pepper in a large bowl. Add the quail and marinate. You can leave the birds in the marinade for several hours or just while you are preparing the rest of the recipe. Preheat your grill.
2. In a sauté pan, heat 2-3 tablespoons of olive oil over medium-high heat. Add the onion and cook until softened. Add the sage leaves, and beans and cook until fragrant. You may need to add a bit more olive oil and I add a splash of white wine. Season with salt and set aside, but keep warm. Remove the quail from the marinade and pat it dry with paper towels. Also remove the pancetta and drain it on paper towels. Toss out the rest of the marinade. Put the pancetta in a non-stick pan and cook turning occasionally until golden brown. Set aside.
3. When the grill is ready, place the quail on the grill, breast side down, and cook for a couple of minutes (3-4 on the first side) and 2 minutes on the other, keeping the bird medium-rare. 
I butterflied my birds so that the breasts will lie flat. Reheat the beans if necessary and arrange in the center of the plate. Place the quail on top of the beans, arrange the pancetta around the beans and quail, and drizzle with a teaspoon of remaining olive oil.
NOTE: The white beans are a traditional sort of Italian dish that typically includes pork shoulder. With the crispy pancetta in this recipe I think it is overkill, but if you make the white beans as a side dish another time, you may want to add bacon, pancetta or pork shoulder.
If you do not care for white beans, try risotto or rice with sage (with or without the bacon or sausage). It is also delicious over polenta. Furthermore, any gamebird may be used.
A Connection to the Land (by contributor and partner Whitney Tilt)
In an age of plastic-wrapped meats and ready-made meals, it is easy to forget the ancient ties that humans maintain with the land. While no longer a requirement for survival for most of us, there remains a strong primordial connection when we harvest our own food — not just from the confines of our home gardens and backyard chicken coops, but from the prairies, forests, and streams further afield.
Three themes are inexorably intertwined in the pursuit and harvest of our own food: health, ethics, and connections.
Both our personal health and that of the land benefit from hunting, fishing, and gathering. The exercise clears the mind and hones the body. Our activities rely on a land healthy and resilient enough to hold the water, soil, and plant communities that fish and wildlife depend on. The license fees, excise taxes, and other financial contributions of hunters and anglers help pay for the privilege of going afield. Those who gather mushrooms, edible plants, and other quarry also enjoy these health benefits.
An ethical responsibility extends to the bounty taken from the land. The harvest of fish and game comes with a responsibility. It is to be taken in fair chase, treated with dignity, and eaten. The same goes for the gathering of wild edibles, such as morels. If a forager harvests all the fruiting mushrooms he or she can find, the next season will likely find fewer mushrooms in the offing.
Lastly there are the social connections that define community and are integral to "livability" and quality of life. While afield, there are landowners met while asking permission to hunt, fish, or forage. These are the citizens of small towns greeted while grabbing a meal, spending a night,
or asking for directions (much more enjoyable than asking Siri). And once the bounty is home, there is the enjoyment of the wild harvest with family and friends. We have been out on the land, and the land is us.
~