Bozeman's Recreation Hub: A Place to Play in All Seasons
Crosscut Mountain Sports Center
The story starts about 50 years ago when skiers using long, wooden skis started
exploring the forest trails and open slopes around the base of what is now the Bridger Bowl Ski Area. In the 1980s, Bohart Ranch established cross-country skiing in Bridger Canyon, but the adjoining land was targeted for an extensive second-home condominium development.
Today, with the generous philanthropic support of many in the Bozeman community, the Crosscut Mountain Sports Center has purchased both properties to protect and connect as a 533-acre recreation hub with unparalleled mountain access. 
Community is at the core of Crosscut's mission and vision. In the winter months, miles of groomed trails are the perfect place for cross-country skiing, fat-tire biking, and snowshoeing. During the summer, the terrain is a perfect venue for trail running, mountain biking, hiking, and wildlife viewing. Crosscut strives to promote healthy lifestyles and enjoyment of the outdoors.
Athletes of all ages and abilities will find outdoor recreation and training opportunities at Crosscut. From enthusiastic novice skiers to Olympic hopefuls, Crosscut has something for everyone. Crosscut is also the home training site for the U.S. Paralympic Nordic and Biathlon team, which won 16 medals at the 2018 Winter Games.
Students from across Montana travel to Crosscut each winter, where they learn to ski through a winter ecology and indigenous peoples' education program. Crosscut is proud to partner with Montana schools and well as with local organizations, including Big Sky Youth Empowerment, Bridger Ski Foundation, Eagle Mount, and Bozeman Youth Cycling.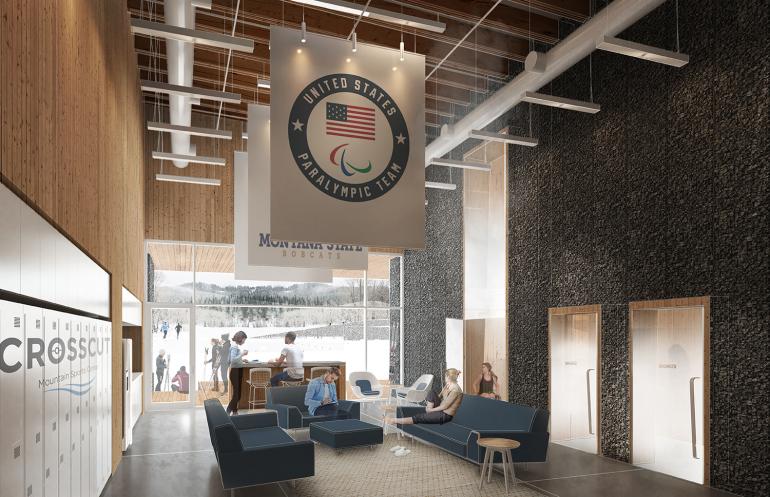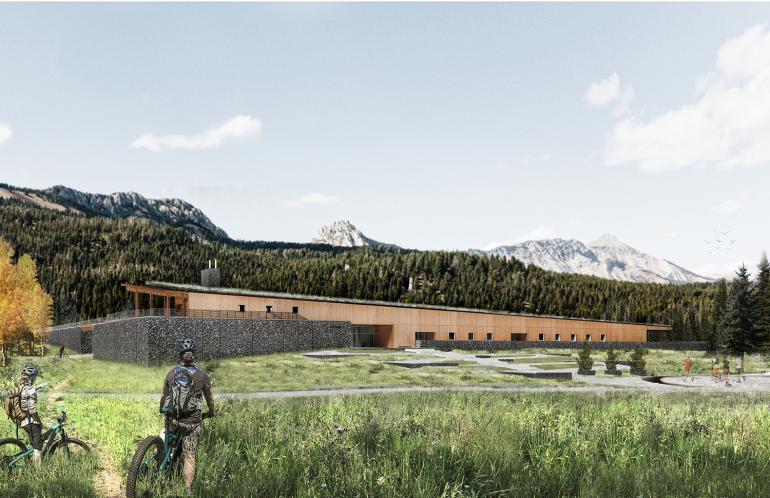 "We have an amazing opportunity to build a venue that offers Bozeman and beyond the chance to create an inclusive, fun, outdoor wonderland.  A place where young and old can come and experience the power of nature to be our best version of ourselves in the crisp mountain air.  Crosscut is a legacy everyone can be proud to join." 
Jen Beaston, Executive Director of Crosscut Mountain Sports Center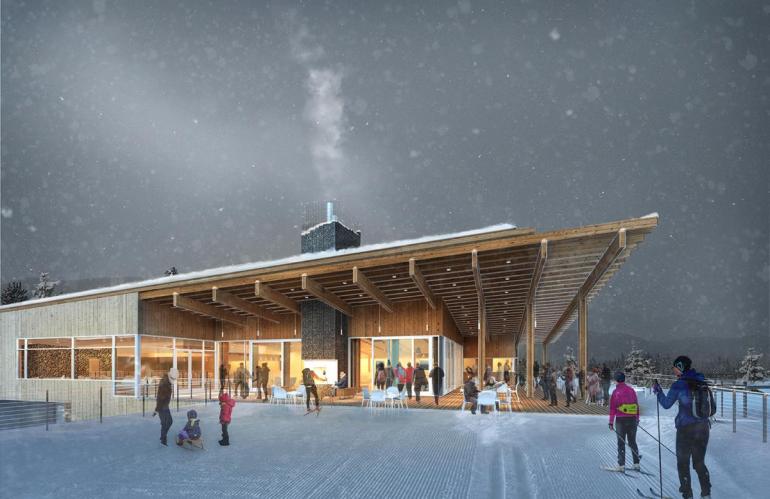 "Over the past two decades I've had the opportunity to experience some of the best recreation centers in the world, and the Crosscut Mountain Sports Center site has the potential to rival all of them,"
–– Lowell Bailey U.S. Biathlon Team Gold Medal Winner, Biathlon World Championship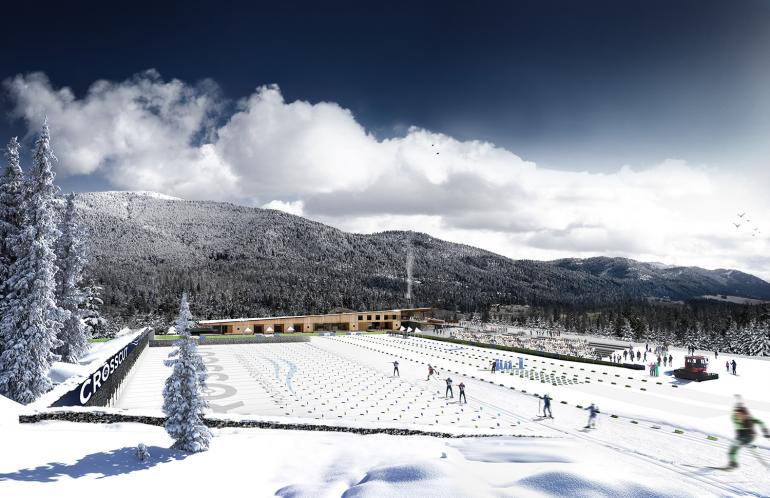 To meet the growing demand for recreation opportunities close to town, Crosscut has embarked on a $20M capital campaign for a new, sustainably-built lodge that will provide guests with a place to relax and recharge as they enjoy the extensive trail network, biathlon range, roller ski loop, and rock/ice climbing wall.  
Please support Crosscut by buying a season pass, exploring our year-round trails, and helping us deliver on this once-in-a-generation opportunity. To learn more or make a tax-deductible contribution, please visit www.crosscutmt.org