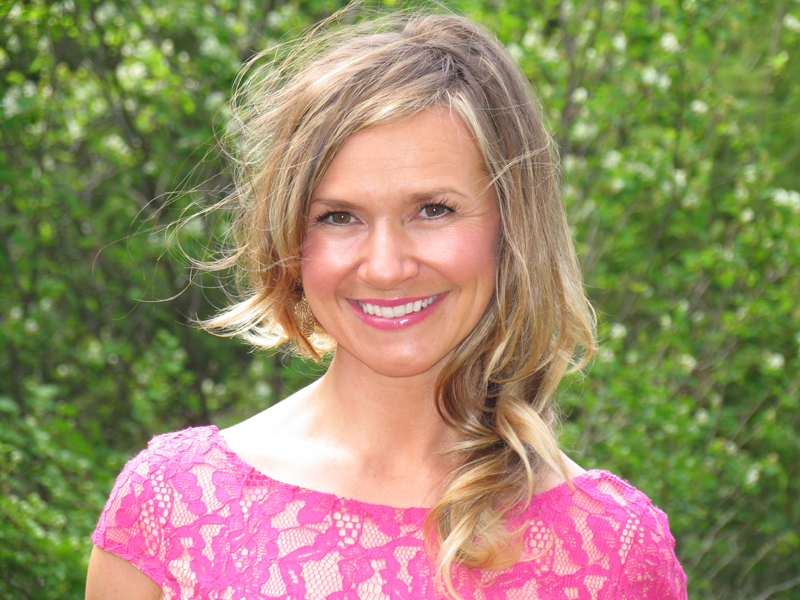 Kristen Berube lives a crazy, laugh-filled life with her outdoorsman husband Remi and their three camo-clad children in Missoula, Montana. A graduate of Montana State University and the Northern Alberta Institute of Technology, she loves being a mom and enjoys hiking, fishing, and camping. "Confessions of a Camo Queen: Living with an Outdoorsman" is her first book.
You have done it! Hooray! You have successfully out-hiked, out-witted, and out-stunk a wild beast and filled your elk tag. You have packed out said beast, and slammed it's carcass onto the dining room table, while grunting, you know, in a very "satisfied caveman" type fashion. The pressure is off. You now can put your mind at ease that your family won't starve to death or have to resort to eating tree bark, old cans of corn, or attack your pet squirrel for an emergency winter dinner. Your freezer is plum full of elk roasts, elk steaks, elk burger, elk sausage, elk, elk, and more elk... So now the question is...what do you do once you have filled your elk tag, yet it is still the best time of year...hunting season.
Although you certainly cannot wash your "lucky" elk hunting socks for the 12th year in a row...After all, everyone KNOWS that takes the luck and washes it straight down the drain. Yes, yes, I know, you might tear up a little as you lovingly hang your bugle and your cow call on the rearview mirror for the next year. The question still remains… What do you doooo you do next?
Well duh! You hunt some more!
The choices are endless. They don't call this the best time of year for nothin'! Take your pick…
-You can freeze your butt off quacking and honking in a grassy tomb they call a blind. That is, you can freeze once you drag out 200 decoys, fire up the ol' Mojo duck decoy, and buy 20 boxes of shells to blast like a hillbilly gone wild
-You can gas up the ol' stink wagon truck and go chase an antelope across the prairie while blasting at prairie dogs and eating Doritos…
-You can try to find that always elusive monster buck…this is always good for at least 4 long weekends of beer drinkin' and jerky eatin'….
I guess what I am trying to say is, life will go on. Yes, I know it is sad that you will have to wait another ENTIRE year to chase down that 400 class bull. But in the meantime, you can keep yourself occupied with all of the other outdoor, camo-clad activities that our great state has to offer. Now, put the bugle down, grab your camo and run….that is before you get that "honey-do" list waved in your face before the season of joy is over…And then it is myyyy favorite time of year when I can say "Let's get to work on that honey-do list, you hunky camo man! Oh, and while you are working on unplugging the drain in the bathtub…. I'll be out fishing!"
Good Luck to All the Crazy Hunters Out There!