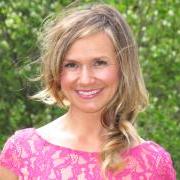 Kristen Berube lives a crazy, laugh-filled life with her outdoorsman husband Remi and their three camo-clad children in Missoula, Montana. A graduate of Montana State University and the Northern Alberta Institute of Technology, she loves being a mom and enjoys hiking, fishing, and camping. "Confessions of a Camo Queen: Living with an Outdoorsman" is her first book. -
It is available for purchase at: Amazon HERE
If you are wondering why your significant other is dressed up as a snow mound, laying in a field, with his rifle loaded and a remote control, I will enlighten you on a fun little hobby called...bummmm bummmm bummmmm....predator hunting! You know, where the outdoorsman squeaks, squawks, and screeches like a maniac trying to sound like a dying rabbit or squirrel in a strange attempt to get a predator to come check him out so he can blast it! Believe it or not, we are the one of the more evolved species around…
Prepare yourself because soon your cozy little living room with have stringers draped corner to corner with dead hides pinned to them to "cure". Gross! And the outdoorsman will have fox tails, coyote tails, wolf tails, and of course a skunk tail pinned to the back of their hat as they skip around their dead predators in glee. It is truly a disturbing sight.
I would have to say that if the outdoorsman is going predator hunting for a wolf, then he really needs to up his game. Supposedly, the chances of getting a wolf is less than having a winning Powerball ticket. You are allowed to get 5 tags for wolves, so it is not over if the sucker happens to get ONE, he still has four more to go! Wolves are incredibly strong and perhaps even a little more clever than the average "Joe". So if the average "Joe" happens to get a wolf, after hiking in 3 foot snow drifts on a steady diet of corn dogs and coffee, he will be required by law, to get a full body mount of the wolf that he out-witted. I'm sure that the mount will also be required by law to be on full display in your living room, with a spot light and a music recording of "Bad to the Bone" on auto play. Oh, and you will be required to call him "Captain Timber wolf Hunter, Sir". Dear God, help me.
Supposedly predator hunting is one of the most fun activities to partake in. I have even been told that it is MORE expensive than elk hunting, so of course, I should be grateful that the outdoorsman spends so much time elk hunting rather than wolf hunting. I guess the seasons begin around the same time… Hmm…What exactly does one need to go predator hunting? I will give you the list that I have been given of REQUIRED equipment; you go ahead and let me know if this is accurate…
1. A $10,000 snowmobile for chasing wolves
2. A "Toy Hauler" to haul said snowmobile around
3. A New Stink Wagon, "aka huge, new, diesel truck, to pull said "Toy Hauler"
4. Dead or Dying rabbit and squirrel calls
5. An electronic dying animal call, with a remote
6. A megaphone for coyote & wolf calling with your mouth
7. Snow Camo
8. A Shotgun- dipped in snow camo
9. A Long-Range Rifle-dipped in snow camo
10. Random scents and baits…Of course, holding true to the outdoorsman's life motto- "The Stinkier, The Better!"
11. Endless Fuel Account
12. Corn Dogs & Coffee
Why, oh, why would the outdoorsman want to march around in frigid weather and blow a gazillion dollars on predator hunting? Well, besides that super "cool" hat that he makes for himself out of all of the animal tails, he says it is all about conservation. He must keep tabs on the wolf population in order to keep tabs on his precious elk herds. Of course, all of the trophies that he proudly displays on our dining room walls and in his hat are his pride and joy. Red fox tails to pet, coyote furs to sew into a quilt for OUR bed, (insert scream here) and skunk tails to stuff down his long johns for an extra layer of warmth.
I can almost guarantee you will be happy when the outdoorsman finally bags himself a wolf or five. Hopefully, that means he will stop screaming, "WOLF" in his sleep and waking you out of a dead slumber. Hopefully, that means he will stop trying to make you go with him at 4 a.m. to go do the outdoorsman's death march, (guaranteed to make you hyperventilate all the way up the freaking mountain). As much fun as marching around in 3 feet of snow in sub-zero temperatures, calling for a big, bad wolf to come and eat my frozen booty sounds, I think I will stay snuggled up in my fleece sheets and wait to see who won the battle…the outdoorsman or the wolf.
Hmm…on a side note…I wonder if I will get one of those super cool hats that he makes himself out of a skunk tail…Man, I am one lucky girl!