Feeling Like Family at the McAllister Inn and Steakhouse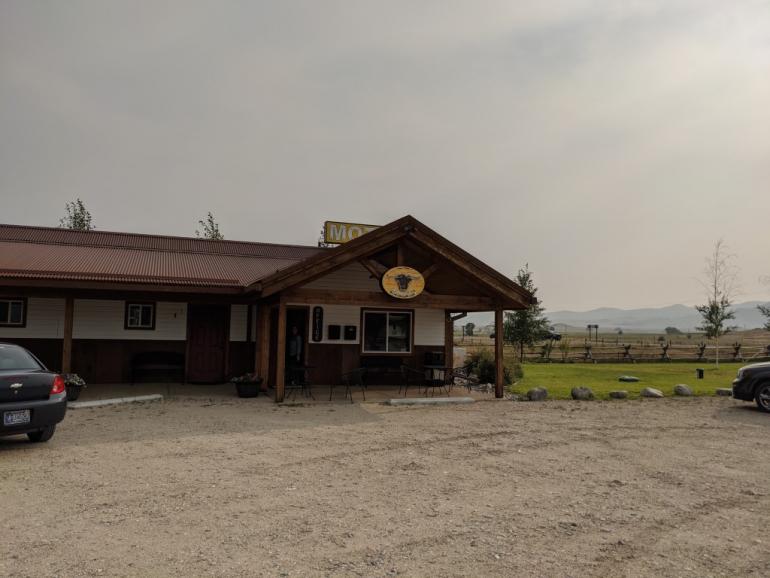 As I pulled in to the McAllister Steakhouse and Inn, I noticed a large semi-truck loaded up with hay in the parking lot. The semi-truck was conspicuously unmanned, which I thought must mean that the driver was in the restaurant or one of the rooms. 
I discovered later that the driver had parked here out of necessity. His semi had broke down, and he expected to have to stay in McAllister, MT (and by extension, at the McAllister Inn!) for a day, maybe two, while he waited on parts for his rig. 
Let me tell you what. To have to stay at the McAllister? That's one lucky SOB.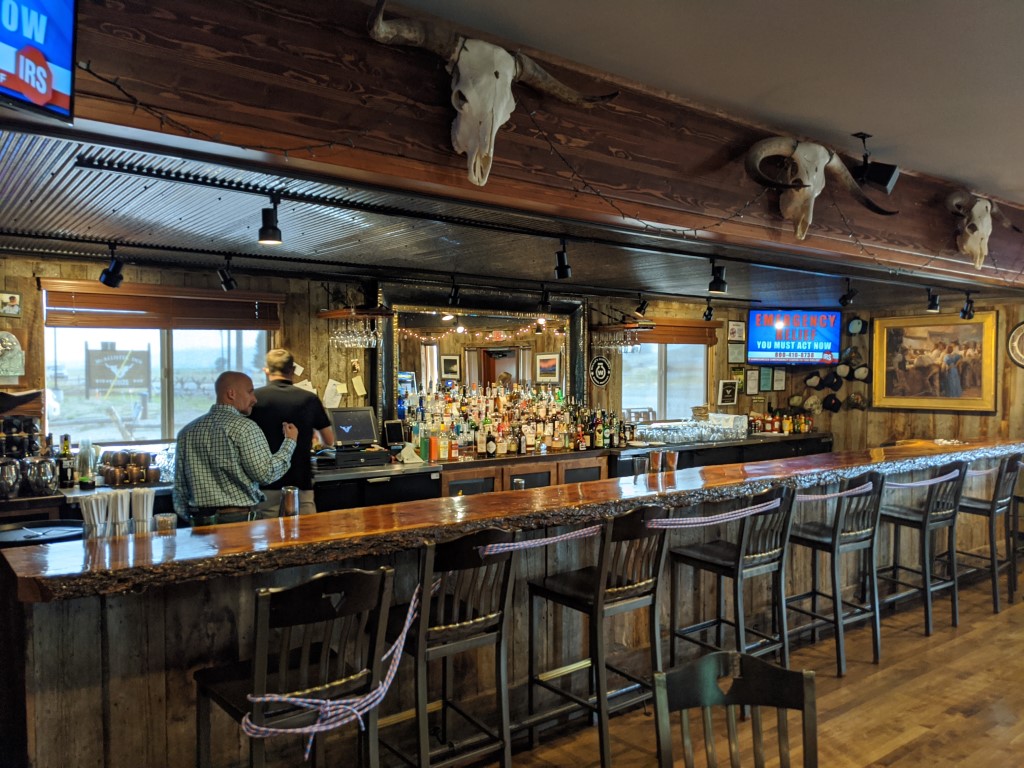 It was my first time staying, and I'll say with certainty I'll be back. There's something about the place - and not just the exceptionally comforting and delicious American steakhouse food, tasty drinks expertly mixed, or the comfortable and homey accommodations, although all of those are enough to recommend the McAllister on their own.  
No, the reason I'll be back is something hard to put your finger on, and harder yet to make happen: it genuinely felt like a home away from home. Only better. They made me feel like family.  
Speaking to Lisa, the general manager, I realized that was a big part of their success. No matter who shows up, the staff of the McAllister makes sure they feel entirely welcome, and everything, from the layout of the rooms to the selections on the menu, is designed to promote that feeling. When you look at the Inn from the road, it looks pleasant and well-kept, but it doesn't prepare you for the size of the rooms. Every one of them has high, vaulted ceilings and roomy floor plans. The ADA accessible room is even bigger, so that every part of the room is someplace you can easily navigate in a wheelchair; this is precisely the kind of warm, thoughtful touch that sets the McAllister apart. 
I asked Lisa if the room sees regular use, and she tells me that it has been a game-changer for disabled anglers and hunters, allowing them a central place from which to mount their expeditions. Plus, as they pointed out to me, the McAllister is at maximum 90 minutes away from everywhere you might want to go, like ski resorts, fishing-access, Lewis and Clark Caverns, Virginia City, so on.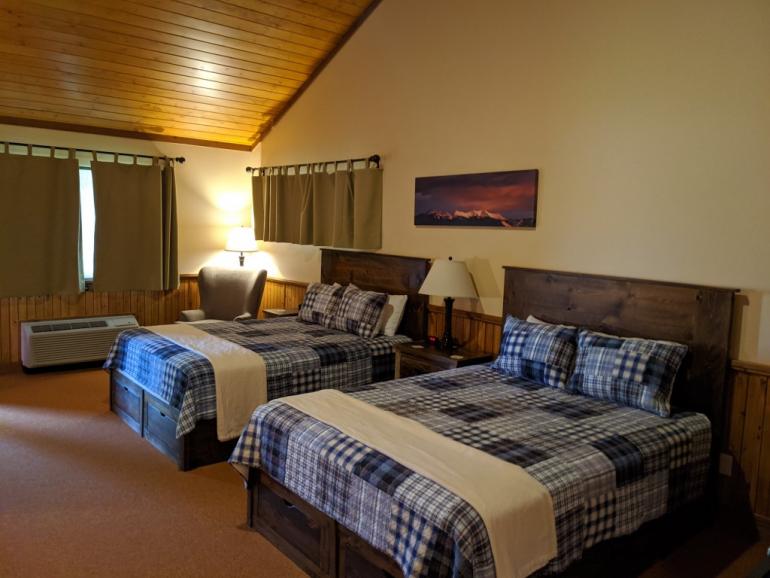 I asked, "You must get a lot of hunters?" 
"Oh yeah," Lisa says, laughing. Then she tells me about one hunter who maybe made himself a bit too much at home when he hanged his deer carcass from his room's aforementioned high ceiling.  
"Maybe don't do that," Lisa says. "But you're welcome to hang your deer from your back patio!"
Did I mention every room has a back patio? Trust me, when you sit on your deck after sundown, sipping on a whiskey sour made by the expert bartender, listening to the beautiful quiet of the cars passing on the highway and the distant sound of lowing cattle, you're about as relaxed as you can get.
The ADA room is just one of two dozen personal touches like it: every piece of photographic art in the rooms was snapped by someone who works there - pictures of real hikes they've taken not too far away. Got pets? They've got an enclosed dog run. Are you and your sweetheart coffee lovers? Well, Lisa's right there with you, and she's taste-tested all the coffee they provide, and it meets her exacting, caffeinated standards.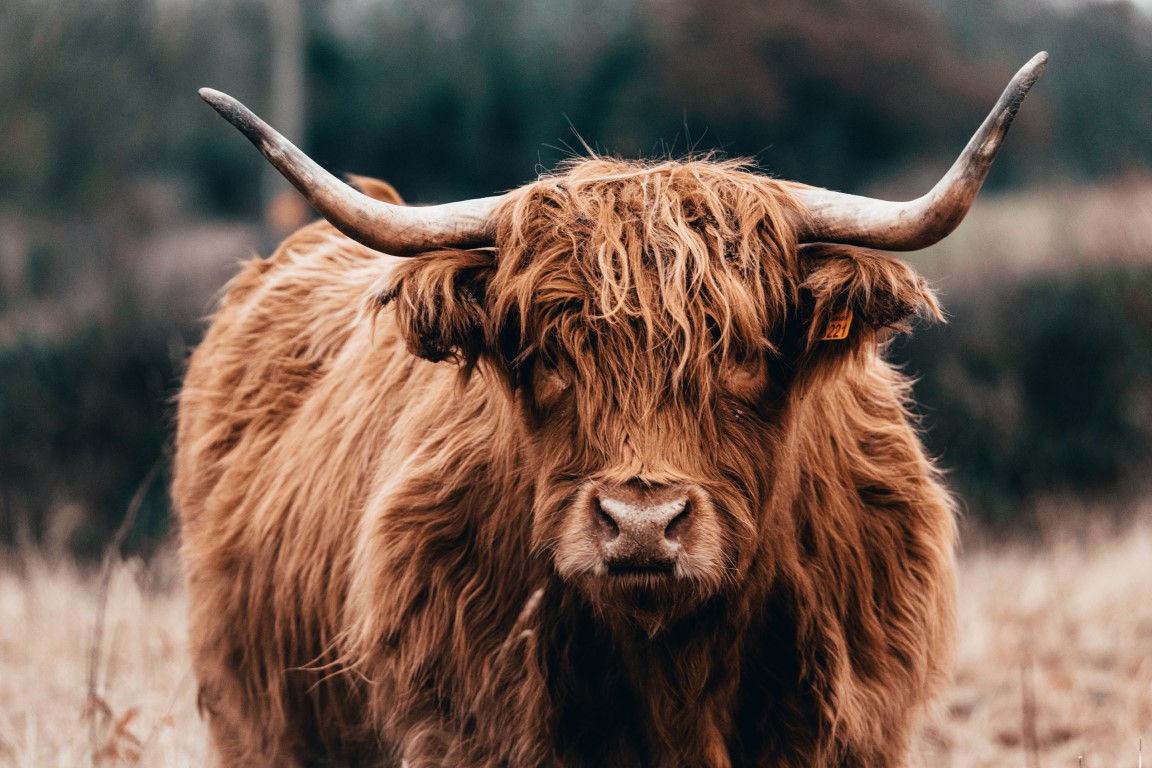 And all of the premium steaks served in the restaurant? McAllister beef, a unique crossbreed of Scotch Highland (sometimes called American Highland), Angus, and Aubrac, all raised a short pickup truck ride away. And they're not serving feedlot beef. No, these are beautiful Scottish specialty beef, raised with love by experts. The kind of cow so pretty you almost want to walk up and take a bite out of them right there. 
Linn, the owner of the McAllister, told me over dinner why they selected those breeds: "That's two ancient breeds, plus Angus for growth. That means the meat is more tender."  
Then, with a slight note of pride, she points out that they're the same breed of cattle that have long been raised by Queen Elizabeth II. I reckon if it's good enough for the Queen, it's plenty good enough for me!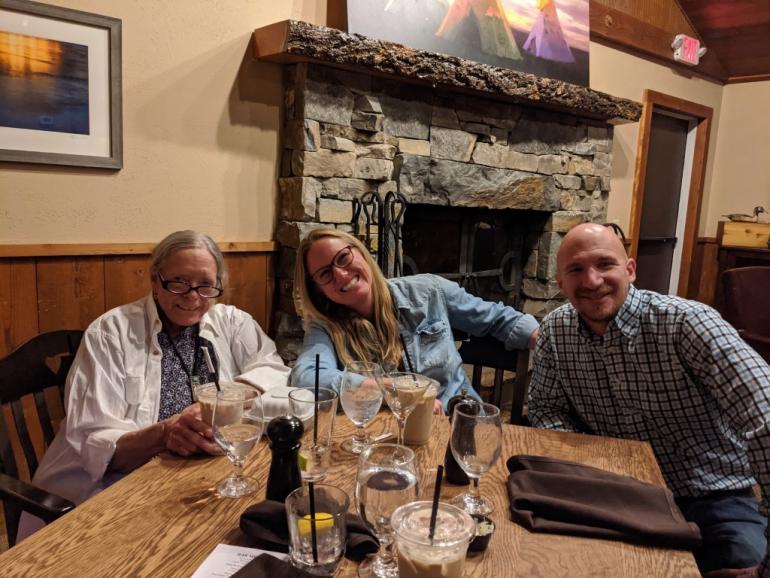 Linn and her family wanted to buy the spot many years ago, but "couldn't rationalize it." Now they've done it, opening the restaurant in 2014 and the Inn in 2017. Well, I, for one, am glad they did.  
Latimer, the general manager of the steakhouse, told me that it's unlike any other restaurant he has ever worked for in his 22 years in the service industry. "There's a real family feel," he points out. "Most of the people who work here have worked here for years already, and that's rare in the restaurant world."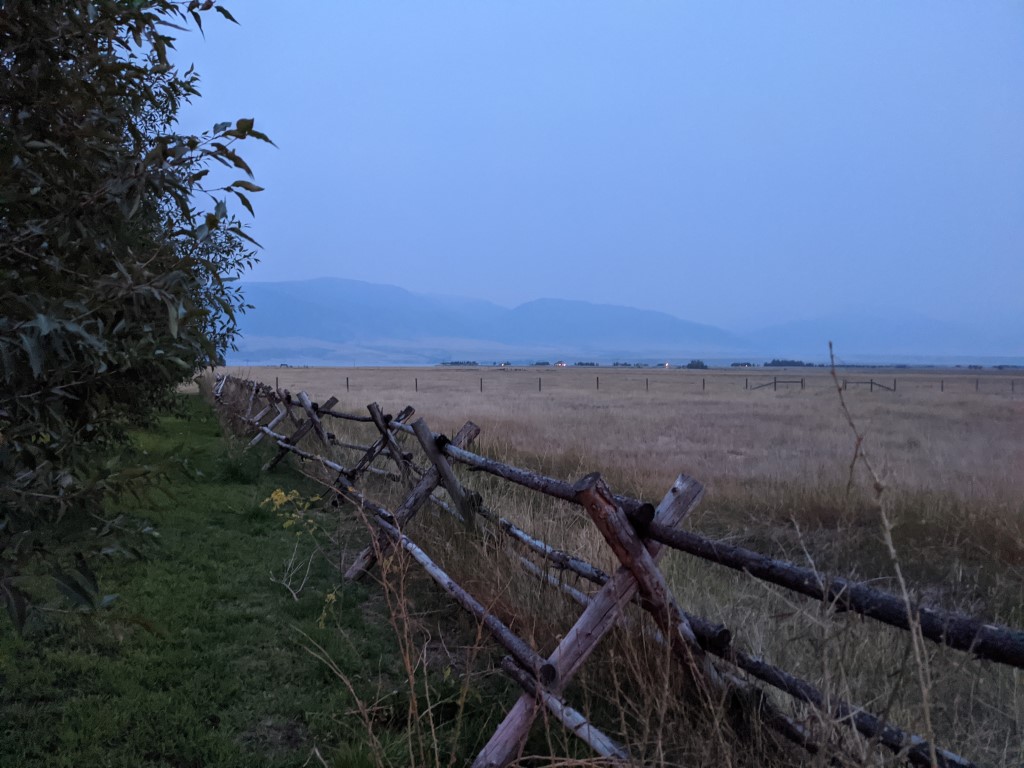 The restaurant isn't just for the folks who stay, either. It's become an important part of the life of the very small town. As Lisa says, "its a spot for everybody. After 4H, after volleyball, after church... if you can't find someone at home, they're probably at the bar. It's where everyone does business!"  
During dinner, I sat back and listened to Linn, Lisa, and Latimer (the three L's of McAllister!) tell stories, many going back years. Latimer told how neighbors knocked on his door recently and asked for help skinning four bison they had hunted. They gave him a hide, a skull, and 30 lbs of tenderloin for his troubles.  
Lisa and Linn shared stories of traveling to Ennis Lake, pleasant tales of boating, birthday parties, and family get-togethers: of folks they've met at the steakhouse, of past guests with whom they now exchange Christmas cards. Again, the uncommon warmth and comfort of the McAllister were impressed on me.  
I found I was already consulting my mental calendar -- could I come back in a weekend or two? Maybe come back for some prime rib... That's all the excuse I need. 
Then, walking back to my room and listening to the exquisite quiet of McAllister, Montana, I thought again about that truck driver stuck at the steakhouse and Inn for a day or two. From where I'm sitting, I think that guy's truck problems were a stroke of luck.  
Anyone would be mighty fortunate for any chance to be stranded at the McAllister.