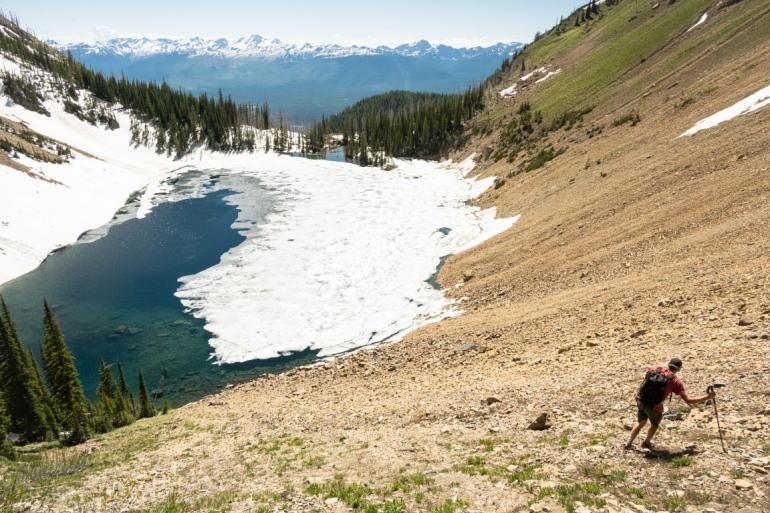 There are few places as beautiful and tranquil as Montana's Flathead Valley. 
Stretching from the depths of Flathead Lake to the high Peaks of Glacier National Park, the valley is an outdoorsman's dream. Nearby mountain ranges like the Swan Mountains provide an authentic backcountry experience with minimal crowds, as do the Flathead Range and Mission Mountains, containing endless miles of trails, all a short drive from Kalispell. 
(Though nobody can easily overlook Glacier National Park, as it likely boasts the best views in the entire Flathead Valley. From Going-To-The-Sun road all the way to Polebridge, the landscape views are mind-boggling in this great Park. Exploring this expansive valley and experiencing its views with your own eyes is a must!) 
Most of the valley's best views are all hikeable within a day, some even easy enough to bring your pets and kids along. Somers Beach State Park, Holland Lake in the Swans, Great Northern Mountain, Lone Pine State Park, and Apgar Lookout in GNP all arguably boast the best views in the Flathead, but you'll have to see for yourself to find out! 
Lone Pine State Park is located five minutes from the heart of downtown Kalispell and has some of the best views in the county. A mild hike from below or an easy walk from the Park's backside grants you panoramic views from Flathead Lake to Canada. Sunsets and sunrises are nothing short of epic from atop this beautiful lookout pointm equally popular among locals and tourists alike.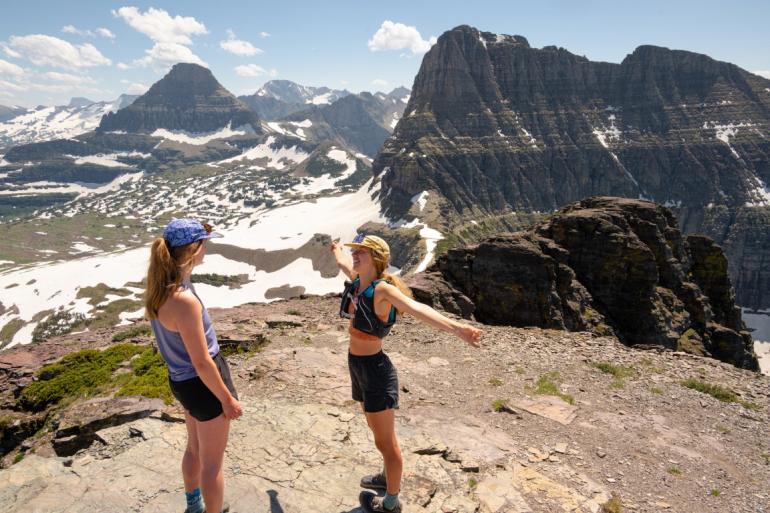 The Park requires a $5 fee to maintain trails and facilities but in return, you will get more than your money's worth when you can spot every restaurant you've eaten at in the valley for the past week! Lone Pine has an extended trail system meandering its way across the entire hillside, sure to keep you coming back for more. 
Along the banks of Flathead Lake's North Shore lies Montana's newest State Park, Somers Beach State Park. Opened on May 12th of this year, the 106+ acre park is a pristine and often quiet access point that opens out into an expansive beach and a front-row seat to what the Native Americans called Salish or the Great Lake. You will likely spend countless hours walking along this wooded and sandy beach admiring the countless waves gently washing up and down the shoreline while you gaze at the limitless Flathead Lake. The Park is bordered by private property so be sure to respect all signage and never trespass unless access is granted prior. Depending on the lake's water levels this Park can stretch thousands of feet outward exposing an endless beachfront to be explored. Pack a good snack or even a picnic and take in the light air of The Somers Beach State Park for yourself. 
Traveling south from Kalispell, one finds themselves in the appealing Swan Mountain Range, which contains one of the state's hidden gems, Holland Lake. A true bucket-list destination for any outdoor lover. The hike starts with a seemingly relentless uphill but after an hour of churning your way up the shaded trail, you pop out onto a great ridge where views scream for your attention in every direction. From here, the hike eases while Holland Lake comes into view, her glistening waterfalls coupled with the menacing west face of Holland Peak at the lake's head make this view as memorable as any.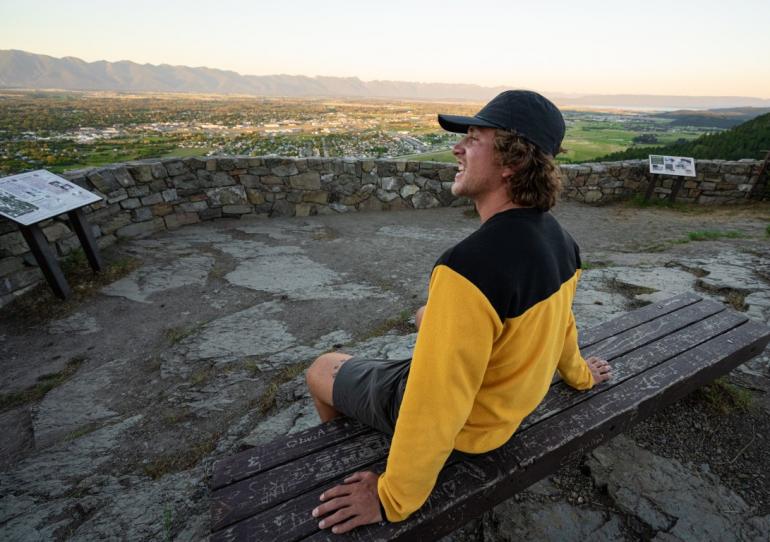 You almost need to stay the night at this location to take in as much of her beauty as you can, though most go up and down in a single day. The trail is nearly 2,000' of gain with around 4 miles of trail to cover but it is more than worthwhile, just make sure to bring enough water! 
In the Flathead range bordering Glacier Park lies Great Northern Mountain with its great ridgeline jutting across the skyline demanding your attention as you drive along Hungry Horse Reservoir to reach the trailhead. The hike is slightly strenuous but straightforward once you get above the tree line and begin to follow the many goat trails and cairns en route to the summit. The summit views are nothing short of breathtaking as the southern tip of Glacier Park captivates your view as you make out some of the Park's most famous peaks; Mount Stimson and Mount St. Nicholas, jutting out against the skyline. The Stanton Glacier sits sprawled at your feet as the wild valleys between you and civilization seem a distant memory, giving you a feeling of being alone in true Montana wilderness atop Great Northern Mountain. 
Apgar Lookout, a short drive into the West entrance of Glacier Park, is undoubtedly one of the best views around. From the lookout tower, one can see the entire Glacier mountain front from Canada to the great eastern prairies, with enough mountains in between to demand all of your attention. The hike meanders through a wooded forest before gaining the open hillside through a number of long switchbacks, as you make your way up, you can't help but gaze at the beautiful Flathead river below you winding through Hungry Horse and what seems like hundreds of miles away. Spending a day relaxing with views of Lake McDonald from above is truly perfect while atop Apgar Lookout. The original lookout was built in 1929 and unfortunately burnt down within two weeks of completion! Today's lookout is a replacement of the original and although is no longer in use is an incredible historical structure with a magnificent view to boot! 
It's safe to say that the Flathead Valley is home to endless miles of wilderness to be explored, from Apgar Lookout to Lone Pine the valley is chock full of inspiring views waiting with open arms. The toughest part of visiting the Flathead is trying to choose what to hike, which is a great problem to have! Enjoy, and remember to recreate responsibly so that these beautiful places can be around long after we are gone.