Miles City might seem like a small town to some, yet it has inspired some incredible fiction and made some unlikely appearances in pop culture. From the dusty trails of Lonesome Dove to the violent streets of a Grand Theft Auto game, here are just a few instances of irrefutable proof of the mark Miles City has left on popular culture.
Lonesome Dove (1985)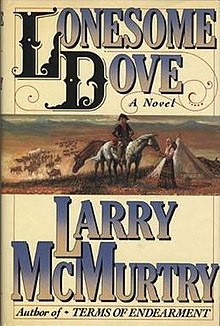 Those of us who grew up in Montana during a certain time had a very good chance of seeing the Lonesome Dove series on our parents or grandparents' bookshelves. Published in 1985, Lonesome Dove details the trip taken by a crew led by a pair of retired Texas Rangers, who intend to drive a herd of cattle from Texas to Montana. Making their way across the country, the ragtag group encounters dust storms, bandits, old acquaintances, and after a few skirmishes with heavily fictionalized bands of Native Americans, eventually find themselves in early Miles City, Montana. Set in the late 1870s, the novel's cowboys are relieved to finally reach the lush and beautiful lands of Montana as was promised to them earlier. Unfortunately, their arrival is disrupted when one of their own becomes injured and lay dying in Miles City, with the story arcing against the backdrop of the historic town. We won't say much more in case any intrepid reader would like to enjoy the series, only that there is good reason why it is chief in the canon of Western literature.
Grand Theft Auto: Vice City (2002)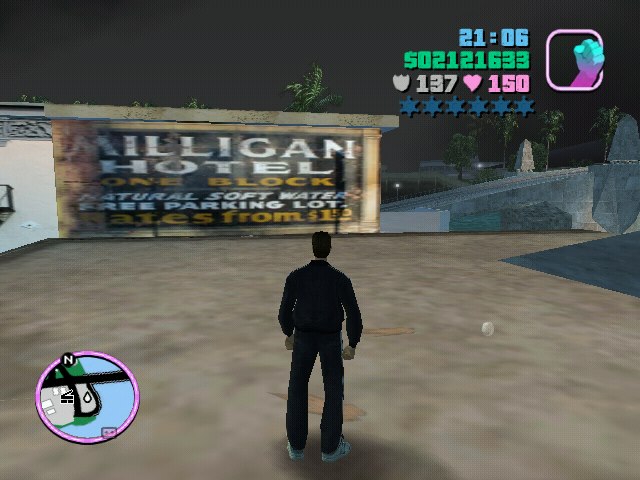 On the northeastern side of Vice City, Florida sits a small, nondescript island. Prawn Island is composed of derelict buildings and overrun by the gang violence that the Grand Theft Auto franchise is infamous for.

There you can find a ghost sign (a 19th-century style of sign that was hand-painted onto buildings) that is familiar to anyone who has spent time in Miles City, the "Old" Milligan Hotel sign. Occasionally confused with the Milligan House that once sat nearby, not much information about the hotel has been recorded online. Known as "Old" because it had a revival in the 1930s, the original incarnation of the Milligan Hotel could date back to the 1890s. Advertising "natural soft water" and a free parking lot a mere block away, the hotel has serviced Miles City throughout its manifestations. In the fictional Vice City, the Milligan Hotel is one of the many abandoned buildings that dot Prawn Island. There is very little in-game purpose to the placement of the sign, perhaps it was simply an aesthetic decision.

No matter the reason, it is a fun easter egg for GTA players who either live in or have passed through Miles City.
Willy Wonka & the Chocolate Factory (1971)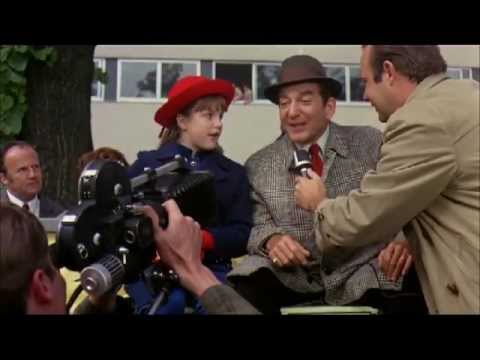 During the first act of Willy Wonka and the Chocolate Factory, five lucky children unwrap Wonka Bars to reveal the coveted Golden Ticket. One by one we are introduced to the cast of characters, and the third ticket is found by Montana's own Violet Beauregarde. Usually an exclusive gum-chewer, she could not pass up the historic opportunity and thus the third Golden Ticket was found. Press from around the world flock to her hometown of Miles City and before the camera pans to Violet and her father standing in front of his car dealership, one reporter remarks: "In even the smallest town, the happiest of dreams can come true."

In the dreadful and widely panned remake, by the way, Violet Beauregarde's hometown is changed from Miles City to Atlanta, Georgia. With all due respect to Atlanta, the film suffered as a result.
The Progress of Love (1986)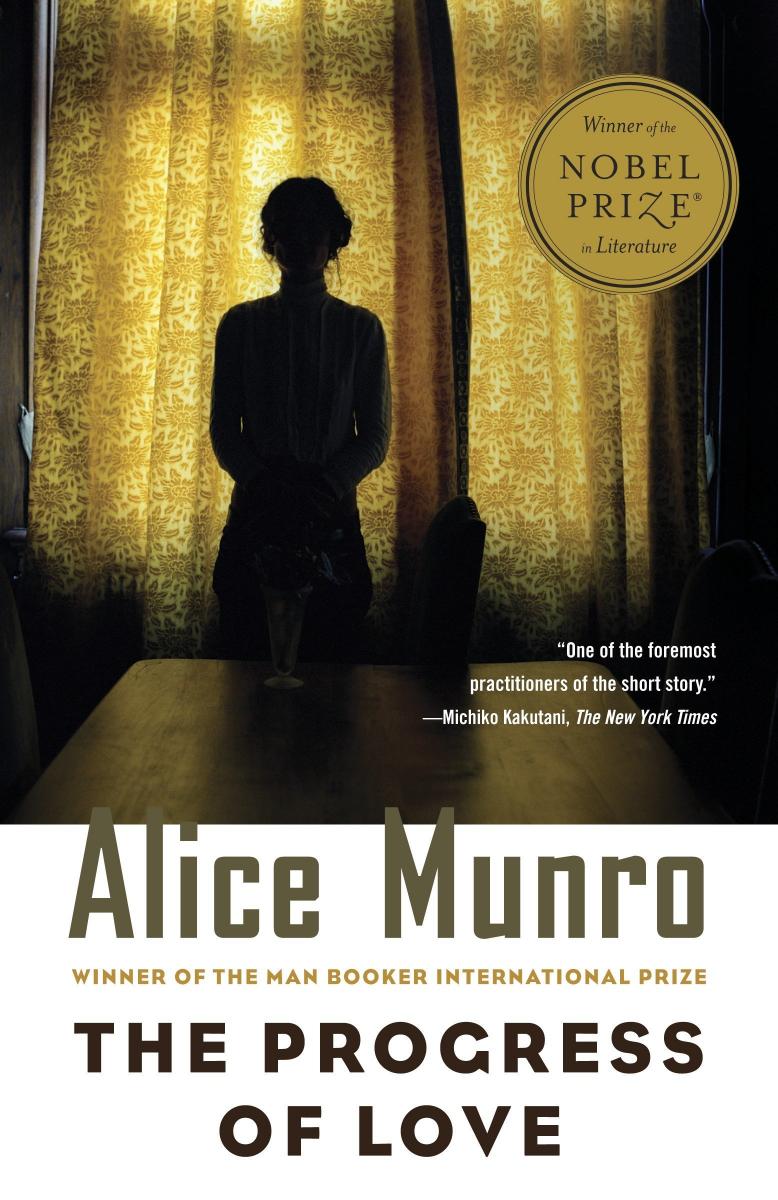 Set between a road trip and a funeral, Alice Munro's dissatisfactions with death and the life of a housewife, or rather being defined solely as such, are woven into the short story "Miles City, Montana" from the 1986 publication The Progress of Love. The summer road trip of 1961, a young family of four made their way from the western coast of Canada down into the United States and eventually sought oasis in Miles City. A moment in time, a fleeting memory to the children becomes something a mother carried with her for many years. Our narrator is that mother and invites us readers on her trip as she gazes back through the sands of time. She reminisces about grief, forgiveness, divorce, the specific heat that hangs heavy in the eastern Montana air, and the macabre imaginings of parents who have lucky children. Alice Munro fascinates her audience and her narrator's steps become our steps, crunching along the scorched grass and molten pavement of an empty park at high noon on a hot summer's day in Miles City, Montana.
Zen and the Art of Motorcycle Maintenance (1974)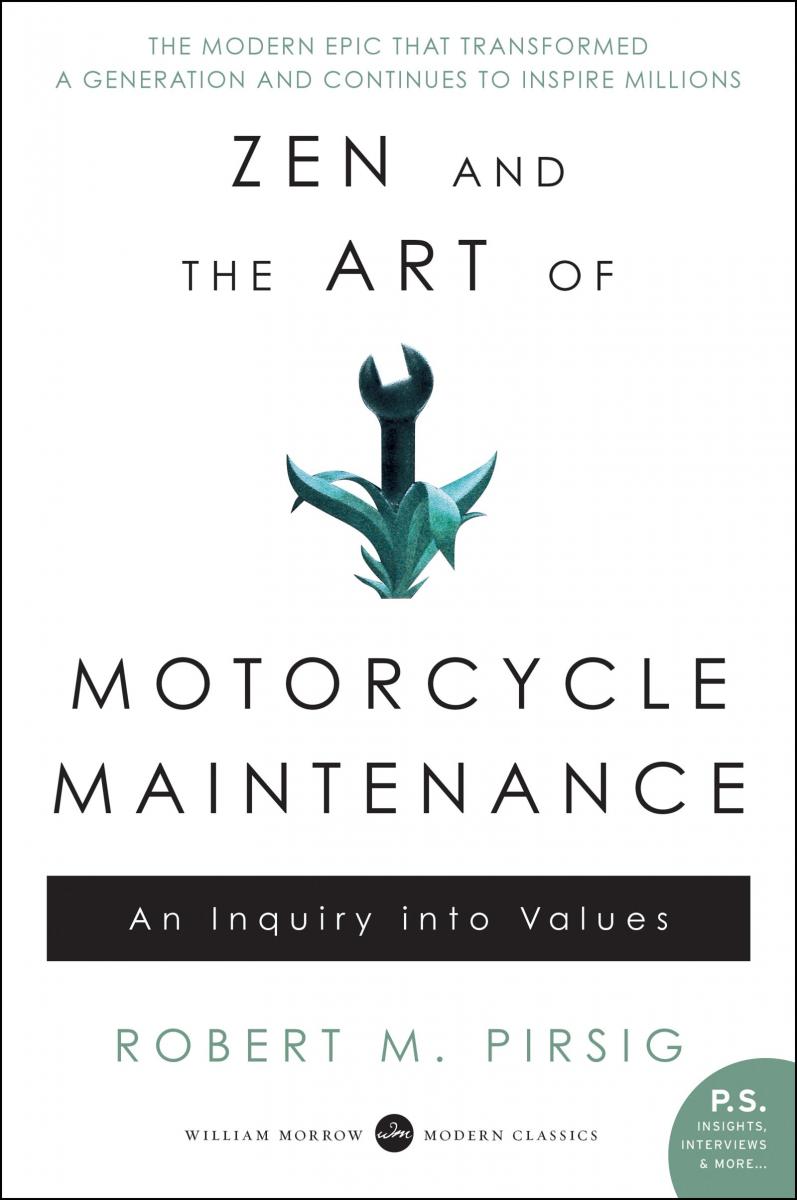 Intuitive philosopher Robert M. Pirsig, who had a brief and unfulfilling stint as a creative writing professor at MSU Bozeman in the late 1950's, offers his pragmatic 'Metaphysics of Quality' from astride a motorcycle in this fictionalized autobiography. Traveling from Minnesota to San Francisco with his friends, married couple Sylvia and John, and his son Chris, our unnamed narrator wrestles with a sort of alter ego named Phaedrus and the necessity of maintaining one's own motorcycle. John rides a new BMW cycle and makes his way by hoping everything will work out, then becoming frustrated when anything goes wrong with the machine, referred to as the "romantic approach". Our narrator on the other hand, rides an older motorcycle which he maintains himself, listening to every sound the machine makes, feeling the metal of the gas tank, even the slightest bump or change is perceived and dispatched accordingly. This motorcycle diligence is known throughout the novel as the "classical approach" and it is that perspective which finds our group stopped in Miles City, Montana. The newly minted pioneers find much-needed emotional and physical respite there, as the narrator tends to his machine again while pondering the instability of Phaedrus. After a stop at the motorcycle shop, the group converges on a Main Street restaurant and John praises the town and its genuine nature over their steak lunch. Robert Pirsig speaks fondly of Miles City, and it is with this fondness that fans of the book travel to see Miles City for themselves. Blending machine maintenance with philosophies reminiscent of Friedrich Nietzsche, Zen and the Art of Motorcycle Maintenance is an inspiring read for the contemporary philosopher.
The Miseducation of Cameron Post (2012)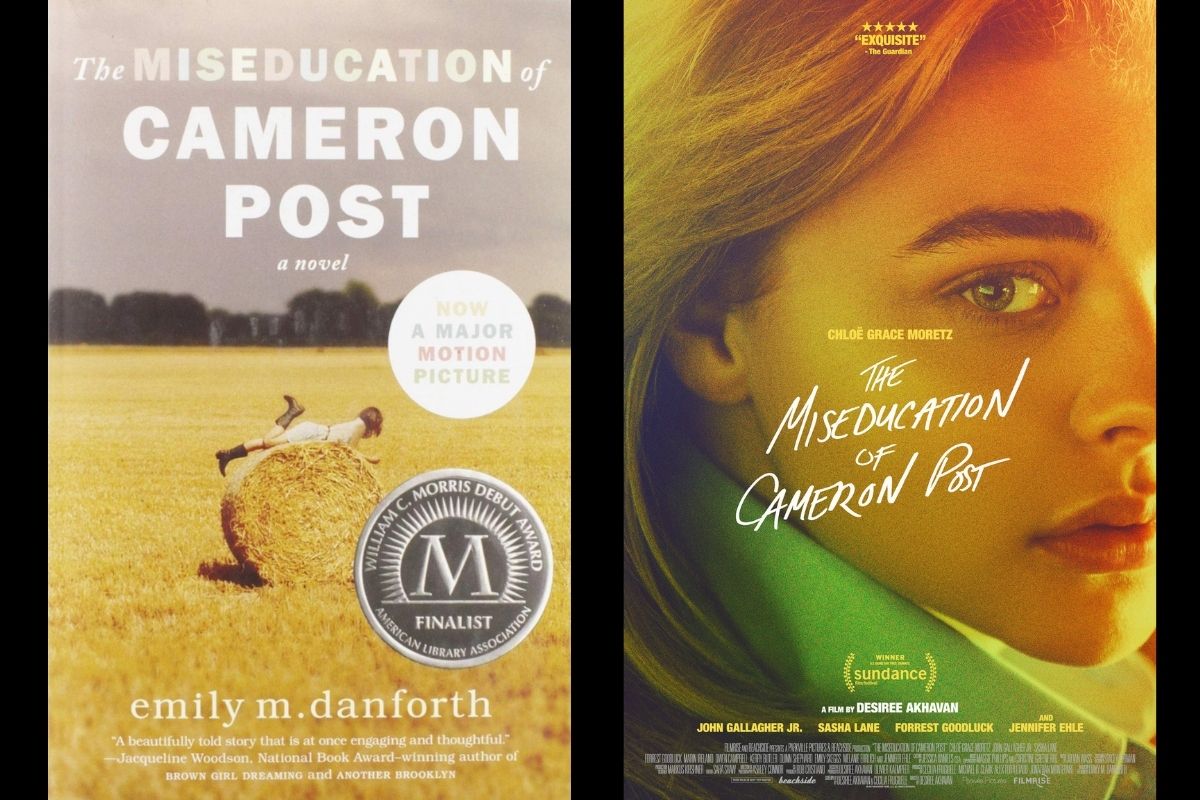 Emily M. Danforth's debut novel The Miseducation of Cameron Post is the story of a teen girl coming of age in late 80's-early 90's Miles City. Described with the loving cynicism that most people reserve for their hometowns (myself included), Danforth paints a vivid portrait of what life was like in Miles City for our main character Cameron. Opening in the summer of '89, the first chapter details the moments that lead to the over-arching pain Cameron feels throughout the novel. Having spent a few summer days with her then best friend Irene, the 12-year-old girls had kissed and unlocked something within Cameron that could not be put away. A late-night phone call ends their sleepover, suddenly Cameron is whisked home with no explanation.

Terrified that someone had discovered that the girls had kissed and there was big trouble brewing, Cameron is then delivered to her grandmother who tells her that her parents passed away in a car accident near Quake Lake. Relief that her same-sex attraction had not been found out collides with the guilt she feels from that being her first thought upon hearing of her parent's deaths and mixes into the horrible and inaccurate assumption that had she not been kissing a girl; her parents would still be alive. We continue through the chapters with Cameron as she navigates her teen years and Miles City itself, as Cameron shoplifts from local stores, rents more movies than you could shake a stick at from the video store, attending church with her pious aunt Ruth, breaks into the old hospital, partakes of the Bucking Horse Sale, alongside friends and potential love interests coming and going.

Eventually Cameron is outed to her aunt and church, who send her to a religious conversion school called God's Promise to "pray the gay away." There she meets new friends of various identities as tensions between the students and the staff reaches a boiling point. Against the "teachings" of the camp, Cameron and her friends fight to accept themselves and plot to leave God's Promise for good.
Emily Danforth captures the truth of Miles City through the eyes of a teenager, the hot summer days, swimming at the lake, the rolling plains of Eastern Montana. Danforth breathes life into the little things that folks from bigger cities turn their noses to, but we who hail from small towns remember with some fondness.

The book was also adapted into a film starring Chloe Grace Moretz in 2018.

It should be noted that Danforth's recent novel, Plain Bad Heroines offers a horror-themed take on another important figure of Montana history, Mary MacLane.