Tucked in northwest Montana's Flathead Valley, Glacier National Park, or the Crown of the Continent as it is locally referred to, is perhaps the best example of the incredible wild places in our own backyards. Currently this park boasts over 3 million visitors yearly, with the bulk of people enjoying the park between June and August.

During this peak tourism season the surrounding towns thrive with the uptick of visitors exploring Glacier during summer. Glacier Park is home to an astonishing amount of different biological communities all living in harmony together. The diverse habitat is home to over 1,200 plants, 278 bird species, and 69 mammal species, all intermingling from the high alpine meadows to the dry prairies. One cannot overlook Glacier Park's namesake either, with over 26 active glaciers within its boundaries today, these behemoths of leftover ice and snow are viewable from roadside pull-offs and up-close and personal by hiking to their bases.

Evidence shows that ancestral native tribes have been utilizing the park for thousands of years for ceremonial purposes, hunting, and gathering crucial plants for healing remedies. The Blackfeet, Salish, Kootenai, and Pend d'Oreille tribes recognized the significance and incredible power of Glacier Park and understood they must respect and take care of it for generations to come. Today, a similar mindset is in place to preserve and respect the park at all times.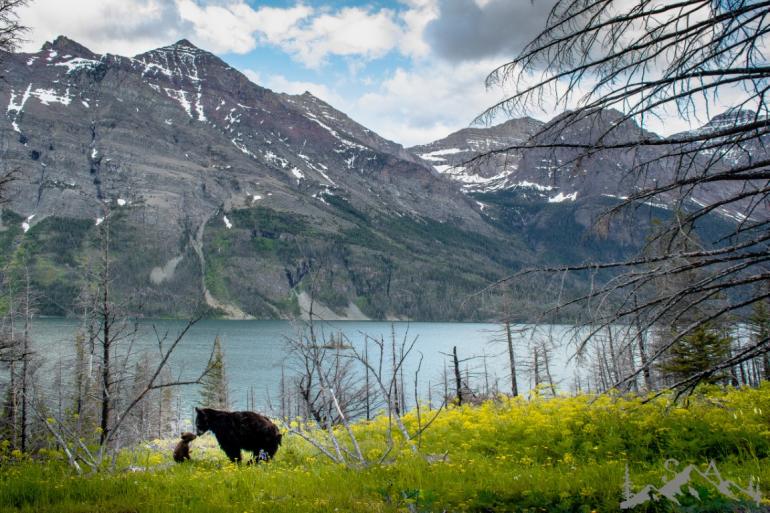 The Park is home to over 700 miles of hiking trails, ranging from short day hikes to extended backpacking trips. There is truly a trail for everyone in Glacier! Glacier contains five main entry points for accessing its vast landscape, with many more backcountry entrances scoured across its one million acres of pristine wilderness. When John Muir visited Glacier in the early 1900s, being blown away by the incredible scenery he proclaimed, (Speaking about time spent in the Park) "The time will not be taken from the sum of your life. Instead of shortening, it will indefinitely lengthen it and make you truly immortal. Nevermore will time seem short or long, and cares will never again fall heavily on you, but gently and kindly as gifts from heaven."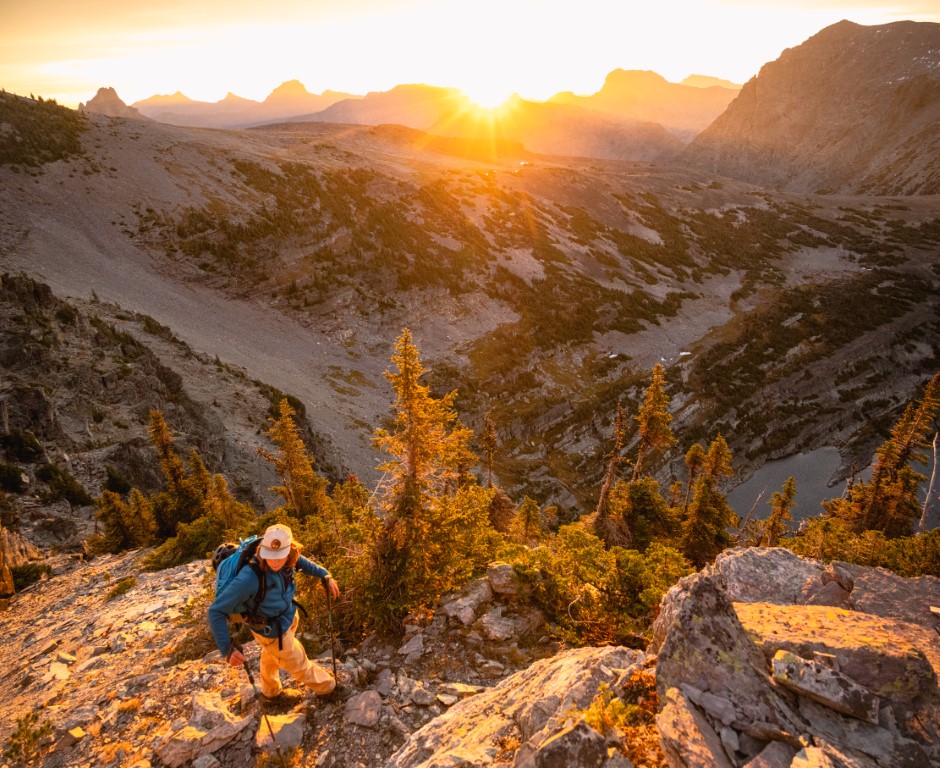 From 1901 till today, visitors have been continually wowed by this slice of heaven on earth. Hiking in Glacier's beautiful backcountry is a must for any nature lover out there. Easy trails like The Trail of The Cedars are a great option for those with limited time or mobility as it is handicap accessible. Moderate hikes such as Iceberg Lake, St. Mary's Falls, and Hidden Lake are the perfect mix of incredible scenery and just enough of a hike to pack a light day pack with some snacks. If long trails are more your cup of tea then The Highline Trail, The Floral Park Traverse, or Swiftcurrent Lookout Trail, will be sure to challenge you while providing incredible views worth sweating for. Glacier Park is home to nearly 300 separate mountain summits that send shivers down the back of any rock climber, as the loose-sedimentary rock found within the park is incredibly dangerous to climb.

But to peak-baggers Glacier is truly heaven, as most peaks have easy walk-ups or scrambles that ascend their scree slopes to reach these incredible vista viewpoints. Easy summits like Mount Oberlin at Logan's Pass seem unclimbable as you drive up the Going-to-the-Sun-Road gazing up towards its jagged-spired summit, but as you reach the top of Logan's Pass you see its backside rolling gently into nothing more than a steep hill 2 ½ miles from your car with an incredible summit reward of stunning mountain peaks in every direction. It's safe to say this park has more than a lifetime of views and trails to explore within its boundaries, choosing what to hike may be the hardest part of visiting this incredible place.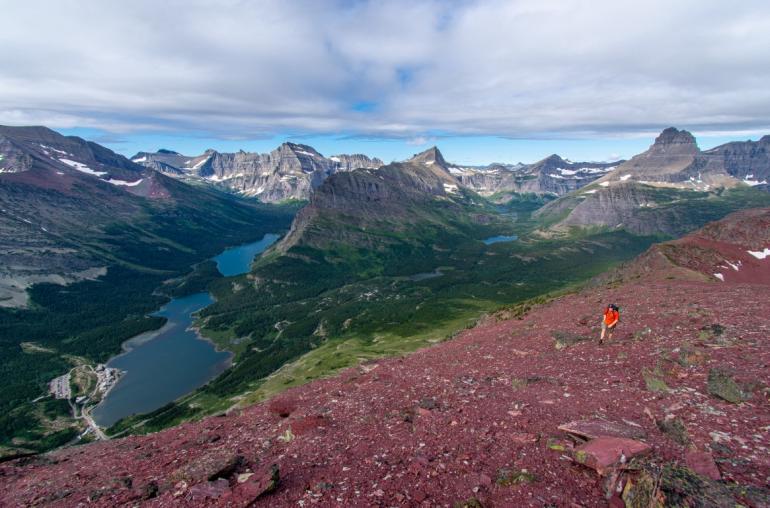 Staying overnight in Glacier Park is often the best way to truly experience the sights and sounds of the park once the sun goes down. Incredible shows of the Milky Way Galaxy coupled with the calls of distant wildlife truly give you the full GNP experience. Campgrounds can often fill quickly but overlooked campgrounds, such as Divide Creek in St. Mary's valley, are a great option to get the full Glacier experience without the crowds. Divide Creek Opens Mid-June to September, and the campground is Blackfeet tribal family-owned and a great option for incredible camping along the St. Mary's River. Another great option is backcountry camping in Glacier's vast wilderness. Backcountry permits are available on a first-come first-serve basis and are available at one of the Parks backcountry permit offices located at every main area of the park. Multi-day trips through Glacier are amazing and a must-do for any through-hiker. Glacier is the starting or ending point for the continental divide trail, a great option for one of the most incredible multi-day backpacking trips west of the Mississippi. With 13+ front country campgrounds rounding out nearly 1,000 available camping spots within the park, Glacier has everything you could ask for or want from a National Park getaway.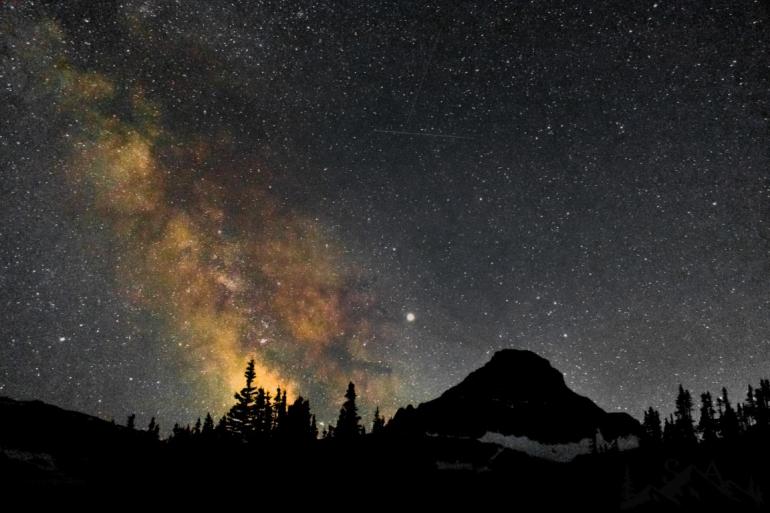 Native American tribes have long lived in and explored Glacier Park, utilizing its incredibly diverse landscapes to hunt elk, bison, and other mammals for food, gather plentiful herbs and roots for natural remedies, and fish its many rivers and lakes. Delicate Glacier plants such as the Lady Slipper carry legends of their namesake from these tribes. The story of the young lady and her rabbit companion providing her new moccasins to stop her feet from bleeding are handed down from generation to generation by word of mouth for thousands of years within these tribes.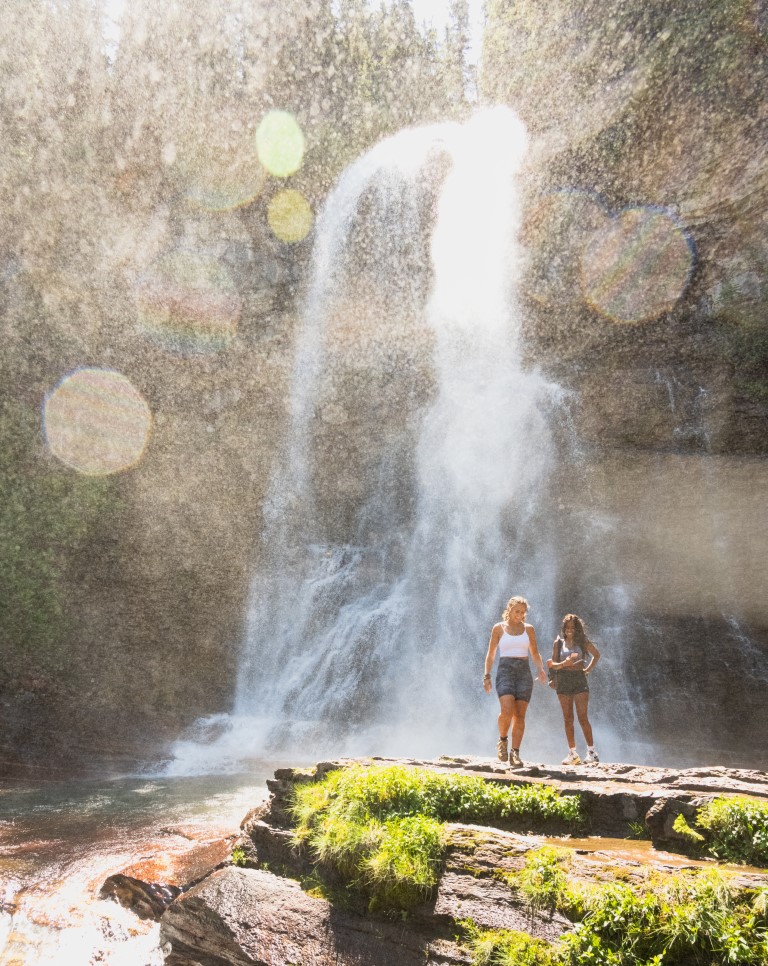 Across the prairies bordering the east side of the park, the Blackfeet tribe controlled more land than any other tribe and believed in the great spiritual forces within Glacier Park. Chief Mountain, located on the Eastern border, has held incredible power and spiritual significance to the Blackfeet since the tribe's creation. It is said that warriors of the Blackfeet would climb this great mountain carrying nothing but the sacrifice of a bison skull, fasting on the mountains summit over many days through incredible storms in order to understand what mother nature was trying to tell them. The Salish, Kootenai, and Pend d'Oreille controlled most of the western border of the park, flourishing in its rich wetlands between Glacier and Flathead Lake. These tribes have long experienced this incredible park and understood its great power and significance. Protecting and preserving this beautiful place is vital in order to continue to respect its pristine nature. 
It's hard to say what the best part of Glacier Park truly is. Between the captivating wildlife, rich history, endless hiking trails, and breathtaking summits, the sights and sounds of this place are enough to make one's head spin. But once alone on a trail to your favorite turquoise lake, the hustle and bustle of everyday life begins to melt away once a deep breath is taken in, inhaling the deep forests and rushing rivers you find yourself walking past.