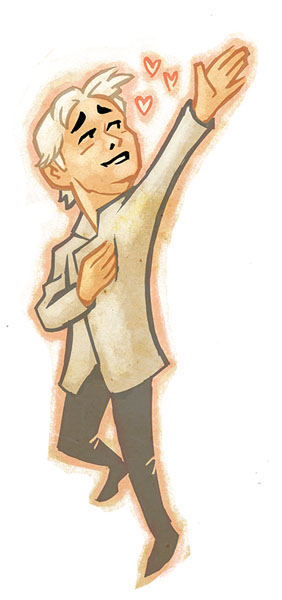 I know that it's easier to call your favorite pizza place, order your favorite pie, pick it up or have it delivered. But as in most things culinary,
if you've got a little time and patience, you will be rewarded immensely if you make pizza from scratch.
And to make things even better, you can grill it, too.
Yes, that's right, I'm advocating that you make your own pizza and bake it on your outdoor grill. And to make the task even more rewarding (and more delicious), I recommend making it using two primary ingredients that originate in Montana.
Let's begin with the basics: flour from Wheat Montana (Three Forks). I like the robust flavor found in the whole wheat flour they call Bronze Chief, but you can use All-Purpose. The other significant ingredient is one of the flavored varieties of chevre (goat cheese) from Amalthea Organic Dairy (Belgrade), a highly regarded producer of goat cheese, feta, and ricotta. I'm particularly fond of garlic and chive.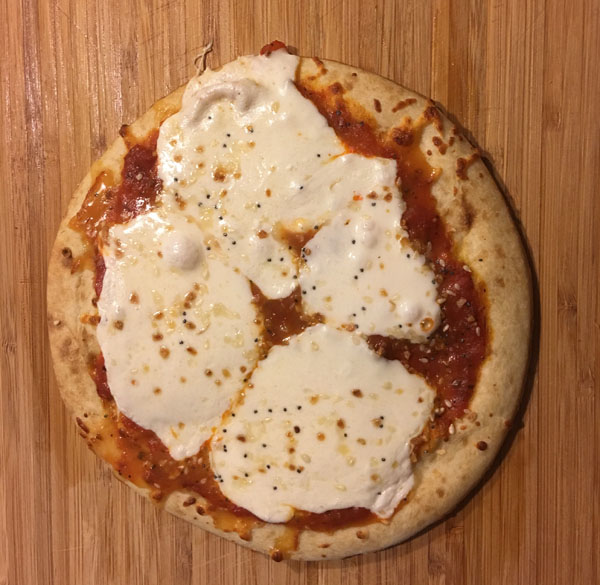 Tomatoes and tomato sauce are a different story. You may have to wait until late August if you grow your own because of Montana's regrettably short growing season.  So we'll soldier on with store-bought canned organic tomato sauce (I use Muir Glen).
If you were to bake your pizza dough in a conventional oven, I would advise using high heat (450° F). So get your grill smokin' hot (charcoal should be glowing; gas should be on high). You'll grill one side, getting nice grill marks on the dough, then remove it to mount the toppings and then return it to the grill to (a) finish baking the dough and (b) cook the sauce and melt the cheese.
GRILLED PIZZA
RECIPE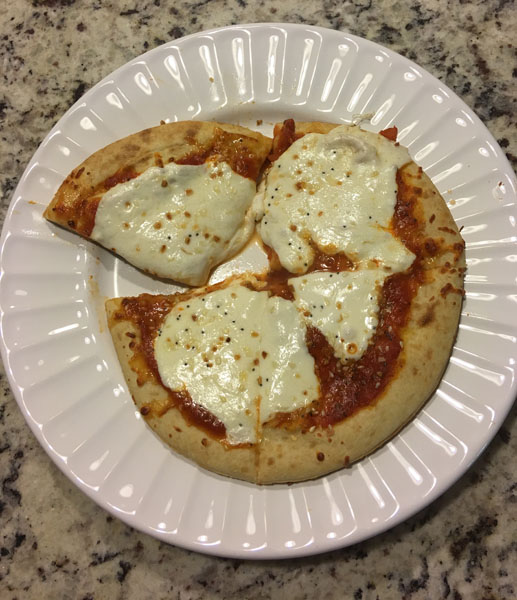 3-1/2 to 4 cups Wheat Montana Bronze Chief whole wheat flour, plus more for kneading
2 Tbsp plus 2 tsp olive oil
1 Tbsp kosher salt
1 Tbsp sugar
1 pkg instant rise yeast
1-1/2 cups warm water (about 105 to 107 F)
METHOD
1. Combine the flour, salt, sugar, yeast, and olive oil in the bowl of a stand mixer (fitted with a dough hook). With the mixer running on low speed, add the water and mix until the dough forms a ball. If the dough is too dry, add water a tablespoon at a time. If the dough is too wet, add flour — also a tablespoon at a time.
2. Place the dough ball into a glass bowl that has been oiled with the remaining olive oil. Turn the dough to coat with the oil, then cover with a tea towel or plastic wrap, place it in a warm spot in your kitchen and let rise until doubled in size (about an hour).
3. Make sure your grill is hot enough to bake the dough. Divide the dough in half and knead one of the halves on a lightly floured board. You can freeze the other half or make a second pizza.
4. Flatten the dough with the heel of your hand and roll out, forming a circle that is about a quarter inch thick. Let the dough circle rest for a moment and stretch gently, if necessary to its original size.
5. Don't worry if you don't have a pizza peel. You can place the dough carefully on the grill grates and watch it carefully so that it does not burn. When the side that is on the grates has baked sufficiently and has nice grill marks on it, flip it with the aid of a spatula (or your pizza peel) and cook the other side until it, too, has nice grill marks.
6. Remove the cooked dough from the grill onto a flat surface and dress the pizza: Use about 2 to 3 Tbsp of tomato sauce and spread it with the bottom of a spoon, using circular motions to spread the sauce. Top the sauce with "coins" of sliced goat cheese.
7. Return the dressed pizza to the grill and cover and let it cook about 5 minutes until the cheese has melted.