The secret is hidden in a poem that starts like this: "Begin it where warm waters halt."
In 1988, Forrest Fenn was preparing to die.
The millionaire art dealer had been diagnosed with cancer. Until then Fenn led an adventurous life and he wanted an adventurous death. After soul searching, he hatched a plan. He would stuff an antique bronze chest with some of the artifacts he spent his life collecting: 265 coins, pre-Columbian animal figures, gold dust, an antique dragon coat bracelet fixed with 250 some odd rubies, several diamonds, a 2,000-year-old Colombian necklace, and more—all valued at anywhere from one to five million dollars. He would carry this 42 pound chest into the wilderness—to a spot special to him—and then lay beside it, and die. Fenn hoped someday, another wild-eyed adventurer, would stumble across this remote spot, and find his bones, treasure, and autobiography.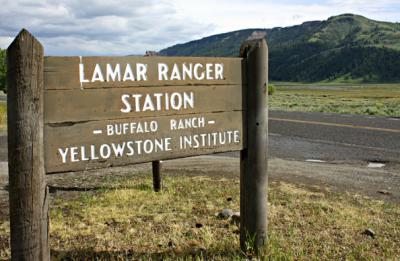 But a miracle happened and he was cured. However, the idea of such a wide-scale treasure hunt stayed in the back of his mind. Finally in 2010, he traveled somewhere in New Mexico, Colorado, Wyoming, or Montana and hid the trove. He released a six stanza poem in his autobiographical book The Thrill of the Chase that leads directly to the chest. Searchers from all over America have flocked to the Rockies, each confident that they will return home a millionaire. Despite Fenn spending much of his childhood in Montana, many searchers skip the treasure state in favor of New Mexico or Colorado. 
But could the treasure be hidden in our neck of the woods? Hebgen Lake? Glacier National Park? Lamar Ranger Station? These spots and more have been theorized to hide the chest, and yet have not been combed over because of fewer searchers throughout Montana.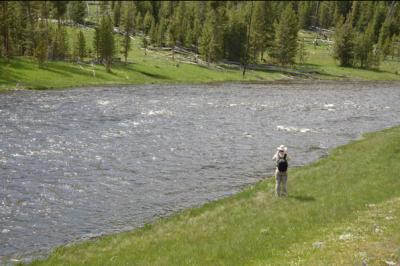 Behind the Hiking Boots
Like most other explorers I interviewed, Tyler Richendollar from California became interested in the treasure after "reading about it online somewhere." He explained, 
"Researching and studying Fenn's chest really makes me have that feeling of discovery and exploration that I can't get with a typical hike. My motivation for searching is two-fold. First, it's a great way to learn more about the U.S. We have an immense wealth of beautiful, breathtaking land that goes under appreciated. This is a way for me to explore my love of geography and topography with a real purpose. My second reason is that if I can analyze the poem correctly, then I can find a hidden treasure. Dream come true."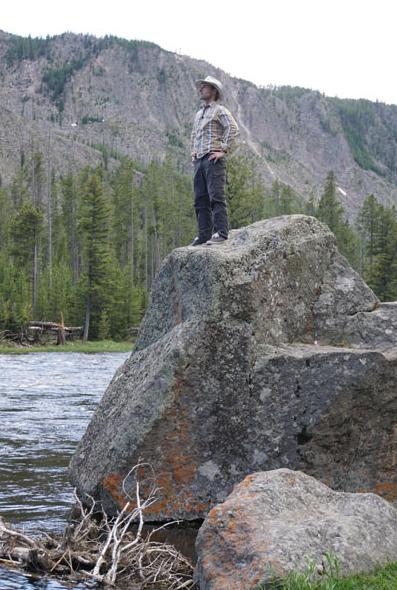 "I've been able to scour maps and find the most wonderful little places. Take Mount Brown, for example, near Lake McDonald in Glacier National Park. I would have not known that neither it nor the trails just to its northeast face exist. "
He believes the treasure is within an hour of West Yellowstone. He suggests searching near the ghost town by Quake Lake and the creeks that feed into it. His biggest difficulty is finding out what Fenn means by "the home of Brown."
Dal Neitzel, another Montana searcher, started a Fenn Treasure blog, www.dalneitzel.com, in 2012. Searchers congregate at this online meeting place to discuss theories and read updates and announcements about the hunt. Other than Forrest himself, Dal is probably the biggest name in the Fenn Treasure community.
"Many brains are better than one is our guiding principle," said Dal, explaining the purpose of his Web site. "I'll have to admit, I was never certain that treasure hunters would actually want to share.
But they do. We have formed an open community where we share our adventures, our "solves" (ideas about where they believe the treasure is located), our videos and photos, and even our poetry."
Dal heard about the treasure in 2010 when it was first announced. He now has over 70 searches under his belt and has concluded that Fenn's childhood points to the treasure being in Montana.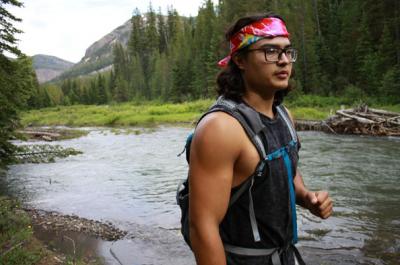 "His family built a cabin camp in West Yellowstone in the 30s and 40s. He and his brother and sister loved swimming in the Madison. Forrest and a good friend walked all the way from West Yellowstone to Bozeman along the beautiful Gallatin River.
He was a fishing guide in the area by the time he was 14. He built cabins there. He traipsed all over the area, spending one summer logging in the National Forest. Yellowstone and the surrounding area were his playground. We know that the treasure is in a 'special place' to Forrest. All my special places are from my youth. I think his is too," explained Dal.
For Dal and many others, riches are not the goal. He explained that he has talked to many folks who have said that if they found the chest, they would simply take one piece of the treasure, and rehide the chest so the game could continue.
"I have absolutely wonderful treks that are crammed with little adventures," recalled Dal. "I have walked marvelous American landscapes. I have slept on the high desert mesa and in river canyons under juniper and pinyon. I have hiked incredible stretches
of crystal clear trout streams guarded by tall pine and spruce.
I have ambled across alpine parks delicious with spring wildflowers and soaked in natural hot springs to sooth my tired feet. I have visited pueblos, plazas, canyons, hilltops and forests. I have driven hundreds of dusty miles through ochre stained, haltingly beautiful, mountain topography. I have smelled the desert sage and tasted frito pie. I have been in some of the loveliest country a person can picture. It's been a wonderful experience and I am grateful that Forrest tempted me to go out and find his treasure."
From the Horse's Mouth
"I had cancer and they gave me a 20% chance to live. I decided that if  I had to go I would leave a treasure chest full of gold and precious gems so others could have as much fun looking for it as I had collecting it. The country was in a recession when I hid the chest, and despair was in all the headlines.
I wanted to give hope to any adventurer who was willing to smell the sunshine while searching for my golden trove."  Fenn spent 18 of his first 20 summers in Yellowstone and west of Yellowstone. The nature-loving boy loved every minute he could spend in Montana. He was a professional fishing guide by 13 and took clients to the Madison, Firehole, Gibbon, and Gallatin Rivers. In later summers, he worked as a dishwasher at the Totem Cafe, lumberjack, and cleared trails for the National Forest Service.
He cultivated a sense of adventure that would allow him to make his fortune in art and artifact dealing.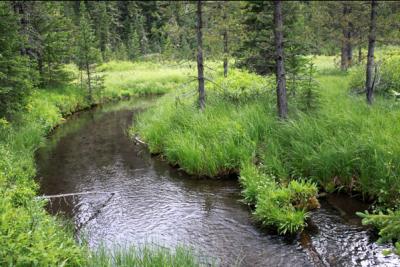 "Some of my fondest memories are of hiking and fishing in the backcountry. Once I spent four hours up in a tall pine tree waiting for an unreasonable bull moose to go home and leave me alone. When he wandered into the trees I ran so fast I lost the coonskin cap that my mother made for me. I always wanted to be in a spot where no human had ever been before," Fenn recalled. "I was hiking in Yellowstone one time with a friend and a new geyser spurted up beside us. Hot water was falling everywhere and we had to run to get away from it!"
He started this treasure hunt to get people off the couch and into nature. "Get off the couch and the game rooms, leave your texting gadgets on the kitchen table, and head for the wonderful Montana outdoors. I will soon be 87 years old and one of my dreams is to die at age 90 under a tall pine tree way out in a forest someplace, and let my body go back to the soil."
The most important thing that Fenn stresses, however, is safety. The wilderness in the American West is vast and untamed, and it can be easy to get into trouble if searchers don't practice caution. Several people have drowned. As Fenn himself has said, the treasure isn't anywhere that an 80-year-old man couldn't get to.
Whether you find the treasure or not, you're sure to have an unforgettable Montana adventure!
There's Gold in the Hills… but Where?
Fenn published the poem leading to the treasure in his autobiographical book The Thrill of the Chase, and has stated that the book also has other subtle hints. He later published another book of his life stories called Too Far to Walk. Fenn has stated that each line in the poem must be solved in consecutive order, starting from the first line. Think you have what it takes to solve the riddle?
As I have gone alone in there
And with my treasures bold,
I can keep my secret where,
And hint of riches new and old.
Begin it where warm waters halt
And take it in the canyon down,
Not far, but too far to walk.
Put in below the home of Brown.
From there it's no place for the meek,
The end is ever drawing nigh;
There'll be no paddle up your creek,
Just heavy loads and water high.
If you've been wise and found the blaze,
Look quickly down, your quest to cease,
But tarry scant with marvel gaze,
Just take the chest and go in peace.
So why is it that I must go
And leave my trove for all to seek?
The answers I already know,
I've done it tired, and now I'm weak.
So hear me all and listen good,
Your effort will be worth the cold.
If you are brave and in the wood
I give you title to the gold.
Popular locations for Montana searchers include Hebgen Lake, various spots across West Yellowstone, and Glacier National Park. Fenn has stated that it is above 5,000 feet and below 10,200 feet, is located in an area with pine trees, and is not in a graveyard, cave, or mine. It's also not in a house or associated with a structure. In a Huffington Post interview from February 2015, Fenn stated that searchers who had emailed him their route went within 200 feet of the treasure. This comment has led some to believe that it is within 200 feet of a road.