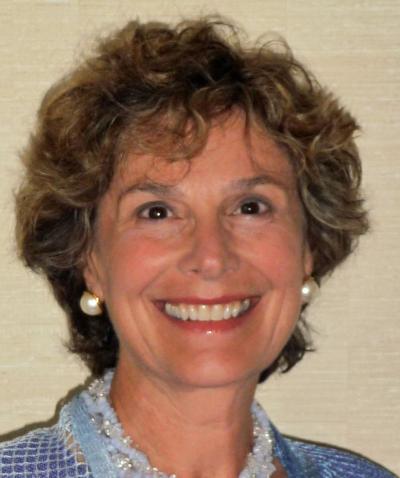 Transform ordinary foods into super foods
By Janice Feuer Haugen
Top U.S. chefs tout vibrant, flavorful fermented foods as one of last year's hottest restaurant trends. Dr. Oz called probiotics the "best weight loss trend of 2013." Since learning the how's and why's of fermentation a year and a half ago, I've never looked back. My refrigerator shelves hold bottles and jars of fermented vegetables, beverages, and condiments ready to be enjoyed with most every meal. Fermentation creates tasty, easily digested, and assimilated superfoods. And it's the only method of food preservation that adds nutrients rather than depletes them.
Fermenting food goes back hundreds and even thousands of years. Cultures around the world continue to use live microscopic organisms to extend the life of raw foods, creating numerous traditional favorites. Pickles, kimchi, sauerkraut, yogurt, cheese, miso, soy sauce, bread … and the list goes on.
Probiotics
Lacto-fermentation especially, adds a host of beneficial live bacteria to food. As the bacteria consume the sugars and starches in the food being fermented, the lactic acid they give off changes the texture of the food, adds flavor, and acidifies the food sufficiently to preserve it and protect it from spoiling. Lacto-fermentation produces probiotic, enzyme and nutrient-rich foods that
• taste sensational,
• balance intestinal flora,
• support the immune system (our number one defense against ALL
 disease from the common cold to cancer),
• improve digestion and elimination, and
• boost the nutrient levels of foods eaten along with them.
To Learn More
Nourishing Traditions, Sally Fallon
Wild Fermentation, The Art of Fermentation, Sandor Katz
The Complete Idiot's Guide to Fermenting Foods, Wardeh Harmon
NPR animated video on bacteria, probiotics and health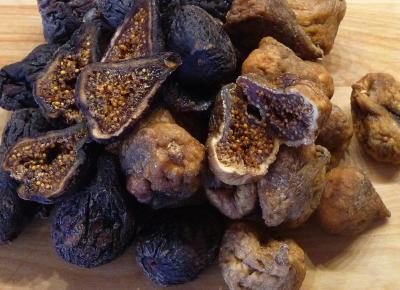 Fig & Orange Jam
Quick to prepare, Fig & Orange Jam makes the perfect introduction to fermented foods. With very few ingredients, a food processor, and a mason jar the many benefits of probiotic-rich lacto-fermented foods become part of your diet. Makes 2 ½ cups
2 cups (10 ounces) dried, organic figs, stems removed
¼ cup light, local honey
¾ teaspoon Celtic or Himalayan salt
2 tablespoons whey*
Zest from one orange
1. Soak the figs in 1 cup of hot water for 30 minutes.
2. Use a food processor to combine the figs, half the soaking water, honey, salt and whey until chunky smooth.
3. Remove long strips of zest from the orange with a zester. Add them and the remaining soaking water to the processor. Pulse just to incorporate.
4. Transfer the jam into one or more jars. Leave 1-inch air space between the top of the jar(s) and the jam. Cover the jar(s) tightly.
5. Ferment at room temperature for 2 days. (Three days in the winter.) Burp the jars daily.
6. Can be stored in the refrigerator for two months or more. Delicious with yogurt cheese and sliced apples.
Whey & Yogurt Cheese
*Make whey by straining organic, plain whole milk yogurt (the kind with "live and active cultures") in four layers of damp cheesecloth for 4-8 hours or more. The longer the yogurt drains, the more whey you'll have and the thicker the yogurt cheese. Refrigerate yogurt cheese up to two weeks. Refrigerate whey (strained of all yogurt) in a clean jar for about six months. Add whey to smoothies, bread dough and/or any number of recipes for fermented beverages, vegetables, and fruits.
Note: Strain the yogurt at least an hour before beginning Fig & Orange Jam so you'll have whey for the recipe.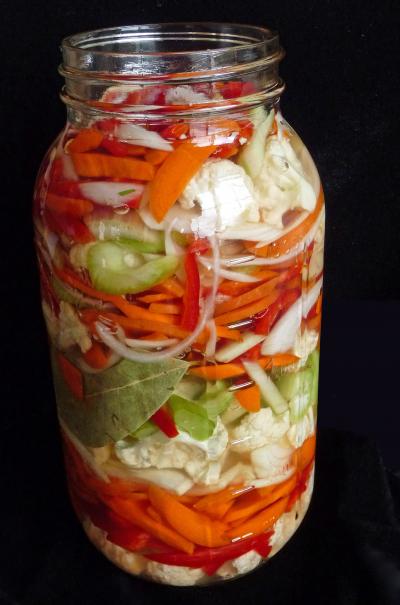 This recipe was inspired by and adapted from The Complete Idiot's Guide to Fermenting Foods by Wardeh Harmon.
Have no Fear
Easy, economical, and safe with no special equipment required
"There has never been a documented case of food borne illness from fermented vegetables…The lactic acid bacteria that carry out the fermentation are the world's best killers of other [spoiling] bacteria."
Fred Breidt,
USDA's vegetable
fermentation specialist
Author of five cookbooks, chef, gardener, photographer, Janice Feuer Haugen shares her passion for all things food. Find fermentation and many more recipes in her blog Everyday Healthy! Everyday Delicious! Take a Fermentation Workshop or other Healthy Cooking Classes with Janice. Register now for the April Fermentation Workshop. To learn more contact [email protected]