[excerpted from Vagabond Song: Neo-Haibun from the Peregrine Journals, Elk River Books, 2015; includes sketches by Montana artist Edd Enders]
After Bear Butte I head northwest, clip a corner of Wyoming and eventually hit Montana. A few miles after getting back on 212, I pass a hitchhiker. I'm not sure why, but I don't stop.
This is totally out of character for me. Clyde (my truck) has his "Five Rules to Live By," one of which is "Always pick up hitchhikers." I follow this and the other rules whenever I can.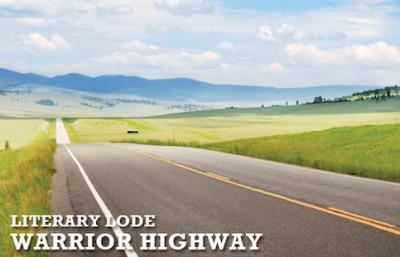 With his characteristic mirth, Clyde had told me his five rules: "Number One is always talk to strangers. If you don't you'll never have any friends. Number Two is always pick up hitchhikers. Lucky for you. Number Three is always give anyone anything they ask for. Everything I have is a gift, so is meant to be passed on. And Number Four is always allow anyone to do you a favor. If you deny someone else the chance to be generous, you're preventing them from improving their soul, and you're keeping the world one more step away from Heaven."
"What about rule Number Five?" I asked.
"Number Five," he laughed, "is always be on the lookout for Rule Number Five."
It seems like a pretty good code of ethics to me. Ever since, I've done my best to live by them. Especially after the countless rides and acts of kindness strangers and angels have given me, I usually go out of my way to get hitchhikers to where they're going. But this time, I just drive by.
I feel guilty right away — begin to worry about the karmic repercussions, but still I don't turn back.
Maybe I don't want the spell Bear Butte has cast to be broken. But more likely, it's that too much time of not being on the road, breathing the concrete and smog, suspicion and isolation of the city, has made me cold. Whatever it is, I drive on into the thickening dread of my bad karma.
Just after the Montana border, I enter the town of Alzada on the Little Missouri River. Their one gas station is trying to gouge people for $3.39 a gallon. Every place I've seen on this trip, no matter how small or remote, had prices hovering around $3, mostly below. I have a little under a quarter tank left and my map shows two other towns on the way that are near enough, so I mentally flip them off and drive on.
When I find that the next two towns have no gas stations, and I'm now well under one-eighth of a tank, I sense just how Old Man Karma is going to kick my ass.
As the miles unroll through the harsh barrenness, I slow down and roll up the windows in a nearly useless effort to conserve gas. When the next town turns out to be nothing but a crossroads with a long-closed store and a couple of barns, I know I'm in trouble. As my needle dips below E, I start wondering if one of the very sporadic ranches I pass would have any gas I could buy, but I realize if they did, it would only be diesel.
I'm looking at a long, very hot walk on an empty road to find gas and a long, very hot walk back. This also means finding a place to crash for the night as it will then be too late to make it to my cousin Doug's place outside of Livingston. Finally, with the engine sputtering in near defeat, I begin a thankful descent into the town of Broadus and coast on fumes into a gas station. And even though I'd gladly pay anything, they're only charging $3.13. I fill up my tank and begin to breathe again.
The next hitchhiker I see is going to get a ride right to his front door. I'll even carry him across the threshold and tuck him into bed.
With the stress of an empty tank gone, the drive is beautiful again, rising through the Northern Cheyenne and the Crow Reservations, the latter home of the Little Bighorn.
The last time I came this way, I stopped so I could dance on the spot where Custer died for his sins, but there was an en- trance fee so I turned back. A few years later, I would go to the monument, but it was all just too tragic and stupid and pathetic to dance. I stared at the markers for a while then left with nothing to say.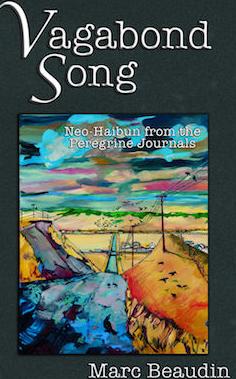 Eventually I drop onto the interstate at Billings. In a quick two hours, I'm entering Livingston, home of Michael Earl Craig, who wrote, "It's a poet's job to be dragged by an ankle through town." I make a stop to grab a bottle of wine for Doug and a six-pack of PBR for me, then head south into Paradise Valley where, on the east side of the Yellowstone River, tucked in the shadow of the Absaroka Mountains, is the "Grizfork," my cousin Doug Peacock's place, and a small writing cabin that will be my home for the next month.
Clyde crawls up the gravel road and swings into a spot in the tall grass between an aluminum canoe and an upside-down johnboat. I jump from the cab calling out the words of Whitman to the surrounding mountains and willows:
"Bearded, sun-burnt, gray-neck'd, forbidding, I have arrived."