With the autumn leaves comes a bountiful squash harvest, especially those of the winter variety.  And so I offer a recipe for a soufflé made from butternut squash, one of the more versatile gourds you'll find in the produce section.
Butternut squash is classified as a winter squash variety, as are pumpkin, buttercup, spaghetti, Hubbard and turban. But only pumpkin is more versatile than butternut.
The gradually chilling nights call for more comfort foods at your dinner table, and so for this season, this delectable recipe will bring delight to your winter nights. When you see the word "soufflé," don't panic (unless your kitchen is at 5000 feet or above*).  On the difficulty scale, I'd classify it as moderate.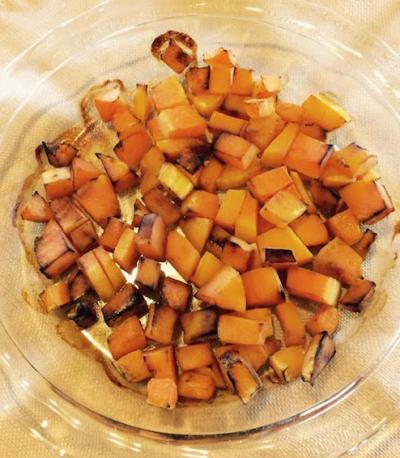 My Butternut Squash Soufflé will take about 20 minutes prep time (exclusive of the time it takes to roast and soften the squash for puréeing) and about an hour in the oven, so plan accordingly. It serves six and makes a beautiful side dish or fantastic first course.
You'll need to peel the squash and cut the flesh into one-inch cubes (close enough is okay). Purée the cubes in your blender or food processor after roasting in the oven for about 45 minutes to soften the cubes for the soufflé.
I know making a soufflé strikes fear into many, but if you take your time and exercise care in incorporating ingredients (most notably the egg whites), you will succeed. And if you can master this soufflé, dessert will be a cinch.
* Soufflés generally won't rise at higher altitudes. You'll get some "lift," but not the full effect. Nevertheless, the flavor will be there.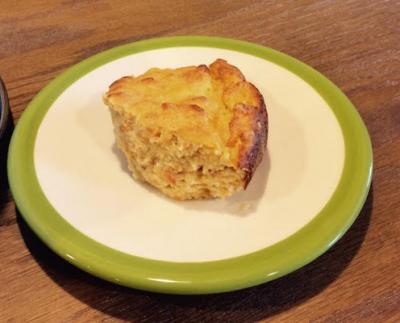 SOUFFLÉ OF BUTTERNUT SQUASH*
RECIPE
3 Tbsp unsalted butter
¾ tsp kosher salt
3 Tbsp all-purpose flour
¼ tsp cayenne pepper
1-1/2 cups whole milk
¾ tsp freshly grated nutmeg
12 oz butternut squash*, cubed, roasted and puréed
3 large egg yolks
4 large egg whites
1 cup grated Swiss cheese
1 Tbsp brown sugar, packed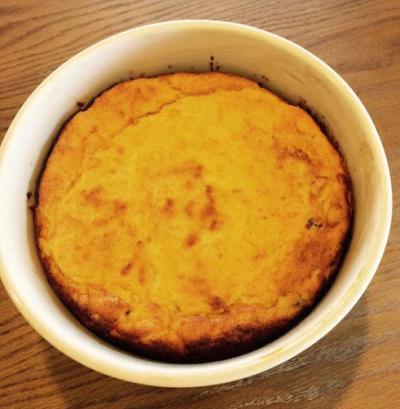 METHOD
1) Butter a two-quart soufflé dish or glass baking dish liberally with unsalted butter.
2) Preheat the oven to 425°.
3) Melt 3 Tbsp butter in a heavy saucepan over medium low heat, then add flour to create a roux. Whisk for a couple of minutes to cook out the raw flour taste, then add the milk in a slow and steady stream. Bring the mixture to a boil, then reduce to a simmer, whisking until the mixture thickens.
4) Whisk in the puréed squash, cheese, brown sugar, salt, cayenne and nutmeg and continue whisking until completely combined, even though the mixture may not appear to be smooth. Transfer to a large glass bowl and whisk in yolks quickly do they do not scramble.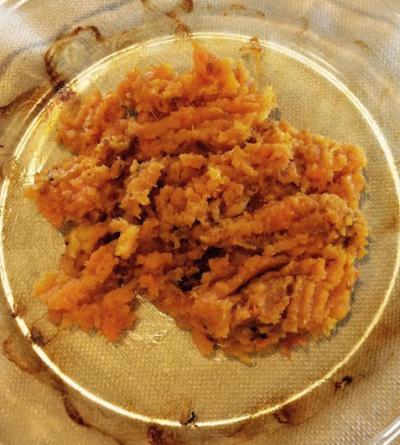 5) In another bowl, beat the whites with a pinch of salt until they reach the stiff peaks point. Fold a small amount into the squash mixture to lighten the mixture, the gently fold in the rest of the egg whites.
6) Spoon (do not pour) into the greased baking dish and bake, uncovered for 15 minutes. Loosely cover the top with aluminum foil and bake another 25 to 30 minutes until the soufflé is puffed and golden brown.
7) Serve immediately. And remember to show it to your family or dinner guests before serving, because it will deflate soon after removing it from the oven.
*You may substitute an equal amount of canned pumpkin purée, but the freshness of the butternut squash will yield a tastier dish.
* * * *