The internet has irreversibly transformed the world in countless ways, Montana included. One of the curious side effects of this transformation is the always-entertaining Google "Autocomplete" feature. This feature is supposed to make it easier to complete a search query by having Google try and guess what you're typing based on its incomprehensibly huge data set of previous searches.
While often quite useful, Google's suggestions are also frequently hilarious, confusing, or downright bizarre. We've taken some of the most interesting Google Autocomplete suggestions and presented them here for your enjoyment.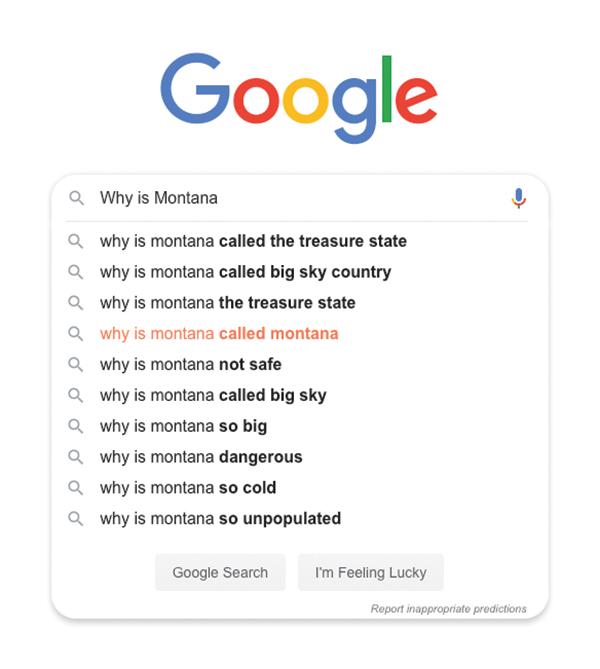 The top result is a good one.
Where did the Treasure State's get its name? The name Montana comes from the Spanish word montaña, which in turn comes from the Latin word montanea, meaning "mountain," or more broadly, "mountainous country." Montaña del Norte was the name given by early Spanish explorers to the entire mountainous region of the west.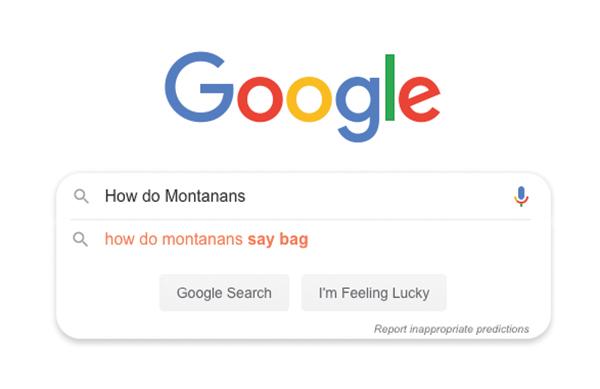 "How do Montanans say bag?"
This question is likely the result of millions of tourists who have noticed the lovely Montana accent. A good way to describe it might be Minnesota-light with a sprinkling of beargrass.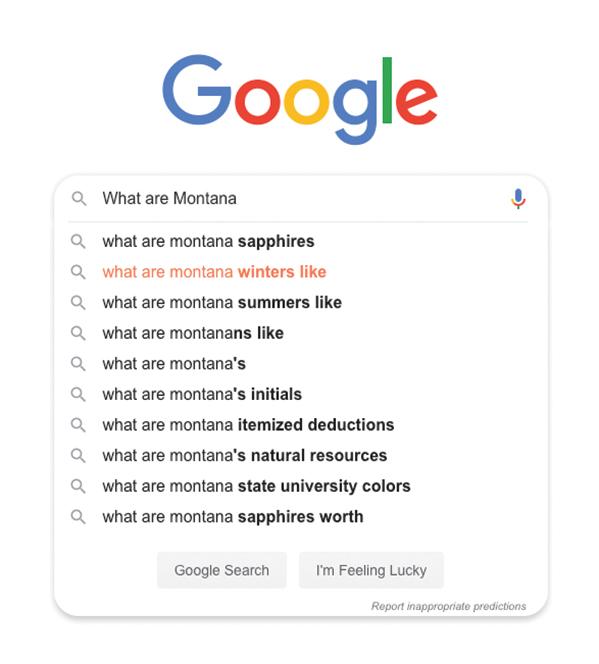 What are Montana winters like?
They're apocalyptic; you definitely don't want to experience one, much less move here. North Dakota has much nicer winters. That's where all the cool people are moving to these days!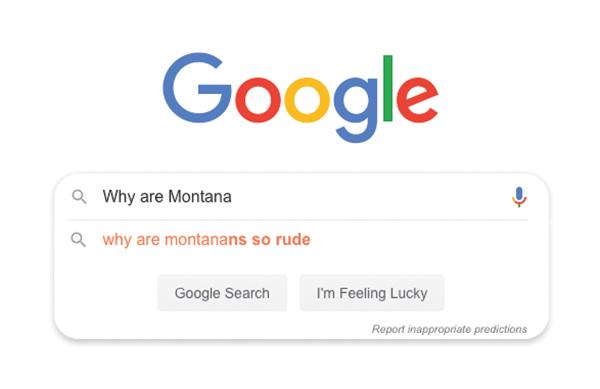 Really, Internet People?
We're baffled by this one. We think that Montanans are the nicest people in the whole country, and we're not alone in that opinion. Sure, we're badly biased, but Montanans are popular for our friendliness and being good neighbors. Perhaps more jaded tourists are driving up this search result?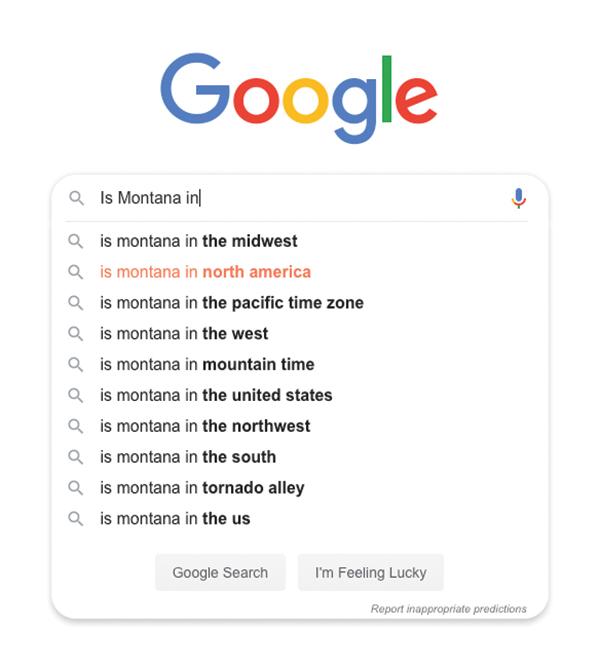 Is Montana in the United States?
Thanks to Abraham Lincoln's signature on an act, it became a United States territory in 1864, and later the forty-first state in the Union in 1889.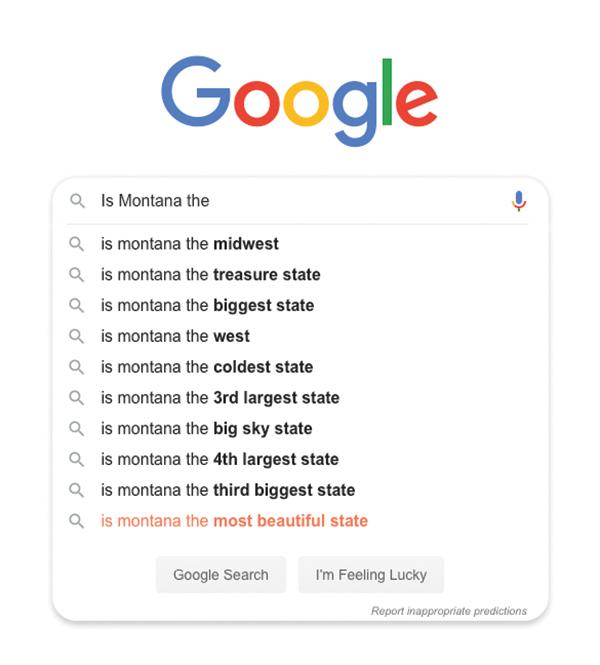 Is Montana the most beautiful state?
We sure think so, and you probably will too, especially if you leaf through our photo contest winners in this issue!